Web-Based Training Software
Thanks to the competitive era, educators as well as students are now busier than ever. However, the quest to knowledge knows no bound. For every such enthusiast, web-based training software delivers an out-of-the-box solution. Not only does this solution benefits the learners with convenient education option, but also helps educators to reach out to more students.
Request a Free Quote
What is a Web-based Training Software?
A web-based training software enables the users to leverage state-of-the-art tools to enhance education delivery system. Students or learners, regardless of their geographical location, time zone, or daily lives can use this software to learn and grow. Once they have registered and logged in to the system, users can reach out to the industry-leading educators.
Seamlessly connecting students and educators, the web-based portals can access from any part of the world regardless of the timezone and while overcoming the device barriers. These portals feature intuitive functionalities that make the learning experience even more interactive and efficient with effective use of media as well as other relevant resources.
Features of Web-based Training Software
Course Authoring Tools
As a user, you can easily plan the curriculum and deliver it right to your pupils with course authoring tools. You can simply make use of multiple functionalities present within the software to have an in-depth view of the curriculum, helps you effectively design the education delivery and plan and manage the lectures accordingly. The cloud-based system also enables you to make sure that the lecture notes are handy for you to distribute across the people effortlessly.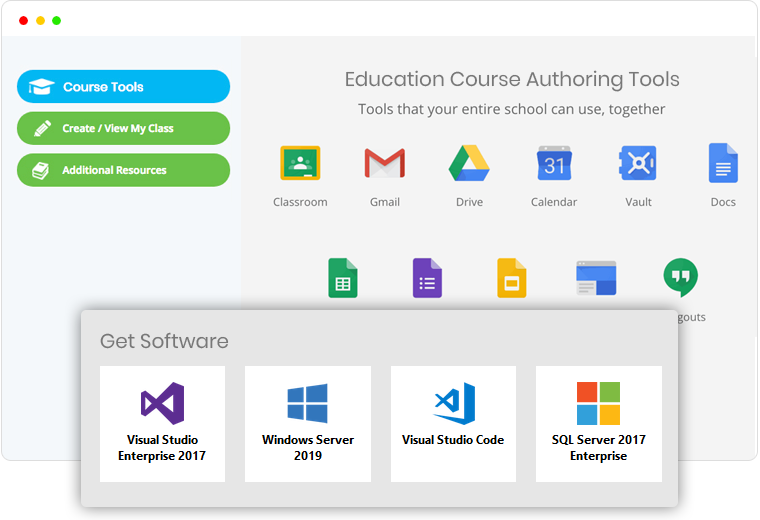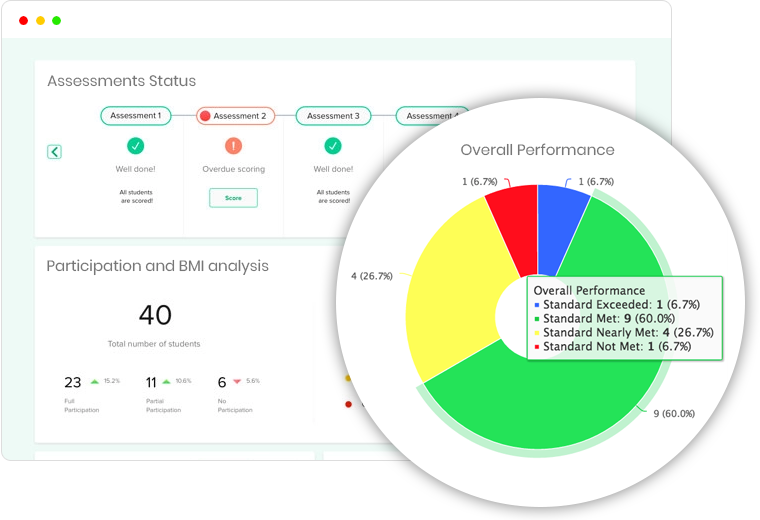 Online Assessments and Quizzes
Delivering education isn't enough, students have to be assessed from time to time to ensure that they are being given the quality of education that is best suited for them. This feature of the web-based training software allows you to track your students' performance regularly and offers them the liberty to take tests at their convenience. Additionally, learners can also assess their preparation or learning regularly to take appropriate measures to upgrade their skills.
Course Management
Users across various categories can manage the courses listed on the web-based training tool. They can add more courses or make changes to the already listed ones. While this feature enables the tutors to list the courses they are willing to offer and modify the details as required, upload the lessons, share notes and information across, students can enlist the courses they have enrolled for, track the lessons they have covered, and download the lessons that they have taken or not taken.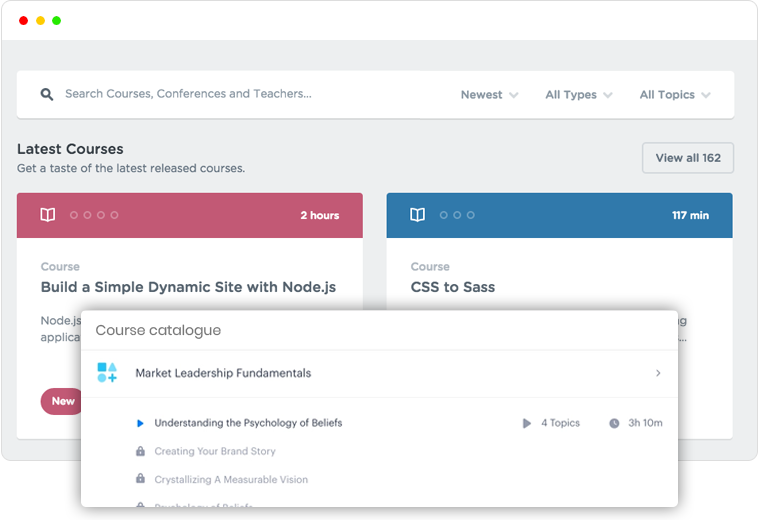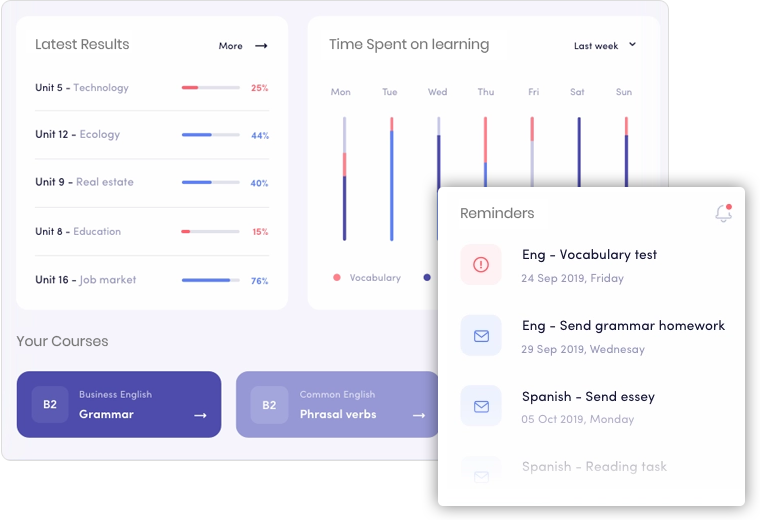 Assignments and Learning Path
Tutors can share across the assignments for the students to take and share across upon completion. Along with this, educators can seamlessly upload the notes or relevant information that they would like to share with the students in just a few clicks. Additionally, tutors can also create groups of students in the system. Students can also use these groups for sharing the information that they find valuable, or even put up their doubts or initiate a forum discussion.
Reports and Analytics
Reporting and analytics dashboard gets you all the required features for in-depth analysis and presents the reports in a best-suited manner. Users can run, save, and schedule custom reports about various courses and export them to required formats like CSV and PDF. This would get them a 360-degree view of their courses and offerings. It also covers the features to analyse their performance over time and strategize accordingly.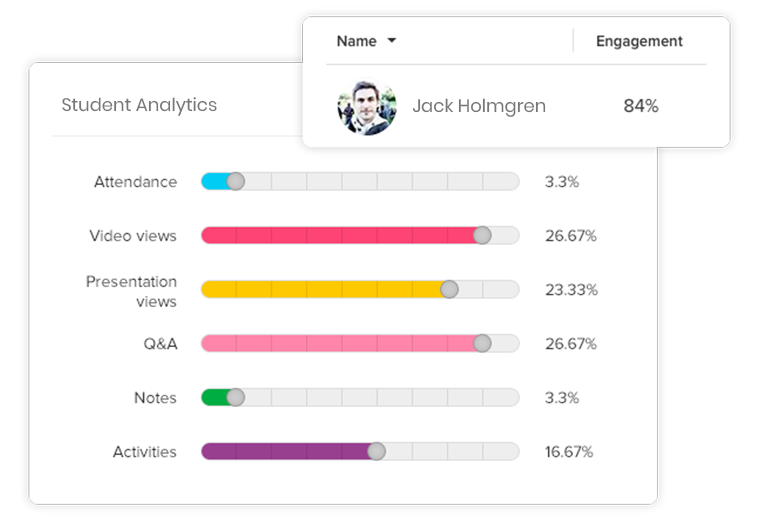 Looking for more features? That's easy!
Contact us to build bespoke software solutions that are designed and developed keeping your custom needs in mind.
Discuss with our Experts
Engagement Models
Discover the engagement models that best suit your requirements for ERP development.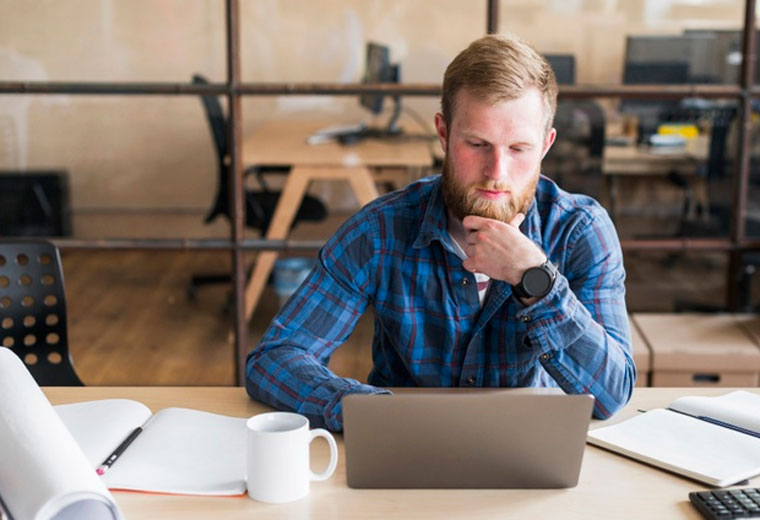 Dedicated Developers Model
Hire developers from our engineers, project managers, and QA experts to implement cost-effective, customer-specific frameworks with resource optimization.
Hire Us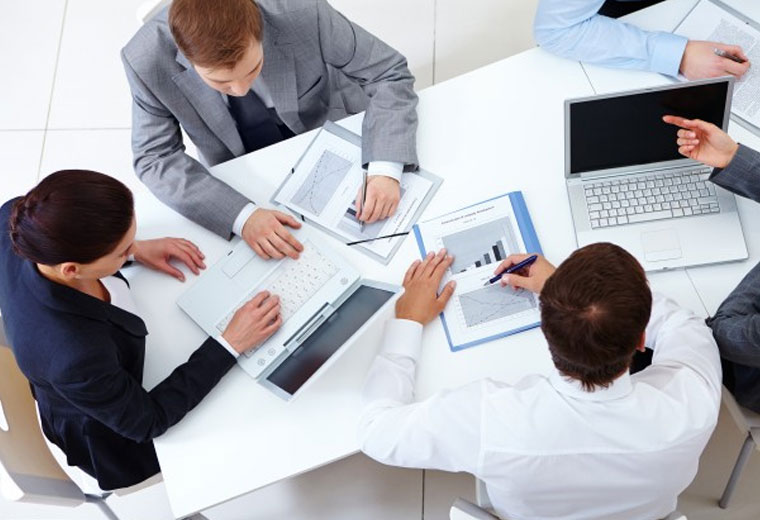 Turnkey Project Model
Share your requirements and let our business analysts assist you with requirement analysis and scope freezing to ensure ERP product development within your budget.
Hire Us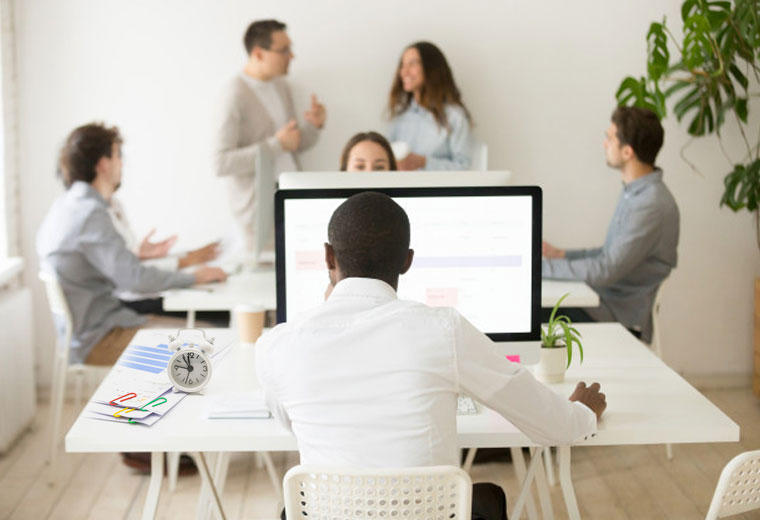 Time and Material Basis Model
Build ERP solutions for your enterprise by hiring us on flexible time and material basis to make sure you have a team that adjusts to your changing requirements.
Hire Us