Hire Industries Best Chatbot Developers
Get custom AI-enabled chatbots with 25% less time-to-market that will help you deliver excellent customer experiences and streamlines your business. Let Matellio be your development team that handles flawless chatbot development with a team of skilled chatbot developers. Choose the hiring model that best suits you at the most cost-effective price and let your chatbot development begin.
What is Chatbot Development?
A chatbot is an AI (artificial intelligence) solution that aims to handle customer queries with various situations that often arise during e-commerce support and other websites involving customer interactions or service. Chatbot offers 24*7 support handles customer queries, from finding the right product to making decisions.
Matellio being an expert AI chatbot development company provides chatbots that aim to improve customer interaction, customer services and boost your business' productivity. Backed with expert chatbot developers' confidence, we offer chatbot development services that will take your business to the next level by giving the customers round the clock support and efficient solutions.
Let's Discuss
Our Chatbot Development Services
Matellio's chatbot development services extend to all the business niches. With our expert chatbot developers, we can get the chatbot for your business in no time.
Why Choose Matellio for Hiring Chatbot Developers?
Our chatbot developers with experience of working for hundreds of chatbot development solutions know precisely what your business needs and deliver the same within a stipulated time.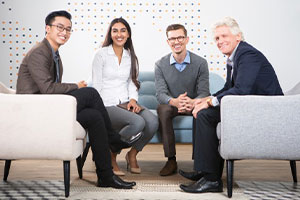 Expert Team
With the expertise across various business niches, our chatbot developers keep themselves updated with the upcoming technologies to give a robust solution that takes care of your business needs.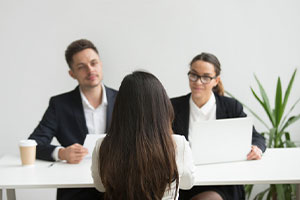 Flexible Hiring Model
You select the resources of your choice with our flexible hiring models (hourly, part-time or on a full-time basis) that will allow you to develop new and improved chatbots of your choice in less time with total efficiency.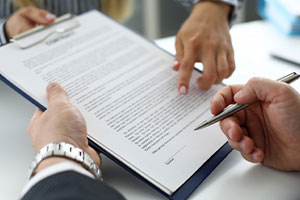 NDA
We adhere to strict NDA rules for all our client projects. Our systems are backed with the most advanced security features with CCTV surveillance that keeps the project secure and clients' data safe at all times.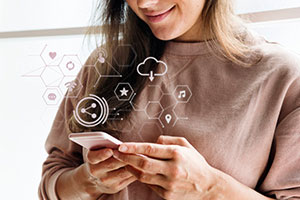 Seamless Communication
We provide work progress updates on a weekly, biweekly and monthly basis via clients preferred communication channel. We love to take suggestions and communicate with our clients about all their work processes.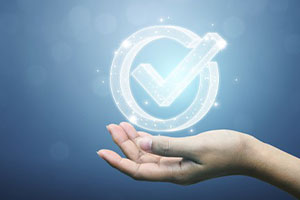 Quality Assurance
Our QA experts make sure that whatever our team develops undergoes extensive quality assurance testing. We include manual and automated testing protocols to ensure the flawless performance of the solutions.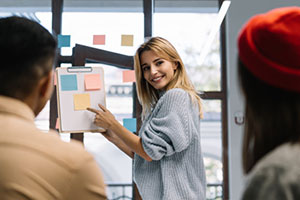 Agile Approach
We follow agile methodologies with strict development protocols that help us develop the best industry solutions for the business that wants to take advantage of custom-developed software like chatbots.
Process of Hiring Chatbot Developers from Matellio
We keep it simple for our clients to hire chatbot developers for their next project with the most common hiring models.
Request For Quotation

Talk to Experts
Market Analysis
Feasibility Check
Cost & Time Estimation

Requirement Planning

NDA
Initial Designs
Estimated Work Hours
Sprint Planning

Development & Testing

Building the team
Documentation
Development
Testing

Support & Maintenance

Software Updation
Adding Custom Features
Post-launch Support
Backups
Technologies We Work Upon
Our expert Chatbot developers are proficient in the technology skill set required to develop robust solutions.






Client reviews
Our clients admire our development services for a variety of reasons. Explore them here!!!
Frequently Asked Questions
Get the answers to the most common questions by the expert Chatbot developers.
1. What is a chatbot?
A chatbot is an artificial intelligence (AI) based software solution that interacts with a human via voice or text. They are programmed to answer the queries of customers and save their information for future purposes. Chatbots can understand user requests and give prompt answers 24*7.
2. How do chatbots help businesses?
Businesses that interact with a vast customer base can take advantage of this AI software. Chatbots can help automation of customer service and can deliver a personalised customer experience. Here are some key benefits.
Respond to customer questions
Cost-effective solution
Round the clock customer support
Helps schedule appointments
Stores user information
3. What kinds of questions should the chatbot be able to answer?
Chatbots are pre-designed to respond to the most frequent customer queries and use the most common causes. It is essential to know all these common queries and questions by the users before adding new functions and conversations with the help of user behaviour.
4. Are your chatbots multilingual?
Yes, you can add as many languages as you want to the chatbot. The user will get questions from the chatbot before starting the conversations with the user, where they can select the language of their choice and continue with the same for the rest of the conversation.
5. How long does the implementation of a chatbot take?
Generally, the implementation of chatbots is relatively quick and uncomplicated. After the development and testing of the chatbot, the software can be implemented within 2-3 days, and the bugs can be resolved rapidly without any significant delays.
6. How easy is it to build my chatbot?
Hire the chatbot developers who use AI-powered tools that will help you build your chatbot according to your business requirements, and the development is relatively easy! All you have to tell is your preferred chatbot platform, and we will connect your chatbot with your business account and add a workflow to start chatting with your customers.
7. How can Matellio help in chatbot development?
Our expert Chatbot developers have worked across various business verticals and have developed many chatbots for multiple niches. Our chatbot development team will help you with the questions and predefined answer to most user queries for ease of use for your customers.
8. How much will the chatbot development cost?
Chatbot development depends upon factors like additional features, functionalities and number of chatbots for pages. Just let us know your requirements, and we will give you a cost-effective solution that will suit your business and your pockets.
9. Can I give suggestions about my idea on chatbot?
Our chatbot development team loves their customer ideas. We will implement your suggestions to the chatbot development to get exactly what you want for your business and are satisfied with the AI-based solution.
10. How will I stay up to date with the progress?
We will communicate to our clients with their preferred channels and keep them up to date with all the progress of the project so that our clients can give their suggestions and ideas while developing the software.