The Enterprise Architecture Software that Suits your Business
Increase the efficiency of your business, maximise scalability and step on the hypergrowth path with the Enterprise Architecture Software Solutions by the experts at Matellio. Get faster, better and the most advanced software solutions for your organisation.
Get Started
What is Enterprise Architecture Software?
An architecture developed for the growth of an organisation through long-term evolution of IT systems, reducing system complexity, enhancing the effective IT systems & refactoring existing solutions is called an Enterprise architecture software. When the enterprise architecture is in place, it determines an organisation's success by increasing the increasing overall efficiency of the business through IT systems. Talk to our Enterprise Architecture Software developers about your business, and we will offer you the solutions that will fit your business needs.
Key Features of the 

Enterprise Architecture Software Development
The robust Enterprise Architecture Software come with exceptional features that help your organisation's significant IT systems to work efficiently.
Leverage the benefits of Enterprise Architecture Solutions for Your Business
Get Experts to Help With Your Enterprise Architecture Software Needs.
Get in Touch
Why Choose

Matellio

 for 

Enterprise Architecture 

Software Development
Our experts at Matellio understands your enterprise architecture concerns and provide you with more than just solutions.

NDAs and Strict Policies
Our developers follow strict policies and NDAs to keep your development information safe.

Continuous Reporting
We keep you in the loop with the project progress via regular communication.

Experienced Professionals
Our developers help businesses with digital transformation with their expertise.

Flexible Hiring Models
Choose from our wide range of flexible engagement models for your business needs.

Easy No-obligation Quote
We offer you the project estimate without binding you into obligations.

Strictly Agile Methodology
We strictly adhere to agile development principles and ensure quality outcomes.

Experienced Managers
Never face any project management issues with our expert managers

Seamless Communication
We prefer the communication channels that you like for accessible communication.
A Glimpse of How Your Custom Enterprise Architecture Software Will Look Like
The enterprise architecture software will come loaded with features to help improve your business processes and operations.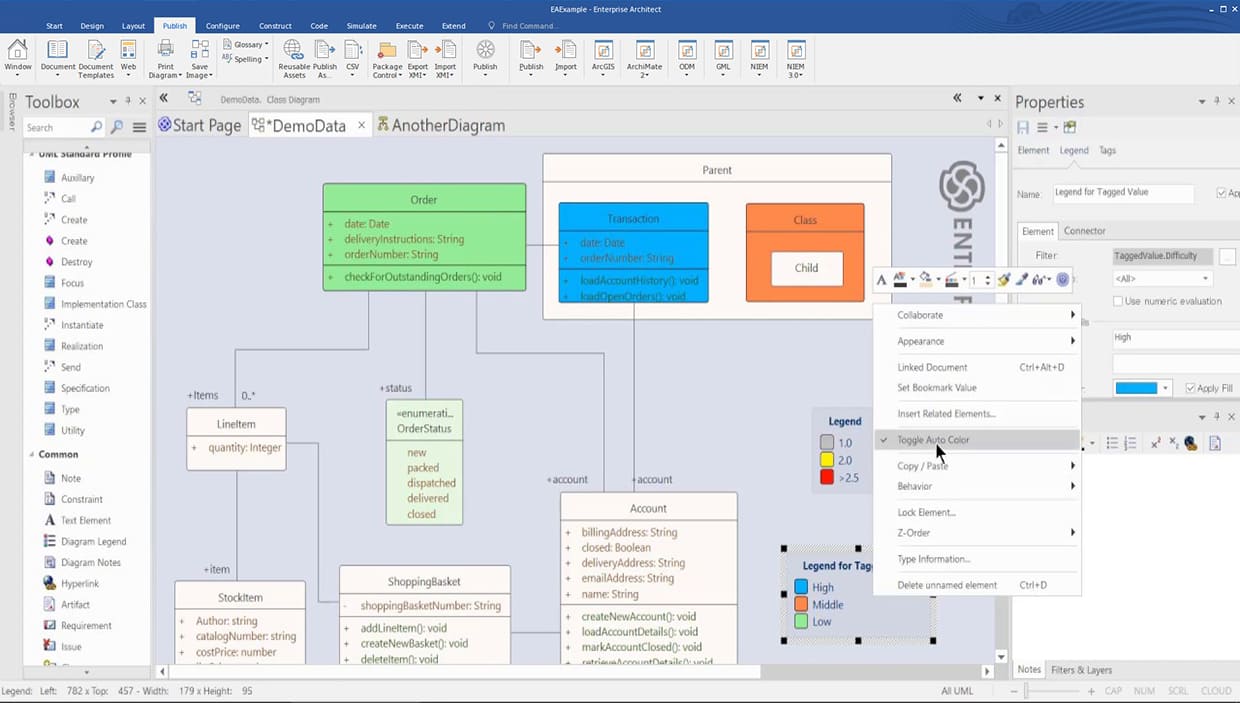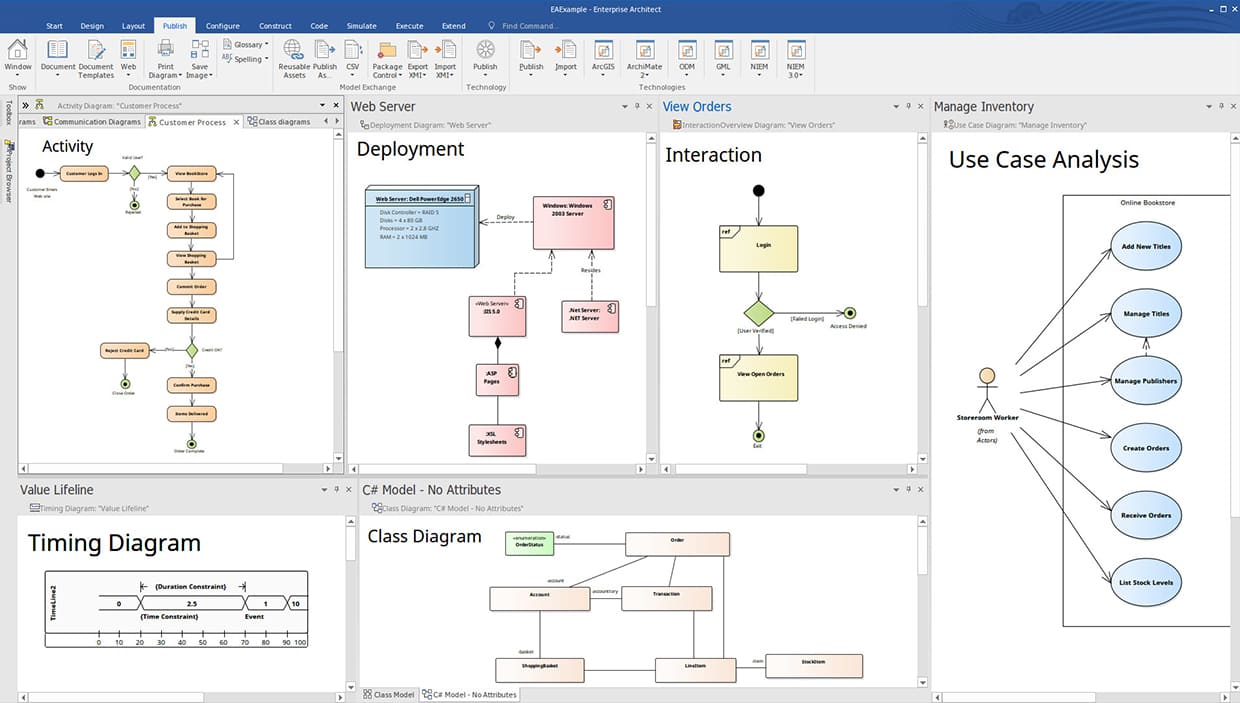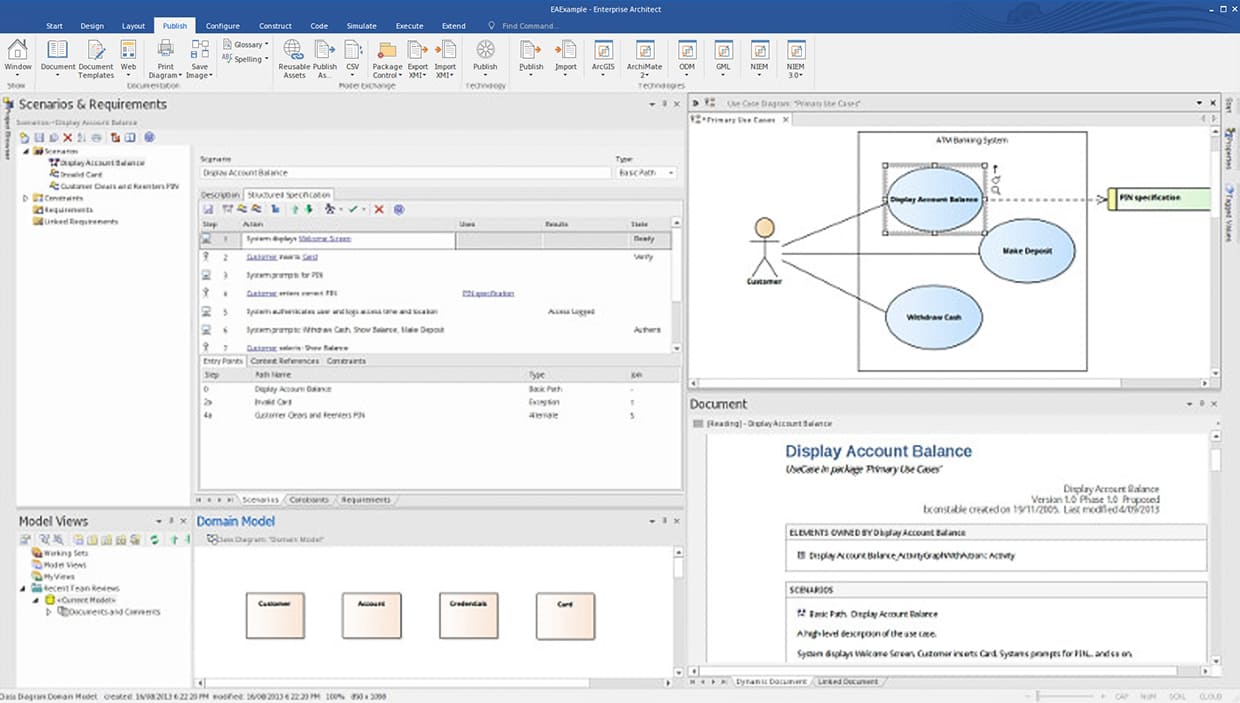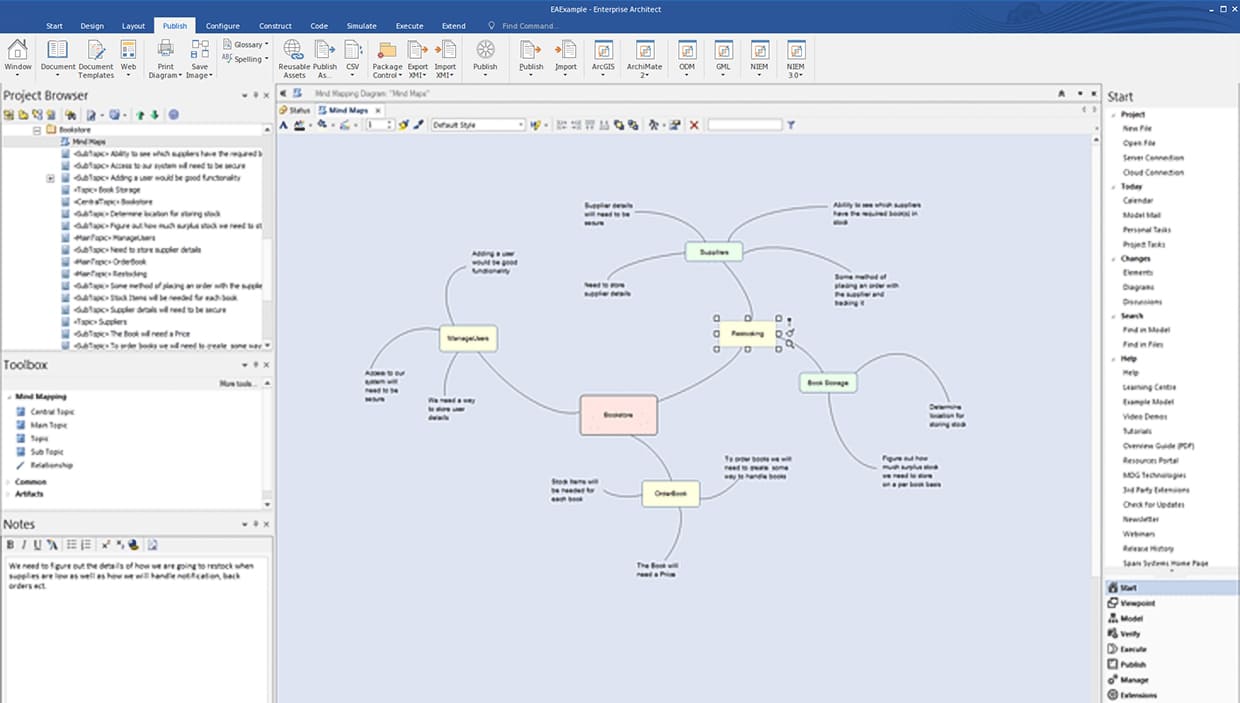 Process of Hiring Enterprise Architecture Software Developers from Matellio
We keep it simple for our clients to hire Enterprise Architecture developers for their next project with the most common hiring models.
Request For Quotation

Talk to Experts
Market Analysis
Feasibility Check
Cost & Time Estimation

Requirement Planning

NDA
Initial Designs
Estimated Work Hours
Sprint Planning

Development & Testing

Building the team
Documentation
Development
Testing

Support & Maintenance

Software Updation
Adding Custom Features
Post-launch Support
Backups
Client reviews
We are very proud of the service we provide and stand by every product we carry. Read our testimonials from our happy customers.
Frequently Asked Questions
Answers to the most common Enterprise Architecture software development questions by the experts.
1. What is enterprise architecture software?
Enterprise software architecture is a software developed for the overall growth and development of the organisation's information technology (IT) sector. The enterprise software architecture focuses on the long-term evolution of IT systems in a more advanced and future-proofed company compared to the previous systems.
2. How does enterprise architecture software work?
Enterprise architecture is a software developed for the overall growth and development of the organisation's information technology (IT) sector that aims on identifying the business changes and analyses the outcomes. Enterprise architecture tools help businesses to collaborate, build reports, run tests that IT brings into the business.
3. What are the six basic elements of enterprise architecture software solutions?
The six basic elements of Architecture management include 
Architecture framework

 

Implementation methodology

 

Documentation artifacts

 

Architecture repository

 

Associated best practices
4. What tools and techniques are used in enterprise architecture software?
The main tools used for the enterprise architecture management are 
Avolution Abacus.

 

BiZZdesign Enterprise Studio.

 

BOC Group Adoit.

 

CrossCode Panoptics.

 

Erwin.

 

Innoslate.

 

MEGA International Hopex.

 

Orbus Software iServer
5. What are the four typical domains of enterprise architecture?
Enterprise architecture applies architecture principles and practices to guide organizations through the alignment of these architecture domains 
Business

 

Information

 

Process

 

Technology

 
6. What are the different types of enterprise architecture framework?
The Enterprise Architecture Frameworks include three major types of frameworks: 
Template Framework (Zachman Framework) – The fundamental structure for Enterprise Architecture

 

Content Framework – The Open Group Architecture Framework (TOGAF), the DoD Architecture Framework (DoDAF) and the variants (MODAF and NAF)

 

Unified Profile for EA frameworks from OMG (UDPM, UAF)

 
7. Why enterprise architecture is important?
Enterprise architecture software looks up for the opportunities for integration which prevents inconsistency in the work processes. Additionally, it also provides an organisation with a planning that can help them better understand the business strategy, respond faster to competitive pressures and come with the suitable solutions faster.
8. What are the most important artifacts of an enterprise architecture?
The eight important EA artifacts are:
Principles

 

Technology

 

Reference models

 

Guidelines

 

Business capability models

 

Roadmaps,

 

Landscape diagrams

 

Solution overviews

Solution designs

 
9. Why should Matellio be my partner for enterprise architecture software development?
Matellio has years of expertise in delivering the enterprise architecture solutions to the businesses across various verticals. Our expert developers can craft solutions that will fit your business needs and will also integrate these solutions without any hassles. Moreover, we will offer the most cost-effective solutions with no compromises on quality.
10. How can I hire enterprise architecture software developers from Matellio?
We have created a flexible engagement model for hiring developers that include,    
Dedicated Developers Model

   

 
You can hire dedicated developers per your requirement and convenience and only pay a per hour charge.    
Let our experts work on project evaluation. This model is for those who are looking forward to the best.    
Time and Material Basis Model

   

 
The complete application development process is our responsibility that includes choosing the correct development path.