Learning Management System
Over the past two decades, complex systems have been popularly used with digital frameworks in order to manage curriculum, training and even assessment of the candidates. Nearly a ten billion-dollar industry, the systems allow organizations to create and maintain comprehensive coursework as well as deliver it efficiently across all the channels. Let's help you discover some of the vital aspects of this essential software and why should the integration of this software matter to you.
Request a Free Quote
What is a Learning Management System?
Learning management system is a software platform that enables management, delivery and measurement of an organization's eLearning programs. It allows an active learning ecosystem and is used to deploy a variety of learning strategies across multiple formats to manage functions like compliance training, certification management and sales enablement. The tool is also enriched with features such as eLearning authoring tools to help the users.
Learning management systems can be considered as the last repository to store and track information. Learning management systems are designed and developed to help brands achieve multiple objectives. While some would use it for online training strategy and desired outcomes, their applications would be different for education portals and organizations. Typically, the admins upload their assets to the learning management systems to help remote learners.
Learning Management Software Features
Content Management
Content management is the basic yet must-have feature to include in a learning management software. With this feature, users can create content that matches the pace of each learner type, including visual learners, auditory learners, written learners, and Kinesthetic learners. Users can leverage this intuitive feature to deliver content in multiple formats such as webinars, podcasts, text, audio, video, and more. The multiple formats enable learners to leverage effective education, helping members retain information for longer and use them effectively.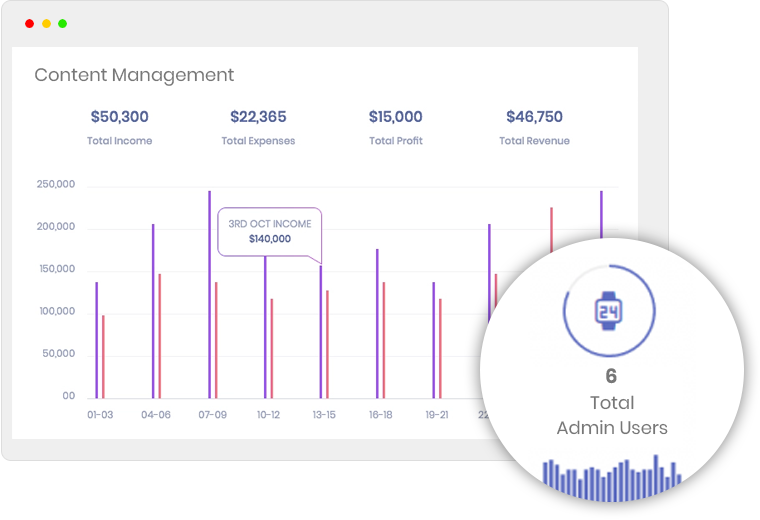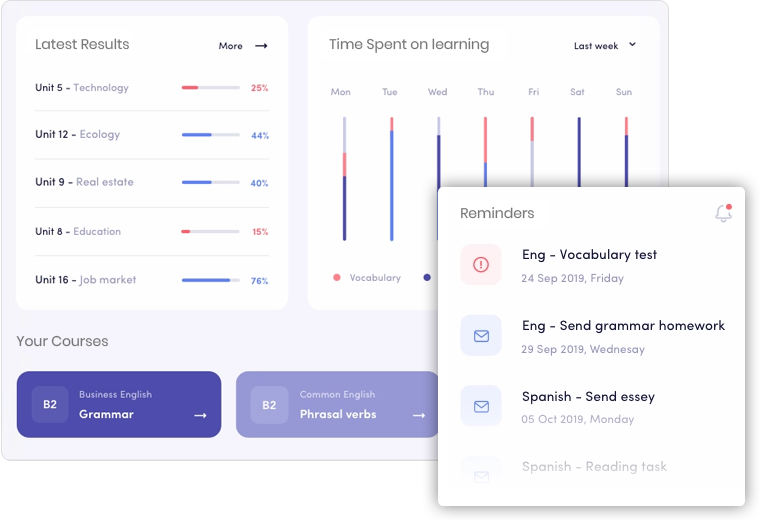 Learning Plans
Offer your employees with tailored training to your employees. Build personalized training plans by creating and assigning a sequence order for the course lists or sharing content with the learners. With learning plans feature, planners can define a set of curriculum, certification requirements, department goals, job definitions and other vital metrics. Users can also use the features to track the training activities and measure results in the long run.
Skills/Certification Tracking
Skills and certification tracking is one of the most vital features to include in a learning management system. The feature helps you train your employees while having a baseline for measuring performance as well as facilitate a better learning ecosystem. That's not it; the feature also boosts your efforts to have an industry complaint and competitive team by bringing every single information on skills and certification at the tip of your fingers.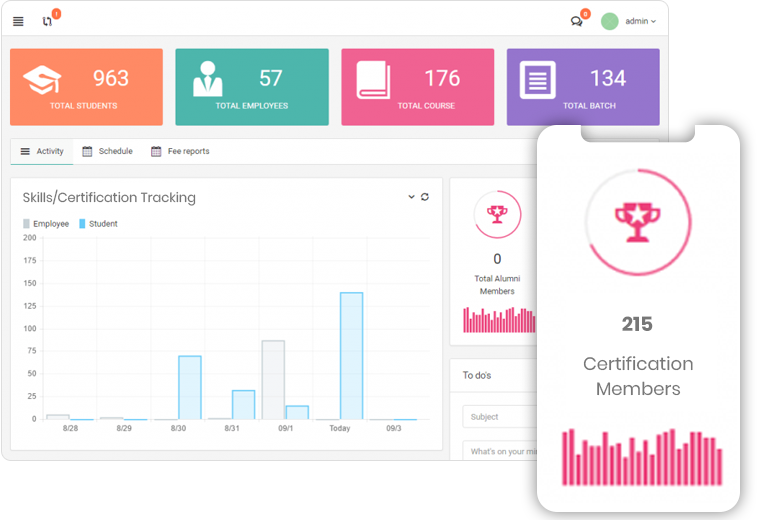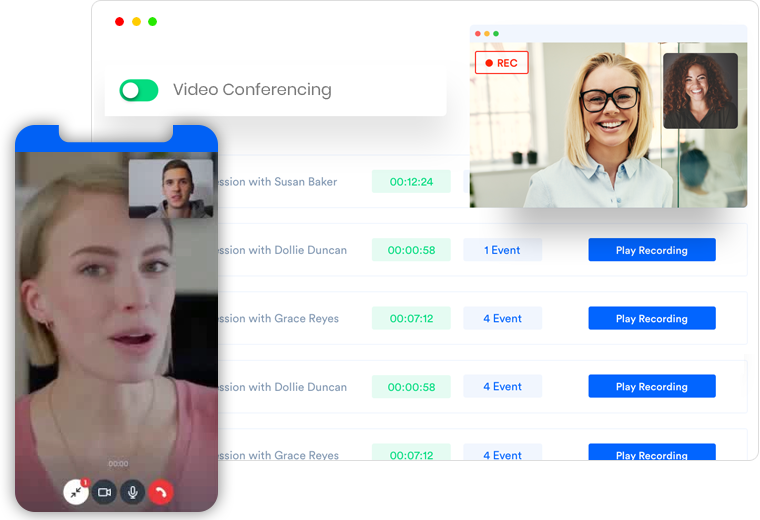 Video Conferencing
This specific feature is a boon for learners who need one-on-one attention. With this, educators and learners can minimize the communication gap and interact with each other in real-time. Video conferencing feature enables you to provide a competitive edge to your eLearning objectives by giving you the liberty to conduct iterative training sessions with one on one meetings, group lessons, interactive classes and social meetings. Not only does it make the entire process more engaging for also lets you learn from all corners of the world.
Reports and Analytics
Leverage reporting and analytics dashboard in the LMS to get a comprehensive view of the learning activities. Run, save and schedule the custom reports and export them to the required format, including CSV and PDF. Not only this, but with the features, you can also get advanced reports on course completion, status reports, exam, quiz, and survey reports. You can also view comparative study over time in the form of statistics and charts to get a clear picture.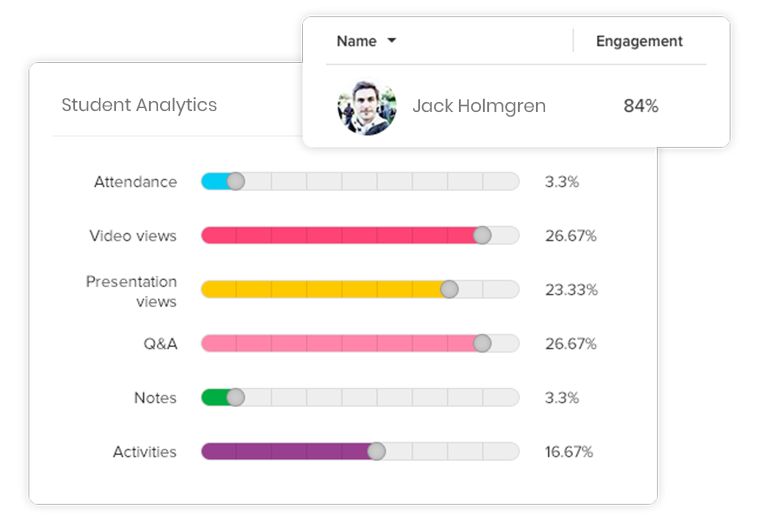 Looking for more features? That's easy!
Contact us to build bespoke software solutions that are designed and developed keeping your custom needs in mind.
Discuss with our Experts
Engagement Models
Discover the engagement models that best suit your requirements for ERP development.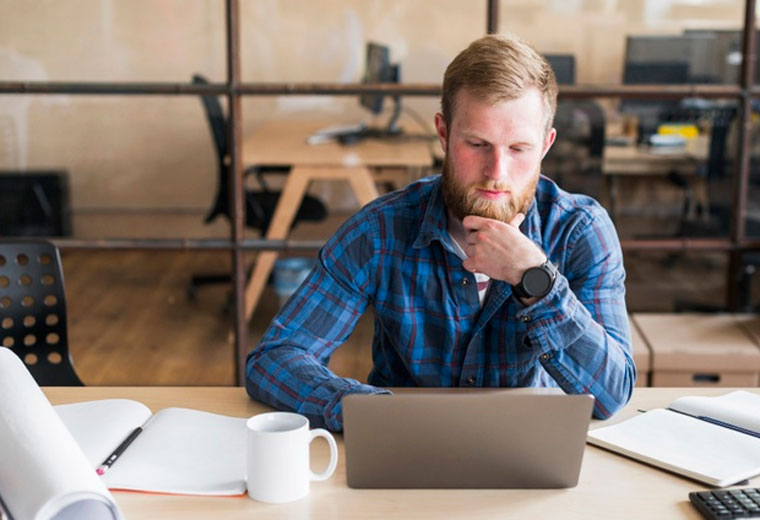 Dedicated Developers Model
Hire developers from our engineers, project managers, and QA experts to implement cost-effective, customer-specific frameworks with resource optimization.
Hire Us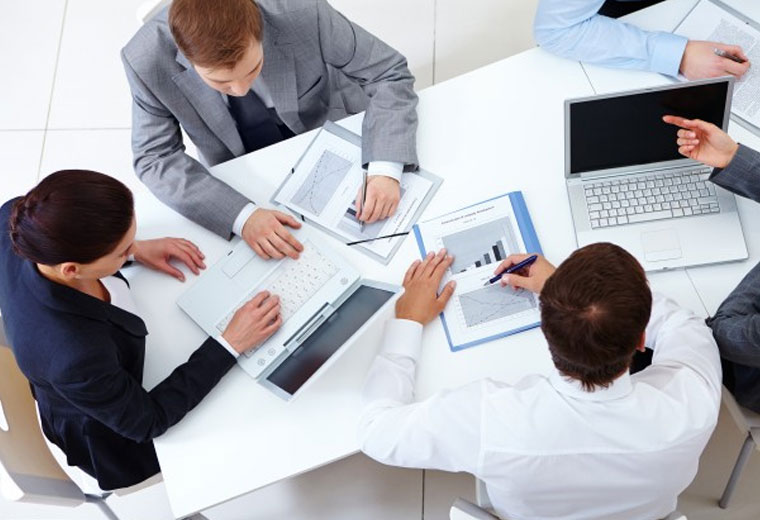 Turnkey Project Model
Share your requirements and let our business analysts assist you with requirement analysis and scope freezing to ensure ERP product development within your budget.
Hire Us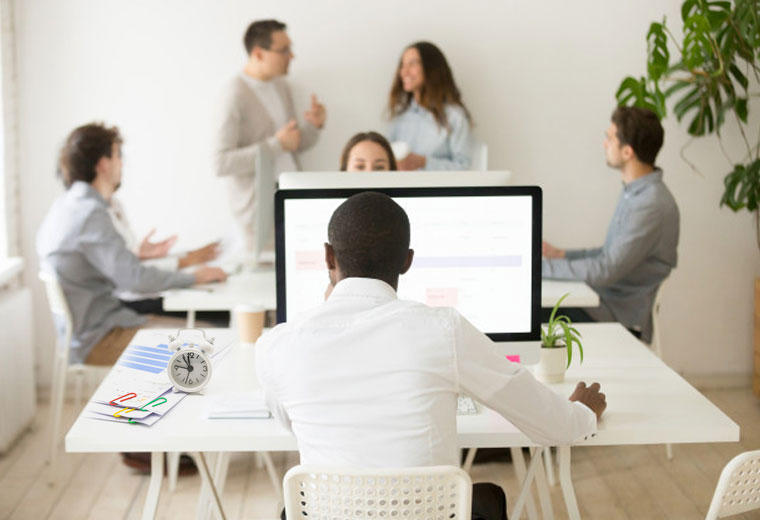 Time and Material Basis Model
Build ERP solutions for your enterprise by hiring us on flexible time and material basis to make sure you have a team that adjusts to your changing requirements.
Hire Us