Health and Fitness App Development
Ultimate health and fitness apps for your business to stay connected to your customers and help them meet their fitness goals with comprehensive training and tracking
Talk to Consultant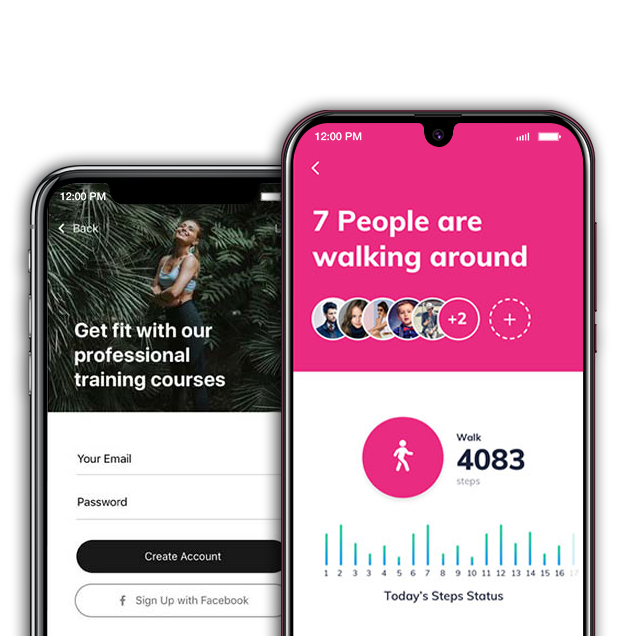 What is Health and Fitness App Solution?
Health and fitness apps offer an intuitive platform that connects medical practitioners and patients. Patients ailing from any of the diseases such as cold and flu, UITs, allergies, depression, anxiety, eye problems, etc., can instantly connect with one of the available healthcare experts and find a solution to their problem on the go. Bringing expert services under a single screen, these apps ensure that patients can avail expert help 24 hours a day and 7 days a week.
Let's Discuss
Features to Consider While Developing a Health and Fitness App
Bespoke on-demand health and fitness app development to help you revolutionise your business with cost-effective and efficient mobile solutions.
How Much Does this App Cost?
Want to Build Your Own On-demand Health and Fitness App?
Give your fitness studio a competitive edge. Develop a health and fitness app!
Get a Free Quote
Types of Health & Fitness Apps We Can Build For You
Choose from the features and get inspired by the most popular health and fitness apps in the United Kingdom.

Application like Strava
Get an app like Strava, which offer great features and stands on top as the most popular fitness apps in the UK.

Application like Nike Run Club
Want an app like Nike Run Club? We will take the best integrations from it and develop a similar app.
Application like Wondercise
We can create a Wondercise clone app for you, customised with the popular app's features you like and want in yours.

Application like Cyclemeter
Leverage the best in fitness app development by getting an app like Cyclemeter made by expert app developers.

Application like Peloton
Peloton has helped people get fit; we can develop an even better health app for you with similar features.

Application like MyFitnessPal
MyFitnessPal has various features on offer; we will implement the same if you want an app like MyFitnessPal.
Application like Centr
Get the perfect Centr clone app; you directly add the features you want to your health and fitness app.

Application like Freeletics
Freeletics is one of the best offerings for individual training; we can build the same app if you plan similar.
Healthcare Mobile App Solution
Health and fitness apps offer a seamless platform to connect fitness experts with savvy fitness freaks. The app caters to comprehensive health tracking to the users combining features like activity tracking, manage diet plans, and progress with your fitness goals at your own pace. And all this with an expert instructor.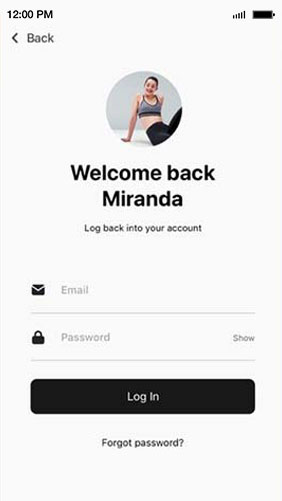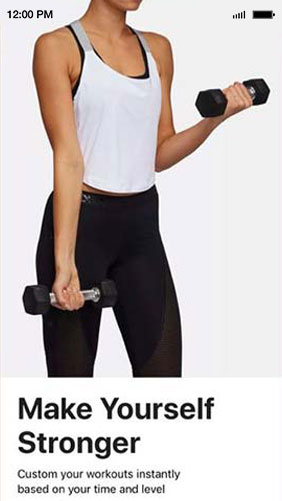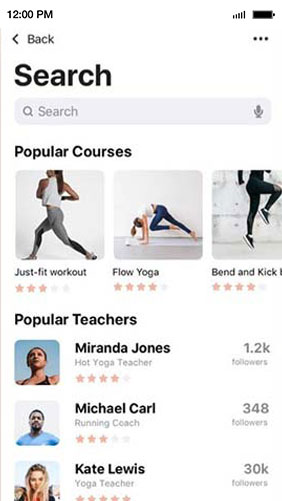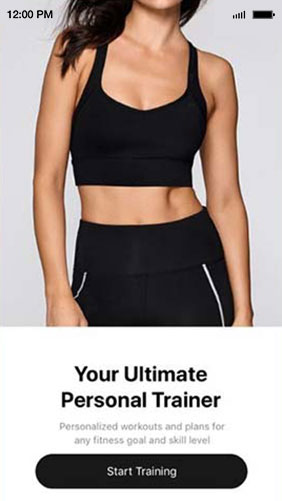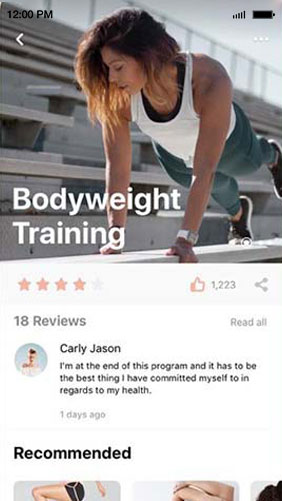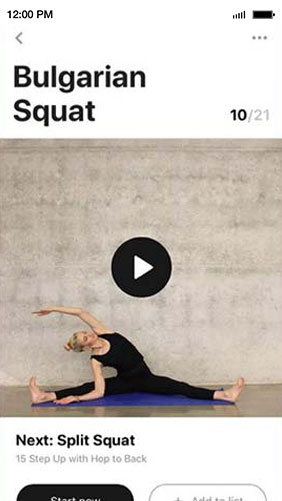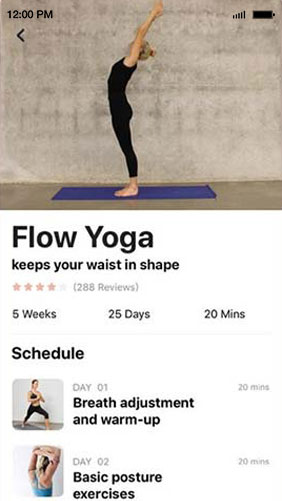 Do You Have Questions?
Everything you need to know about health and fitness app development
1. Which types of health and fitness apps can you build?
We can help you build a wide range of health and fitness apps, including (but not limited to): 
Workout app development

 

Logbook app development

 

Diet and Nutrition app development

 

Fitness activity tracking app development
2. How do you create a health and fitness app?
We leverage various sensors in the phone to create the perfect health and fitness app. Depending on your requirements, we will even integrate third-party API services to fulfil user requirements and offer great features right into the app.
3. Why health and fitness app should be built?
As time passes, people are getting more and more aware of their health and fitness. An app can be a perfect companion to aid the increasing need to be more fit and healthy. We build apps that track, assist, connect and more to help with multiple health and fitness areas.
4. How do I start a fitness app?
Depending on what you provide, the best bet is to get the app perfected around your offerings. After that, marketing the app would help you reach more potential clients, and you can expand your business as you start getting more customers.
5. How much does it cost to develop a fitness app?
There are at least 20 types of fitness apps, and the cost would be dependent on which type of app you want. It will also vary based on the complexity of the app and the features you want in it. To have a better idea, it is best if you can submit your requirements, we will get back to you with a free quote.
6. Can I build an app that works on multiple platforms?
Yes. You can go for building cross-platform mobile apps. These apps work flawlessly across all the platforms.
7. Who will bear the cost of third-party app integrations?
The cost shall be borne by the app owner, that is, the client.
8. Are you open to test tasks to ensuring your proficiency and skillset?
Yes, we are open to taking your test task to assure you about our skill set. However, we can also send you our work in a similar domain to ensure the quality of the apps we produce.
9. Do you sign contracts before entering the development phase?
Yes, we sign a contract with you to ensure complete transparency in our processes.
10. Do you have the copyrights for the apps mentioned above?
No, we do not own any copyright to any of the apps mentioned above. The names are used as a representation to give you an idea about what the market has on offer. We will build your app ground up, customised in the way you want it to be.