Custom Accounting Software
It is essential to handle monetary issues properly, and when the concerned party is a company then they must pay extra emphasis here, else failure is not far. To be aware of their present financial situation, companies hire a dedicated accounting team, but in this digitized arena, we can't only rely on a human brain. Technology, like the accounting software can easily simplify this process. Yet, not all systems suit every work entity. Hence, many companies look for solutions catered as per their needs.
Request a Free Quote
What is Accounting Software?
Accounting software is a solution that allows an organization to record the money flow for internal plus external auditing and review. An accounting solution can range from a simple, single-entry program availed for individual record-keeping to a bit more sophisticated double-entry solution which is designed with the core intention of meeting internal or legal managerial requirements.
An accounting software solution is a primary tool used for evaluating the financial health of an organization which is done with the help of modules like accounts payable and receivable, general ledger, inventory, purchase order, and billing. Modern implementation of this software extends to electronic payments, payroll modules, timesheet, and others to broaden their customer bandwidth in the market.
Features of Accounting Software
General Ledger
A general ledger is a central storehouse for the accounting data and records.
The general ledger module is the focal point for accounting data. It receives inputs from other modules of accounting software, such as accounts receivable, accounts payable, and payroll modules. This accounting software functionality is the footing for generating critical financial documents, including balance sheets, trial balance, and profit/ loss statements. The general ledger section is utilized for recording financial transactions that are not saved in other modules. It also produces a trail of accounting information which is availed mainly in auditing.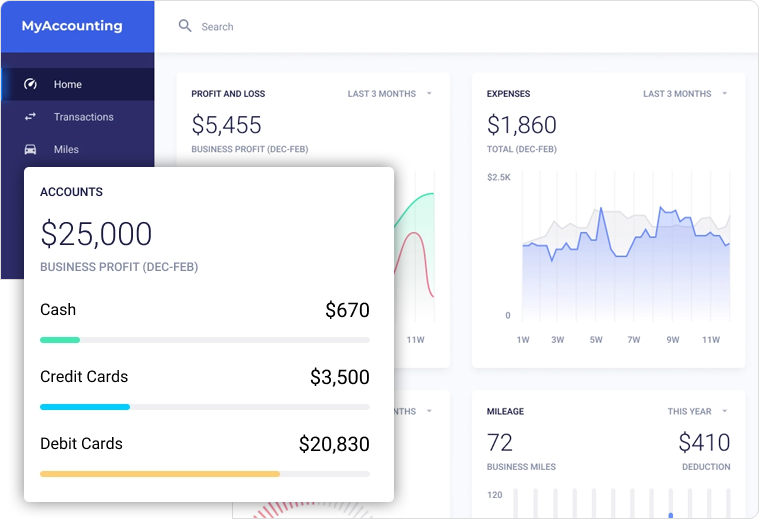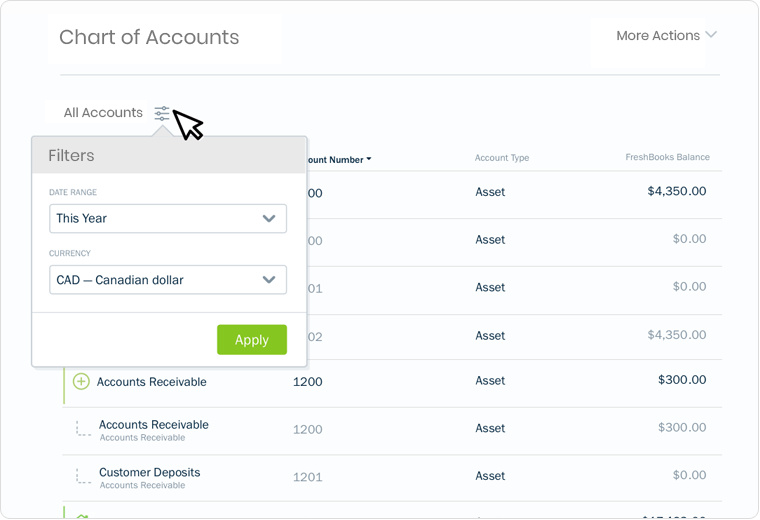 Charts of Accounts
It is a list of the accounts availed by a company in the accounting process. This accounting module uses a series of codes for identifying assets, expenses, income and equity being tracked by accounting software. The chart of accounts minutely determines the reports and other such information that is being monitored by an accounting system. A balance sheet account is specifically listed first and then pursued by an income statement account. The chart of accounts can make use of sub-coding at the department, project location or work order to fetch detailed information if necessary.
Trial Balance
The trial balance is a registry of all accounts of an organization's chart of accounts that lists the balances in all the accounts registered at a specific point of time. This means that a trial balance will accurately show balance for every account that has been mentioned in books. It comes quite handy, especially when the balance information is needed before or after making any adjustments. Although not a single external entity can view the trial balance. It is employed to generate all other financial statements, such as an income statement, balance sheet, and cash flow statement.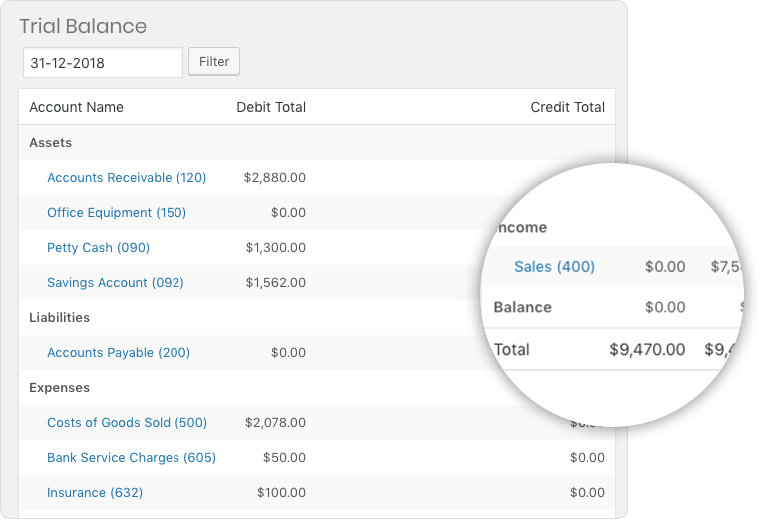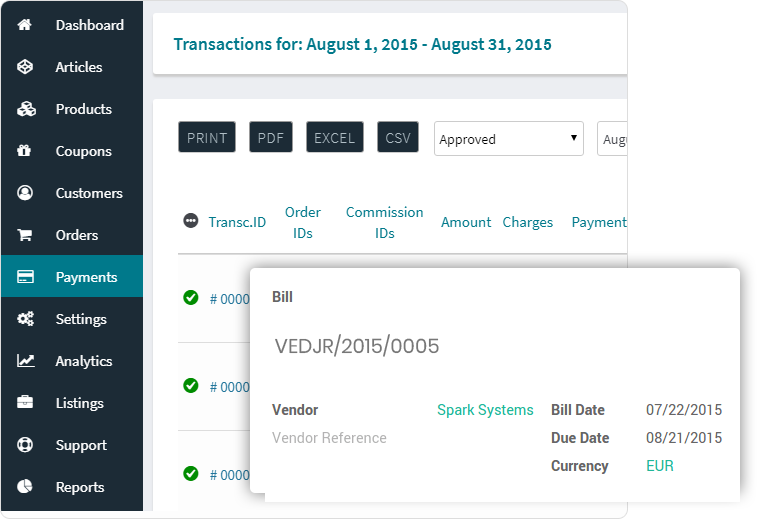 Accounts Payable
Nobody likes paying bills, but keeping track of what you owe is very much essential for any organization. However, the manner in which your accounting system handles the outflow side of your funds says a lot about your company. An accounts payable module shows the money owed by a company to its vendors. It assists in tracking money due to vendors and payment terms for all invoices. This accounting feature has the ability to print computer-generated checks to vendors. It saves all the files that contain information of vendors including their names, phone numbers and their address details.
Account Receivable
Accounts receivable is the money owed by customers to the company. This module handles the invoicing and processing of customer payments. It is often utilized for creating bills or invoices for sending to customers. It even possesses the ability to recognize deposits to bank accounts so that the data can be uploaded and implemented to customer accounts promptly. Account receivable ageing report will present all the money due to the company by a customer. It will even give the data- since when the balance of customer has been outstanding.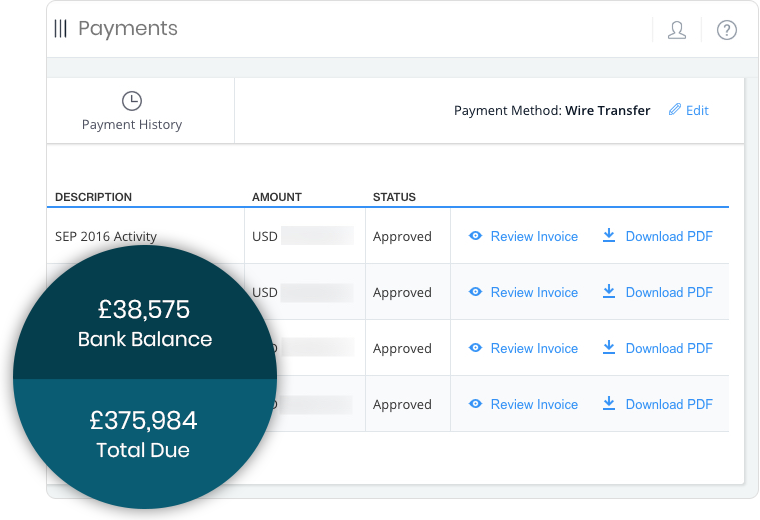 Engagement Models
Discover the engagement models that best suit your requirements for ERP development.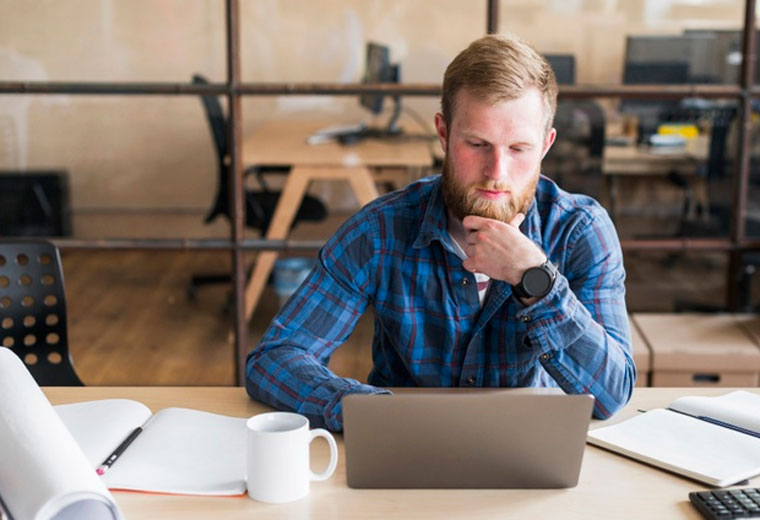 Dedicated Developers Model
Hire developers from our engineers, project managers, and QA experts to implement cost-effective, customer-specific frameworks with resource optimization.
Hire Us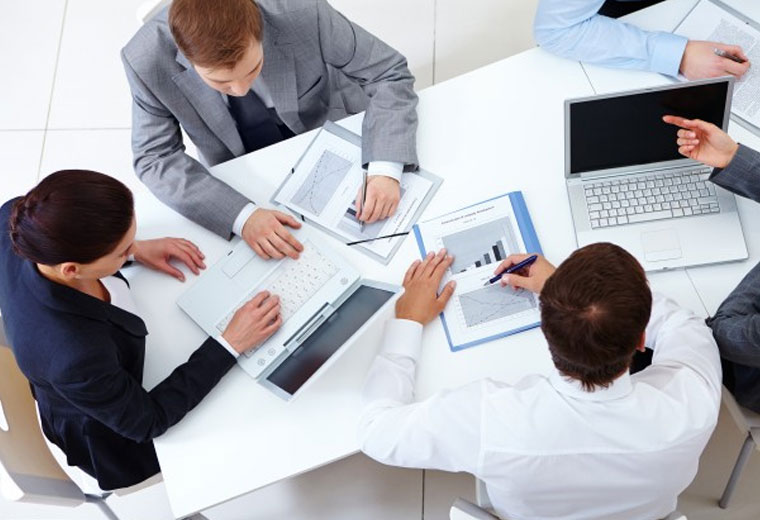 Turnkey Project Model
Share your requirements and let our business analysts assist you with requirement analysis and scope freezing to ensure ERP product development within your budget.
Hire Us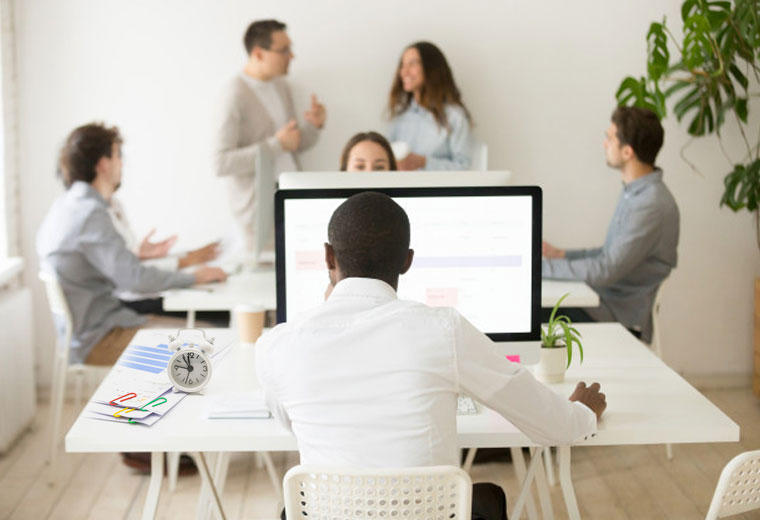 Time and Material Basis Model
Build ERP solutions for your enterprise by hiring us on flexible time and material basis to make sure you have a team that adjusts to your changing requirements.
Hire Us