Retail Customer Relationship Management Software
Are you planning to expand your business? Or are you finding it challenging to manage your customers? The solution to both problems is the same - CRM. CRM or Customer Relationship Management is a software that can solve all your company-related issues like customer support, marketing, lead tracking, and much more. Want to build a custom CRM Software for your business?
Request a Free Quote
What is Retail CRM software?
CRM is the abbreviation for Customer Relationship Management. It is a type of software that helps businesses to solve various issues like employee management, vendor management, client management, asset management, and much more. In simpler words, it can be considered as a robust tool, a strategy, or a process that helps organizations to organize and access user data effectively.
Not only that, efficient CRM Software can help companies to develop coordination between different departments of the business. It offers your managers to monitor the progress of different sections of your business efficiently. That way, you can not only set-up an efficient collaboration between the various teams of your business but also can revolutionize the way you interact with your customers.
Features of Retail CRM Software
Contact Management
Contact management is an essential aspect of CRM which helps you to keep a record of your users, leads, vendors, suppliers, and so on. It allows companies to store critical information regarding purchase history, invoices, contact information, documents, and much more. By analyzing this vital information, you can get a complete picture of your business. Also, the data stored within this module is centralized and can be accessed by various users in real-time.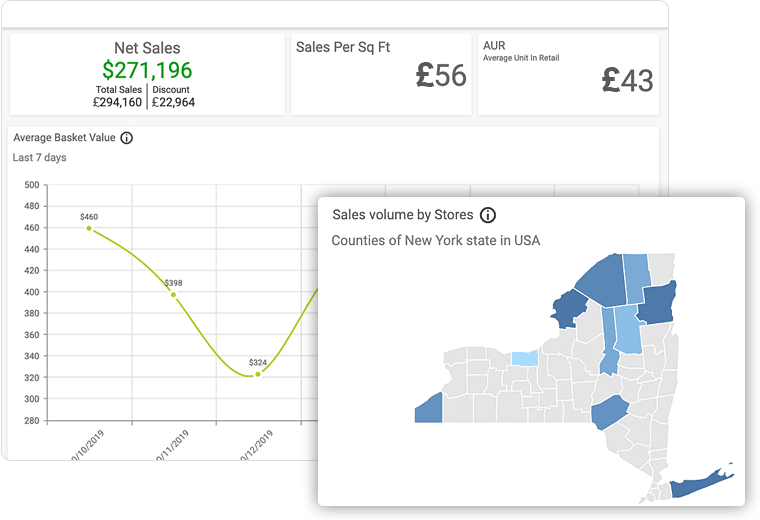 Lead Management
Generating leads and turning them into potential customers is a whole different thing. Lead management assists the businesses throughout their journey of turning leads into customers. It offers you vital information that you can leverage to turn your leads into happy, fruitful customers. With robust and automated functions, you can even categorize the leads based on various critical parameters and can know which leads have the highest chances of conversion.
Marketing Management
Marketing management module of CRM is beneficial for companies running different marketing campaigns across various channels. It provides you with vital information on customer demographics, purchasing pattern, online support incidents, and much more so that you can efficiently run multi-phased marketing campaigns. Not only that, but it also offers you to integrate email marketing campaigns in your list by providing you with a fully updated contact database.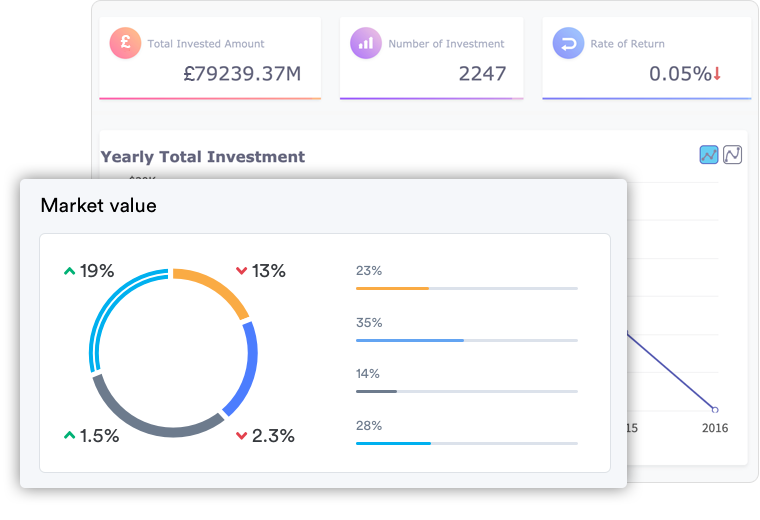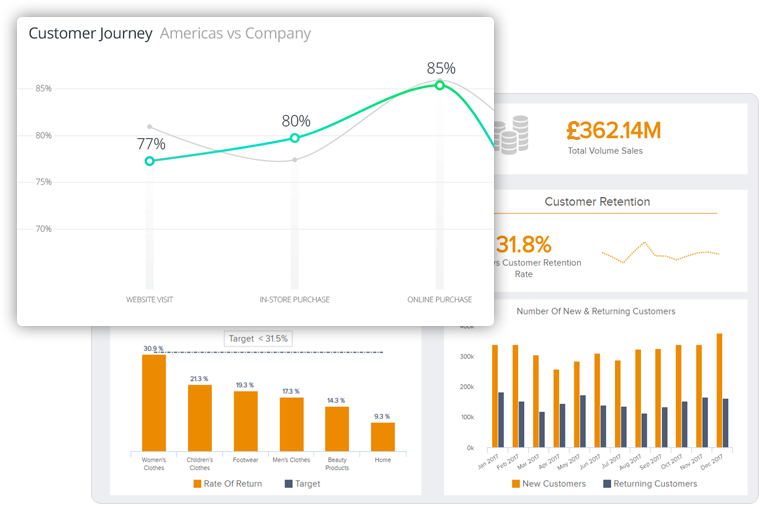 Customer Management
Besides helping you to attract new customers, CRM also helps you to retain your existing users. Customer management keeps the complete and updated records of all your current customers and their prior communication with your support teams. It offers useful tools for assigning and tracking cases, solving issues, and managing customer records and company agreements. Your staff can utilize this module to find relevant product information to answer the user's problems.
Sales Automation
If you want your sales team to spend more time in generating leads and less time doing mundane administrative works, then sales automation is the perfect feature for you. It automates your sales process and substitutes the current tasks of your sales team with intelligent workflows and macros. By automating sales tasks and assigning specific leads to a particular salesperson, you can convert leads quickly and more effectively.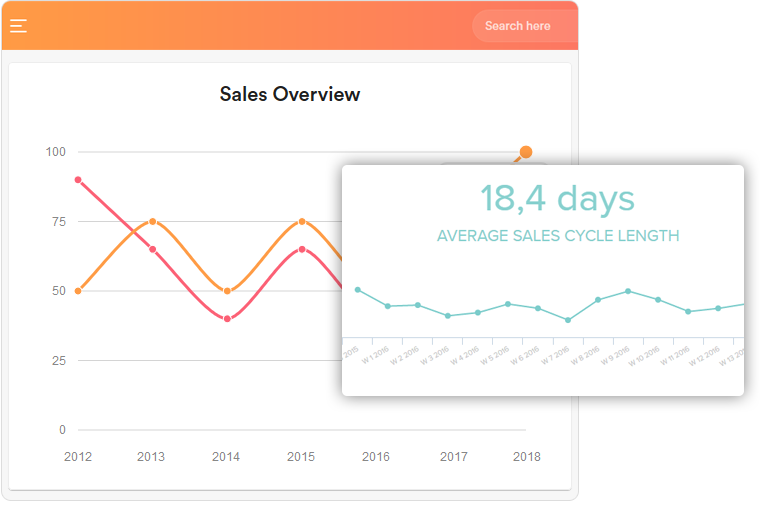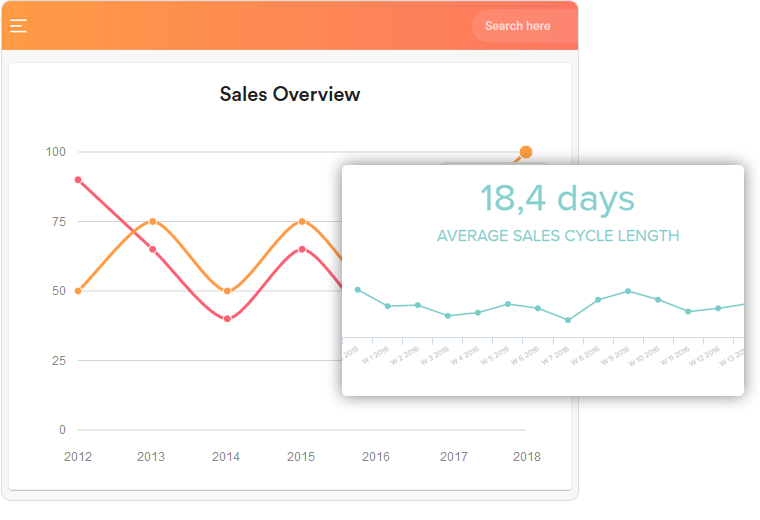 Reporting and Analytics
Efficient reporting and better analytics help your business to make more informed decisions. They can go a long way to update you to a more data-driven company. This feature gives you valuable data on your company's various processes and also provides KPIs and other key metrics that help your company grow. With the help of visual rich charts and inbuilt analytics engines, you can track the anomalies in your business to gain a competitive advantage.
Looking for more features? That's easy!
Contact us to build bespoke software solutions that are designed and developed keeping your custom needs in mind.
Discuss with our Experts
Engagement Models
Discover the engagement models that best suit your requirements for ERP development.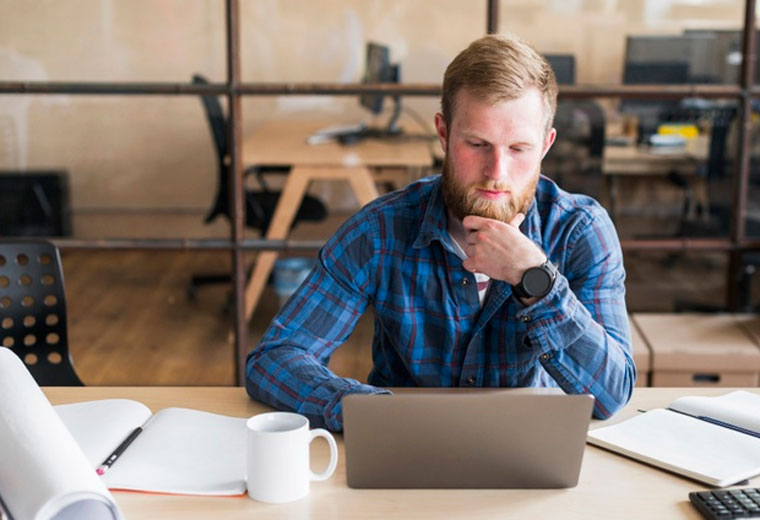 Dedicated Developers Model
Hire developers from our engineers, project managers, and QA experts to implement cost-effective, customer-specific frameworks with resource optimization.
Hire Us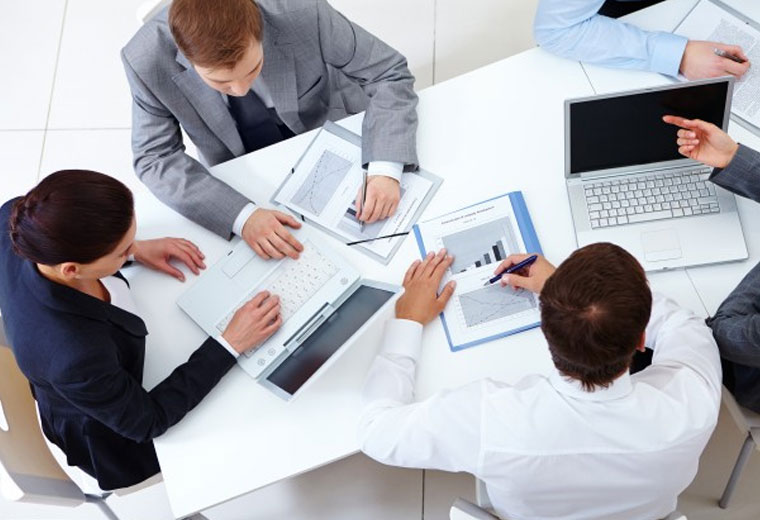 Turnkey Project Model
Share your requirements and let our business analysts assist you with requirement analysis and scope freezing to ensure ERP product development within your budget.
Hire Us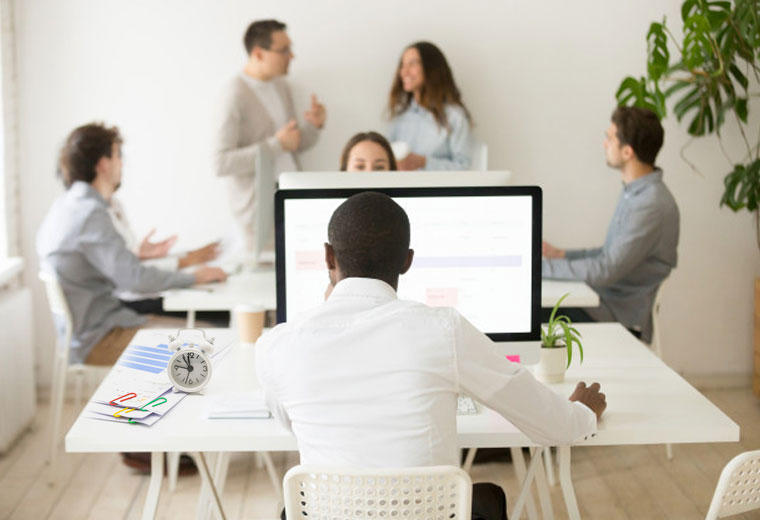 Time and Material Basis Model
Build ERP solutions for your enterprise by hiring us on flexible time and material basis to make sure you have a team that adjusts to your changing requirements.
Hire Us