Medicine Delivery App Development
Expand your reach and grow your business with on-demand medicine delivery app while helping your customers with doorstep medicine delivery and refills.
Talk to Consultant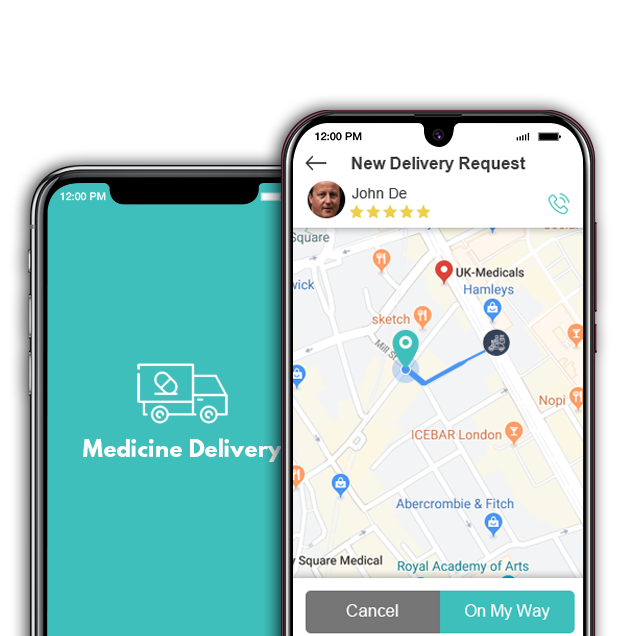 What is On-demand is Medicine Delivery Application?
Medicine delivery application helps businesses to reach their customers via mobile solutions. These apps allow customers to find medicines online, order them for doorstep delivery and even get timely refills in a few clicks. At the same time, pharmacy owners can leverage cutting-edge medicine delivery applications to fulfil orders and manage them seamlessly.
Let's Discuss
On-demand Medicine Delivery App Features
Custom on-demand medicine delivery app solutions that fit all types of global businesses and are technologically advanced and commercially feasible.
Need Custom Features?
Are You Looking for an Expert Medicine Delivery App Development Company?
Leverage best-in-class medicine delivery app development process at Matellio that combines top-notch agile principles with industry-leading experts.
Get a Free Estimate
On-demand Medicine Delivery Application for Pharmacy
Have a great on-demand medicine delivery app idea? Why wait, invest in medicine home delivery application today and reap the benefits of digitalization. With years of experience helping us hone our skills, the Matellio team empowers business across verticals to build stunning web and mobile apps for their brands. Reach out to us and start today.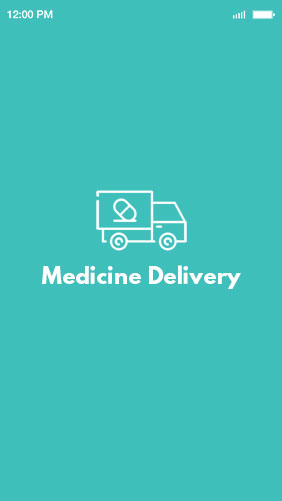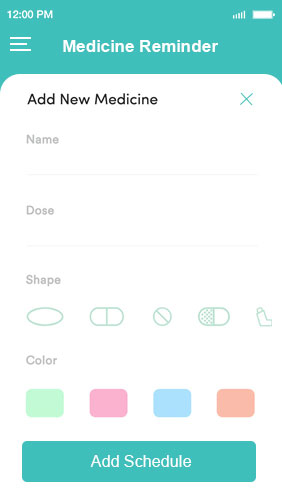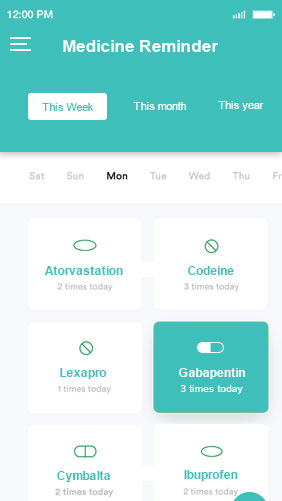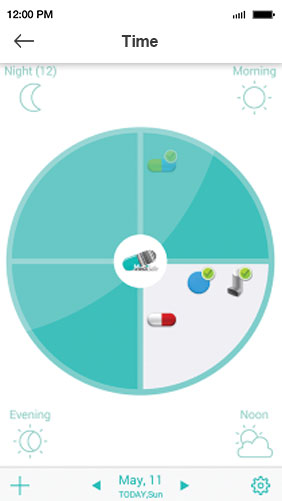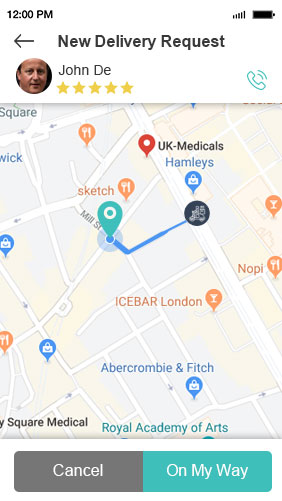 Do You Have Questions?
Everything you need to know about medicine delivery app development.

1. I'm not in the same zone as your company. Will you still be able to help me with the mobile app development?
Matellio believes in delivering comprehensive development experience to its customers with teams available across the globe. We establish seamless communication and enable round-the-clock team availability for our clients regardless of the geographic zone they are in.
2. What are the QA and testing techniques that your organization follow?
We strictly adhere to cutting-edge and authenticated processes for delivering the best quality. Corresponding to the software testing, we stick to the black box testing to deliver glitch-free codes. Apart from this, our agile testing methodologies include: 
Use acceptance testing

 

Functional testing

 

Regression testing

 
3. Do you stick to the Service Level Agreement?
Yes, each engagement of ours with our clients is bound by the service level agreements, to ensure we are on the same page as our clients. This also helps us manage projects easily while keeping our clients updated on the project progress.
4. What are your pricing models?
We offer flexible hiring models to our clients. They can choose from: 
Turnkey model

 

Time and material basis model

 

Dedicated resource model
We also offer them with unique hybrid model where the teams working from one of our development centers will be handled by the project manager based at their location.
5. What are your key areas of experience and expertise?
We are a team of over 250+ engineers who hold expertise in building mobile and web solutions for businesses of diverse verticals. Our core area of expertise lies in: 
Next-gen technology solutions such as AI/ML, IoT/ IIoT, Cloud computing, Blockchain, and more

 

Embedded engineering

 

Enterprise applications

 

Salesforce solutions
And many more.
6. How do medicine delivery apps make money?
Medicine delivery applications can rely on various monetization models. Some of the most popular ones are: 
Commission-based model: In this, when customer places an order with the pharmacy using your app, you get a certain share of the revenue based on the terms established already.

 

Ad-based model: Here you can earn revenue by showing advertisements for various brands.

 

Premium model: You can have certain features or services of the app for customers who pay for them.
7. How do I create a pharmacy app?
It is simple to create pharmacy apps by partnering with medicine delivery app development companies. They not only help you with their industry experience, but also give you the right technology edge over competition. At the same time, you can also rely on them when you want to expand the features and functionalities of your application.
8. Which qualities should I look for in a medicine delivery app development company?
You must preferably shortlist the medicine delivery app development companies that offer: 
Industry experience

 

Rich portfolio

 

Positive customer experience

 

Cost-effective pricing models

 

Flexible hiring

 

Certified engineering teams

 

Quicker turnaround
Among all, these are the most important aspects of the medicine delivery app development company that you must focus on.
9. What are the other medicine delivery app features that you can include in my application?
Here are some more features to consider for your medicine delivery application: 
Manage offers and discounts

 

Schedule order delivery

 

Driver Panel for the delivery boys

 

Track earnings

 

Live support

 

Integration with advanced technologies such as AI/ ML, Cloud, IoT, and more.

 
10. What is the cost of medicine delivery app development?
The cost of medicine delivery app development depends on multiple factors like: 
Technology

 

Number of user panels

 

Engagement models

 

Team size and their experience

 

Devices for which the app is being built

 

Features to include and their complexity

and more.
For an accurate estimation, please get in touch with our team for FREE 30-minute consultation.