Hire Industry's Best Symfony Developers
Get exceptional Symfony development services from dedicated Symfony developers from Matellio. Hire experienced Symfony developers on an hourly or full-time basis with our flexible hiring models. Symfony framework allows you to build scalable and unique solutions for all businesses industries. Our team of Symfony developers is adept with the latest tools and techniques of the Symfony framework to provide you with robust Symfony solutions.
What is Symfony Development?
Symfony framework is a set of reusable components and libraries that aims at creating robust, high-quality applications and systems with a lesser turnaround time. Symfony allows you to have complete control over configurations that enable the developers to build custom solutions based on the PHP programming language. The framework comes with features like scaffolding, code generators and modular code organisation that makes Symfony development the right choice for developing enterprise-level applications.
Let's Discuss
Matellio's Symfony Development Services
Empower your business with excellent Symfony web development solutions from our dedicated Symfony developers for quick turnaround time and quality development.
Why Choose Matellio for Symfony Development?
Our Symfony developers know precisely what your business needs and deliver the same within a stipulated time.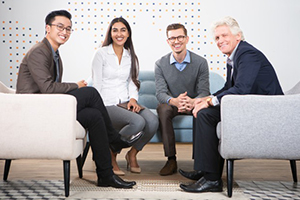 Expert Team
Our Symfony developers are well-versed with the upcoming and advanced technologies to give a robust solution that takes care of your business needs efficiently.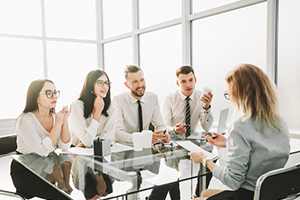 Flexible Hiring Model
You can select the Symfony developers of your choice with our flexible hiring that will allow you to use Symfony solutions in less time with total efficiency.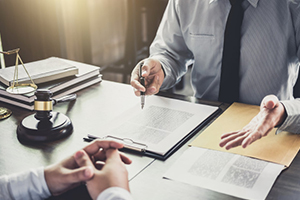 NDA
We adhere to NDA rules for all our client projects with the most advanced security features that keep the project secure and clients' data safe at all times.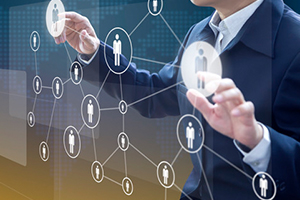 Seamless Communication
We provide weekly, biweekly, and monthly updates to our clients via their preferred communication channels to keep our clients in the loop.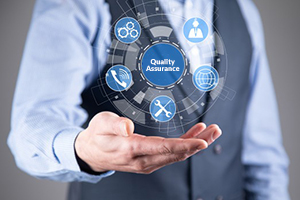 Quality Assurance
Our quality assurance experts make sure to run thourough manual and automated testing protocols to deliver the flawless performance of our solutions.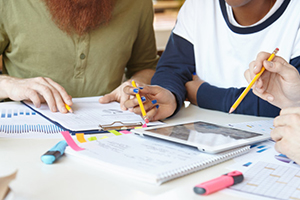 Agile Approach
We follow agile methodology with strict development protocols that allow us to develop the best custom-developed Symfony solutions for the business.
Process of Hiring Symfony Developers from Matellio
We keep it simple for our clients to hire Symfony developers for their next project with the most common hiring models.
Request For Quotation

Talk to Experts
Market Analysis
Feasibility Check
Cost & Time Estimation

Requirement Planning

NDA
Initial Designs
Estimated Work Hours
Sprint Planning

Development & Testing

Building the team
Documentation
Development
Testing

Support & Maintenance

Software Updation
Adding Custom Features
Post-launch Support
Backups
Client reviews
Our clients admire our development services for a variety of reasons. Explore them here!!!
Frequently Asked Questions
Get the answers to the most common questions by the expert Symfony developers.
1. What is Symfony development services?
Symfony is a framework that aims at creating robust and customised enterprise-level applications and systems in a shorter time. Symfony gives complete control over features that enable the Symfony developers to bring out exceptional custom solutions that cater to the business requirements. It comes with features like code generators and modular code organisation that makes Symfony the perfect choice for building complex yet well-structured applications.
2. What are Symfony development solutions used for?
Symfony helps in simplifying the work by allowing the developers to create robust web applications without extensive coding. Symfony speeds up creating and maintaining web apps and replacing repetitive coding tasks. Symfony comes with additional tools to help developers to match enterprise development guideline debug and document projects.
3. How is Symfony development helpful for my business?
Symfony development gives your business the ease of development over a free and robust framework.  
Symfony development solutions give you a kickstart on the development of your website. 

 

Symfony development solutions are faster and cost-effective. 

 

Symfony development is flexible and does not allow the mix and match of the codes.

With tremendous community support, It is a social framework where you can ask questions and get support.

Symfony framework has a good reputation.
4. Is the Symfony framework free?
Yes, Symfony is free, and this makes it very popular among developers. Symfony is a free, open-source PHP framework. The developers can also use the open-source code of Symfony published under the MIT license, which is developer-friendly, easy to use and safe for businesses.
5. Is Laravel framework based on Symfony framework?
Laravel is a part of the Symfony framework that is created using two components of Symfony 2, i.e., routing, HTTP, etc. Symfony is a highly decoupled framework, which means each part of the framework can be used separately for other projects.
6. Which companies are currently using Symfony?
Many of the renowned businesses love Symfony developments including,  
Spotify

BlablaCar

Vogue France / Netherland

NatGeo Play France

Trivago

Dailymotion
7. Why should I hire dedicated team of Symfony developers?
There are numerous advantages of hiring dedicated and skilled Symfony developers:  
– You can work with experienced, dedicated and skilled developers  
– Gives you total control over the development process and progress of the project  
– Hiring professional developers guarantees quality assurance and minimises risk.  
– Hiring dedicated developers work as an extended part of your team
8. Why should I hire Symfony developers from Matellio?
With experience in development across various industries, Matellio has an excellent Symfony development team who will offer your custom solutions based on your business with their profound knowledge about the most advanced tools, features and functionalities. We offer our clients efficient Symfony development services through our agile methodology that is also within their budget.
9. What is your pricing model?
We have the most common engagement models that include,    
 

Dedicated Developers Model   

 
Hire dedicated developers per your requirement and convenience and only pay a per hour charge.    
Leave the project evaluation to our expert business analysts. This works well for those looking forward to the best.    
Time and Material Basis Model   

 
The complete application development process will be our responsibility, which includes choosing the right development path. 
10. Will I stay in line with the progress of my project?
To keep you up to date with the progress of your project, we provide our clients weekly, bi-weekly and monthly reports. We ensure that our clients are always in the loop of our development strategies and processes.