Empower Your Business with SharePoint Developers
Hire SharePoint developers and fuel your business with the most innovative and technologically advanced SharePoint solutions that will optimise your business workflows and team collaboration for enhanced productivity. Our team of SharePoint developers at Matellio assures the finest quality of development that you engage on a dedicated or hourly basis for efficient development.
What is SharePoint development?
SharePoint is a web-based collaborative platform that integrates with Microsoft Office and is used widely for collaborations. Being one of the most popular enterprise-ready web services, SharePoint gives your business powerful communication and information exchange solutions.
Backed by the team of expert SharePoint developers, Matellio's end-to-end Sharepoint development solutions are customised to align with client requirements and their businesses.
Let's Discuss
Matellio's Sharepoint Development Services
Our team of Sharepoint developers makes full use of their skills to make highly custom, business-centric SharePoint solutions that drive businesses growth and offers the best ROI.
Why Choose Matellio for Hiring SharePoint Developers?
Choose the team of expert SharePoint developers from Matellio and get professionals who are specialised in a wide array of industry verticals catering to all kinds of startups and small businesses.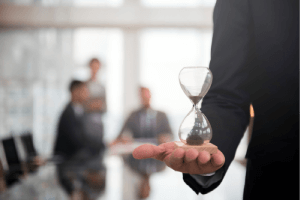 On-Time Delivery
With the industry's best SharePoint developers at your services, Matellio assures you that your project will be delivered within the stipulated time frame without any delays or bugs.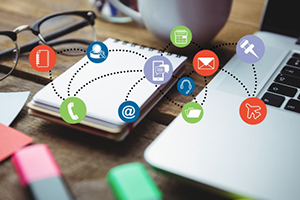 Seamless Communication
Our SharePoint development team adapts to the agile methodology that helps us to establish seamless communication with our clients via their preferred communication channel.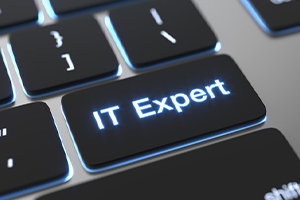 Support and Maintenance
Enjoy complete support and experience bug-free use with our technical assistance that helps solve your problems with the appropriate team of experts for smooth production.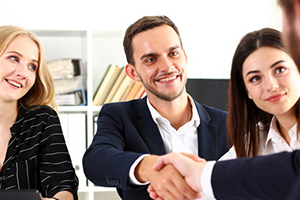 100% Transparency
Our SharePoint developers team works with complete transparency and keeps you up to date with all information and progress of your project. We also love to hear suggestions from you.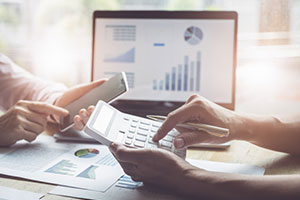 Cost-Efficient
Matellio offers the best-in-class solutions at the most competitive prices through one of the best SharePoint development team. Now drive your business to profits and enjoy the ROI.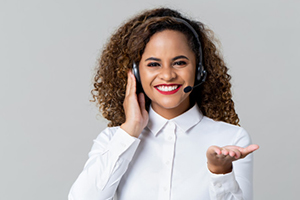 Free Consultation
Confused about the development strategies or unsure of the solutions? Talk to our experts over a free 30-minute consultation call that will answer all your SharePoint development queries.
Process of Hiring SharePoint Developers from Matellio
We keep it simple for our clients to hire SharePoint developers for their next project with the most common hiring models.
Request For Quotation

Talk to Experts
Market Analysis
Feasibility Check
Cost & Time Estimation

Requirement Planning

NDA
Initial Designs
Estimated Work Hours
Sprint Planning

Development & Testing

Building the team
Documentation
Development
Testing

Support & Maintenance

Software Updation
Adding Custom Features
Post-launch Support
Backups
Technologies We Work Upon
Our expert SharePoint developers are proficient in the technology skill set required to develop comprehensive solutions.






Client reviews
Our clients admire our development services for a variety of reasons. Explore them here!!!
Frequently Asked Questions
Get the answers to the most common questions by the expert SharePoint developers.
1. What is SharePoint development?
SharePoint is an excellent development platform for building client-side components, additional features and solutions with varying scopes that address a wide range of needs. SharePoint allows the creation of websites that enhance business activity and helps customise sites based on the client's requirements.
2. Why do I need SharePoint development services?
If you wish to enhance your business and increase work productivity, SharePoint development will be your go-to solution. SharePoint helps streamline business processes and workflows with a multipurpose SharePoint platform. SharePoint is especially valuable for companies with various business processes like documentation, collaboration, management etc.
3. What are the advantages of SharePoint development?
There are numerous advantages of using SharePoint development like,   
Offers multipurpose functionality 

 

Has a centralised administration 

 

Is easily customisable 

 

Helps in document management and collaboration. 

 

Easily integrates with your existing apps 

 

Offers enhanced security. 

 

Ease of use
4. Are OneDrive and SharePoint similar?
If you use both OneDrive and SharePoint together, it may become a bit confusing. However, OneDrive and SharePoint are different. It may be said that OneDrive and SharePoint Online are the related components of MS Office 365, with overlapping architecture and features.
5. Are SharePoint solutions secure for business?
Absolutely! SharePoint hosted in Cloud is secure as it's encrypted and backed by Microsoft's excellent security features. Microsoft does an excellent job to secure your data and keeps it safe. You can also consider firewall options for added security for your data.
6. What development process do you follow?
Our team of SharePoint Developers follow an agile methodology that ensures on-time delivery of the projects to our clients by developing faster solutions that suit your business. We follow a stepwise method that includes planning, designing, development, launching and maintenance.
7. What is your hiring model for SharePoint developers?
We have created flexible engagement models that include  
Dedicated Developers Model 

 
You can hire dedicated eCommerce developers per your requirement and convenience and only pay a per hour charge.  
Leave the hassle of project evaluation to our expert business analysts; this model is for those who are looking forward to the best.  
Time and Material Basis Model 

 
The complete application development process will be our responsibility, which includes choosing the right development path.
8. Is SharePoint development cost-effective?
SharePoint development depends upon various factors such as the type of business and the SharePoint development required, the size of the project and additional features or functionalities. Let us know your requirements, and we will come up with a cost-effective quote that will suit your business and pockets.
9. Why is Matellio the right choice for hiring SharePoint developers?
With Matellio, you can hire an excellent SharePoint development team with profound knowledge about the SharePoint development tools, features and functionalities that go into development. We offer our clients highly customised developments through our agile methodologies, where the certified SharePoint developers work dedicatedly in your time zone and deliver the product on time.
10. Will I stay up to date with the progress of my project?
Yes, we establish a seamless communications channel between our clients and us to always stay in the loop and stay up to date with the progress of the project.