Student Information Management Software
With a wide array of responsibilities to take care of, schools and educational institutions, direly need the digital edge in order to simplify their routine work. Management of student information is one such example. Having a batch of more than hundreds and thousands of students, schools need to ensure that the data is securely stored and can be retrieved comprehensively, regardless of what time of the day it is. If you are looking for one such solution to help you manage student's information, we are right here to help you build one.
Request a Free Quote
What is a Student Information System?
Student Information System is a web-based application software which is designed and developed to facilitate a structured information exchange environment that aligns with all the users of the system. Tailored to meet the requirements to various user categories seamlessly, the system is best suited for the requirement of students, parents, teachers and the school or institution's administration.
The software enables schools to supervise student-related activities, including record keeping, performance tracking, supervision of learning activities, track attendance, and more. With this, admins can also find all the student performance data like examination marks, students' performance over time, and more. Additionally, the systems are also used to manage multiple centres from a single location.
Student Information System Features
Student Registration
The system makes it easier for the school administration to register students and store their vital information. You can upload information in multiple formats, including pictures, text, and more. The features help school administrations to store information of the students, which includes basic info, guardian details, emergency contact details, pictures, etc. Users can also assign roles and allocate roles and responsibilities.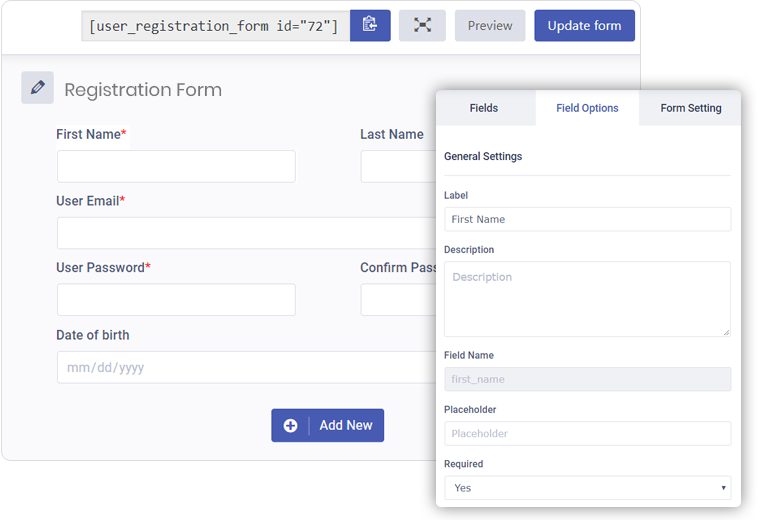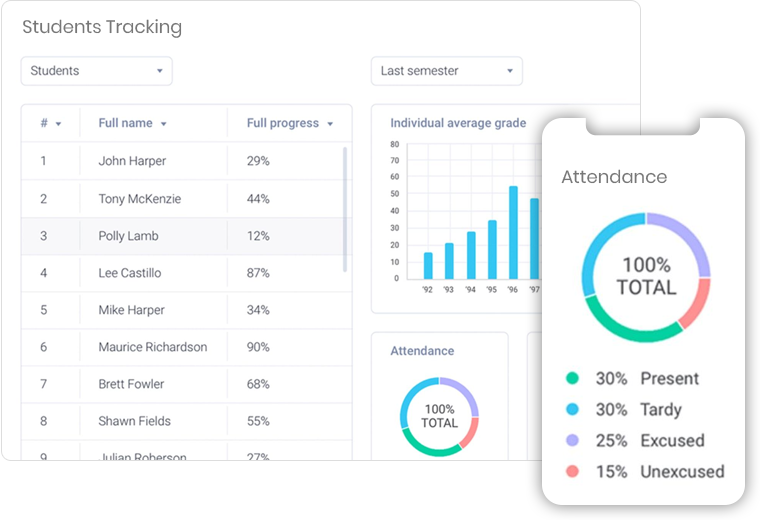 Attendance Tracking
Student information system feature enables the users to store and track every aspect of the attendance and show the relevant data to the users. Users can leverage this feature to view comprehensive reports on the students' attendance and analyse the same on various aspects like punctuality, the absenteeism record, performance against the presence, and more. Additionally, the system also lets you get comparison reports for student's attendance and more at the tip of the fingers.
Timetable and Curriculum Management
Timetable and curriculum management feature of the student information management software is one of the most important ones. It enables the school authorities to manage various aspects like curriculum design, batches creation and management, timetable creation and management, the course breakup data, and more quickly. One can simply log in to the system and get the required data at the tip of the fingers or even add or modify it easily.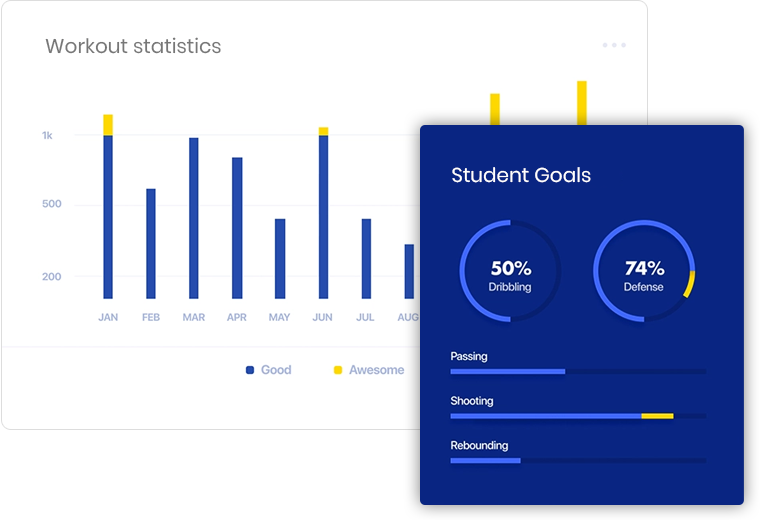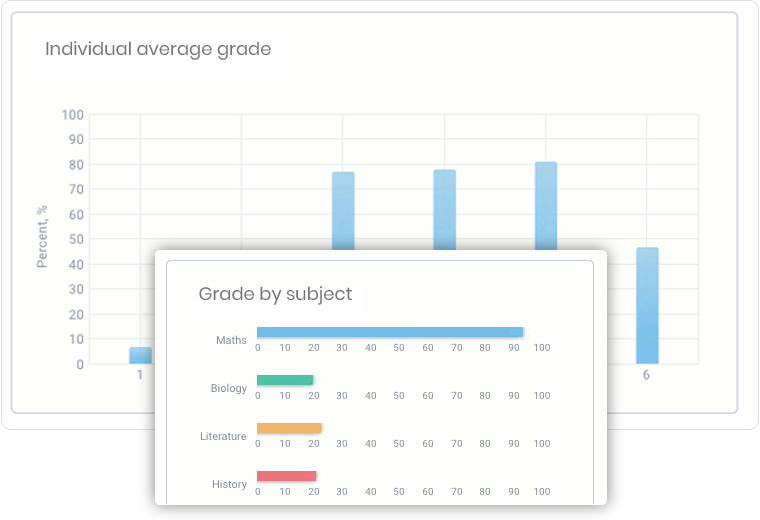 Grade Books
Student assessment is vital for the schools. However, maintaining a due record of these is equally important. Garde Books feature enable the same for the users. School administration can log in to the system and leverage the grade book feature to enter/ update/ modify the students' grade records and also track them regularly. The dashboard also helps the users to get a comprehesive view of the data wherein they can get insights into student's individual performance, student's performance with respect to the entire class, and as well as analyse how a cluster of students is performing.
Reports and Analytics
Reporting and analytics dashboard gets you all the required features for in-depth analysis and presents the reports in a best-suited manner. Users can run, save, and schedule custom reports about students and export them to required formats like CSV and PDF. This enables them to keep track of student's vital details like attendance, grades, classes, performance over time, and a lot more. It also covers the features to analyse students' performance not just in terms of the academics, but even in terms of extra and co-curricular activities.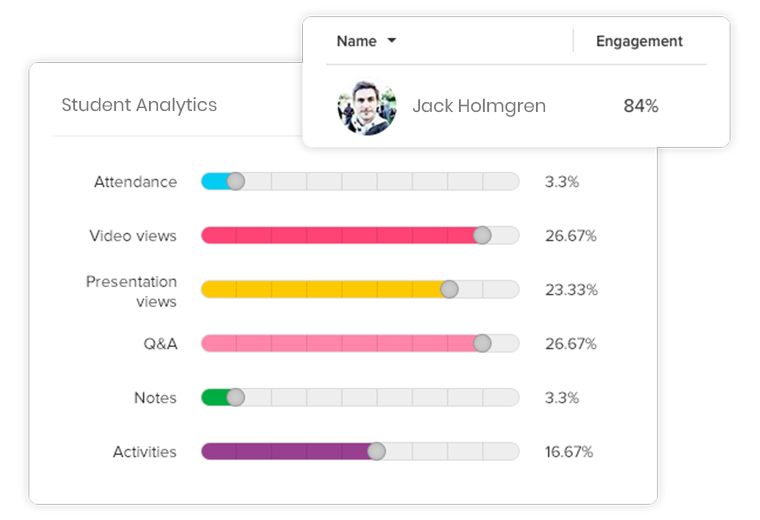 Looking for more features? That's easy!
Contact us to build bespoke software solutions that are designed and developed keeping your custom needs in mind.
Discuss with our Experts
Engagement Models
Discover the engagement models that best suit your requirements for ERP development.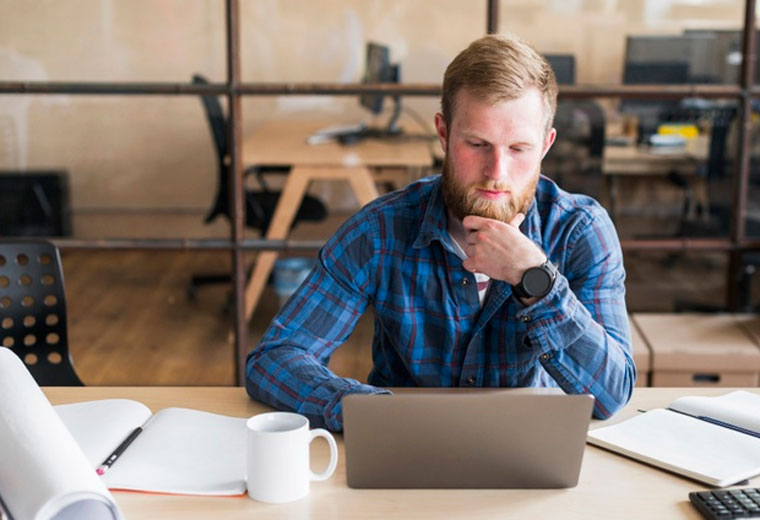 Dedicated Developers Model
Hire developers from our engineers, project managers, and QA experts to implement cost-effective, customer-specific frameworks with resource optimization.
Hire Us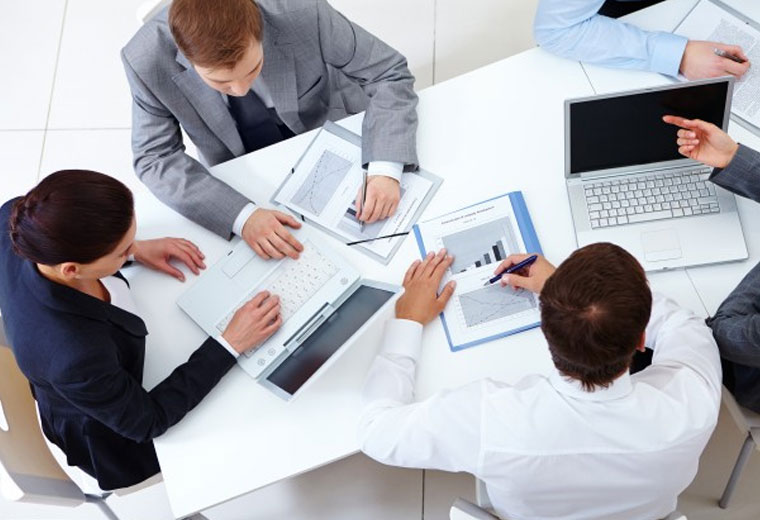 Turnkey Project Model
Share your requirements and let our business analysts assist you with requirement analysis and scope freezing to ensure ERP product development within your budget.
Hire Us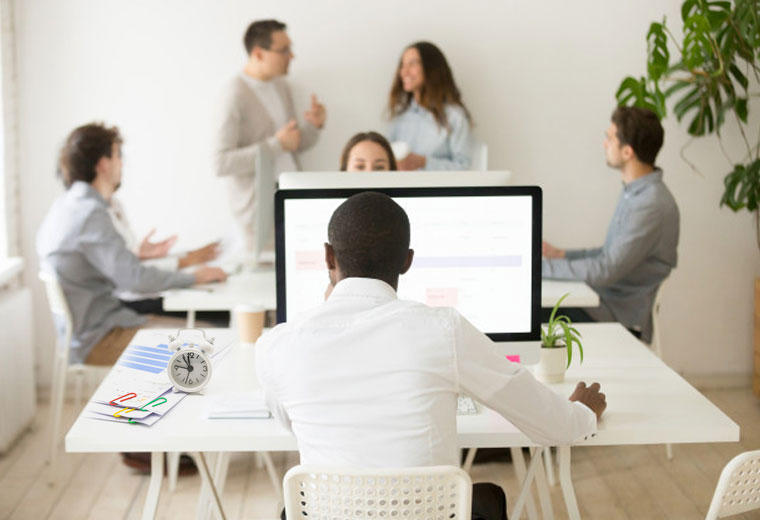 Time and Material Basis Model
Build ERP solutions for your enterprise by hiring us on flexible time and material basis to make sure you have a team that adjusts to your changing requirements.
Hire Us