On-Demand Fuel Delivery App Development
Bespoke fuel delivery app development for fuel delivery startups, gas station owners, and gas retail companies
Talk to Consultant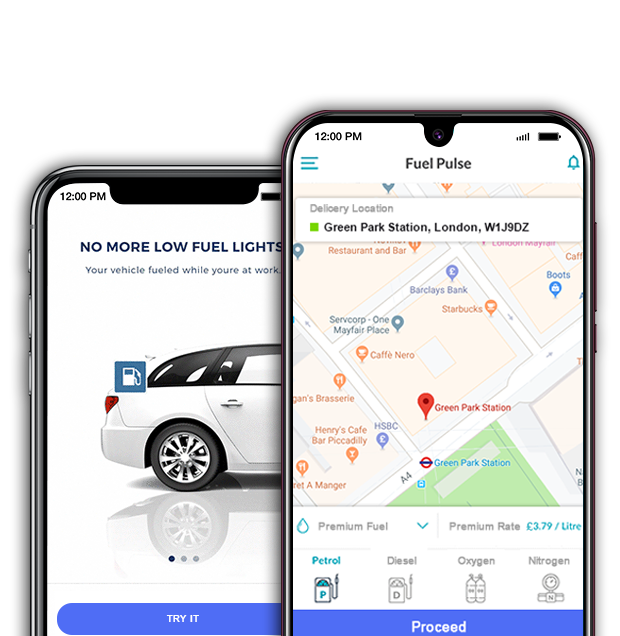 What are the On-demand Fuel Delivery Apps?
On-demand fuel delivery apps help users to get fuel for their vehicles right at their doorsteps or anywhere they want. Users can simply register on the app, share their location, and request fuel. Once done, the fuel truck will be there at the user's location within a few minutes. Therefore, with on-demand fuel delivery apps, there will not anymore be frequent stops at the gas station, and rather more of productive time.
Let's Discuss
On-demand Fuel Delivery App Features
Get your business all the vital features that not only empower streamline processes, but also help you reach to your customers when they need you the most.
Need Custom Features?
Develop an On-demand Solution for Your Fuel Station
Enable your customers to get their vehicles fueled up quickly and conveniently
Get a Free Estimate
Develop On-demand Fuel Delivery Solution with Matellio
Make your customers' journey happier by liberating them from hassles of finding a fuel station. Help them get their tanks filled anywhere, anytime with an on-demand fuel delivery solution. Matellio can be your perfect mobile and web development partner in this regard with its experience and expertise. Connect with our experts and uncover the hidden opportunities.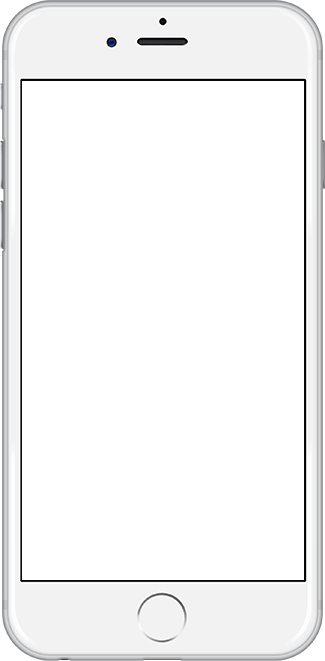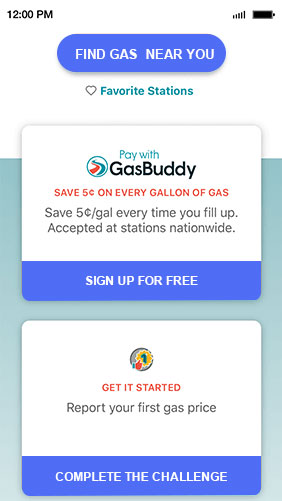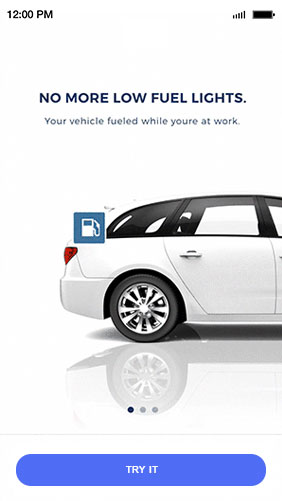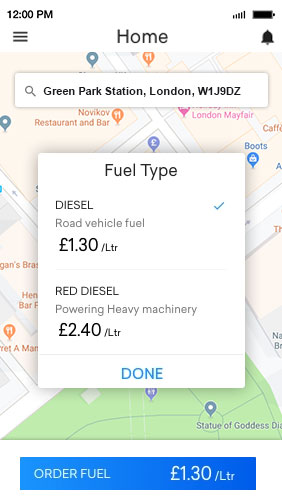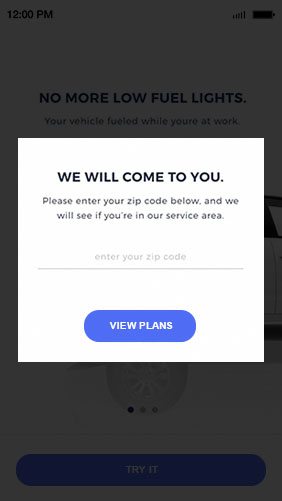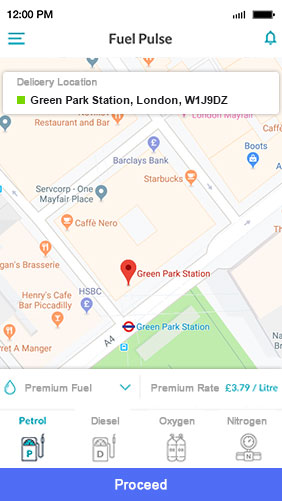 Do You Have Questions?
A list of frequently asked questions to help you understand how it works.
I want to build an on-demand fuel delivery app. However, I don't have any idea of how to proceed with it or the technical know-how. How can you help me?
Matelio's team of experienced business analysts, UI/ UX developers, mobile app developers, and QA experts have all the phases of mobile app development covered. All you need is zeal to innovate, and we'll guide you through rest of the stages.
Why should I hire Matellio for mobile app development?
While expertise and experience stand as the prime reason, there are many other benefits of partnering with Matellio: cost-effective process, quality-driven approach, decade-long experience, flexible sourcing models, round-the-clock availability, less time-to-market, superior testing capabilities, and increased security and privacy.
Will you help me to market my app on digital media?
Yes, we have a team of ASO experts who help you reach to your target audience.
How long does it generally take to build an on-demand fuel delivery app?
Mobile app development time depend on the app's feature list and its complexity. Let's talk about your idea to give you an estimate about how long will this development time be.
How do you ensure that the mobile app is up to the standards that I share?
We freeze the requirements once and set the project milestones accordingly. Additionally, we follow the agile methodology that keeps the customer is loop constantly to ensure the same.