Meet your Mobile Device Management needs with MDM software
Matellio offers comprehensive Mobile Device Management solutions to empower your business and workforce without compromising on security. Leverage the power of mobility and manage smartphones, laptops, tablets, and desktops and multiple operating systems such as iOS, Android, Windows, macOS, and Chrome OS.
Get Started
Why your business needs a mobile device management (MDM) software?
The IT departments and huge organisations implement. Mobile device management (MDM) is security software that allows them to implement security policies, manage and monitor e d-user devices, including IoT devices, tablets, laptops etc. Having MDM software in place ensures the complete security of the corporate and the users who bring their own devices by covering any potential security gaps. The expert MDM services at Matellio enables you to manage all the devices while keeping security at the forefront!
Manage All Your Devices from a Single Platform
Get robust insights and manage the fleet of your devices through one platform. Get coverage for all the Android, iOS, macOS & Windows 10 devices across diverse models.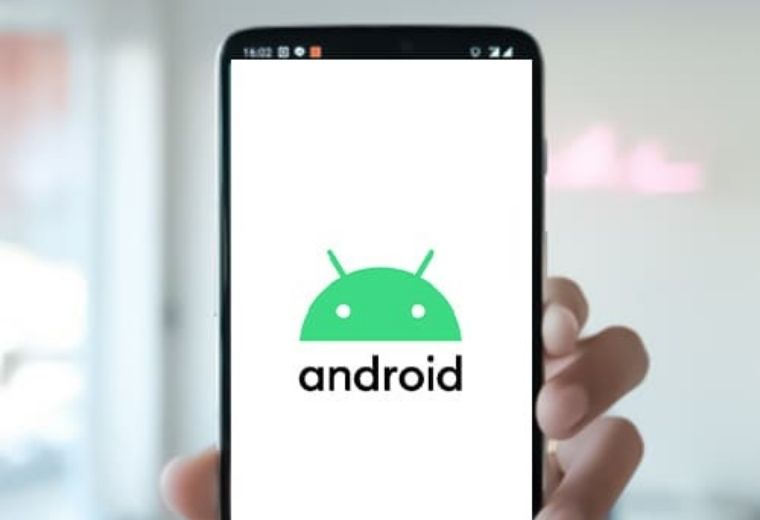 Android Device Management
Matellio offers Android MDM software development management & allows easy application and content management from a single platform & security on your Android devices & the people using the devices in the field. The android device management allows your team members to focus on the bigger picture while maintaining data integrity & security. With Android MDM solutions, manage diverse Android endpoints in an enterprise environment, including smartphones & tablets. The software allows you to manage play store & has a room for private app management .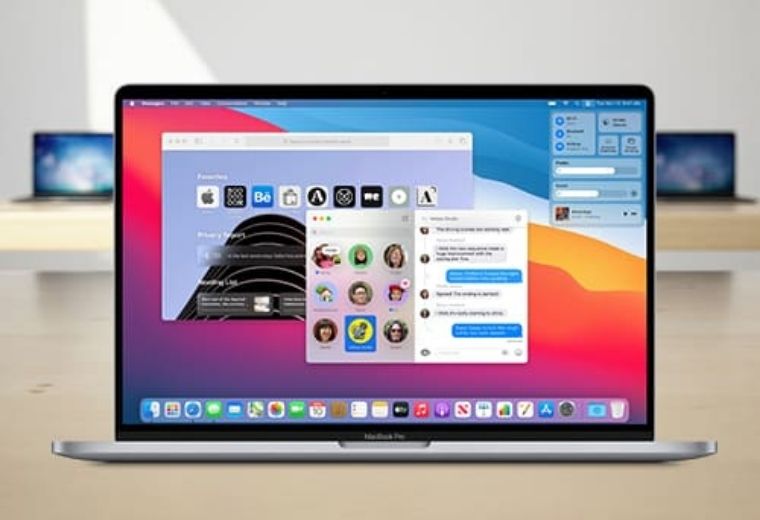 Mac Device Management
Mac device management software allows you to manage all Apple devices running on iOS, macOS easily, and tvOS. The MDM reduces the management time and brings together an array of devices running on different operating systems from a single platform. The Mac Device Management lets easy macOS usage at the workplace, better learning with mac for education, etc., with macOS specific restrictions and a wide range of security settings. Mac software offers parental controls and content filters along with apple business & school manager support.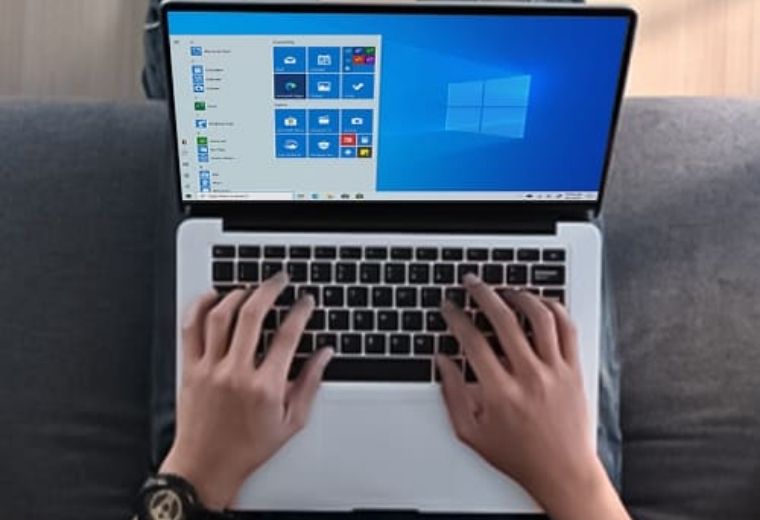 Windows Device Management
Revamp your Windows devices and make them business-ready without hampering the user experience and total security. Get all that you need to improvise, secure and monitor your Windows laptops, desktops and Surface devices with the Windows MDM software development. Empower your organisation and protect corporate data with a wide range of security features. Windown also offers you the windows autopilot program support and allows an easy toggle between single and multi-app kiosk mode.
Features you 
G
et 
in a 
Mobile Device Management Software 
Developed by 
Matellio
Matellio offers efficient Mobile Device Management solutions that will quickly help you manage smartphones, laptops, desktops, tablets, wearables, and IoT devices with ease.
Enterprise MDM Software Development Benefits
Leverage the power of Mobile Device Management solutions and enjoy the numerous benefits of MDM for your business.

Management
One-stop solution for device provisioning, monitoring, updates, retirement etc.

Reports & Alerts
Get detailed device reports and audit logs with automated alerts.

Quick Enrollment
Multiple enrolment types and cloud-based device provisioning for a quick start.

Better Visibility
Enjoy enhanced visibility into your endpoints with an intuitive dashboard.

Troubleshooting
Integrate ITSM tools to simplify ticketing and resolve device issues quickly.

Email & Exchange
Connect with your employees over work email and configure email and exchange settings.

Schedule Tasks
Free up your IT time with simplified task scheduling without scripting or coding.

Wi-Fi & Hotspot
MDM allows remote working with secure internet access.
Why Choose MDM Consultants from Matellio?
Work with the team of experienced MDM software developers from Matellio and let our developers create stunning software experiences for your business.
Skilled Professionals
Our experienced development team lets you transform your business with the best-in-class MDM solutions that will perfectly suit your business needs.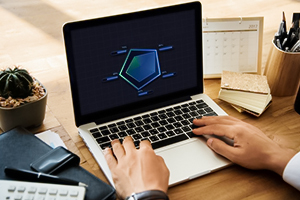 Innovative Developments
Stay ahead of the curve with our innovative and custom development solutions by our vetted team of MDM developers working dedicatedly for you.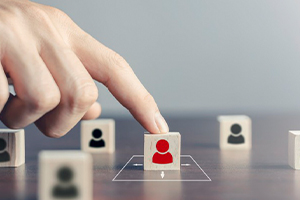 Seamless Communication
We establish regular reporting with our clients via their preferred communication channel and keep them up to date with the project progress.
A Glimpse of How Your Custom MDM Software Will Look Like
The mobile device management software will come loaded with features to help improve your business processes and operations.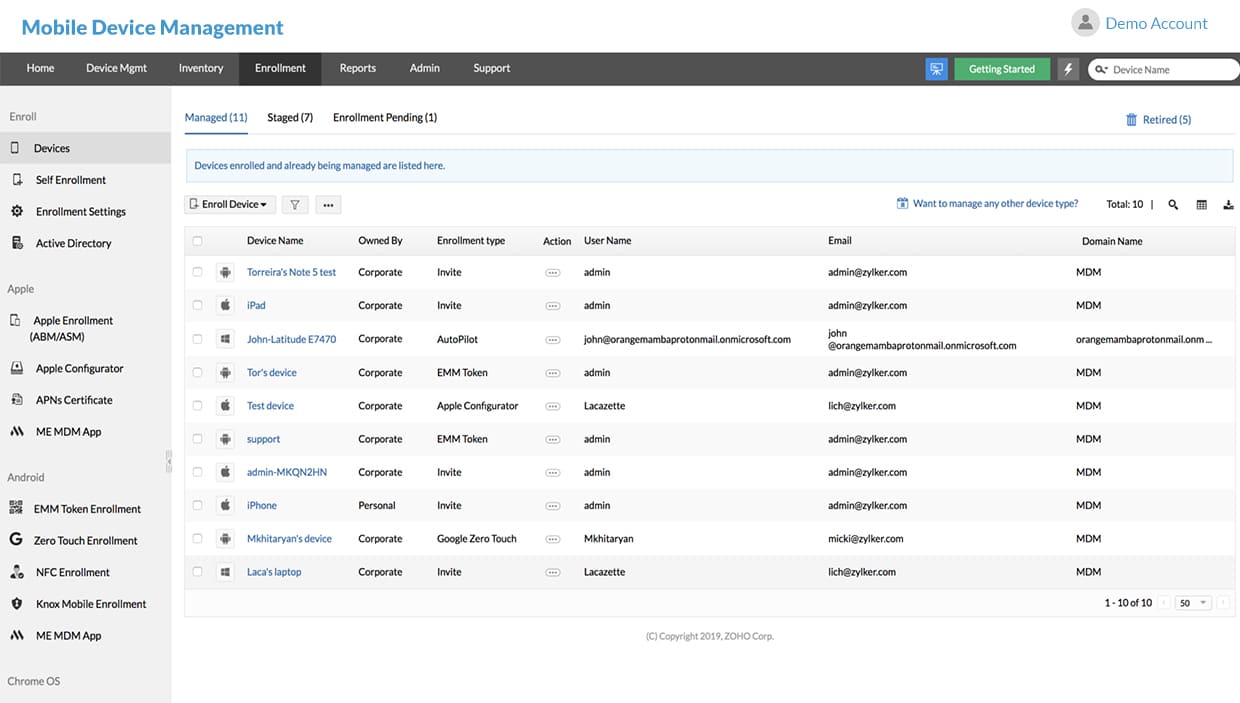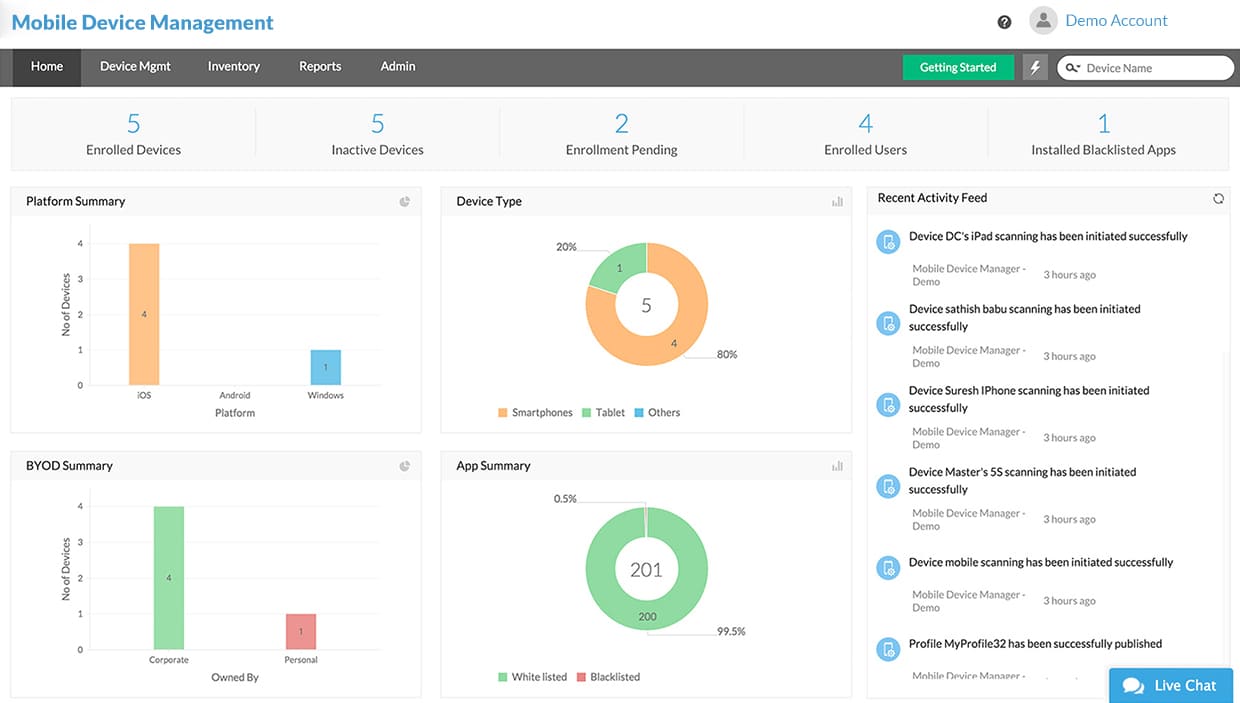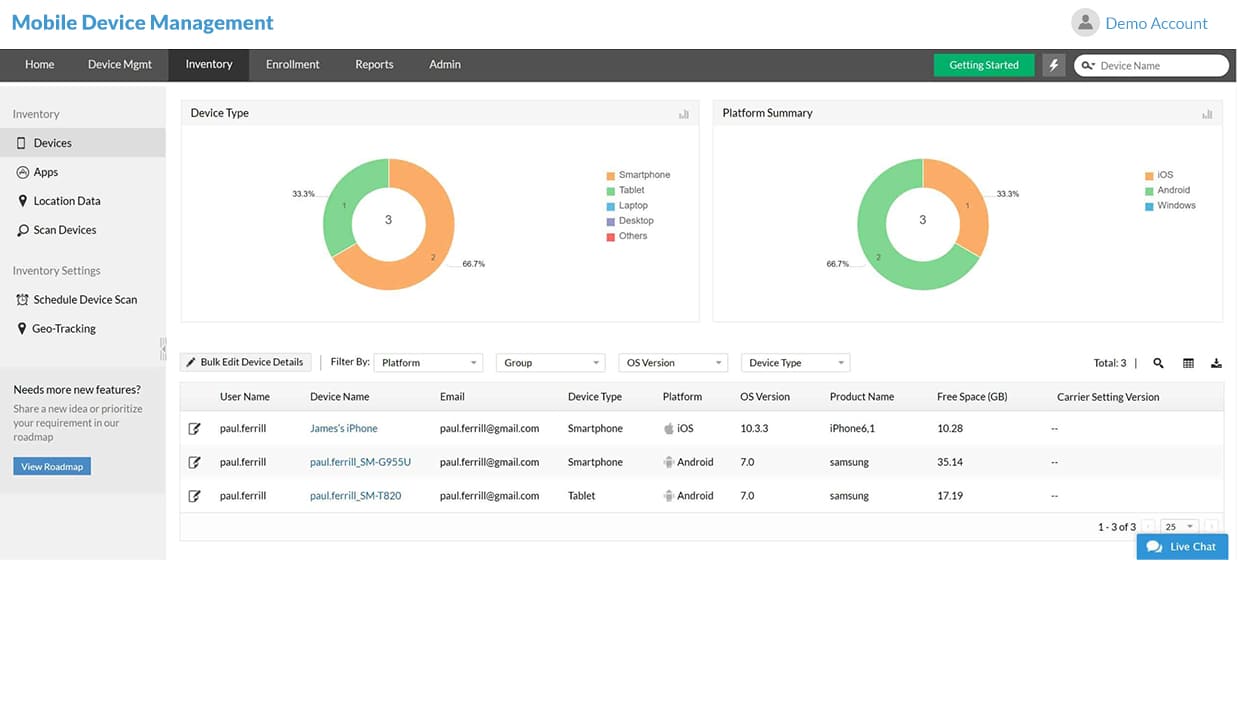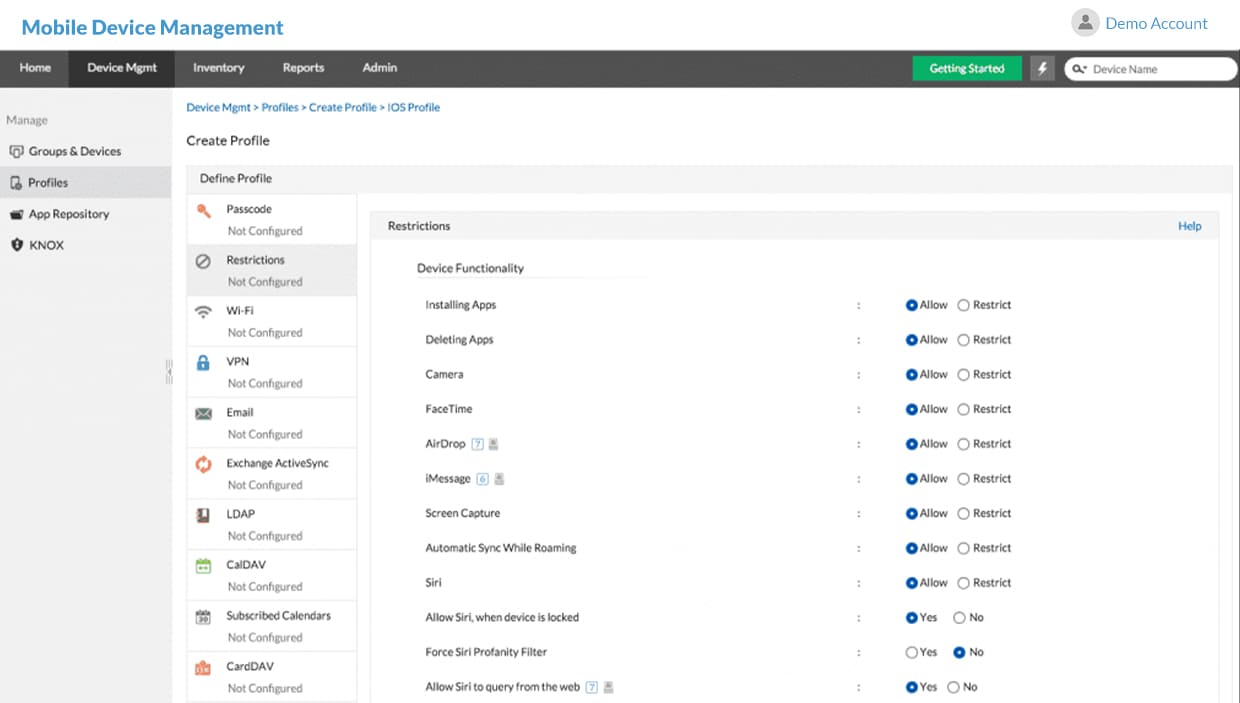 Process of Hiring MDM Developers from Matellio
We keep it simple for our clients to hire MDM developers for their next project with the most common hiring models.
Request For Quotation

Talk to Experts
Market Analysis
Feasibility Check
Cost & Time Estimation

Requirement Planning

NDA
Initial Designs
Estimated Work Hours
Sprint Planning

Development & Testing

Building the team
Documentation
Development
Testing

Support & Maintenance

Software Updation
Adding Custom Features
Post-launch Support
Backups
Client reviews
We are very proud of the service we provide and stand by every product we carry. Read our testimonials from our happy customers.
Frequently Asked Questions
Answers to the most common MDM software development questions by the experts.
1. What is mobile device management?
Mobile device management (MDM) allows IT administrators of an organisation to take control over the devices like smartphones, tablets and other endpoints while imparting them security and enforcing necessary policies. MDM aims on optimising the functionality and security of mobile devices within the organisation while also protecting the corporate network on the whole.
2. What can mobile device management software do?
Mobile device management is software that imparts security to an organisation's IT departments and implements policies that monitor and manage end-user mobile devices of a corporate network while allowing users to use their own devices without any risk and work more efficiently.
3. How does mobile device management work?
In the MDM enrolment, the device is configured to communicate with the MDM server using security precautions during the complete enrolment process. The MDM enrollment service verifies that only trusted and authorised devices can be managed by their enterprise, increasing security.
4. Why is mobile device management required?
The integration of mobile device management come with numerous benefits that your business requires. Here are some of the key benefits of mobile device management software 
MDM comes with a complete suite of management & security tools

 

MDM software can easily manage your devices like smartphones, tablets etc.

 

Having mobile device management in place keeps applications and data secure

 

MDM software solutions can make way for an easy BYOD policy
5. Why are mobile device management (MDM) solutions important?
Mobile device management software lets the businesses focus on improving their employee's productivity by allowing them to access corporate data on the go. The employees can do this via the company owned or personally-owned mobile devices with the security of MDM software. Additionally, the MDM software offers 
Ease of deployment

 

Efficient integrations

 

Management of multiple devices
6. How will MDM solutions affect my business?
MDM solutions give security and help increase the productivity of any department by eliminating the risks of suspicious activities within or from outside of the organisation. Additionally, the MDM development for any business will allow them to control the devices present in the organisation and protect their employees' devices.
7. Can MDM see browsing history?
With the proper MDM software in place, your devices are secure. It is not easy to view any activity in the organisation or its employees' activities for anyone other than the people you assign the authority to.
8. Is MDM safe?
Yes, the MDM solutions offer quite a few benefits to your business, and the solutions offer some essential security features like the ability to remotely lock devices or wipe the data from the device if it's stolen. 
9. Why should I choose MDM developers from Matellio?
It is vital to choose an experienced MDM software development company for your business as its security depends upon the MDM software. Our MDM developers understand that and offer you the solutions that will work for your business and offer you the security it needs without being heavy on your pockets.
10. How can I hire MDM developers from Matellio?
We have created a flexible engagement model for hiring developers that include,    
Dedicated Developers Model   

 
You can hire dedicated developers per your requirement and convenience and only pay a per hour charge.    
Let our experts work on project evaluation. This model is for those who are looking forward to the best.    
Time and Material Basis Model   

 
The complete application development process is our responsibility that includes choosing the correct development path.