Hire Industry's Best PrestaShop Developers
Get the most innovative and creative eCommerce solutions for your customers to increase traffic and offer you an excellent return on investment. With our skilled team and expertise of PrestaShop developers, we will craft efficient online stores for your clients. Utilising the advantages of an eCommerce platform, our team integrates multiple modules as per your business requirements to transform it into a single eCommerce solution.
What is PrestaShop development?
PrestaShop is a free, open-source eCommerce solution for online business merchants. PrestaShop is an efficient & user-friendly open-source e-commerce solution for online business merchants & partners that allows businesses to leverage the advantages of web 2.0 innovations such as potential AJAX features, design & development facilities. Built with the intelligent framework, PrestaShop can run on Apache server & IIS with PHP 5 or greater and MySQL 5. Hire PrestaShop developers from Matellio who will provide best-class, customisable eCommerce solutions.
Let's Discuss
Our PrestaShop Development services
Our top-notch PrestaShop developers focus on designing & developing eCommerce website solutions according to the client's requirements.
Why Choose Matellio for PrestaShop Development?
Our PrestaShop developers will give you complete PrestaShop eCommerce store solutions for business to help reach your customers better through various platforms and devices.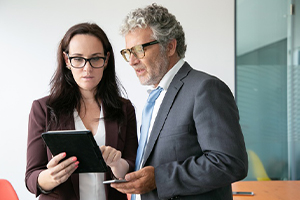 Flawless Experience
Our PrestaShop developers will help you achieve all your eCommerce store requirements and expectations through their immense experience in online store development.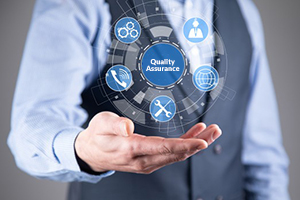 Quality Assurance
We have strict rules for hiring vetted PrestaShop developers to join our endeavour to provide top quality development code. You will find the same when you hire developers from Matellio.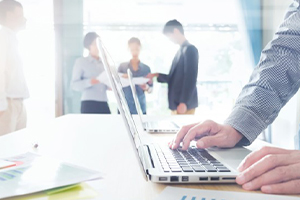 Post-delivery Maintenance
All the solutions developed by our experts come with free 30 days of maintenance and support starting from the day of deployment or integration of the development solutions for hassle-free use.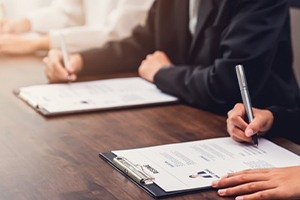 Hiring Models
We offer the most accessible & standard hiring models for our clients. If you have any suggestions, just let us know, & we will arrange the module that suits you & our developers the best.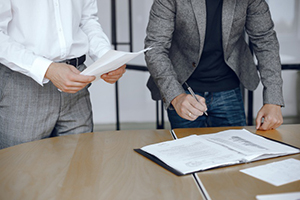 NDA
A nondisclosure agreement is the most vital part of our client contracts. We make all the necessary arrangements right at the starting of the project as soon as you opt-in for signing the NDA for your project.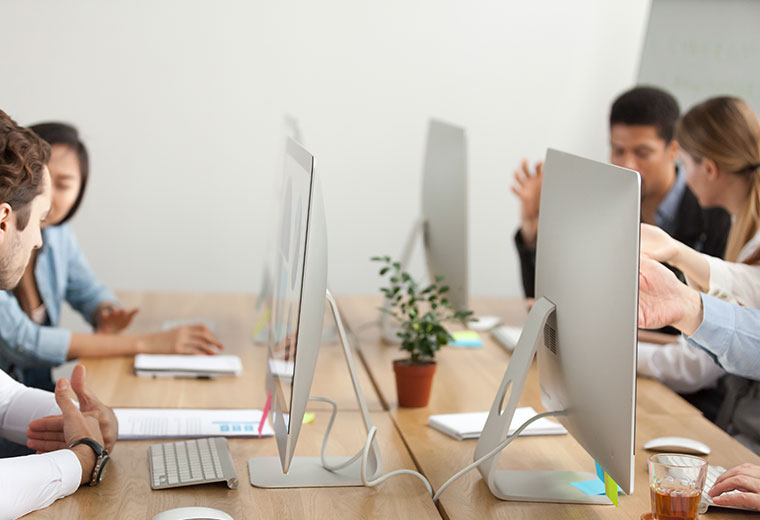 Quality Testing
Quality testing of the developments is the basis of our services. Being one of the best development services in the industry, we never roll out projects without testing services.
Process of Hiring PrestaShop Developers from Matellio
We keep it simple for our clients to hire PrestaShop developers for their next project with the most common hiring models.
Request For Quotation

Talk to Experts
Market Analysis
Feasibility Check
Cost & Time Estimation

Requirement Planning

NDA
Initial Designs
Estimated Work Hours
Sprint Planning

Development & Testing

Building the team
Documentation
Development
Testing

Support & Maintenance

Software Updation
Adding Custom Features
Post-launch Support
Backups
Client reviews
Our clients admire our development services for a variety of reasons. Explore them here!!!
Frequently Asked Questions
Get the answers to the most common questions by the expert PrestaShop developers.
1. What are Prestashop development services?
PrestaShop is an excellent platform that allows the development of a professional and efficient eCommerce store. Websites created using PrestaShop development solutions are highly productive and customer-centric. It helps in handling massive data and can also maintain high-speed processing across the eCommerce platform.
2. What are the benefits of Prestashop development?
PrestaShop is one of the most popular eCommerce development platforms. Few of its benefits include,  
Open-source ecommerce software platform 

 

Free to use and hence popular among the developers 

 

Unique customisation and can be made according to the business model 

 

Lightweight platform 

 

Faster development

Attractive user interface and excellent user experience
3. Can I hire PrestaShop developers for small scale businesses?
PrestaShop development is for all kinds of businesses. You can hire PrestaShop developers from Matellio for multiple PrestaShop development services ranging from eCommerce store development to custom development and maintenance of your online store. Our skilled developers are available for hire according to the most common pricing models.
4. Is the PrestaShop store mobile friendly?
The PrestaShop platform offers a responsive design and easy mobile view of the eCommerce store to be available for the mobile users, which is one of the significant benefits of opting for the PrestaShop development. Moreover, it is also possible to manage the entire store via mobile phone.
5. Which companies are using PrestaShop?
From services to shopping and products to the marketplaces, PrestaShop fits all types of companies. Some of the renowned companies using PrestaShop are,  
Federal Emergency Management Agency 

 

NHS Human Services, Inc. 

 

VF Corporation


Hyatt Hotels Corporation
6. How do you proceed with a PrestaShop Development Project?
Our developer's design, develop and integrate PrestaShop solutions with meticulous planning that are user-friendly and can fulfil business objectives. Our experienced PrestaShop developers are well versed with all the advanced technology to give you excellent services at a pocket-friendly cost. Additionally, our developers can also integrate multiple modules as per customer's requirements.
7. Do I have to buy modules and themes to run an internet store?
The best part about PrestaShop development is that it comes with numerous customisable default templates with a vast array of features. PrestaShop offers you all that you want to begin a thriving online marketplace, whether it is a payment gateway or advertising attributes.
8. Why should I choose Matellio for hiring PrestaShop developers?
The PrestaShop developers at Matellio have worked across various eCommerce stores for industry verticals and niches that give them the expertise of developing excellent eCommerce sites. Using PrestaShop to their full advantages, the developers will offer you a great store that will fit your business needs and will offer you all the features with additional functionalities if required.
9. What are the pricing models offered by Matellio?
We have the most common engagement models that include,    
 

Dedicated Developers Model   

 
Hire dedicated developers per your requirement and convenience and only pay a per hour charge.    
Leave the project evaluation to our expert business analysts. This works well for those looking forward to the best.    
Time and Material Basis Model   

 
The complete application development process will be our responsibility, which includes choosing the right development path. 
10. Do you sign NDAs for the projects?
Yes. At Matellio, we are concerned about the client safety and have NDAs to protect the client details and development process.