On-demand Video Streaming App Development
Take your entertainment business to the next level by offering your customers high-quality on-demand video streaming.
Talk to Consultant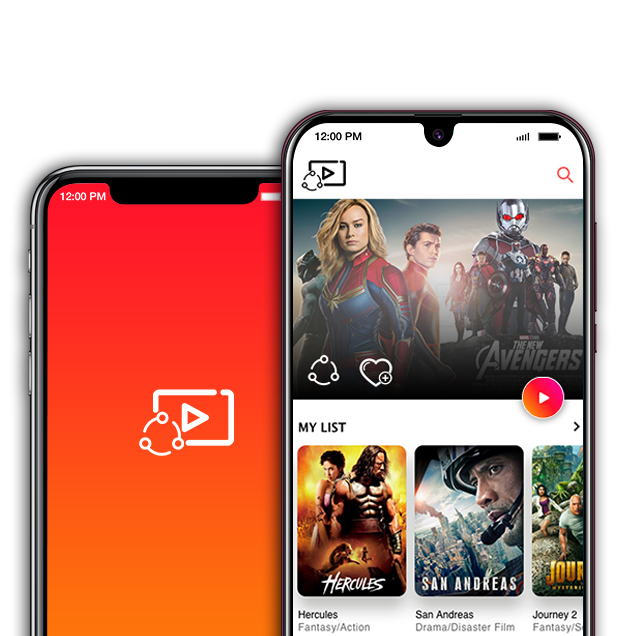 What is an On-demand Video Streaming App?
An on-demand video streaming app allows users to select and watch video content such as movies and TV shows whenever they want. That is, users can browse through the videos, search for them, add to the watchlist, and do much more using these apps. The apps enable users to view fresh video content and open new opportunities for businesses.
Let's Discuss
What Top Features to Include in a Video Streaming App?
Get your on-demand video streaming app all the features for each user category that ensure its popularity among the users
Need Custom Features?
Want to Build an On-demand Video Streaming App?
Get Connect with mobile app development experts at Matellio to give a perfect shape to your idea and explore more opportunities.
Get a Free Estimate
Types of Video Streaming Apps We Can Build For You.
Choose from an array of features from the most popular & favorite video streaming apps in the world, we can build apps like the following for you.
App Like Netflix
Choose from the features of one of the most popular video streaming app, Netflix.

App like BBC iPlayer
Get the best features of BBC iPlayer in your own custom on-demand video app.

App like Prime Video
Amazon has added great features in its video streaming app, we can add those for you.

App like Youtube
Want features on offer by the most popular video platform? We will integrate them.

App Like Disney Plus
Love an app like Disney Plus? We will take the best features and create a similar app.

App like Apple TV+
Get the perfect app clone of Apple TV Plus, we add the features you want on top.

App like Now
We can create a clone for Now if you like, customised the way you planned it to be.

App like BritBox
BritBox is a great video streaming app, if you want the features from it, you got it.
This Could Be the Best time For Getting Your Own Video Streaming App
The on-demand video streaming industry has grown rapidly in recent years, & is expected to grow further in coming years.
Get a Quote Now!
On-demand Video Streaming App for Your Business
Right from the ideation stage to the final launch, Matellio will help you in transforming your imagination into a robust & scalable application. Our team of UI/ UX engineers, developers, QA and testers, is proficient at addressing clients' business requirements with precision. Leap into the arena of internet with video streaming solutions and take your business to new heights.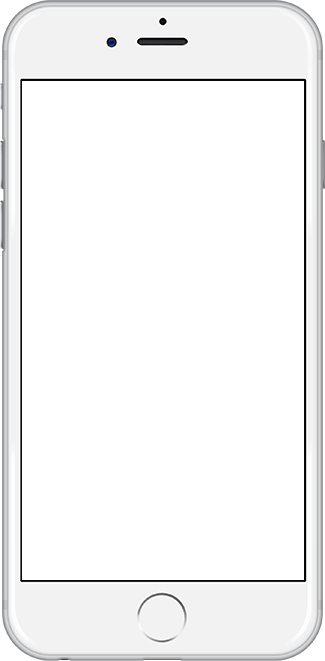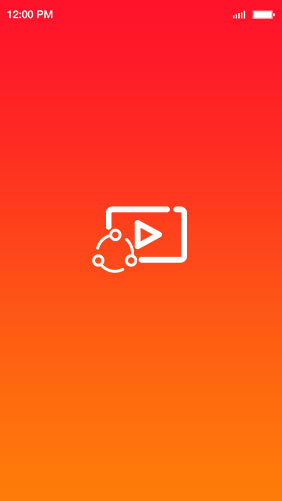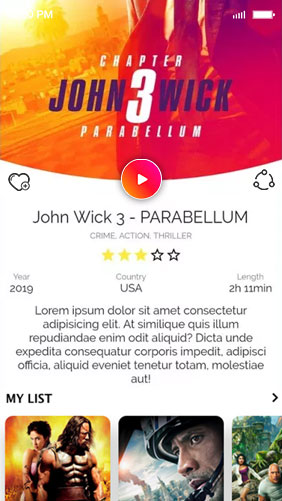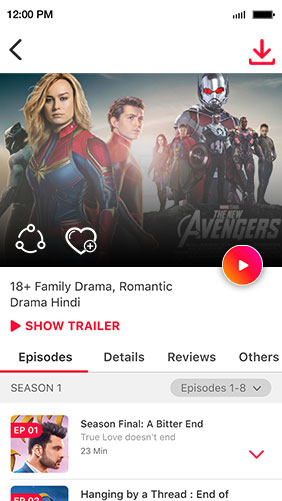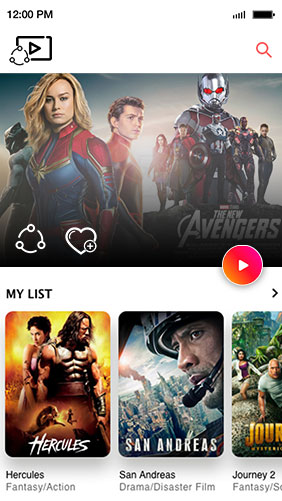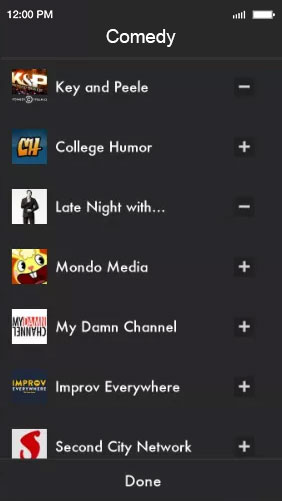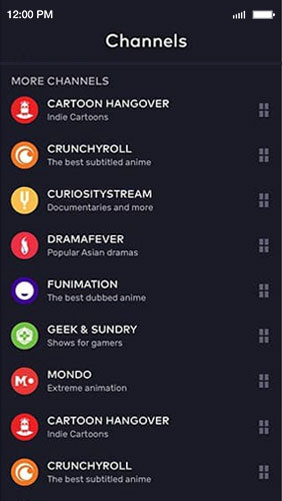 Do You Have Questions?
A list of frequently asked questions to help you understand how it works.
1. What is video streaming?
Video streaming service allows users to watch the content on offer at any given time. Unlike streaming services like TV, on your platform users will be able to stream videos they like on-demand.
2. How do you create a streaming video app?
There are various technologies and methods to create a video streaming app. The most major choice you will need to make is would it be a native or cross-platform app, as it will be affecting your budget and time to market the most.
3. How much does it cost to develop a video streaming app like Netflix?
The cost to develop an app like Netflix depends specifically on the features you want in your own video streaming app. Rest assured, we ensure you get your custom on-demand video streaming app at the lowest possible cost while it offers every feature you have planned.
4. How do you make a video streaming app like Amazon Prime Video?
There are two ways to make a video streaming app like Netflix or Amazon Prime Video, you can either choose to create two separate native apps or get one cross-platform app. We can add the features from either popular apps you like and build it into your custom video streaming app.
5. How do I start a streaming service?
The best way to start a streaming service in 2021 is to offer a unique streaming app with user-centric features. As an experienced on-demand video streaming app development company, we can tell you that most of our clients who own streaming services started this way and success came their way.
6. What would be the payment policy?
We work on various engagement models, including fixed payments, and hourly-based models. Generally, project payment would be defined in milestones. After completion of each milestone, we would share the piece of work with you to verify the same. Once it is approved from you, you will be required to complete the payment for that milestone.
7. How frequently should I update my app?
It would depend on user feedback and the new features in the plan, but generally, apps push updates at least once a month. That said, bug fixes and critical updates should be planned immediately.
8. Which mobile app development methodology do you follow?
In most cases, we follow the agile methodology. However, we are also skilled at working on waterfall methodology.
9. Will I have to test the app completely?
At Matellio, we have a team of QA and testing experts, who would help you ensure quality in the app. We put your apps to thorough testing to identify glitches. We, however, recommend checking apps once at your end from the user's perspective and provide your valuable feedback to us.
10. Do you have the copyrights for the apps mentioned above?
No, we do not own any copyright to any of the apps mentioned above. The names are used as a representation to give you an idea about what the market has on offer. We will build your app ground up, customised in the way you want it to be.