On-Demand Ticketing and Reservation App Development
Design and develop a fully customized mobile application that enables your users to make travel bookings easily
Get a Free Quote!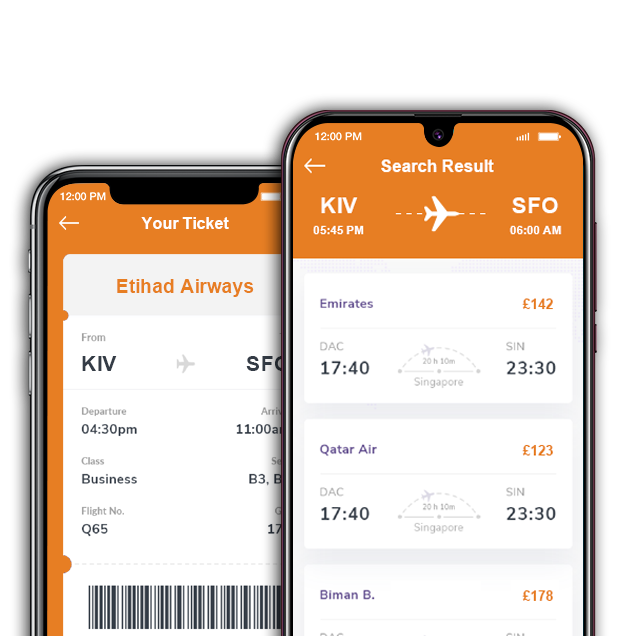 What are On-Demand Ticketing and Reservation Apps?
Ticketing and reservation apps enable users to overcome travel bookings' nuisances. With everything from booking commutes to stays, these apps offer a one-stop solution for users to conveniently find the best vacation booking deals and win them to the kitty. Not only travellers, but even businesses can register themselves on the app to reach out to more users.
Let's Discuss
Top Features for Your Ticket and Reservation App Development
Choose from a wide range of competitive features to make your ticket and reservation app development a hit in the market.
Need Custom Features?
Want to Develop a Ticketing and Reservation App?
All travel books sorted for the users at a single place.
Get a Free Estimate
Develop On-demand Ticketing and Reservation Solution
Got an idea to build a ticketing and reservation app? Contact experts at Matellio today. Along with experience in building similar apps, our team is an expert at building mobile apps using advanced tools and technology. Give your idea a perfect shape with a team that's well-versed at it.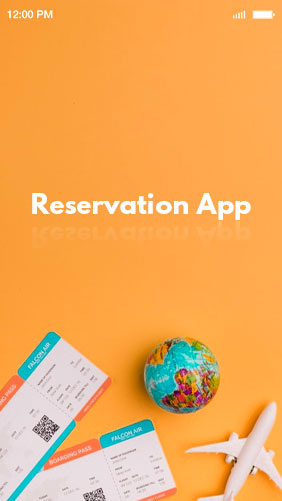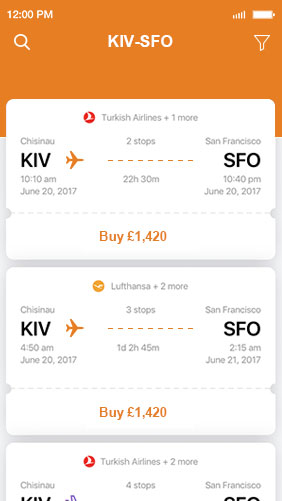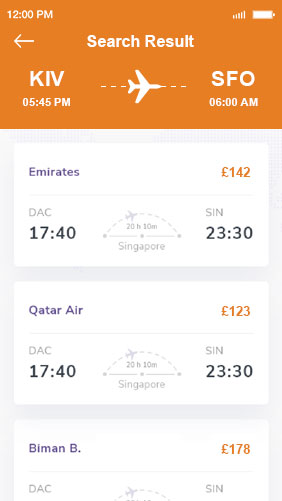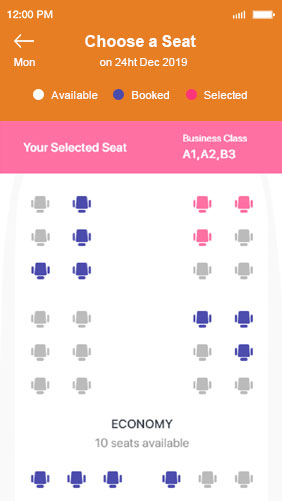 Do You Have Questions?
A list of frequently asked questions to help you understand how it works.
1. What is a reservation app?
A reservation app is a robust mobility solution that enables users to reserve seats for their favorite events and hotels online. With ticketing and reservation app development, businesses can easily offer remote booking functionality to their users while enhancing their experience and building credibility for their brand.
2. How do I create a ticket app?
To create an online ticket app, you need to first evaluate your idea with experts and then need to select a suitable target market and target audience. After that, you can follow the steps mentioned below: 
Hire a dedicated app development company

 

Look for next-gen and reliable technologies 

 

Select advanced features and designs for your app

Create an MVP before development

Choose your team and start the app development

Test your app using an automated/manual approach

Deploy on various online platforms
3. How much does it cost to make a reservation app?
The cost to develop a ticketing and reservation app varies according to multiple aspects which include the features, their complexity, tools and technologies used, etc. For free estimation of your app idea, contact our business analysts here.
4. How do booking apps make money?
There are multiple revenue models through which you can easily generate money for your ticket and reservation app. For instance, you can run third-party ads on your platform, or you can charge a nominal fee from the companies listed on your app. Besides that, offering a subscription-based model to your users is also one of the effective ways to earn revenues for your reservation app.
5. What are the technical requirements for online booking systems?
A basic and effective online reservation solution requires the following technical aspects: 
Cloud-based data storage

 

Online payment module

 

Real-time booking APIs

 

Customer support module

 

Third-party integrations like email marketing

AI-based chatbot
6. How do the reservation apps work?
Users have to create their profile on the app using a unique email or contact number. After that, they can explore all the hotels/restaurants,/events listed on the app, and can book their tickets online. Then they need to pay the fees for the tickets using any suitable payment channel, after which the admin sends them the confirmation message.
7. What services do you offer for my ticket and reservation app?
We offer a wide range of professional services to ensure success for your app, such as: 
Idea validation

 

MVP creation

 

UI/UX

 

Technical support

 

Data migration

App development

Quality assurance

Platform migration

Features addition

Technology update
8. Do you offer app submission services?
Yes, we do offer app submission services to help you deploy your reservation app on various platforms including the Play Store/App Store. However, that service might impact your final cost and time estimates. Therefore, it is always a wise decision to initially list out all such requirements and discuss them with the experts to receive an exact quote for your app.
9. Can you build an app for iOS and Android?
Yes. You can go for building cross-platform mobile apps. These apps work flawlessly across all the platforms.
10. Are you a copyright owner of the apps mentioned above?
No, we do not own any of the apps mentioned above. However, we have expertise in developing and delivering similar reservation apps with your choice of features and designs at your budget. You can anytime visit us or can fill our form to know more about our ticket and reservation app development.