Hire Industry's Best Spring Developers
Hire spring developers with extensive experience in building enterprise applications while working in agile environments. Matellio offers flexible hiring models, which allows you to hire developers who will work as a part of your extended team. Our spring developers have years of experience in developing Spring-based applications. Get in touch over a 30-minute free consultation call with our developers to get answers to all your queries.
What is Spring development?
Spring is a popular Java-based system that is used to build web and undertaking applications. Hire Spring Boot Developers for multiple structures, which revolves around a single territory. Spring system gives a wide variety of highlights to cater to the cutting-edge business needs. The framework stands out when combined with JavaScript on the front-end with the help of full-stack developers that will leverage the full benefits of Spring while developing complete solutions.
Let's Discuss
Our Spring Development services
With the professional Spring Development Company, get exceptional Spring applications that will suit your business models.
Why Choose Matellio for Spring Development?
Our Spring developers will give you full stack Spring development for business to help reach your customers better.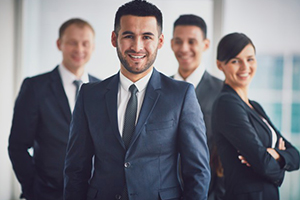 Experienced Team
Our skilled and experienced team of Spring developers build excellent applications that will add value to your business and improve customer engagement.
Agile Technologies
Our team of expert Spring developers stick to strict agile methods and work with a holistic approach to offer you solutions to all the business-specific needs.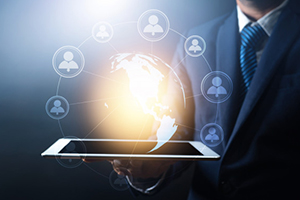 Regular Communication
Our developers work according to your suggestions and keep you in the loop throughout the development process via your chosen communications channels.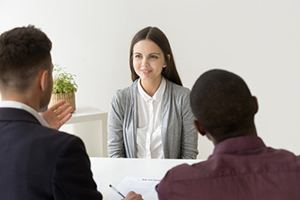 Flexible Hiring
We have the most common pricing models allowing you to Hire Spring developers according to your needs. Got custom requirements? Let us know.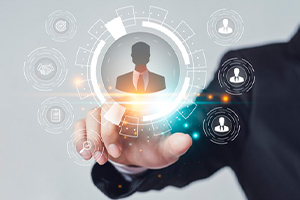 Client-Centric
Client satisfaction is our priority, and our development team ensures that the complete process is done while keeping the client business requirements in mind.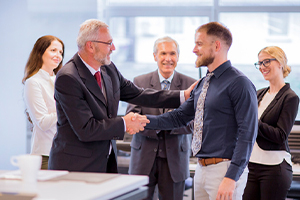 100% Transparency
We understand that transparency is an essential aspect of working in a cohesive environment, and thus, we make sure that all our clients know about the development.
Process of Hiring Spring Developers from Matellio
We keep it simple for our clients to hire Spring developers for their next project with the most common hiring models.
Request For Quotation

Talk to Experts
Market Analysis
Feasibility Check
Cost & Time Estimation

Requirement Planning

NDA
Initial Designs
Estimated Work Hours
Sprint Planning

Development & Testing

Building the team
Documentation
Development
Testing

Support & Maintenance

Software Updation
Adding Custom Features
Post-launch Support
Backups
Client reviews
Our clients admire our development services for a variety of reasons. Explore them here!!!
Frequently Asked Questions
Get the answers to the most common questions by the expert Spring developers.
1. What is a Spring framework?
Spring Framework is an open-source application framework based on the Java platform. The core features of the Spring framework can be applied and used by any Java application for developing excellent Java-based web applications.
2. What is the Spring development framework used for?
The Spring Framework offers a complete programming model for modern Java-based enterprise applications on any deployment platform. Any Java application can use the core features of the Spring framework. However, there are also some extensions for building web applications on top of the Java Enterprise Edition platform.
3. What is the Spring Boot?
Spring Boot is a micro-framework designed to simplify the Spring app development. Spring Boot is a pre-configured set of technologies to reduce boilerplate configuration and offer the fastest and shortest way to design, develop, and deploy a Spring app.
4. What are the advantages of Spring development?
Spring development comes with numerous advantages that include:
Solving challenges of Enterprise application development 

 

Supporting enterprise application development through POJOs 

 

Easy integration 

 

Effective application Testing 

 

Spring Transaction Management
5. What are the roles of Spring developers?
The roles of Spring developers will vary from company to company and according to project. However, the primary duties include:
Designing and integration of Java apps 

 

Creation and maintenance of reusable and reliable Java code 

 

Ensuring quality and responsiveness of Java applications 

 

Testing and identifying bugs while fixing the same
6. How can I hire professional Spring developers?
If you want to hire professional Spring developers, then Matellio is your perfect choice. You can hire a team of developers from the most trusted Spring development company in the industry at a cost-effective price with accessible hiring models. Our professional Spring developers will help you with all your queries and deliver you the best web applications for your enterprise.
7. How what are Matellio's hiring models?
We have flexible engagement models for hiring developers that include,       
Dedicated Developers Model      

 
You can hire dedicated developers per your requirement and convenience and only pay a per hour charge.       
Leave the hassle of project evaluation to our expert analysts; this model is for those who are looking forward to the best.       
Time and Material Basis Model      

 
The complete application development process will be our responsibility, which includes choosing the right development path.
8. Will I stay up to date with my project's progress?
Our developers ensure that the clients stay in the loop of the development process throughout the development cycle. Our clients get weekly, biweekly and monthly updates on the project via their preferred communication channel.
9. How you maintain security across development?
We are very particular about the safety of our client's details and their developments. Thus, we sign the NDAs in the initial stages of the project to maintain the safety of the development processes and the client's detailed information.
10. How can I get in touch with Matellio?
Getting in touch with us is simple! All you have to do is book a 30-minute free consultation call according to your time, and our developers will answer all your development related queries. You can also provide us with your details, and we will get back to you at the earliest.