On-demand Courier Delivery App Development
Manage your diversely spread business easily using the power of the internet and mobile solutions with a bespoke mobile app for your brand
Talk to Consultant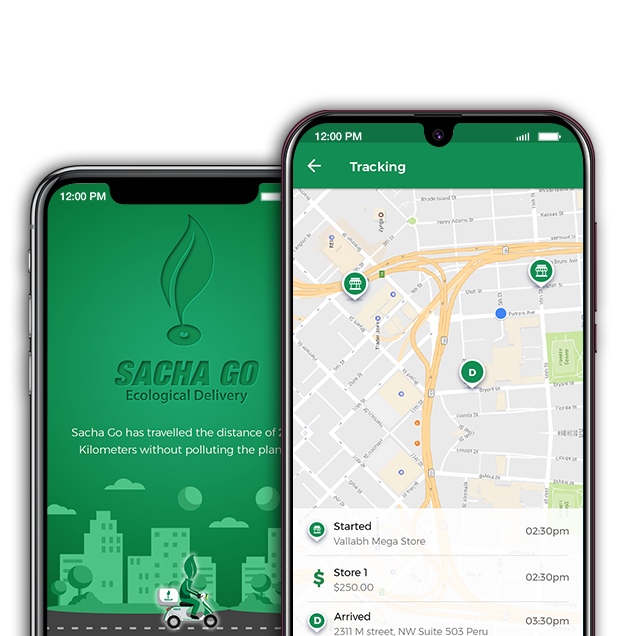 What is On-demand Courier Delivery App Solution?
On-demand courier delivery apps automate the processes for courier businesses. They enable users to order doorstep courier pickup and tracking them until delivery. Besides, the apps also allow courier services to offer customised solutions to the businesses, attract them using lucrative offers and promotions.
Let's Discuss
What Features Make Up a Robust Courier App?
Overcome all hassles in the courier delivery service by bringing your services online using mobile apps.
How Much Does This App Cost?
Want to Build an On-demand Courier Delivery App
Empower your business with customised on-demand courier delivery solutions. Reach out to our team and leverage the cost-effective app development services
Get a Free Estimate
On-demand Mobile App Solution for Your Courier Services
Looking for a technology partner to build your on-demand app? Contact Matellio experts today. Solutions designed by Matellio are power-packed with unique features and integrations to deliver dynamic functionality and efficiency. Additionally, we use advanced technologies to suit market needs and provide our clients with well-rounded development experience.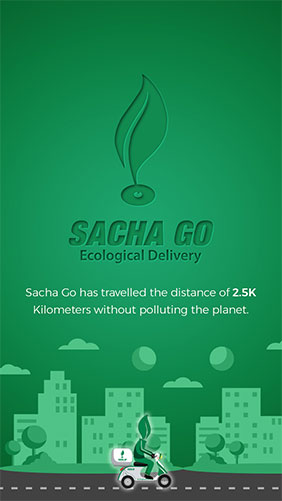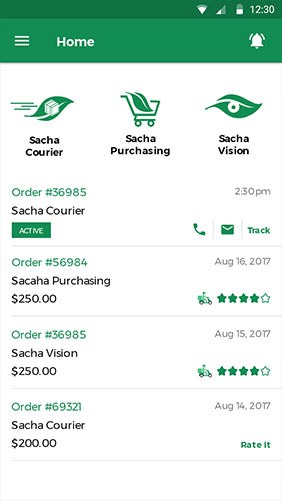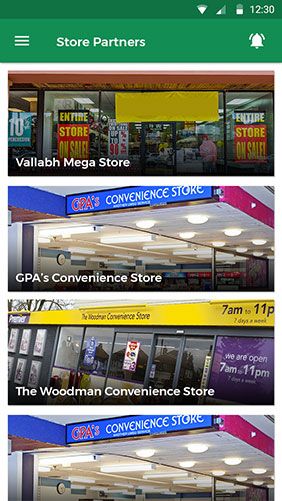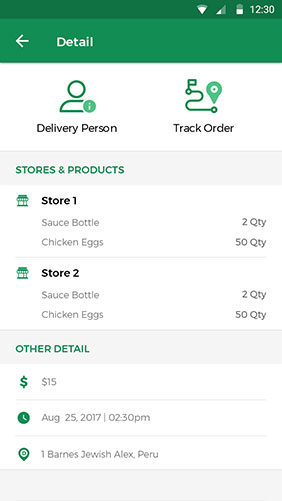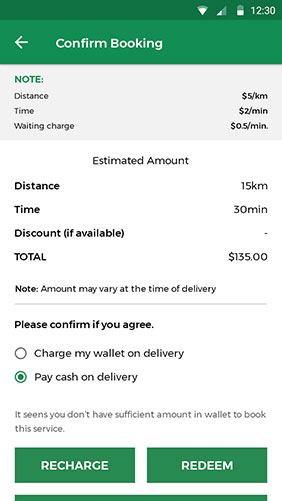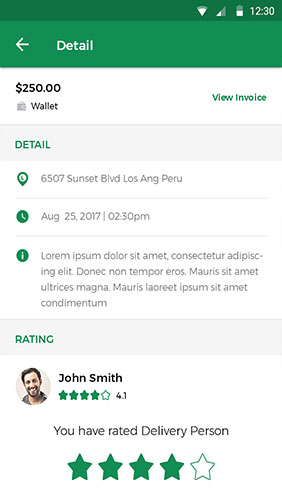 Do You Have Questions?
A list of frequently asked questions to help you understand how it works.
1. I don't have any technical acumen but would want to build an app for my business. Can you help me?
Yes. At Matellio, we have helped multiple clients transform their idea into a great app. From the initial stage of ideation to deployment and support, we have got you covered.
2. I have a plan to build a courier services aggregator app where people can come to register their businesses and customers can book their offerings. Will you be able to help me?
We are more than excited to help you with this. Let's assist you in bringing this fantastic idea into life with our team of business analysts, engineers, and QA experts.
3. How do you ensure the app quality?
App quality is vital to each one of us. Until they deliver a seamless experience across every platform, device, regardless of the audience, they are not up to mark. Understanding this, we have a team of QA experts who check each app thoroughly before we finally launch it to represent you on the digital medium.
4. Should I develop the app in iOS or Android?
With over 1.6 billion people using smartphones, the mobile app market is as exciting as ever. Android, as well as iOS, dominate the smartphone operating systems realm. To figure out what platform suits your idea the best, you need to identify the users you would like to target. Analyse your market to know the user share of each platform and then based on the numbers make an informed decision about iOS app development or Android app development.
In case your market share includes both the platforms, you can go for cross-platform app development as well.
5. How can I bring users to my app?
That's simplest: Market your app.
For all the marketing expertise, get in touch with our ASO and SEO experts.