Convert Your On-Demand Real Estate App Idea Into Profitable Business
Build cutting-edge real estate apps for your business and venture into a profitable arena.
Talk to Consultant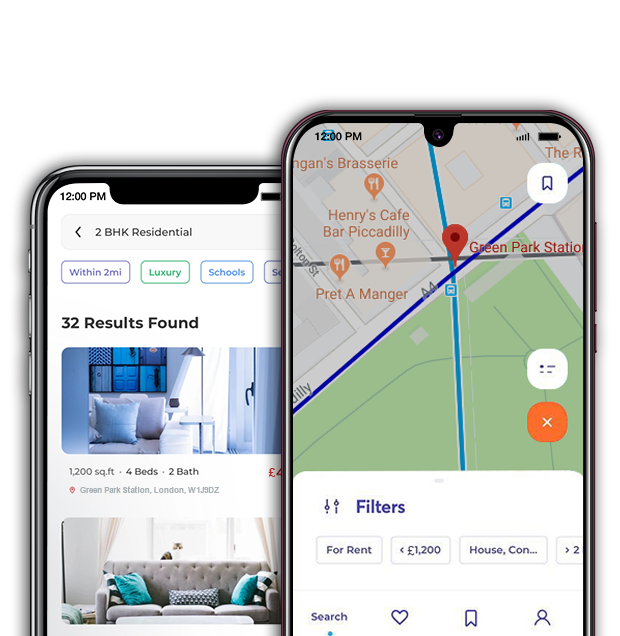 What are Real Estate Apps?
Real estate apps offer users a platform to explore and buy properties across their desired locations. They help buyers with more insights and the best possible information about the properties. At the same time, these apps allow real estate businesses to soar their popularity by encompassing more customers. Being a realtor, you can also immensely benefit from these apps, which provide striking returns rapidly.
Let's Discuss
Key Features to Consider While Developing Real Estate App
Robust, feature-packed real estate solutions for your business to help you deliver your customers with exceptional service.
Need Custom Features
Want to Build Your Own Real Estate App?
Give your real estate app a competitive edge by offering a new way to connect with property buyers.
Get a Free Estimate
Types of Real Estate Apps We Can Build For You
Choose from the features and get inspired by the most popular real estate apps in the UK.

Application like Rightmove
Get an app like Rightmove, one of the most popular and one of the most promising real estate apps in the UK.

Application like OnTheMarket
Leverage the best in real-estate app development by getting an app like OnTheMatket with all features.

Application like Zoopla
We can create a Zoopla app clone for you, customised with the popular app features you want with it.

Application like Nestoria
Nestoria has great features on offer; we will implement the same if you want an app similar to Nestoria.

Application like AroundMe
Want an app like AroundMe? We will take the best features from it and develop a similar app for you.

Application like Hoffr
Get the perfect Hoffr app clone; we add the features you want from it to your custom Hoffr like app.

Application like PlaceBuzz
PlaceBuzz has made real estate apps more popular than ever; we will make an app for you with more features.

Application like UK Mortgages
We can create an app like UK Mortgages for you, with all the features you want from it, along with more.
Looking for Real Estate App Development Company?
At Matellio, we offer exceptional mobile app development services for real estate businesses across the UK that help brands expand their customer base and boost revenue.
Request a FREE Quote
On-demand Mobile App Solution for Your Real Estate Business
Leap into the internet arena and digitally transform your real estate business. With experience in developing a real estate app, Matellio can help you smoothly bring your app idea to reality. From the initial stage of ideation and requirement gathering to deployment and constant support, our team has got each stage of development handles under a single roof for you.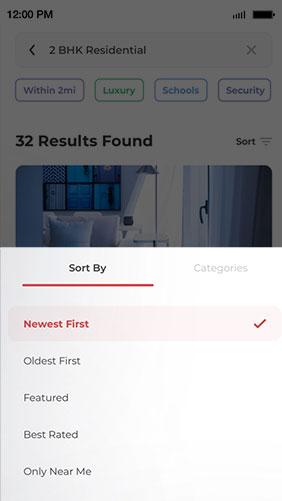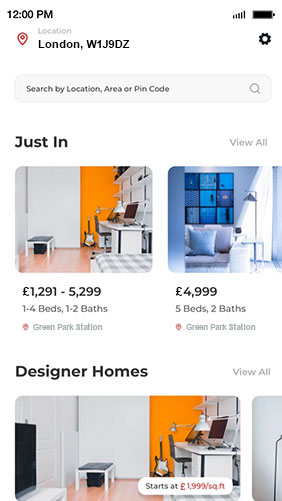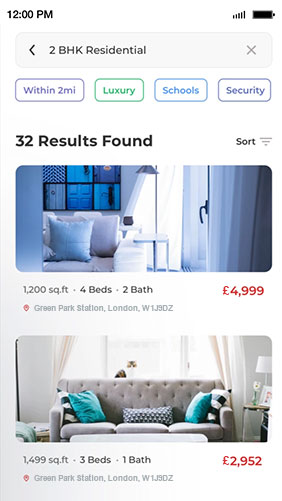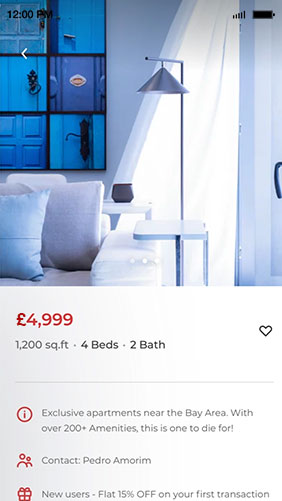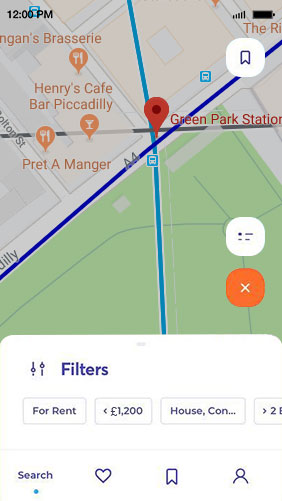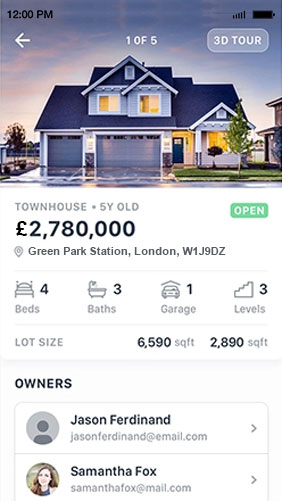 Do You Have Questions?
Everything you need to know about real estate app development.
1. How long does it take to start with real estate app development?
Once you discuss your requirements with us, we can start with the process starting with business analysis followed by development and rigorous testing.
2. Do you have experience in real estate app development?
Matellio's mobile app development team has years of experience in developing apps for various businesses of diverse verticals. You can interact with our experts and be assured that the best developers are working on your app.
3. How do you create a real estate app?
We develop a real estate app through native technologies like Swift, Kotlin, or cross-platform technologies like Flutter and React Native. We first clarify the requirements and then move on to building the app, finally testing it and deploying it you want us to.
4. How much time does it take to make a real estate app?
Developing a real estate app will take a minimum of at least 2months, which can even extend to up to a year if you want a complex app with next-gen technologies like AR/VR. We will give you a set timeline once we go through your requirements and build a quote for the same.
5. How do real estate apps make money?
Real-estate apps can make money through brokerage, paid advertisements, and prioritised listings. Once you are ready with the initial idea, our analysts and consultants will guide you on the best way to make money from a real estate app.
6. What is a CRM for Realtors?
A CRM for Realtors allows them to manage their clients and listed properties better. If you don't have one already, we can build one for you, which can be managed through the admin login in the app itself.
7. How will you do market research for my app?
We have dedicated business analysts who perform an in-depth analysis of your idea, market opportunities, and a lot more. The team will analyse the market requirements and provide you with inputs that will help you make correct decisions before finalising your needs.
8. How much does it cost to make a real estate app?
The cost to develop an on-demand real estate app depends on various factors, including features, technologies, etc. Talk to our experts to know how much will your on-demand real estate app cost.
9. Do you offer post-launch maintenance and support?
Matellio provides a one-month free post-launch support and maintenance. Clients can purchase flexible support and maintenance packages once the free support ends.
10. Do you have the copyrights for the apps mentioned above?
No, we do not own any copyright to any of the apps mentioned above. The names are used as a representation to give you an idea about what the market has on offer. We will build your app ground up, customised in the way you want it to be.