RMM Software Made for Powerful Businesses
Transform your business' IT management with robust yet simple Remote Monitoring & Management designed for IT professionals to help them deliver centralised IT services across the organisation. Talk to our experts for custom RMM software development that works for your business.
Get Started
What is Remote Monitoring & Management?
RMM is the remote monitoring and management tool which helps MSPs to monitor clients' endpoints, networks and computers in an organisation remotely. The RMM IT software is deployed through a small software footprint installed on client systems, workstations, servers, mobile devices etc. Matellio's RMM software development services offer everything you need for endpoint management. We bring together an exceptional IT monitoring and management toolset with best-in-class integrations into a platform that ensures efficient IT services.
What Benefits Does RMM Software Solutions Offer to Enterprises?
Remote Monitoring & Management Software Development offers you multiple benefits for a better business and productivity.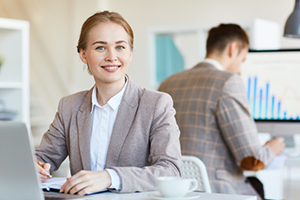 Experts At Your Disposal
RMM software development allows you to get the best IT experts who will help resolve issues and provide deep insights on minor details with a proactive approach.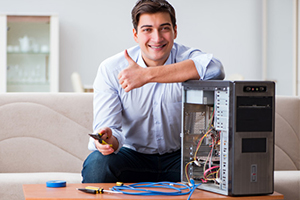 Better IT Maintenance
The RMM technology comes with a higher advantage over other software by providing easy maintenance without taking control of the PC even remotely.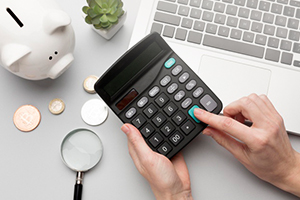 Cost-effective
The custom RMM software development proves to be a highly cost-effective solutions for resolving issues and is an ideal option for your business.
Key Features of RMM Software Solutions
The powerful RMM solutions come with stellar features that help your organisation's IT department easily manage the work remotely.
Why Choose
Matellio
for RMM Software Services
Our experts at Matellio understand your IT concerns and provide more than just solutions.
Process of Hiring RMM Software Developers from Matellio
We keep it simple for our clients to hire RMM Software developers for their next project with the most common hiring models.
Request For Quotation

Talk to Experts
Market Analysis
Feasibility Check
Cost & Time Estimation

Requirement Planning

NDA
Initial Designs
Estimated Work Hours
Sprint Planning

Development & Testing

Building the team
Documentation
Development
Testing

Support & Maintenance

Software Updation
Adding Custom Features
Post-launch Support
Backups
Client reviews
We are very proud of the service we provide and stand by every product we carry. Read our testimonials from our happy customers.
Frequently Asked Questions
Answers to the most common RMM software development questions by the experts.
1. What are RMM Software Solutions used for?
Remote monitoring and management (RMM) software solutions are mainly used for network management and asset monitoring for IT systems. These powerful software and solutions focus on providing visibility over connected endpoints, actions taken, and network performance to enhance the IT productivity through proper monitoring across the organisation.
2. How will RMM solutions affect my business?
RMM software increases your business productivity and increases visibility by monitoring all the devices in your organisation and the applications over used over the network. When an RMM software comes across any issues the software will alert the MSP who will then investigate and fix the issues before it your work processes.
3. Can I use RMM software for my mid-scale or small business?
Yes. The RMM software will help your business grow with its robust features like bug fixing, visibility, remote management, device monitoring etc. Having a custom RMM software in place will not only increase the productivity of your business but will also make sure that your devices are running optimally.
4. Which is the best Remote Monitoring & Management Software?
There are a lot of RMM software available based on various business needs but it would be wise to consult a software expert before opting for a RMM solution. An expert professional will understand your business and come up with the RMM software that will suit your requirements.
5. What are the benefits if using RMM solutions?
There are multiple benefits of using the RMM solutions, but a few key features are listed below, 
Minimizes downtime

 

Increases security

 

Reduces total cost of ownership in IT

Enhances business productivity

Helps in easy maintenance
6. How is RMM different from MSP (Managed Service Provider)?
In simpler terms, RMM is the actual work that any MSP do for their client's, which means, the MSP provides Remote Monitoring & Management services to their clients. The RMM services are provided with help of RMM tools and the RMM tools are the backbone of all MSP services.
7. Why should I choose RMM developers from Matellio?
It is vital to choose a RMM software development company who would understand and provide optional solutions for your business as its security depends upon the RMM software. The RMM developers at Matellio understand that and will come up with the solutions that will work for your business and offer you the security it needs without being heavy on your pockets.
8. How can I hire RMM developers from Matellio?
We have created a flexible engagement model for hiring developers that include,
Dedicated Developers Model   

 
You can hire dedicated developers per your requirement and convenience and only pay a per hour charge.    
Let our experts work on project evaluation. This model is for those who are looking forward to the best.    
Time and Material Basis Model   

 
The complete software development process is our responsibility that includes choosing the correct development path.
9. How can I track the progress of my project?
Our development team will keep you up to date through the weekly and monthly updates on the project, and you can choose your preferred communication channel, and we will be happy to communicate via the same.
10. How can I get in touch with developers at Matellio?
To get in touch with the team of developers, you need to provide us with your details, and we will get back to you. You can also book a 30-minute consultation call with our experts.