Hire Industry's Best OpenCart Developers
Hire expert OpenCart developers from Matellio with expert knowledge of custom OpenCart module development for all kinds of eCommerce projects. Hire our dedicated OpenCart developers on an hourly or a full-time basis from our flexible hiring models adept at building robust, customised and feature-rich online stores. Talk to us over a free 30-minute consultation call and get answers to all your queries.
What is OpenCart development?
OpenCart is a free, open-source eCommerce platform for online businesses that provides a reliable platform to build a successful online store. With the help of multiple OpenCart tools, you take your online store to heights and allow the eCommerce store to reach its full potential. Our expert, the OpenCart development team, is well experienced across various industry verticals who know how to deal with OpenCart technology to help our clients. Trust Matellio to create a compelling and easy to use online portal that will help you stay ahead of the curve.
Let's Discuss
Our OpenCart Development services
Our OpenCart developers have designed and developed user-friendly online marketplace solutions for all types and size of businesses, and these developers can do the same for you.
Why Choose Matellio for OpenCart Development?
Choose professional OpenCart developers from Matellio and get a skilled development team specialising in various industry verticals catering to start-ups and small businesses.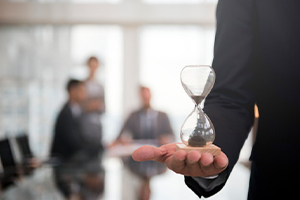 Timely Deliveries
With the industry's best OpenCart developers at your disposal, Matellio ensures you that your project will be delivered within the stipulated time frame with complete quality checks and seamless performances.
Communication & Reporting
Our OpenCart development team adapts to the agile methods that help us establish transparent and seamless communication with our clients through their preferred communication channel.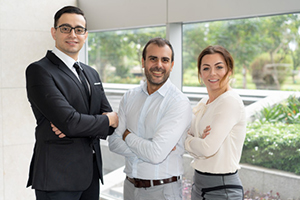 Expert Support
Enjoy an all-round OpenCart development support & maintenance and the flawless use of solutions with our developers who will solve your issues with an appropriate team of OpenCart experts.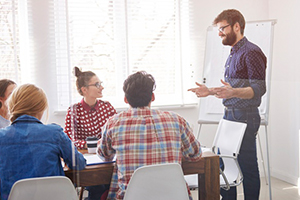 Complete Transparency
Our OpenCart development team works with complete transparency and keeps you up to date with all information and the progress of your project. We also love getting your suggestions for your projects.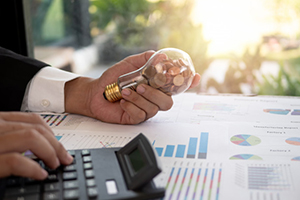 Cost-Effectiveness
Get the best-in-class solutions at the most competitive prices through one of the OpenCart development team. Save development cost and take your business towards profits.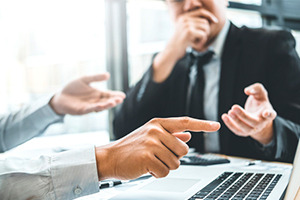 Easy Consultation
Have questions about OpenCart development? Get in touch with experts over a free 30-minute consultation call that will answer all your OpenCart development queries and provide you solutions.
Process of Hiring OpenCart Developers from Matellio
We keep it simple for our clients to hire OpenCart developers for their next project with the most common hiring models.
Request For Quotation

Talk to Experts
Market Analysis
Feasibility Check
Cost & Time Estimation

Requirement Planning

NDA
Initial Designs
Estimated Work Hours
Sprint Planning

Development & Testing

Building the team
Documentation
Development
Testing

Support & Maintenance

Software Updation
Adding Custom Features
Post-launch Support
Backups
Client reviews
Our clients admire our development services for a variety of reasons. Explore them here!!!
Frequently Asked Questions
Get the answers to the most common questions by the expert OpenCart developers.
1. What is OpenCart development?
Built using PHP programming language and MySQL database, OpenCart is an online store management system with numerous shopping store functionalities already integrated into the program. OpenCart allows you to download, install and customise OpenCart modules to suit them according to your business purpose.
2. Why do I need OpenCart development services?
There are multiple advantages of hiring skilled OpenCart development services and hiring a professional development company that includes,   
You will work with professional developers for your business solutions  

 

You can have complete control over the development processes of every project 

 

With professional developers, you can enjoy the quality assurance and will have a lower risk  

 

The development company will complete your project without any hidden costs under cost-effective options
3. What are the benefits of OpenCart development services?
There are numerous benefits of OpenCart development that you can leverage for your business which include,  
It is easy to set up 

 

Requires no technical expertise  

 

It gives you complete control over the store 

 

It saves time & money by offering you a language with a built-in feature; hence, it is easy and faster to develop.
4. How will OpenCart eCommerce development affect my business?
OpenCart development solutions can help you with all the vital tasks of an eCommerce store to focus on other aspects of your business. OpenCart development solutions add value to your business by,  
Offering you an Ease of operating 

 

OpenCart allows you to sell as many products as you can without any restrictions on the quantity.

Allows you to maintain multiple stores from a single platform with multi-store functionality

Let's you integrate various payment gateways where you can accept hassle-free payments from the customers.
5. Is OpenCart development start-up friendly?
Yes. If you are new to the eCommerce world and are starting your online business, then OpenCart is an excellent solution as it comes with all the essential functions that you will need to run your online store efficiently. Moreover, with an option to customise under a strong PHP language, you can connect seamlessly with your customers while providing them with an easy way to interact with your website.
6. Any examples of businesses using OpenCart development?
Nearly half a million businesses use OpenCart, including renowned business-like,  
Shore Lines. 

 

British Red Cross (Gift Shop)

Missy Empire

Arrowfile

Kleshna

Marmalade

Everbuild
7. What OpenCart development process do you follow?
Before starting the development, our skilled team of OpenCart developers understands your business and designs the solutions that will suit your business and offer you precisely what you need. Post the design approval, we plan and develop the required solutions with utmost care and precision. The project is then rolled out for integration after rigorous testing by our quality analysts.
8. What makes Matellio the best choice for OpenCart development?
If you are looking forward to hiring an expert team of OpenCart developers, then Matellio will be your best pick. We have an OpenCart development team with profound knowledge about the advanced tools, features, and functionalities required for OpenCart development. We offer our clients highly customised services through our agile methodologies, and the certified OpenCart developers to work in your time zone and deliver the product on time.
9. How can I hire OpenCart developers from Matellio?
We have the most common engagement models that include,    
 

Dedicated Developers Model   

 
Hire dedicated developers per your requirement and convenience and only pay a per hour charge.    
Leave the project evaluation to our expert business analysts. This works well for those looking forward to the best.    
Time and Material Basis Model   

 
The complete application development process will be our responsibility, which includes choosing the right development path. 
10. How can I track the progress of my project?
Our OpenCart development team will provide your weekly, biweekly and monthly reports on the project we are working on. You can choose your preferred communication channel, and we will be happy to communicate via the same.