Hire Industry's Best Hadoop Developers
Matellio offers exceptional Hadoop consulting and development services through a team of expert Hadoop developers to help businesses overcome the challenges associated with handling their extensive data processing. Our Hadoop experts can help you through multiple Hadoop implementation, installation and architecture services. We also take care of the configuration and optimization, so you can make the right decisions for your business.
What is Hadoop Development?
Hadoop is an easy to learn, open-source and highly secure big data platform. Supported by a large community, it is a well-established platform that can do everything from simple analysis to complex data solutions. Massive data needs the best practices to handle it carefully, and Hadoop comes in handy while handling the data. It also helps in identifying unique technique to manage Big Data. Expert Hadoop development is the critical factor to develop the streamlined process to help your business grow.
Let's Discuss
Matellio's Diverse Hadoop Development Services
No matter how precise your requirements are, our team of Hadoop developers have you covered with an extensive range of data services to choose from.
Why Choose Matellio for Hadoop Development?
Our team of expert Hadoop developers are experts in handling the most diversified projects. They will work on your data to bring outstanding results and management.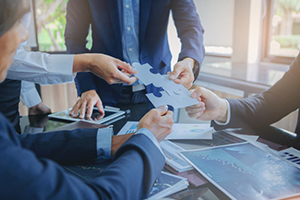 Custom-Made Solutions
We develop customized solutions for every business according to their requirements. Our development team analyses and understands what your business model needs and craft perfect solutions.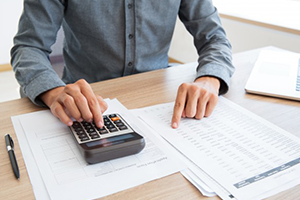 Comprehensive Cost
Matello is known for delivering qualitative solutions at cost-effective prices. We offer you high-end solutions that fit your budget with no compromises on quality with regular maintenances and expert support.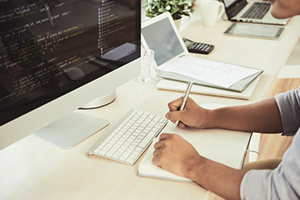 Expert Developers
Our skilled and experienced Hadoop developers cater to all verticals of business and projects with the best of our technical knowledge. We design excellent solutions backed by the expert development team.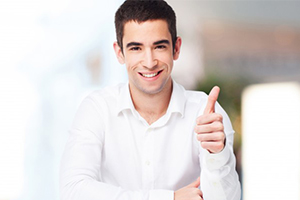 QA Professionals
Hire Scala developers who work with complete transparency and keep you updated with all information and progress of your project. You can also let us know about your suggestions, and we'll implement them.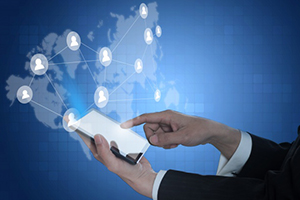 Seamless Communication
We love to keep our clients in the project progress loop and update them weekly or biweekly with uninterrupted communications with support. If you have any suggestions or questions, we are here to help.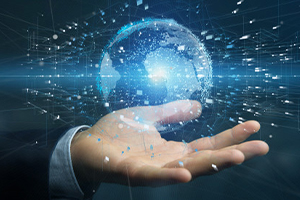 Transparent Models
We offer the most common and flexible hiring plans for you based on your business needs and requirements. Let us know your idea based on your needs or craft one for you to suit you and our developers alike.
Process of Hiring Hadoop Developers from Matellio
We keep it simple for our clients to hire Hadoop developers for their next project with the most common hiring models.
Request For Quotation

Talk to Experts
Market Analysis
Feasibility Check
Cost & Time Estimation

Requirement Planning

NDA
Initial Designs
Estimated Work Hours
Sprint Planning

Development & Testing

Building the team
Documentation
Development
Testing

Support & Maintenance

Software Updation
Adding Custom Features
Post-launch Support
Backups
Client reviews
Our clients admire our development services for a variety of reasons. Explore them here!!!
Frequently Asked Questions
Get the answers to the most common questions by the expert Hadoop developers.
1. What are Hadoop development services?
Hadoop is an open-source framework that allows ample data storage and can process these data with its high processing ability. Hadoop lets you perform countless tasks on big data with a single platform. Hadoop development services allow one large computer to store and process the data. Hadoop allows combining multiple computers to analyze massive datasets in parallel.
2. What are the benefits of Hadoop development?
Hadoop is facilitating the most accessible processing of large amounts of data and has benefits like,  
Scalability 

 

Cost-effectiveness 

 

Flexibility 

 

Rapid processing

Minimum or no failure
3. Why should I hire Hadoop Developers?
There are multiple benefits of hiring dedicated Hadoop developers  
You can work with experienced developers 

 

Leverage the benefits of their experience

You can have control over the development process

You can get Quality assurance and risk minimization
4. How will Hadoop affect my business?
Here are some examples of ways Hadoop can be beneficial to your business:  
Helps you

analyse

risks 

 

Identifies signs of security breaches 

 

Help prevent hardware failure 

 

Helps you understand people's perspective for your company 

 

Let's

you find your ideal prospects
5. Is it a wise choice to invest in Hadoop?
As per the experts, the Hadoop market is expected to boost at a CAGR of 29.0% during 2019-2023. And if you start implementing Hadoop development services in your business, you can step into the futuristic technology and stay ahead of the curve.
6. Where can I see Hadoop in function?
Here are some of the major companies using Hadoop for their business processes,  
Marks and

Spencers

 

 

Royal Mail 

 

Royal Bank of Scotland 

 

British Airways 

 

Expedia
7. Why should Matellio be my choice for hiring Hadoop developers?
It's easy to hire an expert team of developers from Matellio and start your project right away. All you have to do is get in touch with us, and we will provide you with all the development details while answering your queries and understanding your business model. Our expert development team will be happy to help with all your development processes and establish a clear communication channel. Book a call with us now, and let's get talking.
8. What are your pricing models?
We have flexible engagement models for hiring developers that include,      
Dedicated Developers Model     

 
You can hire dedicated developers per your requirement and convenience and only pay a per hour charge.      
Leave the hassle of project evaluation to our expert analysts; this model is for those who are looking forward to the best.      
Time and Material Basis Model     

 
The complete application development process will be our responsibility, which includes choosing the right development path.
9. Do you sign NDAs?
We keep all the information and development process confidential without leaking the details, and thus, we sign the NDAs right in the initial stages of development.
10. How long will it take for implementing Hadoop in my business?
Our team of Hadoop development experts try to deliver the solutions at the earliest. However, the time taken for development and deployment depends on the features and functionalities to be included in the solution. Thus, we make sure to create a roadmap after understanding your business requirements.