Grocery Delivery App Development for the US or UK Market
Boost your grocery business with the smart and user-friendly grocery delivery app representing your brand on digital platforms.
Talk to Consultant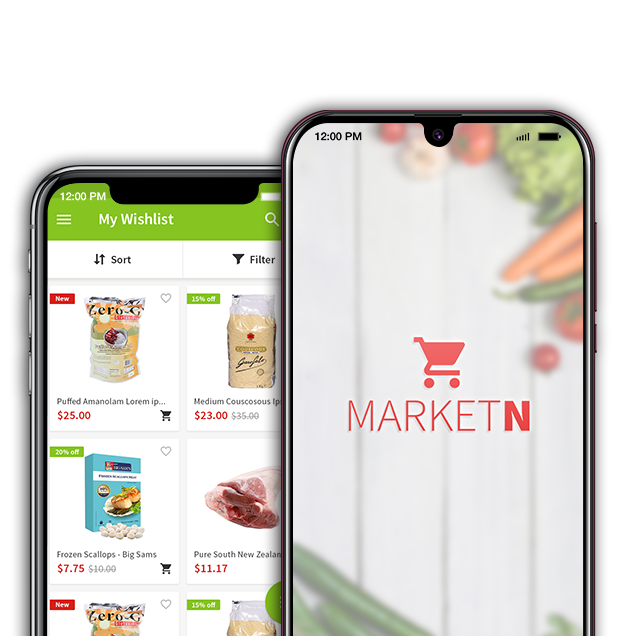 What is Grocery Delivery App?
Grocery delivery apps allow you to buy grocery items and relish an ultimate shopping experience more effortless. Users can select the preferred grocery items online and get them delivered right at their doorsteps. Businesses can benefit from these apps by spanning a broader user base and generating more revenues while ensuring 24/7 accessibility and the highest customer satisfaction.
Know More!
What Features to Expect in a Grocery Delivery App?
Grocery delivery app development to help you revolutionize your business with cost-effective and efficient mobility solutions tailored to your custom needs.
Need Custom Features?
Looking for Grocery Delivery App Development?
Take your grocery store from the conventional model to a more promising and more rewarding mobile landscape with our experts.
Get a Free Estimate
Types of Grocery Delivery Apps We Can Build for You
Check popular grocery delivery apps that make a mark in the world and build the next ground-breaking application for your business.

App like Snappy Shopper
Utilize our expertise in grocery delivery app development to build a grocery app like Snappy Shopper.

App like Jiffy Grocery
Build upon the best features of the Jiffy Grocery app and give your business a competitive edge.

App like Weezy Delivery
Build your stunning online presence taking inspiration from the popular Weezy Delivery application.

App like Dija Grocery
Grocery delivery app development services to build an app like Dija Grocery for your organization.

App like Gorillas Grocery
Develop a grocery delivery app like Gorillas Grocery and augment your business value and revenue

App like Getir
Boost business revenue by learning from the Getir Grocery app and building upon the best features.

App like Hey Delivery
Learn from the best grocery delivery app Hey Delivery and craft your mobile experience from the same.

App like Zapp
Develop a grocery delivery app like Zapp Grocery and expand the customer base for your enterprise.
Want to Build a Mobility Solution for Grocery Delivery?
As a reliable grocery delivery app development company, we have a knack for creating efficient mobile apps for leading grocery brands in the UK. Take your business to new heights with us.
Talk to Our Experts!
On-demand Mobile App Solution for Your Grocery Business
At Matellio, we are dedicated to translating your challenges and business requirements into opportunities. Our experts are skilled at offering highly scalable on-demand food delivery apps guided by cost-effective, agile methodology. Reach your customers on mobile and make the most of soaring digital market.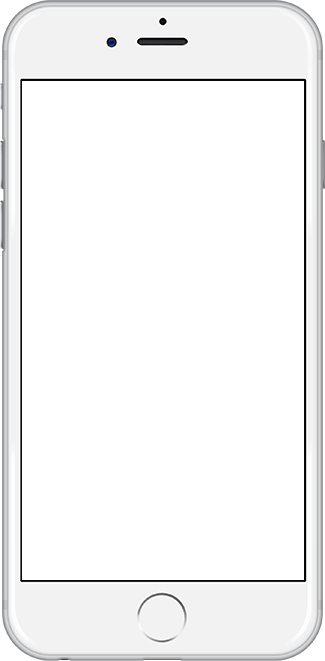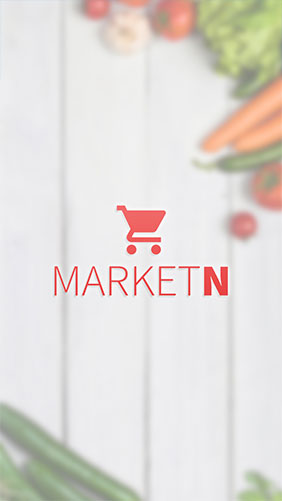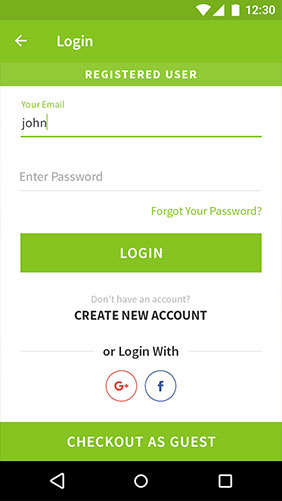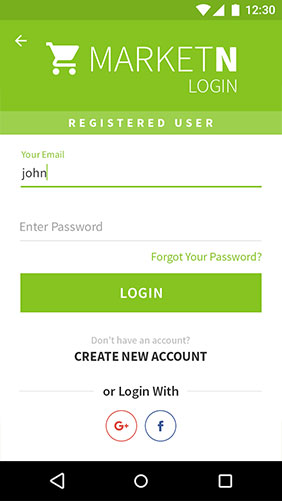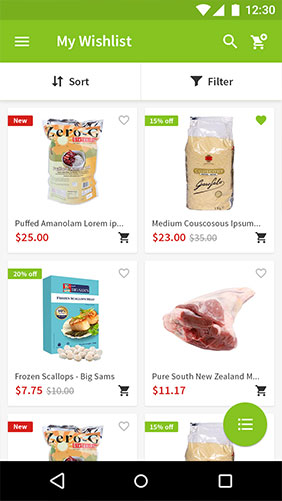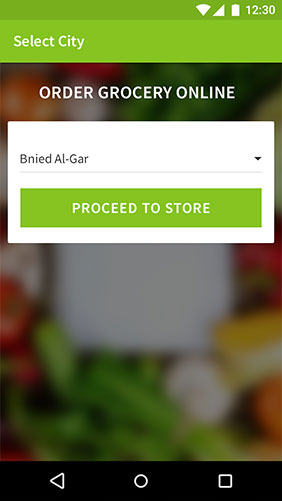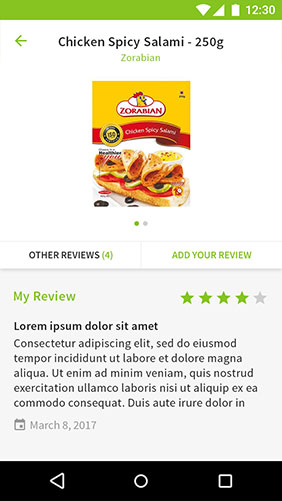 Do You Have Questions?
Everything you need to know about grocery delivery app development.
1. What is the team strength of Matellio?
Matellio offers some of the best engineering minds certified in their respective fields. Our ever-growing team currently has more than 250 skilled members, including: 
Native app developers

 

Cross-platform app developers

 

Web application developers

 

UI/ UX engineers

 

Front-end developers

 

Back-end developers

 

QA experts
2. How will I ensure that you will not share my idea with others?
Matellio understands the value of each idea. We enter into a strict NDA with you before the project discussion kicks off. According to this, whatever you share with us remains with us and is not disclosed to anyone apart from our team members, who are also bound by non-disclosure terms as part of Matellio.
3. I don't own a grocery store, but I would like to build a platform that connects grocers across the UK. Will you be able to do it?
Yes, Matellio's expert team of mobile app developers can help you build a grocery aggregator app that allows multiple grocery stores to come and register. Upon complete registration, they'll be able to leverage your platform to expand their business and reach more customers.
4. Can you help me with the market research of my idea?
For sure. Matellio starts with a comprehensive assessment of your business idea, wherein our expert business consultants will help you uncover various aspects of your plan. This includes: 
Target market research

 

Competitive research

 

Brainstorming to create your USP

 
And much more that leads to better execution of your idea.
5. What if my app encounters any glitches in the future during usage?
There are two ways Matellio pursues this: 
You can avail FREE support from our team that begins post-deployment. It covers all the bug resolutions that do not arise due to system or software upgrades and form a part of our initial scope.

 
You can hire our experts for Support at a mutually agreed price wherein you can expand the scope, and our resources will help you anytime you hit a roadblock.
6. How much does a grocery delivery app development cost?
Grocery delivery app development cost varies on multiple factors like: 
Features and functionality
Complexity of features
Number of user panels
Devices the app will be accessible on
Team size and experience of each resource
For an accurate estimation for FREE, you can reach out to our grocery delivery app development specialists.
7. Why is grocery delivery app important?
Benefits of grocery delivery app include: 
Boost business value

 

Track and manage orders better

 

Build customer base while building loyalty

 

Streamline business operations

 

Attract and retain customers with discounts and offers

 

Understand customer's buying habits and behaviour.
8. Should I hire a grocery app developer or a grocery app development company?
Our suggestion will always be a grocery e app development company for the following reasons:
They are more reliable.
They have engineers of diverse experience and expertise.
They provide comprehensive insurance app development experience with ideation to QA and launch covered.
You can scale your team as you need.
Flexible pricing models
Advanced tools and technologies are accessible
You can find a team whenever you want to expand features and customer base to cover new devices.
9. Which project development methodology do you follow?
We abide by the agile principles for the reason that it helps us ensure maximum client delight. According to this, we carry our insurance app development projects based on the following process: 
Step 1: Project Kickoff 
Step 2: Product backlog creation 
Step 3: Sprint backlog 
Step 4: Sprint development cycle 
Step 5: Review and Retrospective
10. Do you have the copyrights for the apps mentioned above?
No, we do not own any copyright to any of the apps mentioned above. The names are used as a representation to give you an idea about what the market has on offer. We will build your app ground up, customised in the way you want it to be.