Custom Forex Trading Software Development
Cost-effective foreign exchange software development services that aim at providing efficiency, ease, and security to the users
Request a Free Quote
Get In Touch With Us
Everything you need to grow your business. Talk to our Experts!
What is Forex Trading Software?
Forex software or over-the-counter market is a platform for users to buy/ sell foreign currencies. With this software, traders, investors, or institutes can easily speculate the next move of markets & make informed buying and selling decisions. This software runs on programs that analyze current price charts & other market activity over multiple timeframes to offer in-depth analytics.
Assisting the traders to make strategic decisions, forex trading software integrates with your banking software, accounting software, ERP systems, and more. Traders can easily track their forex payables and receivable transactions while it facilitates automated update exchange rates for currencies, supports currency services, and much more in just a few clicks.
What are the Types of Forex Trading Software?
Discover the type of foreign exchange software that best suits your business requirements and organizational goals.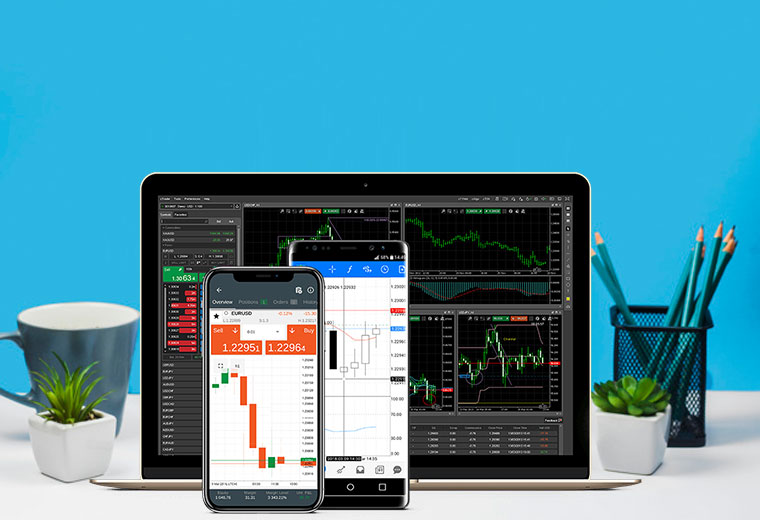 Downloadable Forex Trading Platforms
Apps that run seamlessly on your preferred mediums and devices. Simply allow your users to download and enjoy.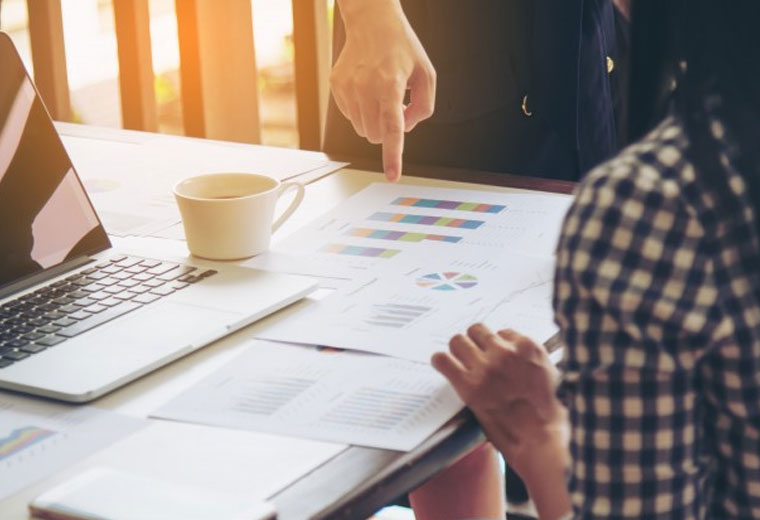 Web-based Forex Trading Platforms
Enable users to trade from anywhere, at any time using a responsive and scalable web-based foreign exchange tool.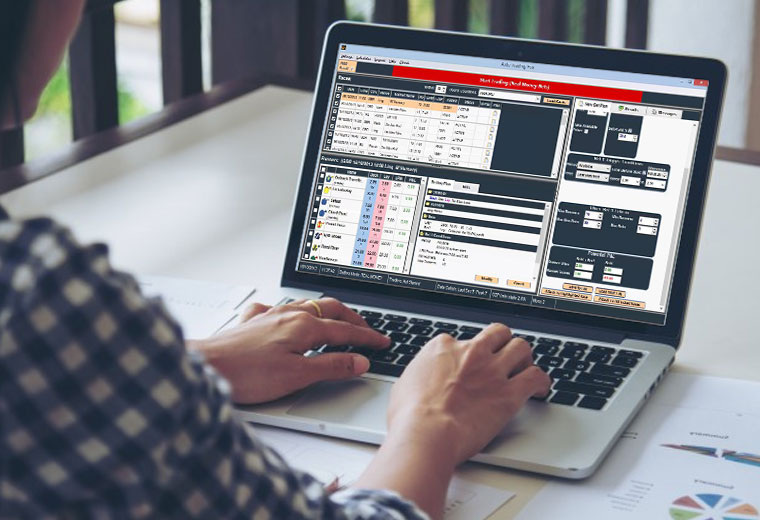 Automated Forex Trading Platform
Leverage semi and fully-automated foreign exchange software to allow traders to trade better and in a more rewarding way.
What are the Essential Features of Forex Trading Software?
Explore the full range of must-have feature that makes foreign exchange more interesting for the traders.
Looking for forex trading software?
Our expertly crafted solutions have been helping brands across the globe to scale heights and build a loyal customer base.
Matellio's Expertise in Developing Forex Trading Software
Leverage our years-long expertise and skilled team of certified professionals to develop foreign exchange software for your brand.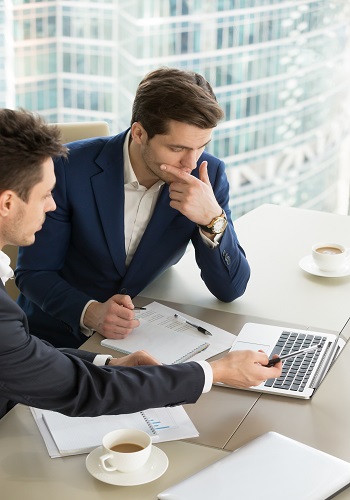 Looking to Develop Your Own Forex Trading Software?
From banking and finance to money management, we have a wide range of projects on our portfolio to reflect our expertise.
Engagement Models
Discover the engagement models that best suit your requirements for ERP development.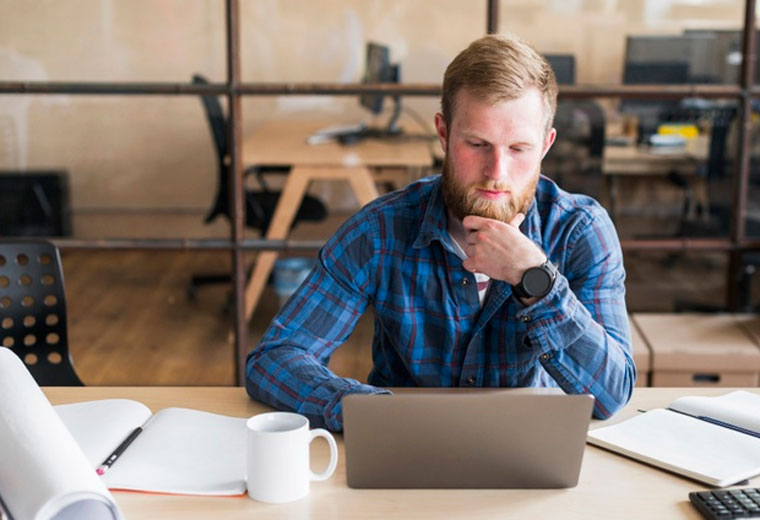 Dedicated Developers Model
Hire developers from our engineers, project managers, and QA experts to implement cost-effective, customer-specific frameworks with resource optimization.
Hire Us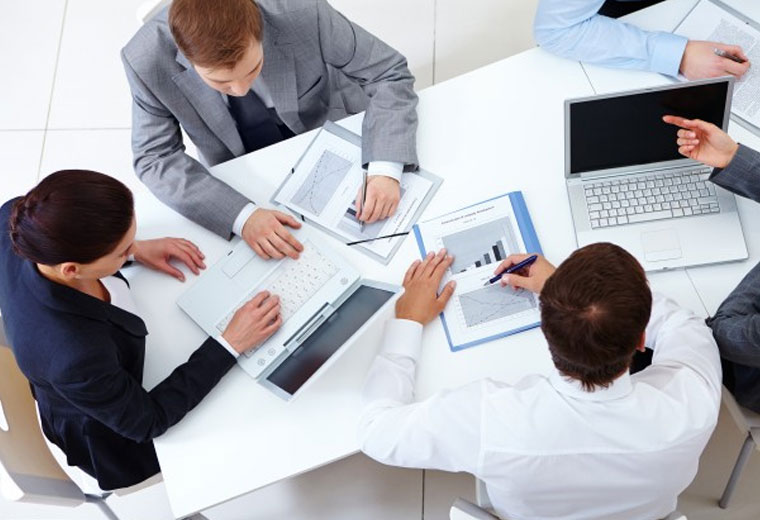 Turnkey Project Model
Share your requirements and let our business analysts assist you with requirement analysis and scope freezing to ensure ERP product development within your budget.
Hire Us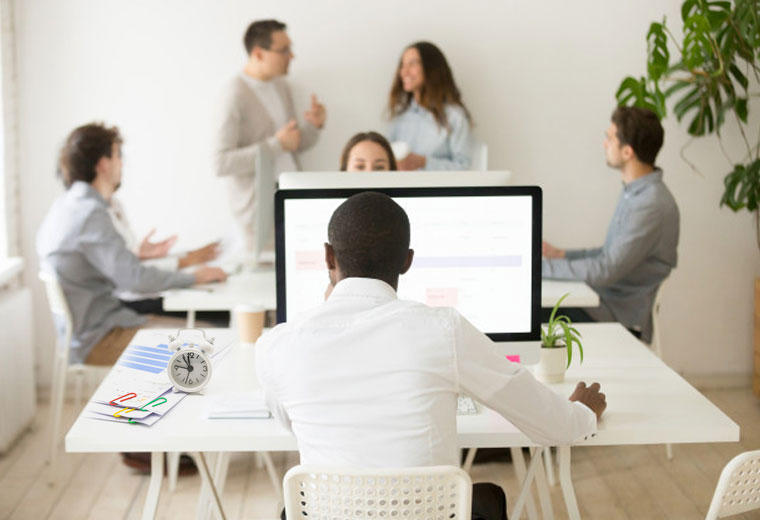 Time and Material Basis Model
Build ERP solutions for your enterprise by hiring us on flexible time and material basis to make sure you have a team that adjusts to your changing requirements.
Hire Us
Frequently Asked Questions
How do you ensure that my Forex Trading product is best-in-class?
Our team of experts ensure the quality of solutions before their launch. The ERP solutions developed needs to pass rigorous manual as well as automated testing, designed by Matellio.
What steps Matellio follow for ERP solutions development?
Our team strictly adheres to the agile development process. The phases include:
Step 1: Discovery
Step 2: Architecture
Step 3: UI/ UX design
Step 4: Solution development
Step 5: QA and testing
Step 6: Intermediate release
Step 7: Solution deployment
Step 8: Post-launch support
I already have a web application for Forex trading, can you convert it into a mobile app?
Yes, at Matellio, several times, we have converted a web application into a mobile app. Share your design, and we will do the same.
Are any updations possible, post-launch?
Yes. We allow you to update your ERP app to meet the market standards, however, the changes made by us are chargeable.
What software development methodology does Matellio follow?
Matellio follows an agile software development approach for building ERP solutions.
Schedule a Meeting
Let us know. Our experts shall help you discover answers and uncover hidden opportunities.
Book Free 30-min Call
About Us
As a custom enterprise solution developer, we help you leverage advanced tools and technologies to give your enterprise the digital edge.
Learn More
Client Reviews
We are very proud of the service we provide and stand by every product we carry. Read our testimonials from our happy customers.