Travel and Hospitality Software
Digitalization is driving new growth in the hospitality industry. So, leverage this innovative change and satisfy all the needs of your travel and hotel industry through travel and hospitality software. Streamline your operations and improve your business analytics. Serve your global clients with ease and efficiency and provide them with what they are looking for- satisfaction.
Request a Free Quote
What is Travel And Hospitality Software?
By leveraging extensive, cutting-edge technologies, our expert developers build a robust solution for travel and hospitality segments like hotels, travel agencies, spas, restaurants, resorts and much more. This comprehensive solution aims to cater to the needs of the hospitality industry, like hotel bookings, travel management, restaurant reservations, etc.
The travel and hospitality software helps you to fulfil the growing needs of modern users while keeping you ahead of your competitors. By leveraging this software, you can improve your customer satisfaction and can provide memorable experiences to your valuable customers. Besides that, you can also enhance the communication between your staff and can even simplify your back-office tasks.
Features of Travel and Hospitality Software
Reservation Management
Reservation management is the core aspect of travel and hospitality software. It provides a hassle-free travelling experience to your users. Using this robust module, your users can seamlessly make their hotel reservations, restaurant bookings, spa reservations, travel bookings, etc. Not only that, but they can also avail offers and discounts on their bookings. That not only adds to your customer satisfaction but also increases your sales and brand value.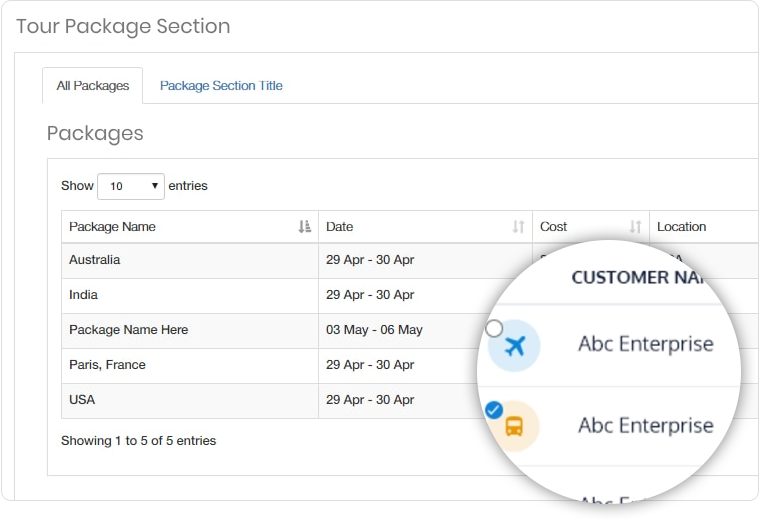 Dynamic Tour Packages
The next big thing your software needs to have is a customized tour package option. This module offers your customers dynamic tour packages for their travels. It lets your users choose their travel destination, accommodation, activities, and so on. This robust module also offers a list of local fairs and events so that customers can add that in their travel package. They can also delete a particular activity if they want during their travel.
Quotation Management
Sending quotations is a tedious task in the travel and hospitality industry. But, not to mention, it is a critical element too. With the help of quotation management, you can seamlessly send quotations to your customers based on their needs and wants. The software quickly analyses the travel expenditures of the user and sends them the quote. That not only improves your efficiency and productivity but also enables you to serve more clients.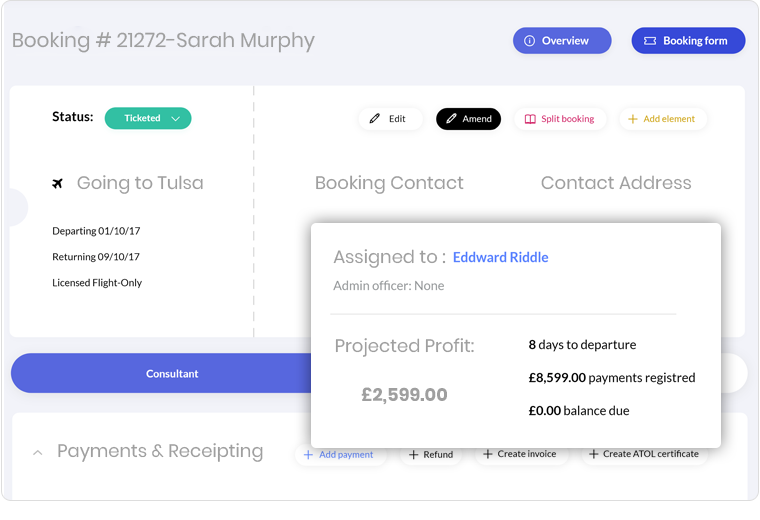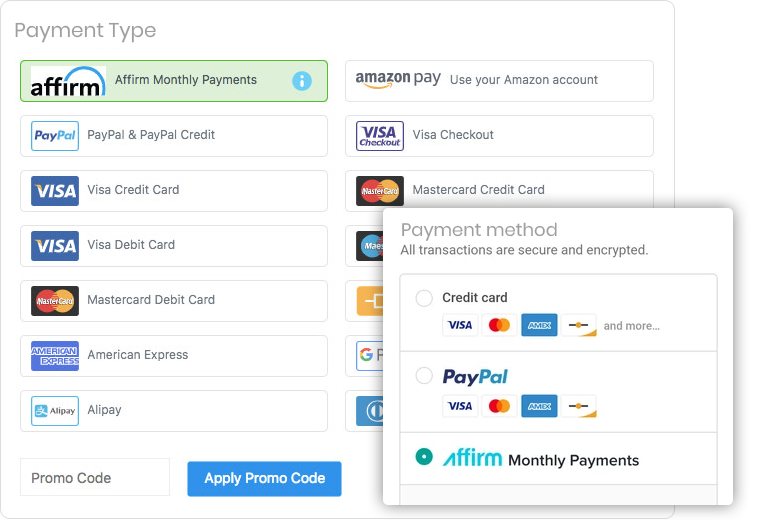 Online Payments
Accepting online payments is the basic functionality of all the software today. And if you're involved in the travel and hospitality industry, then it is a must for you to accept digital payments. So, this software enables you to accept digital payments like that from credit cards, debit cards, and even from platforms like PayPal. Not only that, but you can also customize the software to accept multiple currencies for higher customer satisfaction.
Customer Management
Knowing all the relevant details of your customer is essential. So, customer management provides you with the necessary information of your customers like their name, address, destination points, details of their packages, and so on. You can also track the total number of customers who opted for your services for a particular week, month, or year. That helps to improve your sales reports. Not only that, but you can also know the places and services liked by users the most.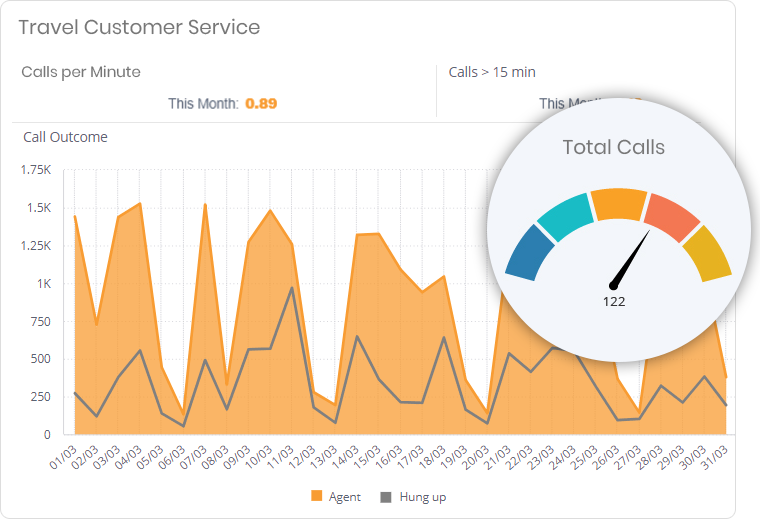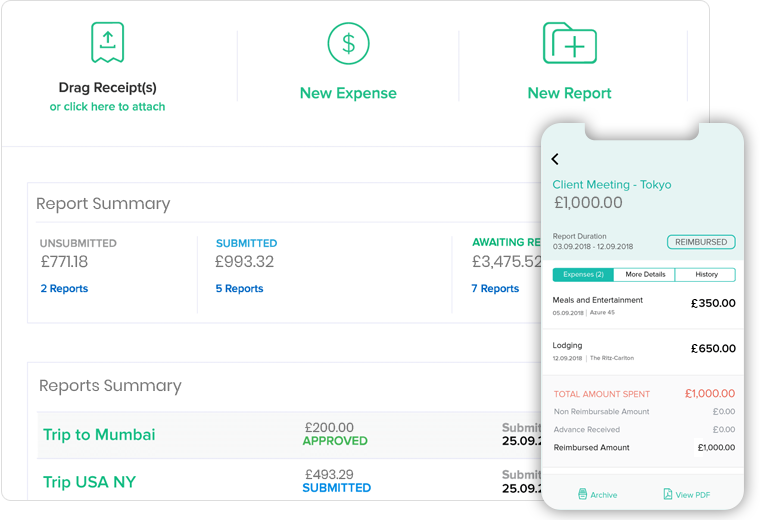 Real-time Reports
Real-time reports can be beneficial in analyzing how your business is performing. You can get data regarding your sales, expenditures, outstanding payments, and so on. It also helps to understand which areas need improvements and which ones are performing best. With real-time reporting, you can frame a better business strategy and can deliver better customer satisfaction. In other words, it helps you to stay updated for improved business growth.
Looking for more features? That's easy!
Contact us to build bespoke software solutions that are designed and developed keeping your custom needs in mind.
Discuss with our Experts
Engagement Models
Discover the engagement models that best suit your requirements for ERP development.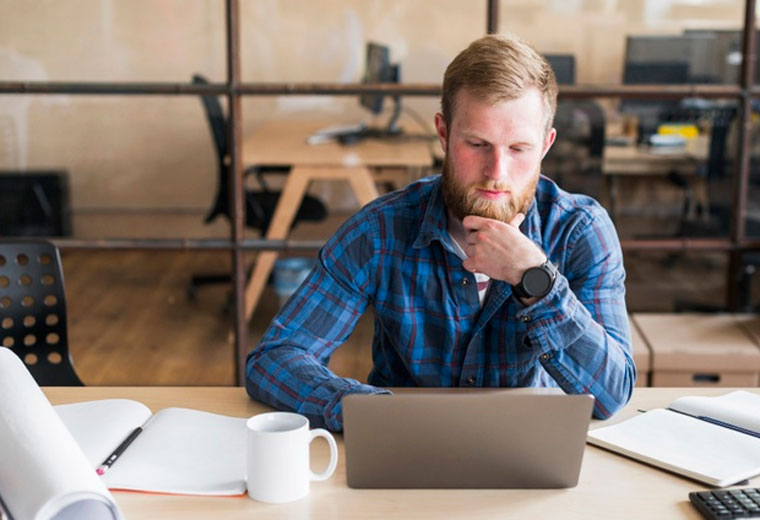 Dedicated Developers Model
Hire developers from our engineers, project managers, and QA experts to implement cost-effective, customer-specific frameworks with resource optimization.
Hire Us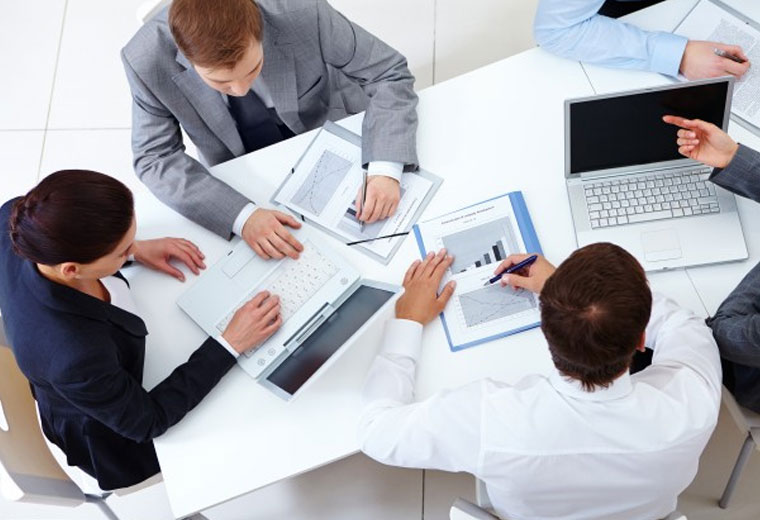 Turnkey Project Model
Share your requirements and let our business analysts assist you with requirement analysis and scope freezing to ensure ERP product development within your budget.
Hire Us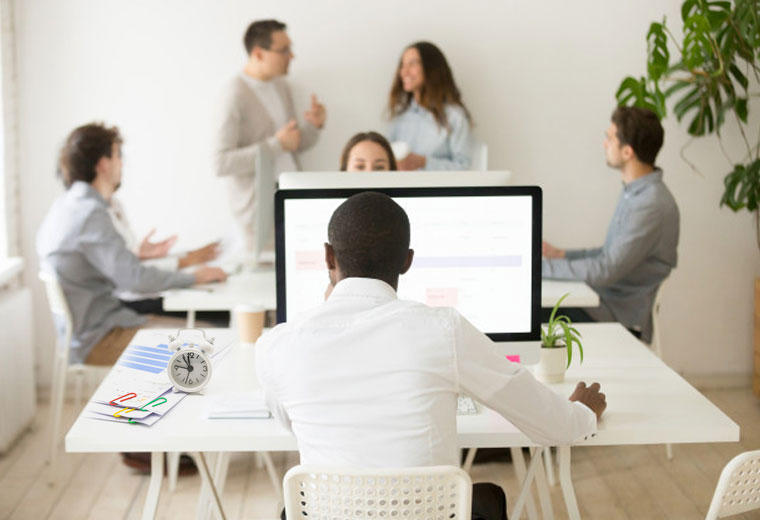 Time and Material Basis Model
Build ERP solutions for your enterprise by hiring us on flexible time and material basis to make sure you have a team that adjusts to your changing requirements.
Hire Us