Are you looking for Productivity Mobile App?
Help your users to organize their work and business routines to meet their goals effectively using a productivity app.
Build a Productivity App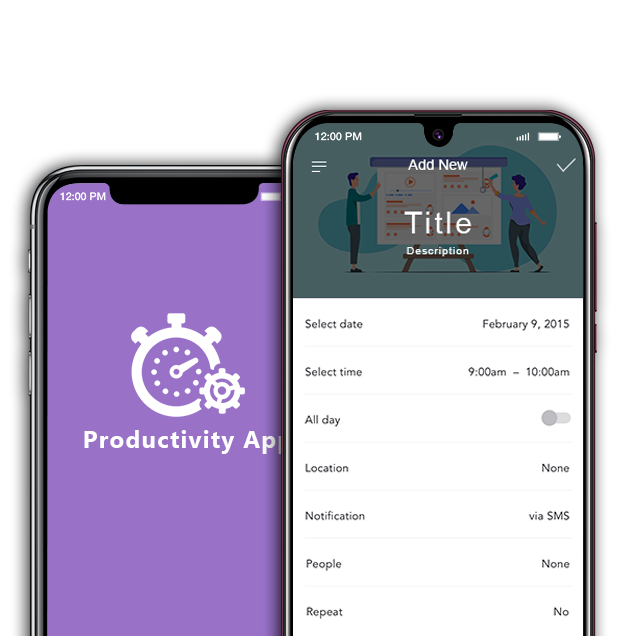 What is On-demand What is a Productivity App?
Productivity apps are software programs that enable smartphone, tablet and wearable device users to perform essential routine tasks in a more planned way. Featuring functionalities like note-taking, emails, calendars, to-do list, and reminders, the app extends better-organizing capabilities to the users. Besides this, the app also enables users to use and create documents using word processing, spreadsheets, and presentation software as well.
Let's Discuss
What are The Must-have Features for a Productivity App?
Custom app development while considering vital features for each user category in the system.
Need Custom Features?
Build Success for Your On-Demand Productivity App
Start your productivity mobile app development with our free consultation & ensure success for your app with competitive features.
Get a Free Estimate
Ready to Build a Productivity App?
Got a fantastic idea to share? Get in touch with Matellio to give it the attention it deserves. Our experts ensure to understand the vital details of each idea and enable solutions that address those challenges. Don't let the opportunity to reach users slip. Get started with a mobile app development right away.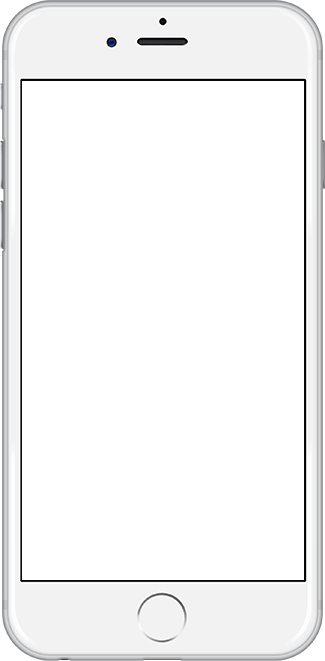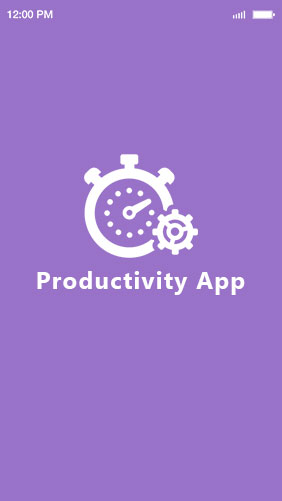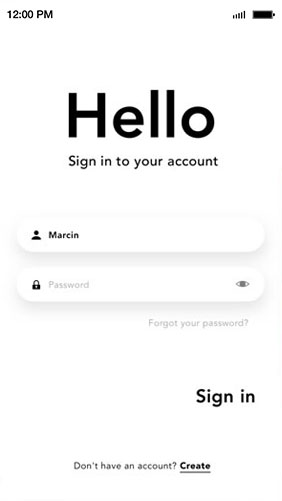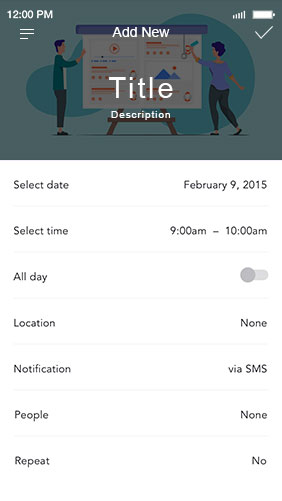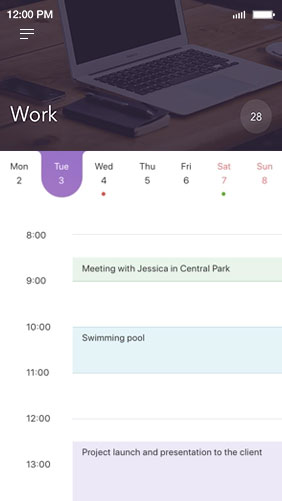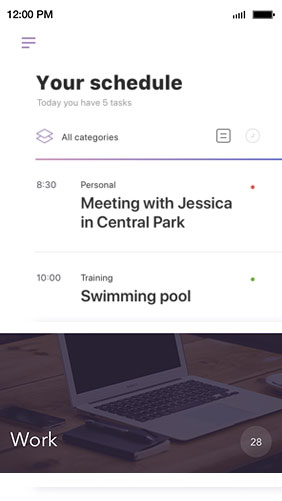 Do You Have Questions?
A list of frequently asked questions to help you understand how it works.
1. What do productivity apps do?
Productivity apps help the users to streamline all their tasks from a centralized module. Right from thor meeting invites to their daily tasks, and even the presentations, the users can easily achieve their goals without overburdening their schedule with productivity apps.
2. How do you make productivity apps?
We, at Matellio, follow these simple steps for your on-demand productivity app development: 
Carefully evaluate your idea

Offer latest tech-stack and features

Create an MVP with your choice of design

Offer dedicated resources for your app development

Develop your app with agile methodology

Test your app with your choice of the testing method

Deploy your app on various platforms
3. What is the cost required for on-demand productivity mobile app development?
Calculating the exact cost of your on-demand productivity app development is a complex task as it involves a lot of calculations and deep analysis. We need to carefully examine all your ideas and requirements to calculate what all resources will be needed in creating your custom app. That's why it is always advisable to first consult all your ideas and needs with our experts to get an exact quote for your app.
4. How can I monetize my on-demand productivity mobile app?
There are many ways through which you can seamlessly monetize your on-demand productivity app. For instance, you can offer subscription-based models to your users, or you can introduce an enterprise model to earn better revenues for your app. Besides that, running third-party ads is also one of the effective ways to monetize your on-demand productivity app.
5. What is the tech stack used for creating my on-demand productivity app?
The tech stack used for your on-demand productivity app depends on many factors. For instance, if you choose to make your on-demand app for the Android platform, then majorly Java/Kotlin will be used along with Android UI tools. For iOS, Swift or Objective C could be used.
6. What services do you offer with on-demand productivity mobile app development?
We offer a wide range of professional and cost-effective services that can turn your business idea into a successful reality: 
Digital consultation

 

Dedicated resources

 

Quality assurance

MVP creation

UI/UX

Data migration

Features addition

Technology update

Platform migration

Project management
7. How does Matellio keep my idea safe?
At Matellio, we understand how valuable is your idea to you. Therefore, we enter into a non-disclosure agreement with you before you discuss your idea with us.
8. Do you offer post-launch services?
Yes, we do offer post-launch services for your app at a cost-effective price. Right from platform upgradations, to testing, and even features addition, we can do anything to make your app a hit for years to come.
9. How much time is required to create my on-demand productivity app?
The time required to create your on-demand productivity app depends on many factors: 
Validation of idea

 

MVP creation

 

Type of features

 

Customizations required

 

Testing method

App submission, and more.
If you want an exact time estimate for your project, then consulting with the experts is the best way. Fill in our form below to book your free consultation today!
10. Are you a copyright owner of the apps mentioned above?
No, we do not own any of the apps mentioned above. However, we have expertise in developing and delivering similar on-demand applications to many of the clients including startups and enterprises. If you have a similar idea or need, you can seamlessly connect with us to get it started!