Custom Insurance Software
Step into the new age of digitalization and focus on innovation and business growth. Automate your business operations by leveraging Insurance Software and become a pioneer in the insurance market. Invest in an extensive and flexible insurance software like this and achieve your organization's goals in no time.
Request a Free Quote
What Is Insurance Software?
Insurance Software is an excellent solution for insurance agencies that helps them to achieve greater efficiency and productivity. Through this powerful insurance software, organizations can seamlessly automate their workflows and can effectively manage their critical business operations. It also helps the insurance companies to manage their vital documents related to their business efficiently.
With Insurance software, you can quickly get real-time updates about new policies related to the insurance sector, and can seamlessly roll-out new products or schemes in the market. It also helps you to boost your business productivity by effectively improving the efficiency of your administrative tasks while facilitating the self-service for your customers. It is a full pack of solutions for insurance agencies.
Features of Insurance Software
Claim Management
One of the robust features of insurance software is claim management. Claim management simplifies the process of accepting and managing claims to ensure prompt resolution. This feature includes customized claim forms with multiple language support, white labelling, and much more. It also automates various tedious tasks of claim reimbursements and provides you with vital reports to. It also enables you to access a full history of events on a particular claim.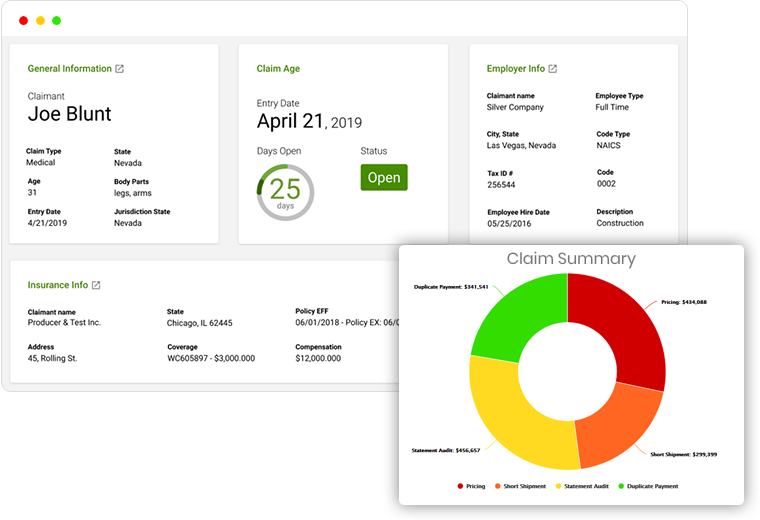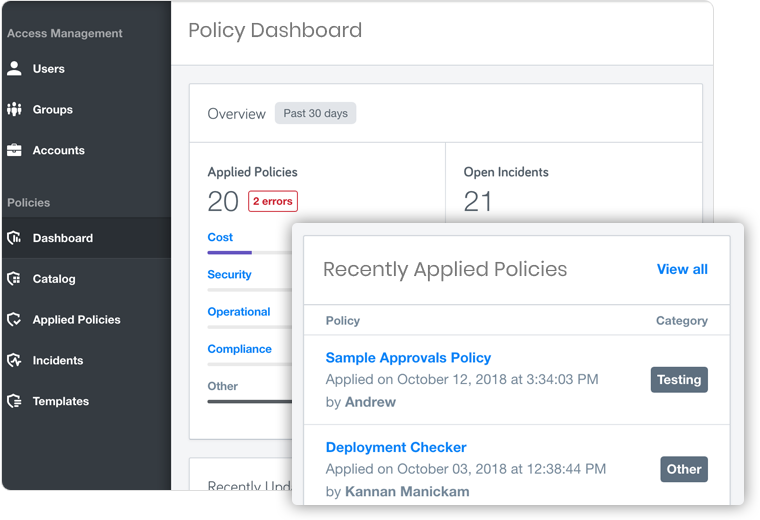 Policy Administration
Policy administration efficiently tracks and manages all the changes made by you or the government in your insurance policies. It maintains a record of all the transactions made by you, or received by you. It also can auto-generate vital policy documents and to accurately calculate the premium for each policy. Not only that, but this feature also provides critical statistical data to help you track and manage all your systems efficiently.
Business Advancement
This powerful feature includes a centralized dashboard that can simplify all your business operations. Through the dashboard, you can categorize your users based on priority, type of policyholder, categories, and so on. It also automates the task of assigning work to your team. It even helps business by gathering all the critical information for effectively handling risk management. You can also calculate the insurance cover using this feature.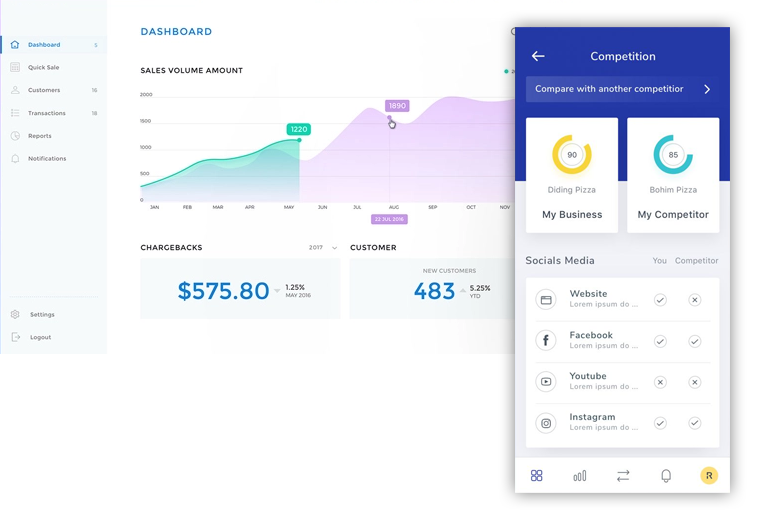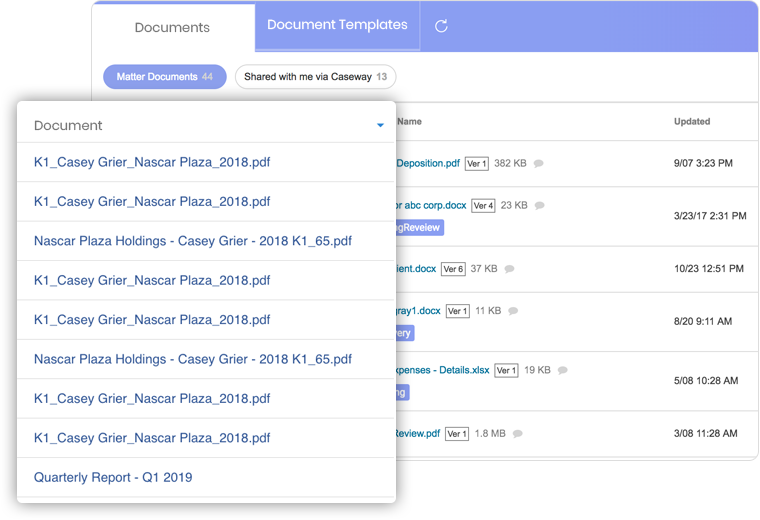 Document Management
Besides helping you with workflow automation, insurance software also helps to store all your sensitive documents securely at one place. It eliminates the need for paper and electronically stores your critical documents so that you can find it quickly at the time of need. Document management also allows import and export functionality to simplify your data handling process. Besides that, it also offers email and fax integration with drag and drop functionality.
Insurance Accounting
Managing accounts is the most critical aspect of any organization, and it becomes even more essential in the insurance sector. With the help of insurance accounting option, you can seamlessly perform your accounting operations and can manage your transactions and general ledger entries very efficiently. It also provides powerful options like on-screen document viewer, instalment billing, tax deductions, third-party billing, and much more.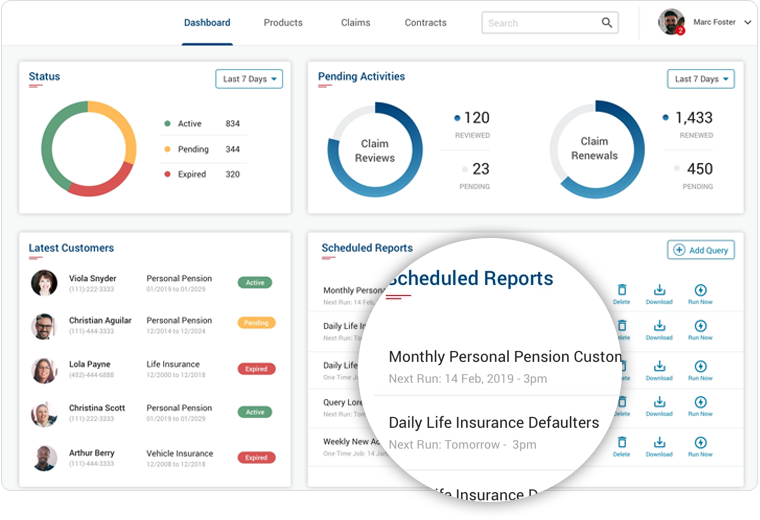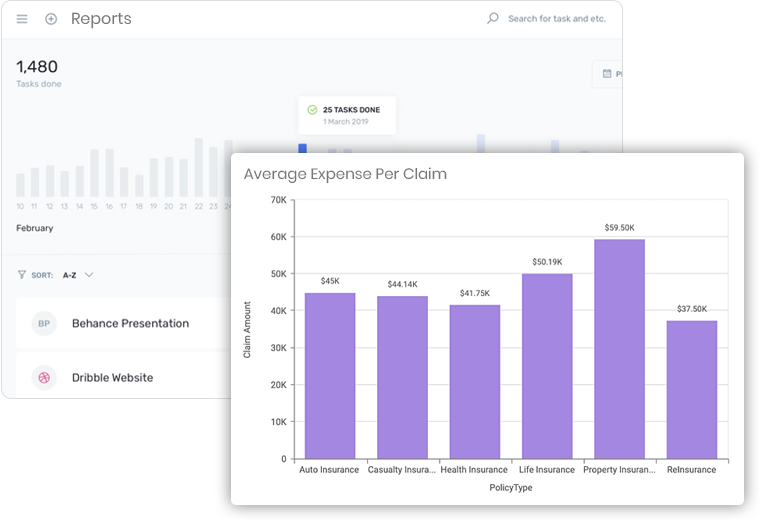 Compliance and Reports
Compliance and reports option provides you with all the necessary and vital reports that are needed for the smooth functioning of your business. It offers pre-built templates and robust security controls. You can also export your data from excel to generate reports or can leverage the automated reports option included in this feature. Not only that, but it also has a powerful drill-down option via which you can generate a report within an existing report.
Looking for more features? That's easy!
Contact us to build bespoke software solutions that are designed and developed keeping your custom needs in mind.
Discuss with our Experts
Engagement Models
Discover the engagement models that best suit your requirements for ERP development.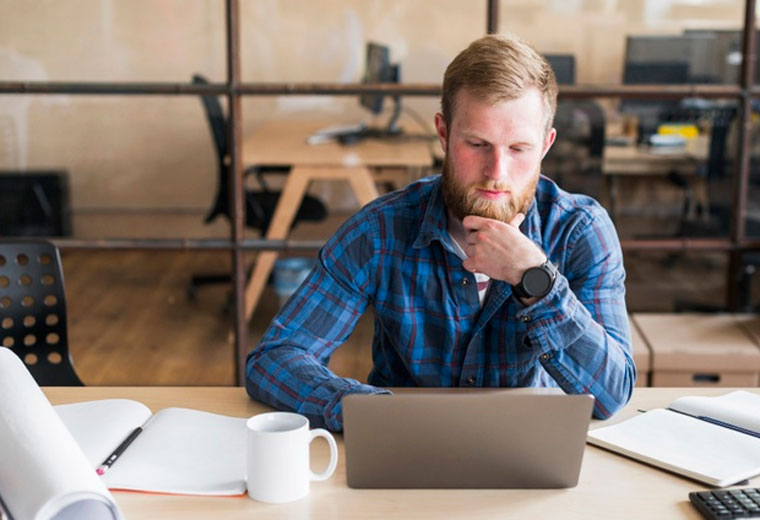 Dedicated Developers Model
Hire developers from our engineers, project managers, and QA experts to implement cost-effective, customer-specific frameworks with resource optimization.
Hire Us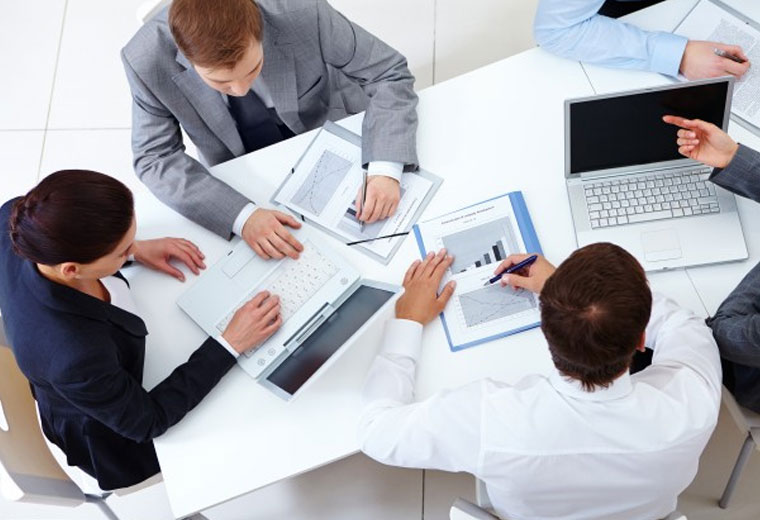 Turnkey Project Model
Share your requirements and let our business analysts assist you with requirement analysis and scope freezing to ensure ERP product development within your budget.
Hire Us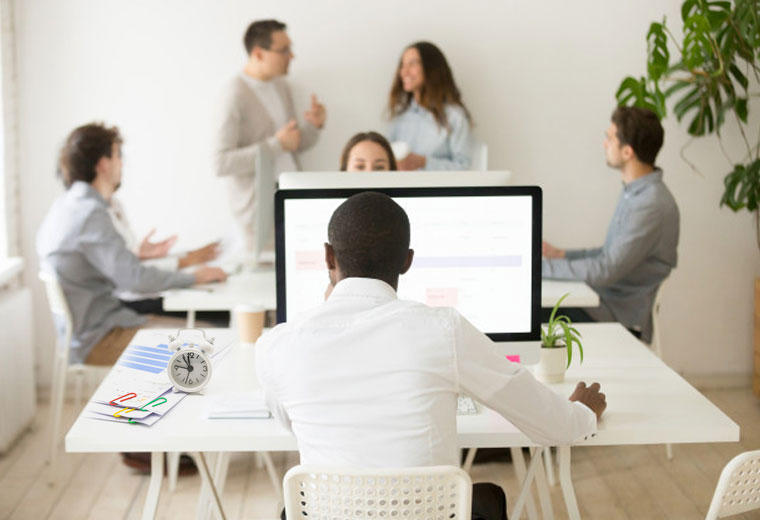 Time and Material Basis Model
Build ERP solutions for your enterprise by hiring us on flexible time and material basis to make sure you have a team that adjusts to your changing requirements.
Hire Us