Meet Your Business Needs With ITSM Software Development
Enhance your business productivity and create stellar experiences with the most innovative ITSM solutions by Matellio. Delivery exceptional services and enjoy a future-proof IT environment with a single cloud platform backed by the technical experience of experts.
Get Started
What is the Purpose of ITSM Software Development?
ITSM software is designed to meet dynamic customer and business requirements. Developed to cater to all the present and future business needs, IT service management software solution offers the IT professionals to meet an organisation's ITSM needs, budget and operational preferences with exceptional products. Matellio's IT software solutions are designed to support the IT processes across your organisation and provide a seamless solution.
An Array of ITSM Software Solutions by
Matellio
Matellio's ITSM software development services are designed to help businesses becomes more productive by automating cloud-based processes & optimising work processes.
ITSM Software Development Benefits
Leverage the power of ITSM Software solutions and enjoy the numerous benefits of ITSM for your business.

IT Standardisation
ITSM will help to standardise the IT procedures across the organisation & will also help in streamlining IT services.

Managing Assets
Improve your organisation's asset management with ITSM and observe assets usage 24/7.

Improved ROI
ITSM increases your business' ROI and makes it more streamlined for better productivity.
Minimises Disputes
Steer clear of the occasional clashes between departments with ITSM solutions.
Better Performance
IT Service Management tools allow employees to find the information quickly to sort out reports easily.

Cost-effective
ITSM can work faster, and the software tools save you money and time in the long run.

Easy Workflow
With IT Service Management software, you can better visualise the bottlenecks and improve them.

High Satisfaction
Keep your employees satisfied and manage the IT department easily.
A Glimpse of How Your Custom ITSM Software Will Look Like
The ITSM software will come loaded with features to help improve your business processes and operations.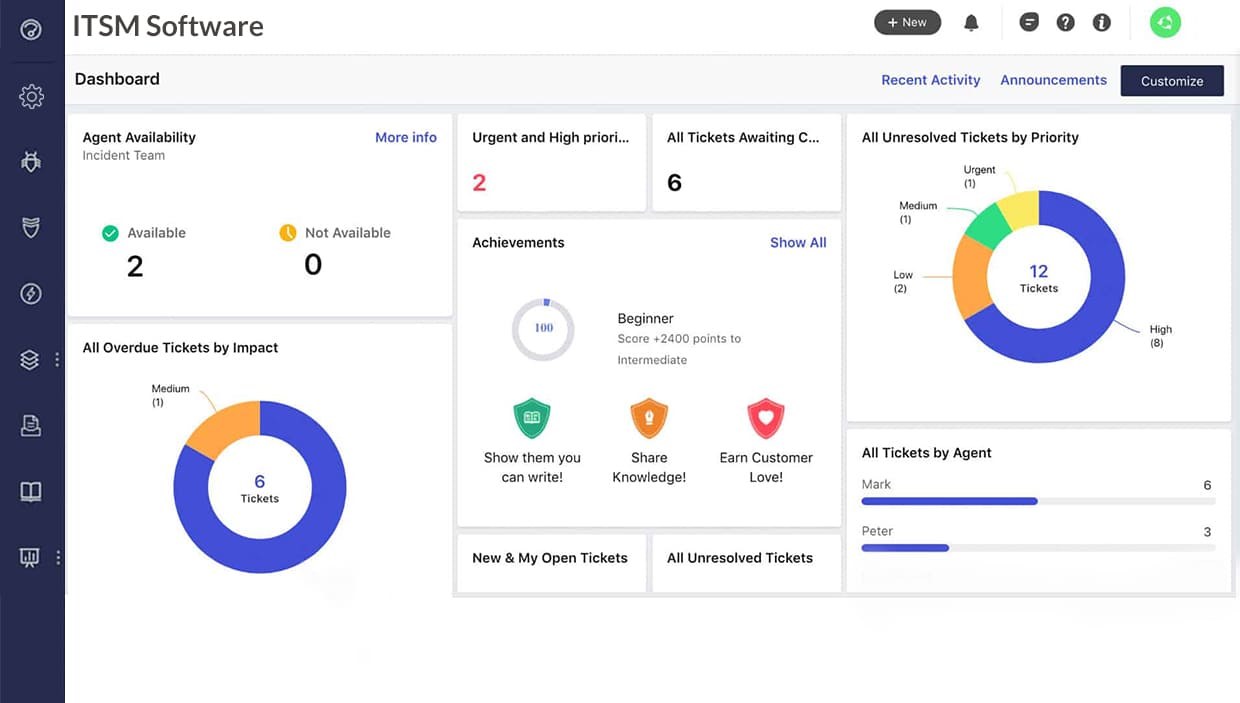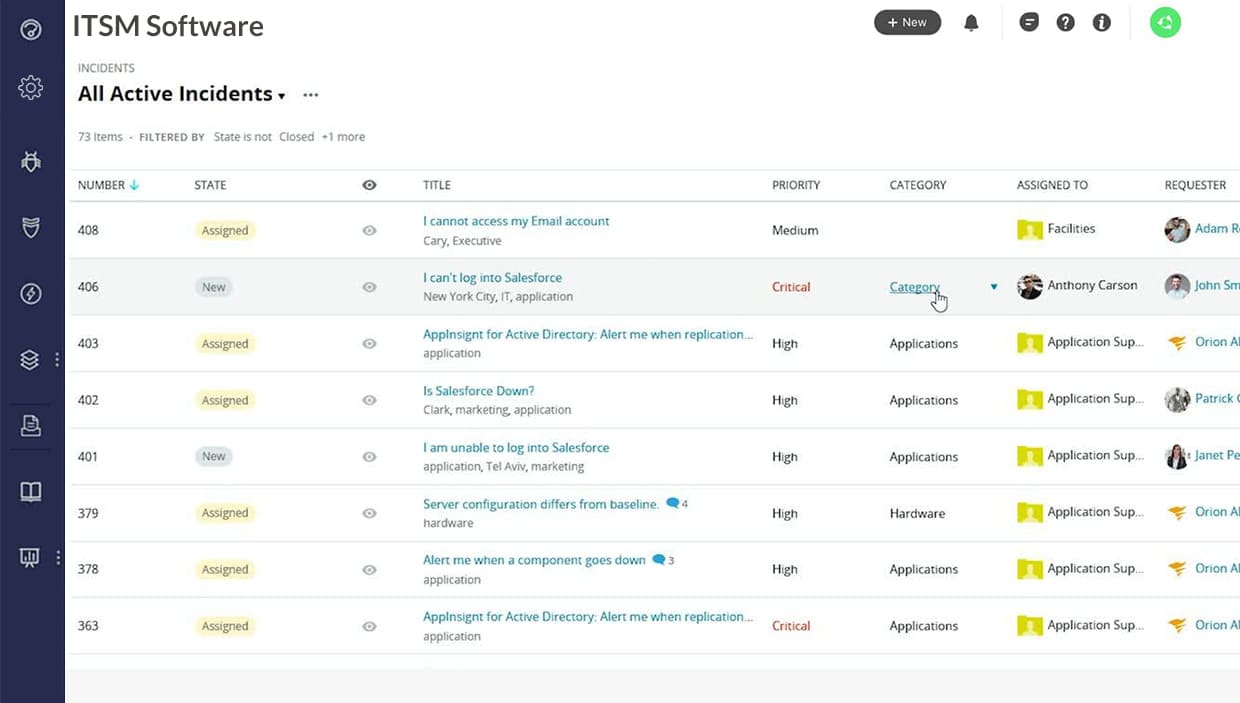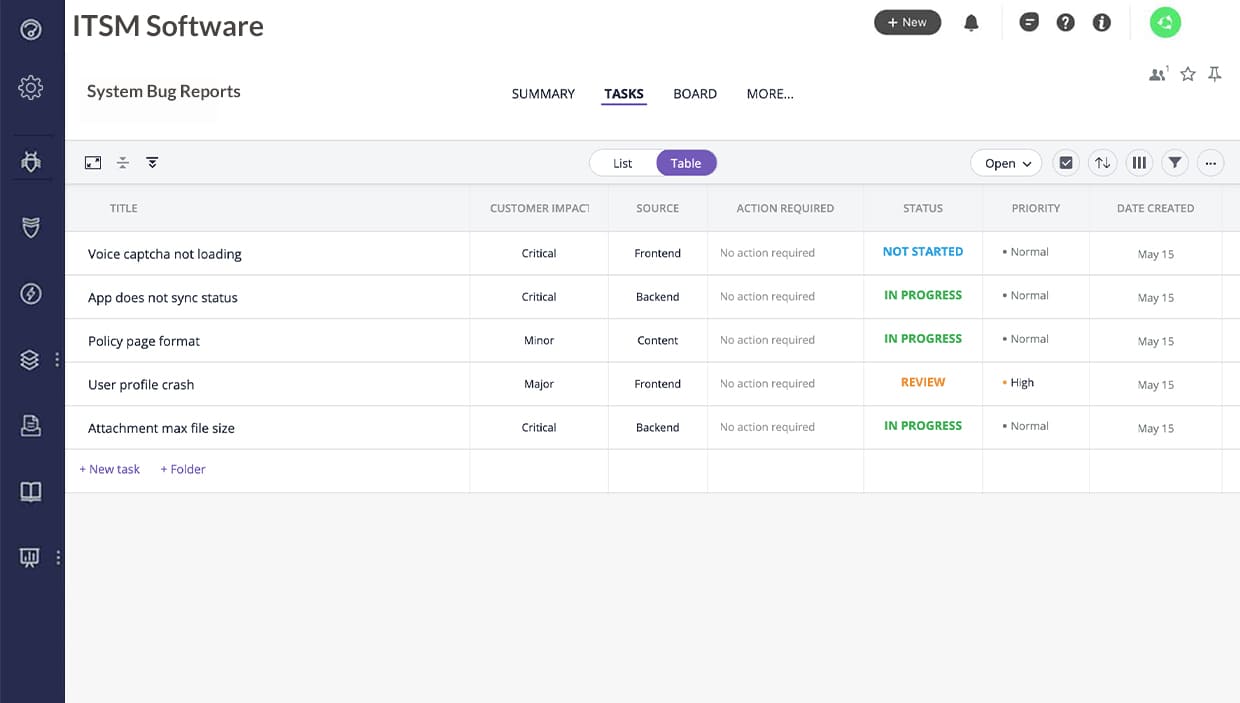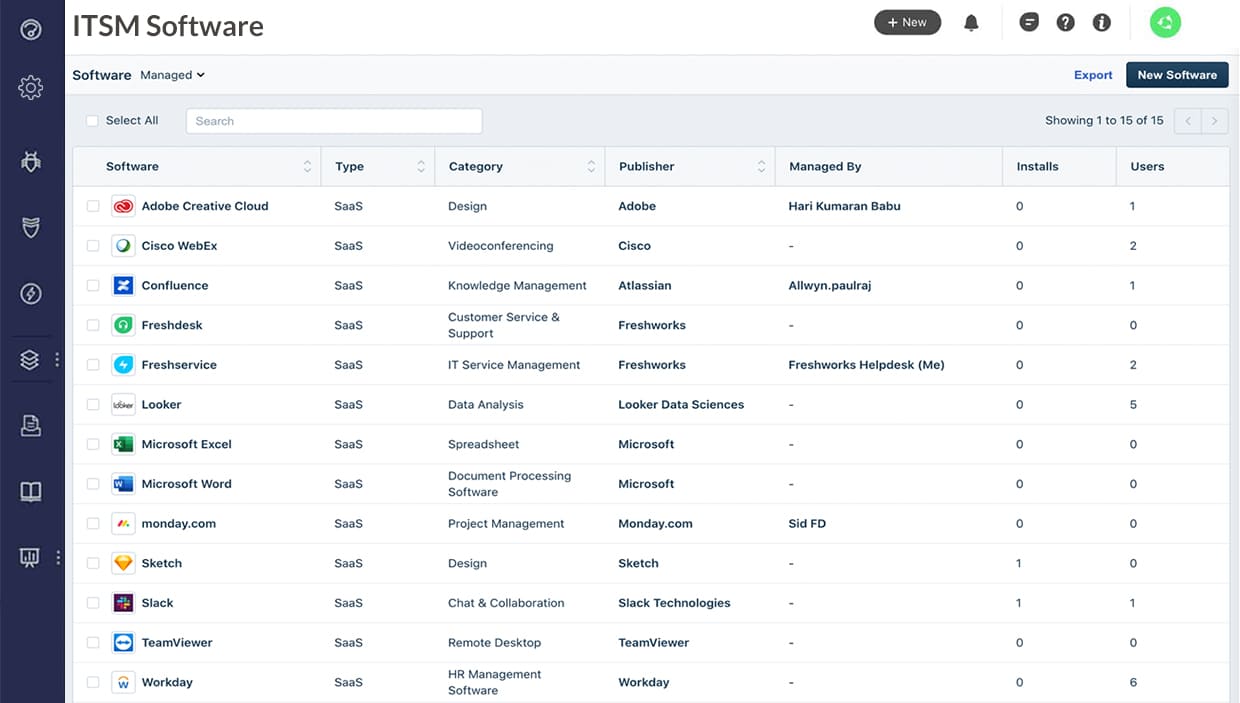 Process of Hiring ITSM Developers from Matellio
We keep it simple for our clients to hire ITSM developers for their next project with the most common hiring models.
Request For Quotation

Talk to Experts
Market Analysis
Feasibility Check
Cost & Time Estimation

Requirement Planning

NDA
Initial Designs
Estimated Work Hours
Sprint Planning

Development & Testing

Building the team
Documentation
Development
Testing

Support & Maintenance

Software Updation
Adding Custom Features
Post-launch Support
Backups
Client reviews
We are very proud of the service we provide and stand by every product we carry. Read our testimonials from our happy customers.
Frequently Asked Questions
Answers to the most common ITSM software development questions by the experts.
1. What does ITSM software do?
ITSM software enables your organisations' IT department to streamline all the processes with your current business needs and take a well-planned approach for enhanced productivity, business transformation, and growth.
2. How will ITSM solutions affect my business?
ITSM solutions will make your business more streamlined and eliminate the possibilities of issues in hardware and software in the IT department. It will also help in giving your employees a satisfying performance, thereby keeping them productive.
3. Can I use ITSM software for my mid-scale or small business?
Yes! If you have just started your business then, it is imperative to use the ITSM software so that your company can manage its IT requirements right from the start. Moreover, the ITSM software service will help your business grow better and offers enhanced IT performance.
4. What are the ITSM processes?
ITSM processes include five stages. 
Service strategy

 

Process building

 

Service design

 

Service transition

 

Service operation

 

Continual service improvement
5. Is ITSM safe?
Yes, the ITSM solutions offer quite a few benefits to your business, and the ITSM development services offer some essential IT support to your organisation and the ability to use devices or manage in case of any issue remotely.
6. How is ITIL different from ITSM?
While the ITSM is the practice or professional discipline of managing IT operations as a service, the ITIL is a set of best practices that provide guidance for ITSM but only covers the basics.
7. Why should I choose ITSM developers from Matellio?
It is essential to choose an experienced ITSM software development company for your business as one of your most vital departments, the IT department, depends upon the ITSM software. Our IT management software developers understand that and offer you the solutions that will work for your business and offer you the support the IT needs without being heavy on your pockets.
8. How can I hire ITSM developers from Matellio?
We have created a flexible engagement model for hiring developers that include,    
Dedicated Developers Model   

 
You can hire dedicated developers per your requirement and convenience and only pay a per hour charge.    
Let our experts work on project evaluation. This model is for those who are looking forward to the best.    
Time and Material Basis Model   

 
The complete application development process is our responsibility that includes choosing the correct development path.
9. How can I track the progress of my project?
Our ITSM development team will provide your weekly and monthly updates on the project, and you can choose your preferred communication channel, and we will be happy to communicate via the same.
10. How can I get in touch with developers at Matellio?
The cost is highly dependent on the features you want in the software, as well as the scale of your business requirements. Our developers can help you with it, to get in touch with the team of developers, you need to provide us with your details, and we will get back to you.