Get the Enterprise Mobility Management Software by the Experts
Simplify the device management, secure the user devices and upgrade the security of your corporate data with the enterprise mobility management software solutions by Matellio. Book a 30-minute free consultation call with the expert EMM developers today.
Get Started
What is Enterprise Mobility Management Software?
Enterprise mobility management allows organisations to keep a check on the devices used within the organisation. EMM software is a set of technologies that aims to simplify the management of devices and enhance the security of corporate data on devices, irrespective of their ownership. Whether the devices are corporate or are owned by the employee, i.e., BYOD, the EMM software or solutions give IT admins the power to enforce the required security measures.
Key Features of the Enterprise Mobility Management Software Development
EMM software development comes with robust features to help you safeguard your organisations' data.
Transform your business with the Enterprise Mobility Management Software
Get Experts to Help With Your Enterprise Mobility Management Software Needs.
Get in Touch
Why choose 
Matellio
 for Enterprise Mobility Management Software Development
Our experts at Matellio understands your enterprise architecture concerns and provide you with more than just solutions.

NDAs and Strict Policies
Our developers follow strict policies and NDAs to keep your development information safe.

Continuous Reporting
We keep you in the loop with the project progress via regular communication.

Experienced Professionals
Our developers help businesses with digital transformation with their expertise.

Flexible Hiring Models
Choose from our wide range of flexible engagement models for your business needs.

Easy No-obligation Quote
We offer you the project estimate without binding you into obligations.

Strictly Agile Methodology
We strictly adhere to agile development principles and ensure quality outcomes.

Experienced Managers
Never face any project management issues with our expert managers

Seamless Communication
We prefer the communication channels that you like for accessible communication.
A Glimpse of How Your Custom EMM Software Will Look Like
The enterprise mobility management software will come loaded with features to help improve your business processes & operations.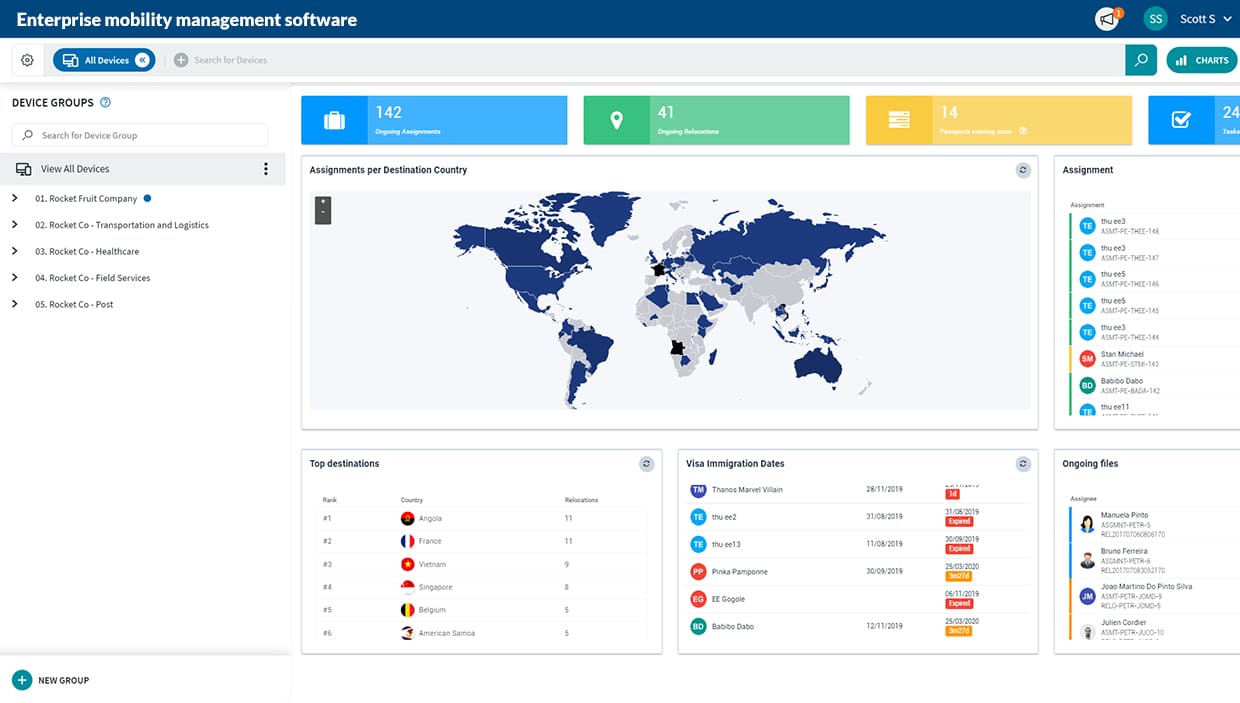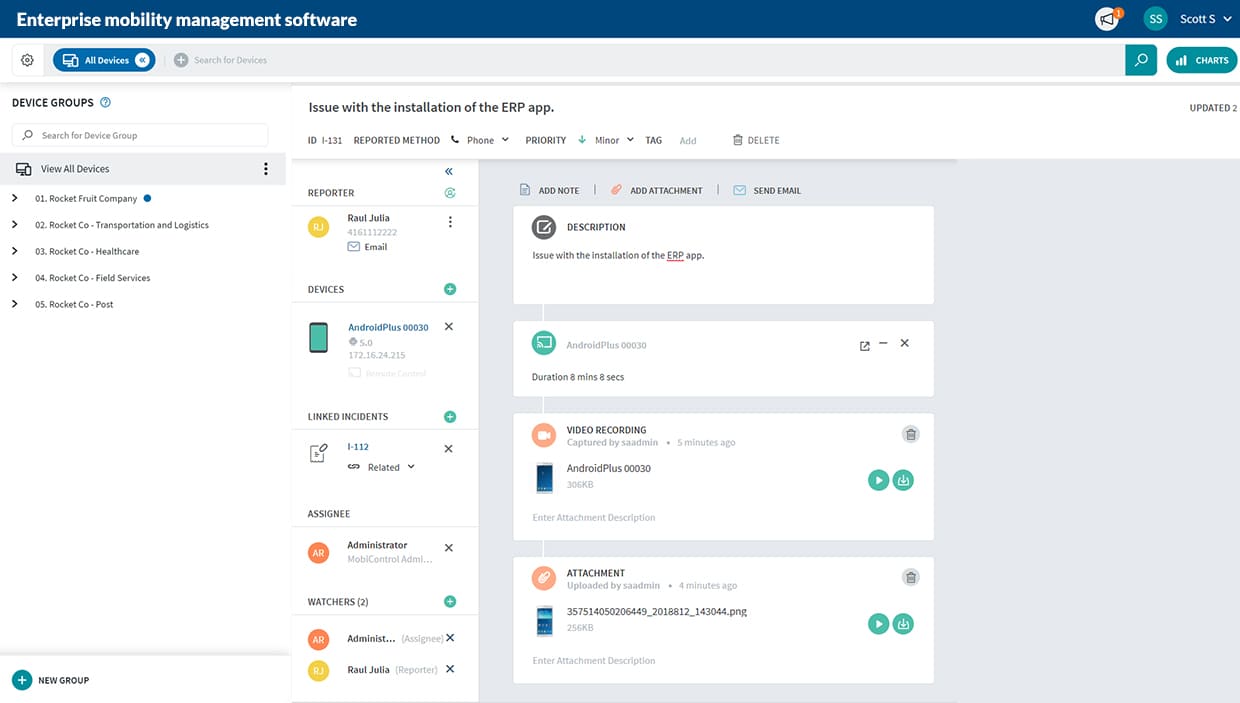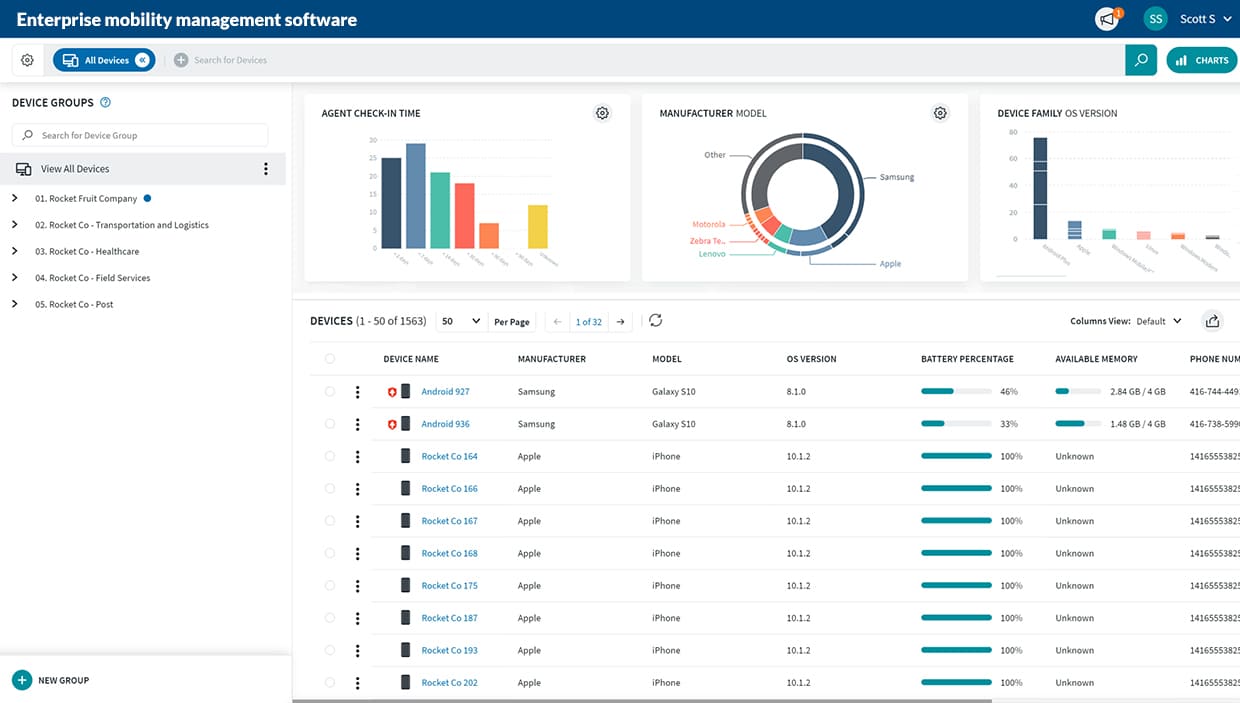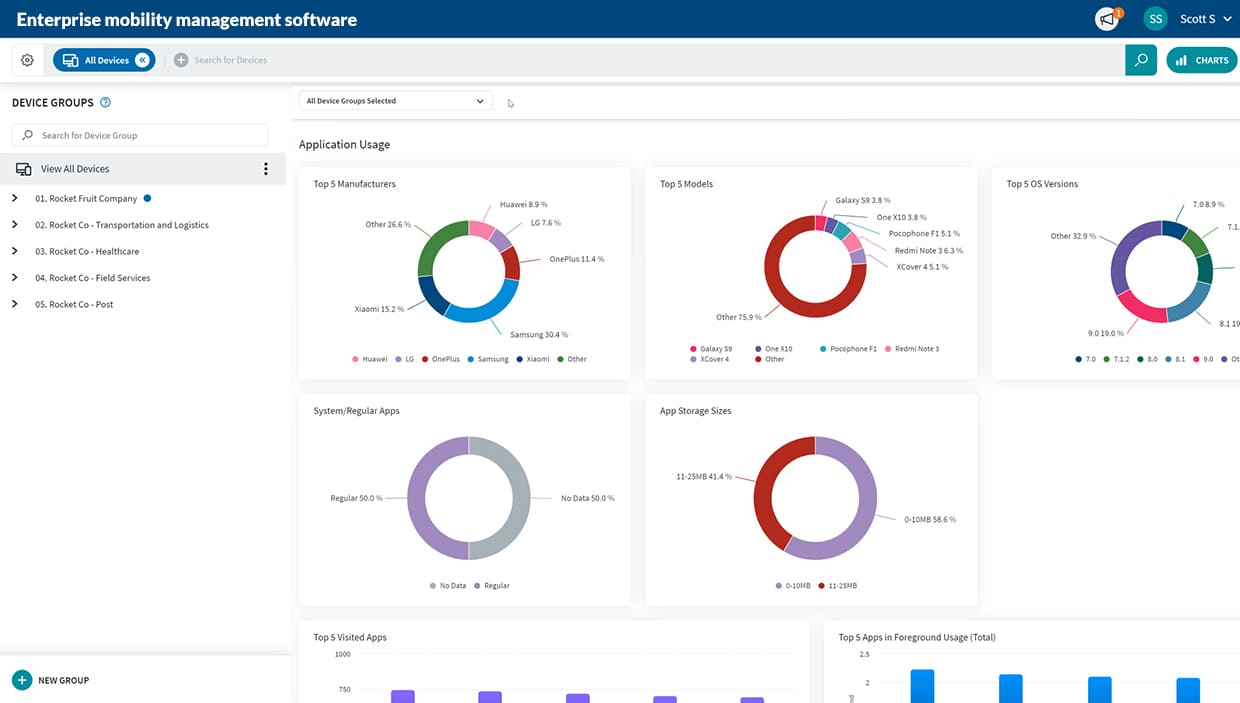 The Process to Get your Custom EMM Software Developers
Our end-to-end project development process involves the following 4 steps, we can configure each one to your liking.
Request For Quotation

Talk to Experts
Market Analysis
Feasibility Check
Cost & Time Estimation

Requirement Planning

NDA
Initial Designs
Estimated Work Hours
Sprint Planning

Development & Testing

Building the team
Documentation
Development
Testing

Support & Maintenance

Software Updation
Adding Custom Features
Post-launch Support
Backups
Client reviews
We are very proud of the service we provide and stand by every product we carry. Read our testimonials from our happy customers.
Frequently Asked Questions
Answers to the most common Enterprise Mobility Management software development questions by the experts.
1. What is enterprise mobility management software?
Enterprise Mobility Management (EMM) is a software and set of technology solutions that allow organisations to manage the devices like laptops, tabs or mobiles in their organisation. These devices may be corporate-owned or employee-owned (BYOD) used to access sensitive business information.
2. How will enterprise mobility management solutions affect my business?
Enterprise mobility management is about managing and integrating devices with a secure IT base to support employees and enhance the work processes. EMM helps businesses enhance devices' safety like laptops, mobile or tabs and strengthen security while safeguarding against data loss.
3. Can I use enterprise mobility management software for my mid-scale or small business?
EMM software is flexible, robust and comes with security features that will safeguard your business data right from the start. If you have a small-scale business, you should opt for the EMM software development from the EMM solution company to understand your business and offer you the solutions that will work for your small business.
4. Which enterprise mobility management software would suit my requirements?
The performance and the selection of an EMM software that suits you depending on your business. To give you an idea about the EMM software in the market, here are a few popular EMM software  
Scalefusion

 

 

Jamf

 

 

Microsoft enterprise mobility

 

 

Fleetsmith

 

 
However, the best EMM software is the one built specifically for your enterprise and its requirements. We highly recommend getting a custom enterprise mobility management software if you are planning for one.
5. What are the companies using enterprise mobility management?
Companies all over the world prefer EMM software solutions for their businesses. Few of the renowned companies are  
Accenture 

 

AT& 

 

Atos 

 

Cisco 

 

Deloitte 

 

Deutsche Telekom 

 

DMI 

 

Honeywell
6. What are the benefits of enterprise mobility management?
The Enterprise Mobility Management Software have high potential when it comes to supporting and safeguarding your data. The key benefits of EMM solutions include,  
Offers Mobile Device Endpoint Security 

 

Prevents enterprise data loss 

 

Enhances the business Productivity 

 

Allows you to manage mobile content
7. Why should I opt enterprise mobility management development solutions from Matellio?
Matellio is your one-stop solution for Enterprise Mobility Management Software and other software solutions for your business. The experts at Matellio understand your business and develop solutions that will fit your requirements while offering you the most cost-effective solutions. Talk to our developers for the quote and connect with the experts over a 30-minute consultation call.
8. What are the engagement models to hire enterprise mobility management developers?
We have created a flexible engagement model for hiring developers that include,      
Dedicated Developers Model 

 

Turnkey Project Model     

 

Time and Material Basis Model
9. What are the future trends for enterprise mobility management software?
Enterprise mobility has gained pace in the past few years and is certainly going to be more popular with passing time.  Right now, could be the best time to invest in an EMM software as it can highly improve efficiency, and doing it 2 years later might cost even more than what it would cost right now.
10. Do you sign NDAs?
Matellio takes the security and safety of the customers very seriously; thus, we put NDAs in place at any stage of the development.