Fleet Management App Development
Lead the competition curve by developing an innovative fleet management app that streamlines your logistics and transportation business.
Build a Fleet Management App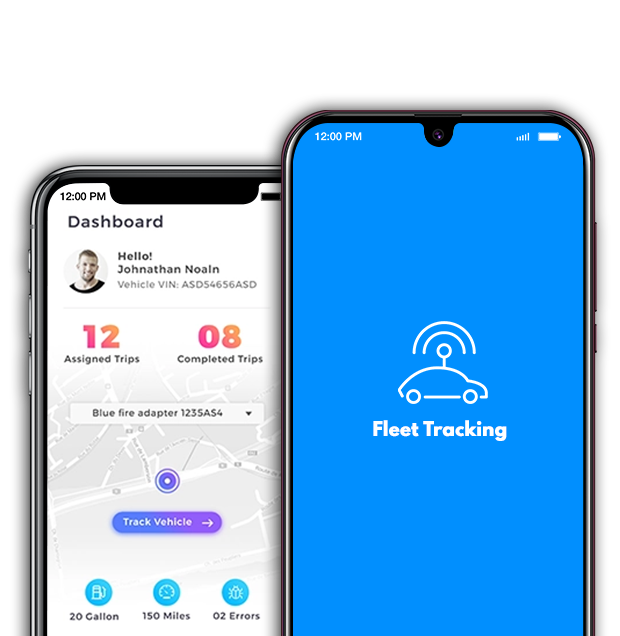 What is the Fleet Management App?
Fleet management app offers you a way to streamline the operations of logistics and transportation businesses. Enabling one to monitor all the facets of their vehicle, the app allows for activities such as driver management, vehicle maintenance, vehicle tracking and diagnostics, vehicle financing, speed management, fuel management and a lot more at their fingertips.
Let's Discuss
Fleet Management App Features to Consider
Full-fledged fleet management apps for enabling the business to stay informed about their vehicles and manage various aspects related to them.
Need Custom Features?
Want to Build a Fleet Management App?
Grab a firm grip on your logistics and transportation business with a dedicated fleet management app.
Get a Free Estimate
Types of Fleet Management Apps We Can Build for You
Check popular fleet management apps that make a mark in the world and build the next ground-breaking application for your business.

App like Chevin Fleet
Develop a fleet management app like Chevin Fleet App & enable seamless business management

App like Verizon Connect
Fleet management app development services to build an app like Verizon Connect App.

App like FleetSmart
Create a stunning mobile app like FleetSmart to manage your fleet and boost your revenue.

App like Pinpointers Tracking
Build upon the best features of the PinPointers app & give your business a competitive edge.

App like Quartix
Develop fleet management app like Quartix App & augment your business value & revenue.

App like Asset Monitoring
Develop a fleet management app like Asset Monitoring Solutions and optimise your fleet.

App like Fleetio Go
Get inspired by Fleetio Go App & build upon its best features to take your business higher.

App like Webfleet Solutions
Build a fleet management app like Webfleet Solutions and take your business to new heights.
Looking for Fleet Management App Development Company?
Matellio can help! With over 200+ certified engineers and decades of experience, we offer one of the finest mobile app development experience to our global clients.
Share Your Requirements
Fleet Management Software for Your Logistics Business
Matellio, with its in-depth understanding of the industry and technical acumen, can help you take your services online by developing an efficient mobile solution. With a global clientele, our experts have experience in developing web and mobile apps for diverse industry verticals. Let's talk about how can we help you, reach out to us today!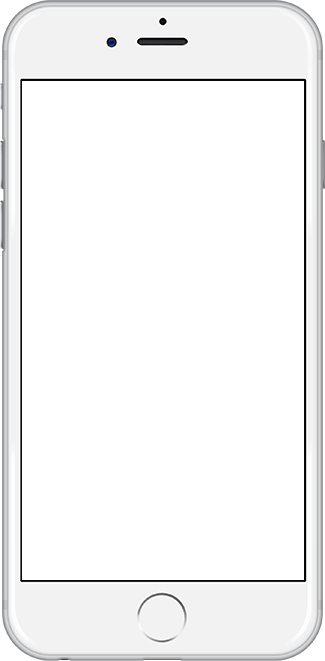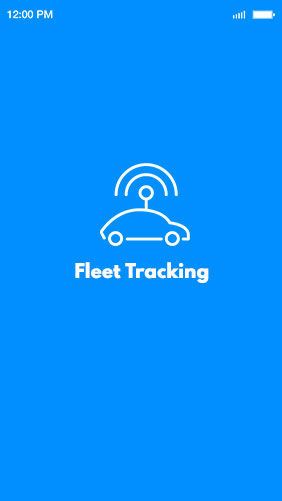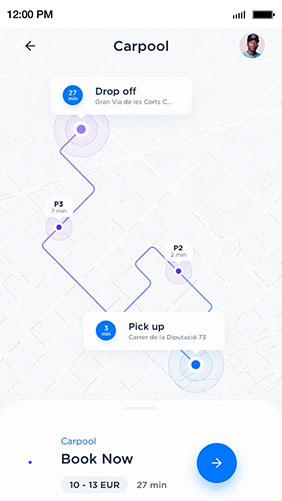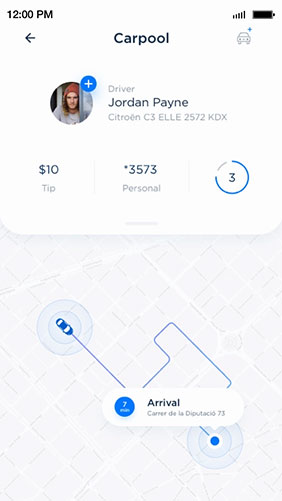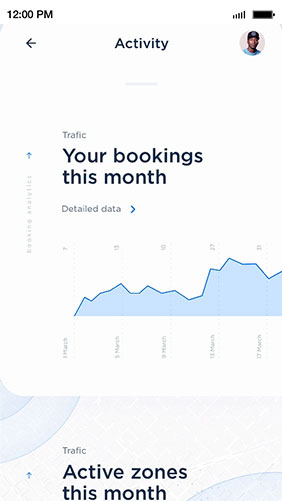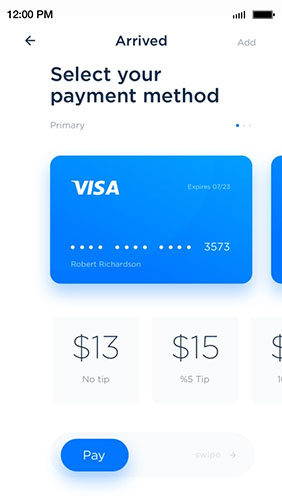 Do You Have Questions?
Everything you need to know about fleet management app development.
1. What is GPS-based vehicle tracking?
A GPS-based fleet management platform gets you all the vital information about your vehicles at your fingertips. The metrics provided by these apps include vehicle speed, engine performance, drive behaviour progress to location, and a lot more. Enabling businesses to get all the information, it makes it easier for them to create strategies regarding fleet.
2. Do you have experience in developing fleet management apps?
Yes, we hold experience of over two decades building apps for different markets and clientele coming from various industry verticals and geographic locations. This also includes some of the pioneers in the field of logistics and fleet. Our clients who have benefitted from our services enjoy quicker turnaround, cost-effective development, and one of the most efficient teams in the industry.
3. I want my app to be a combination of hardware & software devices wherein hardware will enable data transfer to the app, & the app will work upon that data. Is it something Matellio can help me with?
For sure. Matellio holds expertise in next-gen technology solutions, including: 
AI/ML

 

 

IoT and IIoT

 

Embedded engineering

 

Cloud Computing

 

Blockchain

 

And traditional web and mobile technologies

 
This enables us to fulfil any requirements that you may have, including this.
4. What is the team strength of Matellio?
Matellio offers some of the best engineering minds certified in their respective fields. Our ever-growing team currently has more than 250 skilled members, including: 
Native app developers

 

Cross-platform app developers

 

Web application developers

 

UI/ UX engineers

 

Front-end developers

 

Back-end developers

 

QA experts

 
5. What is smart fleet management?
Smart fleet management integrates gleet management technologies to manage, maintain, and ensure efficient fleet operations. It enables digitisation for comprehensive fleet management, maintenance, fuel management, driver safety, telematics, tracking and smart surveillance.
6. Is invoice generation and sharing a part of the app, or can I include it as a feature in my app?
The invoice generation module can be a great add-on to the custom fleet management app. Even if you can think of more features that would help your business, we'll be able to offer the required customisation.
7. Can you help me with the market research of my idea?
For sure. Matellio starts with a comprehensive assessment of your business idea, wherein our expert business consultants will help you uncover various aspects of your plan. This includes: 
Target market research

 

Competitive research

 

Brainstorming to create your USP

 
And much more that leads to better execution of your idea.
8. What are the benefits of fleet management?
Fleet management technology can help businesses by improving a lot of crucial areas, such: 
Driver safety

 

Fuel consumption

 

Real-time updates and insights

 

Custom reporting helps increase efficiency and cuts costs

 

Improve vehicle maintenance

 

Improve customer satisfaction

 

Improve route planning
9. How much does a fleet management app development cost?
Fleet management app development cost varies on multiple factors like:  
Features and functionality

Complexity of features

Number of user panels

Devices the app will be accessible on

Team size and experience of each resource
For an accurate estimation for FREE, you can reach out to our fleet management app development specialists.
10. Do you have the copyrights for the apps mentioned above?
No, we do not own any copyright to any of the apps mentioned above. The names are used as a representation to give you an idea about what the market has on offer. We will build your app ground up, customised in the way you want it to be.