eCommerce App Development
Offer your customers a personalized experience and the convenience to shop right from the comfort of their homes with a feature-rich and cost-effective eCommerce app development.
Get a Free Quote!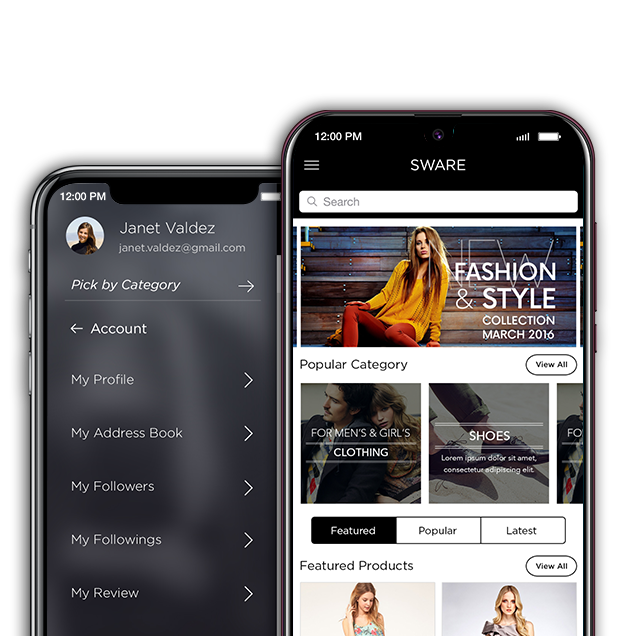 What is an eCommerce App?
An on-demand eCommerce app enables the businesses to showcase all their products to the right customers and at the right time. With eCommerce app development, the businesses can seamlessly digitize their retail stores, and can leverage the booming online market for a better profit and an enhanced brand value. Not just that, but even the investors that aggregate with various retail stores can invest in eCommerce app development to earn whopping revenues without much effort.
Let's Begin!
What Basic Features are Required in an eCommerce App?
Custom eCommerce solutions that help leading retail brands to grow and flourish in the internet arena
Need Custom Features?
Want to Build an App for Your Retail Business?
Let your customers shop their favourites whenever they want to without having to visit your store with a dedicated eCommerce app for your business.
Get a Free Estimate
Types of eCommerce Apps We Can Build for You
Select any of the popular apps and we promise to offer you a similar eCommerce app development as per your needs.
Have Ideas for Your eCommerce App Development?
Whether you have ideas or you want to know more about our eCommerce app development, we are always here to help you!
Talk to Experts!
eCommerce App Solutions Tailored to Your Business Goals
Get your business an upgrade with an app that is bespoke to your business requirements and is custom to your customers' demands. At Matellio, we consider your specific requirements as well as help you build a solution that your business needs to scale higher. Reach out to us and leverage the smartphone revolution to boost revenues.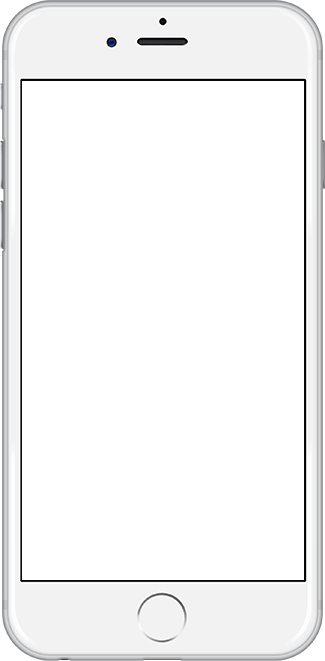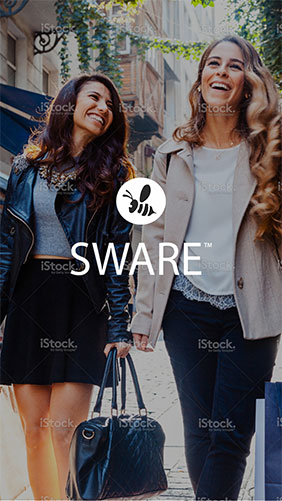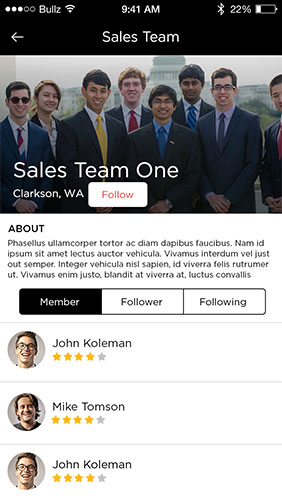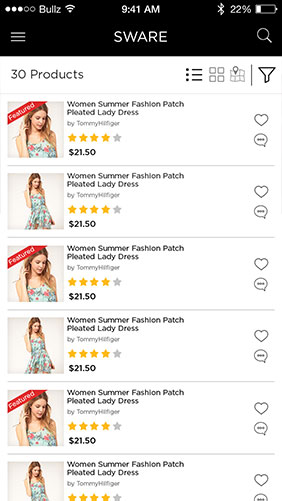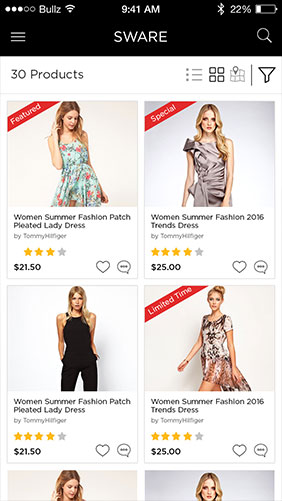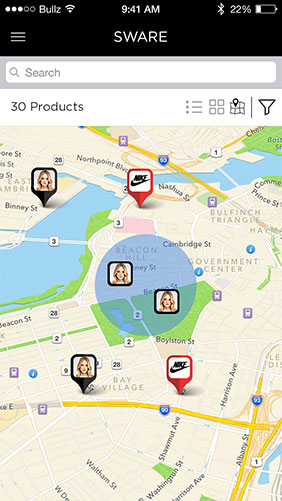 Do You Have Questions?
A list of frequently asked questions to help you understand how it works.
1. How do I develop an eCommerce app?
You can follow these steps to develop your eCommerce application: 
Identify a promising market

 

Look for the best eCommerce mobile app development company

 

Validate your business idea from experts

 

Hire professional eCommerce app developers

 

Select advanced eCommerce app development features

 

Look for aesthetic designs for MVP

 

Follow agile methodology for eCommerce app development

 

Test your eCommerce app

 

Deploy on various online platforms
2. How much does it cost to build an eCommerce app?
The cost to build any sort of on-demand application depends majorly on your requirements and eCommerce app development is no exception. We need to analyze a lot of factors before offering you an accurate cost for your eCommerce app development. Hence, it is always a wise decision to consult your requirements and ideas with our experts to get an exact quote for your project.
3. What is the best eCommerce mobile app development company?
The best eCommerce app development company varies from person to person. For a generalized term, the best company can be one who offers you all the professional eCommerce app development services including quality assurance, idea consultation, MVP creation and app developers. Besides that, a company that follows agile methodology is also considered as the best eCommerce app development company as it ensures that your app is built as per your expectations and in an effective manner.
4. How do I build an eCommerce website?
To build an effective eCommerce website, you firstly need to l;ook for an expert eCommerce development company that can offer you all the resources you need for your website development. Then, you should create an MVP of your site to check all the designs and features you selected for your eCommerce store. Next, you need to start with the development, and then you should test your eCommerce site by consulting with the best QA testers. Finally, you can select a hosting to host your site over the internet.
5. How do you monetize an eCommerce app?
There are many ways through which you can easily monetize your eCommerce store. For instance, you can offer subscription-based models to your users, or you can charge them a nominal fee for orders below a specific price range. Besides that, you can run third-party ads of the brands not related to your niche on your app to earn extra revenues for your eCommerce app.
6. I want to build an app like Amazon. Can you help me?
Yes, we can surely help you build an exact similar app like Amazon tailor-made to your business requirements. You can contact us and can share your ideas with our exports for free by filling our form below!
7. Do you offer third-party integration service?
Yes, we do offer third-party integration services to make sure that your eCommerce app has all the capabilities that are sufficient to outgrow your competitors and make you a top brand in your niche.
8. What is an eCommerce stack?
An eCommerce stack is a combination of tools and technologies that is needed for an efficient eCommerce app or eCommerce website development. For developing your eCommerce app, our developers use many such technologies and APIs including Node.js, Angular, MongoDB, MySQL, Express.js, and so on.
9. Can you help me to market my eCommerce application?
Yes, we can help you with all your requirements including digital marketing for your eCommerce app. You can easily avail our best digital marketers and SEO executives to market your eCommerce app on various platforms.
10. Are you a copyright owner of the above-mentioned apps?
No, we do not own any of the apps mentioned above. However, we have years-long expertise in developing and delivering similar types of apps to various businesses including startups and enterprises. You can easily share your requirements with us and we promise to make an exact app as per your needs.