Property Management Software
Move your property data on the cloud and leverage our effective property management software. Manage your business efficiently by automating all your tedious tasks. Gain access to powerful and robust tools and get 24/7 updates about your property. Get insightful data, reduce all your errors and worries, and see how each property is performing.
Request a Free Quote
What is Property management software?
Property management software is a robust tool that helps the property owners, managers, or even operators to simplify their tasks. Through effective property management software, you can perform all your day-to-day operations like handling records, sending updates to customers, carrying out transactions, etc. very efficiently. Marketing your property also becomes easy with project management software.
Besides that, you can also get the latest updates about your property/investments, which can help you to stay ahead in this ever-changing market. It also offers you robust tools to automate your leasing process by collecting all the required documents at one place and managing them efficiently. It also helps you to make more informed decisions by providing you with critical insights over your immovable property.
Features of Property Management Software
Property Accounting
Keeping accounts up-to-date is critical for every business. Therefore, property management software offers you a robust module that helps you in your accounting operations. You can securely manage your property accounts, accept online rents, and can monitor your daily expenses. Besides that, it also makes your tax filing easier by providing you online portal to fill out a 1099 tax form. You can even generate reports of all the payments done, or received by you.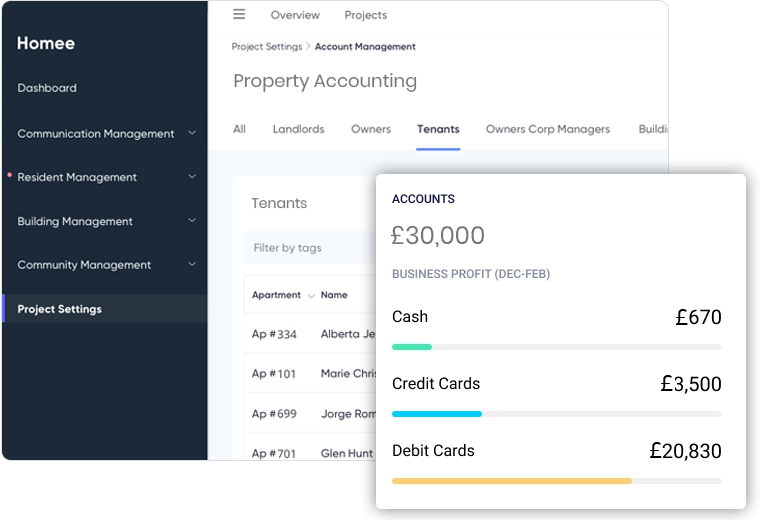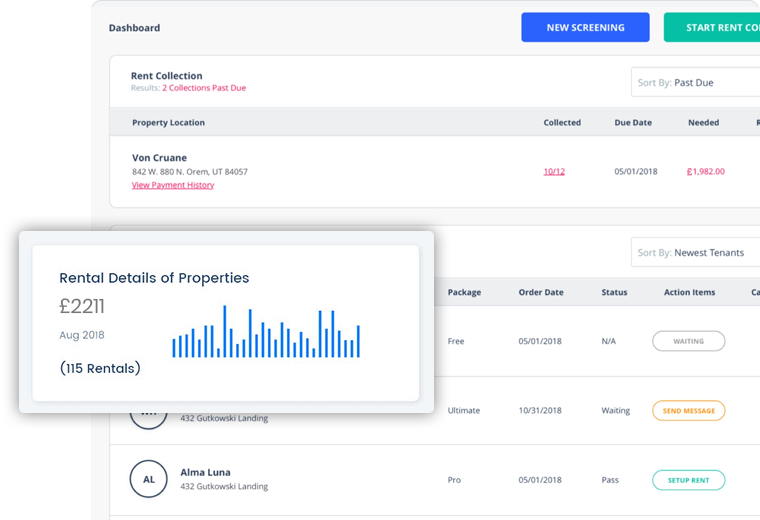 Lease Management
You can simplify the process of managing and renewing your lease with the help of lease management option. It carefully gathers and manages all the vital lease data and stores them at a single source. Not only that, but property management software also offers cloud storage and e-signature options to simplify your leasing process. Moreover, you can also accept rental applications or can even screen your tenants based on their criminal or eviction records.
Business Management
Apart from managing lease and accounts, there are many other critical tasks that a property manager has to perform. So, with the help of business management module, they can quickly finish those tedious operations. This module facilitates seamless communication with vendors, tenants, and owners, from one central platform. Moreover, it also allows you to accept rents or send financial reports to the owner. You can even store all your documents securely using this software.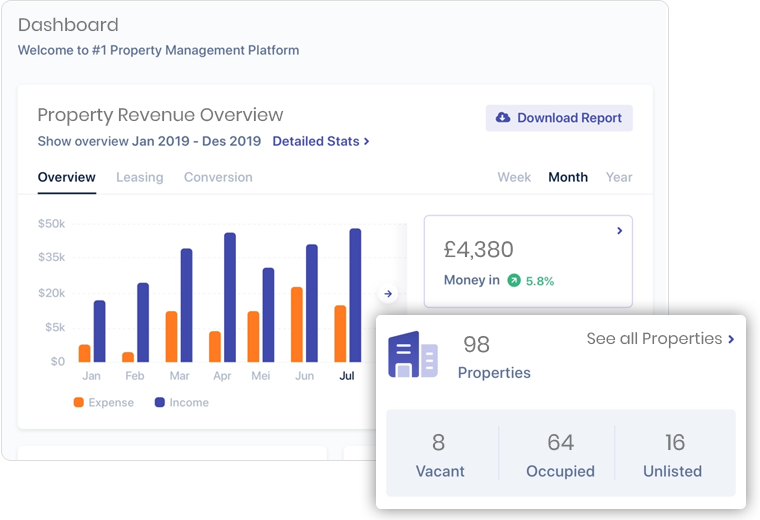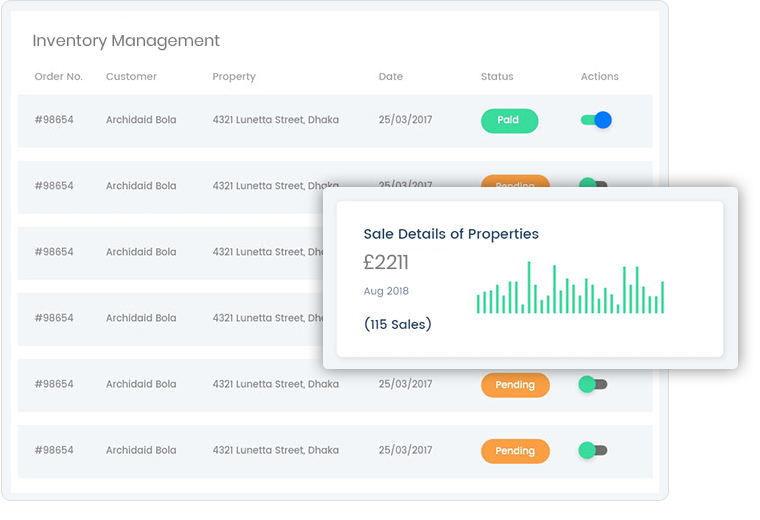 Inventory Management
Inventory management is a beneficial aspect of property management software. It allows you to share your inventory as per your customer requirements. Meaning, you can share the same inventory in various forms, whether as a family room or as a student room, to meet the user demands. It enhances your property's value and gets you the best deals for your property. It also enables you to change the rates and availability of your property as per the market demands.
Booking Support
You can lure a large number of customers by providing online booking options. The booking support module enables your users to book any rooms or view any property online. It also offers robust tools like providing different property options, checking availability, online payments, and confirmation messages to your users. You can even streamline your booking operations and can serve more customers via booking support module of property management software.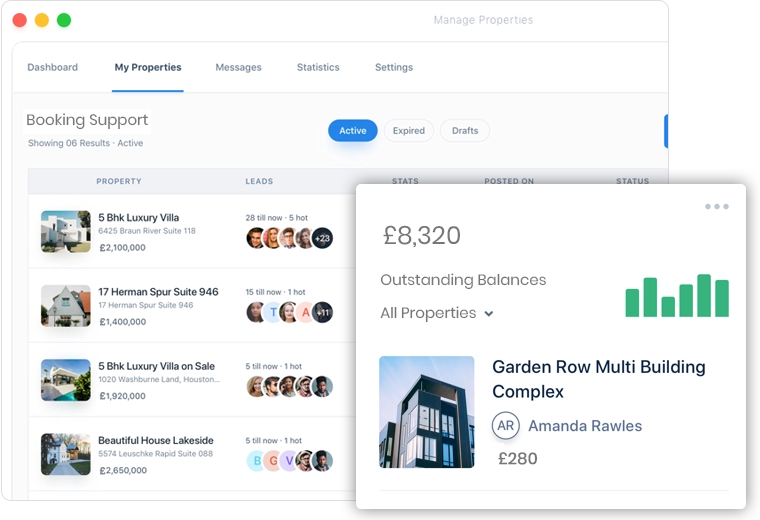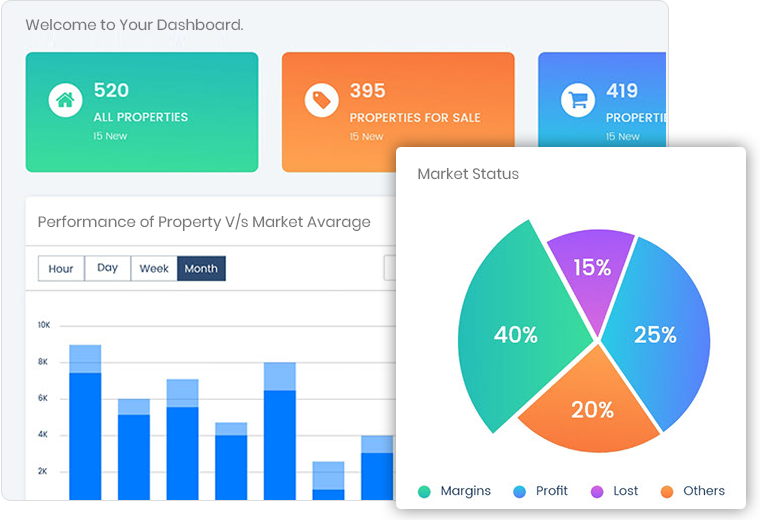 Data Analysis
A business cannot become successful without effective reporting and analytics. Therefore, data analysis modules give you accurate and visual-rich reports over your business operations. You can get reports on almost all the aspects of your business, such as how your inventories are performing, total sales, outstanding payments, etc. With the help of these accurate reports, you can determine the areas which need attention.
Looking for more features? That's easy!
Contact us to build bespoke software solutions that are designed and developed keeping your custom needs in mind.
Discuss with our Experts
Engagement Models
Discover the engagement models that best suit your requirements for ERP development.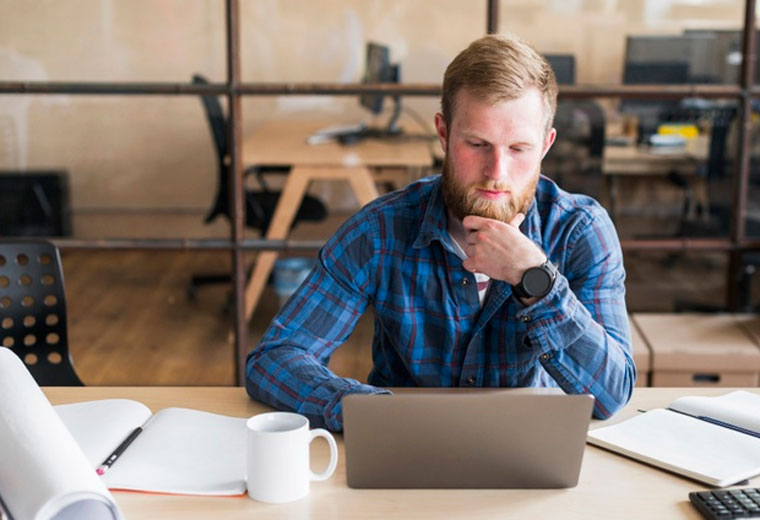 Dedicated Developers Model
Hire developers from our engineers, project managers, and QA experts to implement cost-effective, customer-specific frameworks with resource optimization.
Hire Us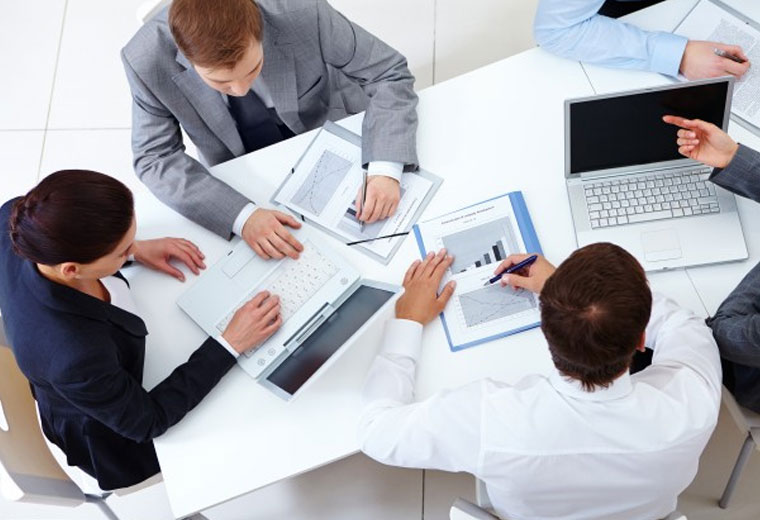 Turnkey Project Model
Share your requirements and let our business analysts assist you with requirement analysis and scope freezing to ensure ERP product development within your budget.
Hire Us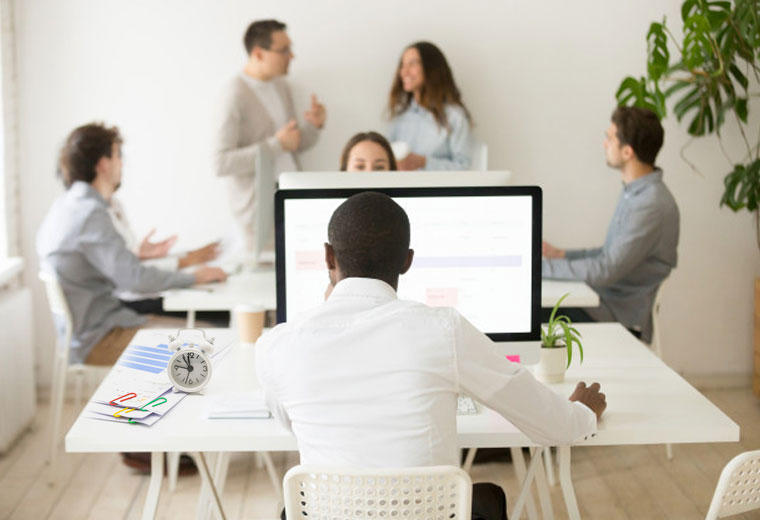 Time and Material Basis Model
Build ERP solutions for your enterprise by hiring us on flexible time and material basis to make sure you have a team that adjusts to your changing requirements.
Hire Us