Get your Doctor Appointment / Virutal Consultation app developed for the US or UK market!
Leverage the potential of the internet to make your healthcare expertise available to patients globally at every time of the day
Talk to Consultant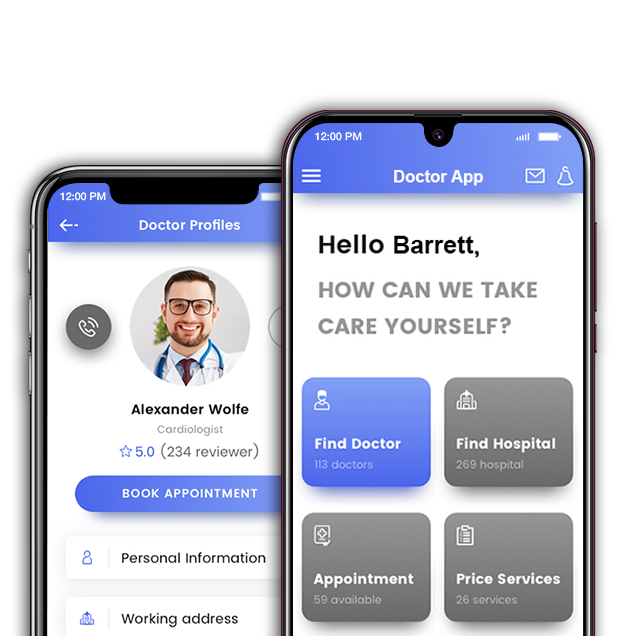 What is On-demand Doctor App Solution?
On-demand doctor apps offer an intuitive platform that connects medical practitioners and patients. Patients ailing from any of the diseases such as cold and flu, UITs, allergies, depression, anxiety, eye problems, etc. can instantly connect with one of the available healthcare experts and find a solution to their problem on-the-go. Bringing expert services under a single screen, these apps ensure that patients can avail expert help 24 hours a day and 7 days a week
Let's Discuss
What Features to Look While Developing On-demand Doctor App?
Custom On-demand doctor apps that fit all types of global businesses and are technologically advanced and commercially feasible
Find Out Cost of this App
Want to Build Your Own On-demand Doctor App?
Give your clinic and healthcare, offering a new way to connect with care seekers. Develop an on-demand doctor app!
Get a Free Quote
On-demand Mobile App Solution for Your Healthcare Venture
Leap into the internet arena and digitally transform your healthcare services. With experience in developing telemedicine app, Matellio can help you to bring your app idea to reality smoothly. From the initial stage of ideation and requirement gathering to deployment and constant support, our team has got each stage of development handles under a single roof for you.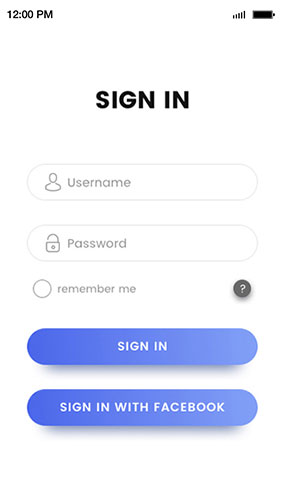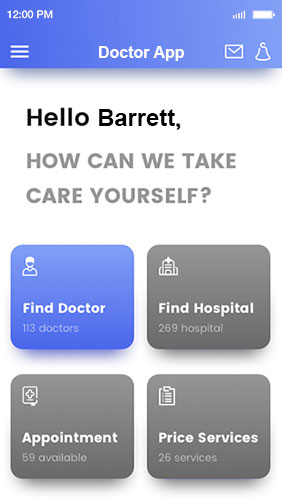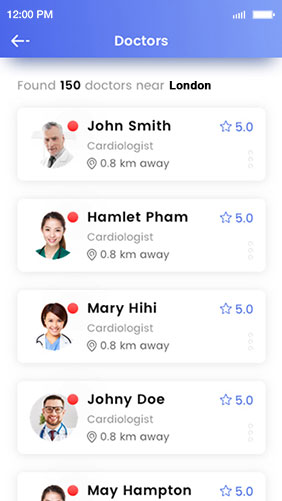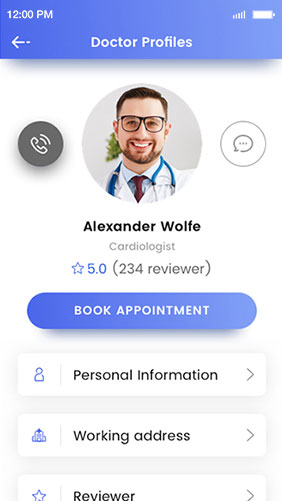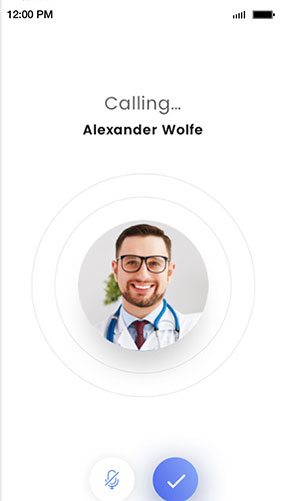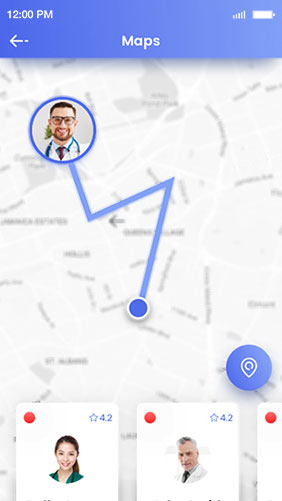 Do You Have Questions?
A list of frequently asked questions to help you understand how it works.
1. I just have a mobile app idea. Can you still help me build my app while helping me refine my business model?
Yes, our expert business managers are there to help you at every stage of your success. Simply share your requirements with us and you shall have all your answers at the figertips.
2. I want to make a web app as well as a mobile app for my restaurant. What's Matellio's forte?
Matellio holds expertise in web app development as well as mobile app development. We can help you build both the types of application for your restaurant. Contact us!
3. What project development methodology do you follow?
Here, our keep focus is on quality and client satisfaction. We follow agile methodology for the software development process. That said, we also work according to the waterfall model if the client needs or requirements state so.
4. Do you hold expertise in UI/ UX development as well?
Yes, we have a dedicated team of UI/ UX engineers who will ensure that your app offers a seamless experience across devices and platforms. 
5. Can you help me with app branding?
Yes, Matellio has a team of expert SEO and ASO experts who help you to brand your mobile or web app.