Custom Telemedicine App Development Services
Leverage the potential of the internet to make your healthcare expertise available to patients globally at every time of the day
Talk to Consultant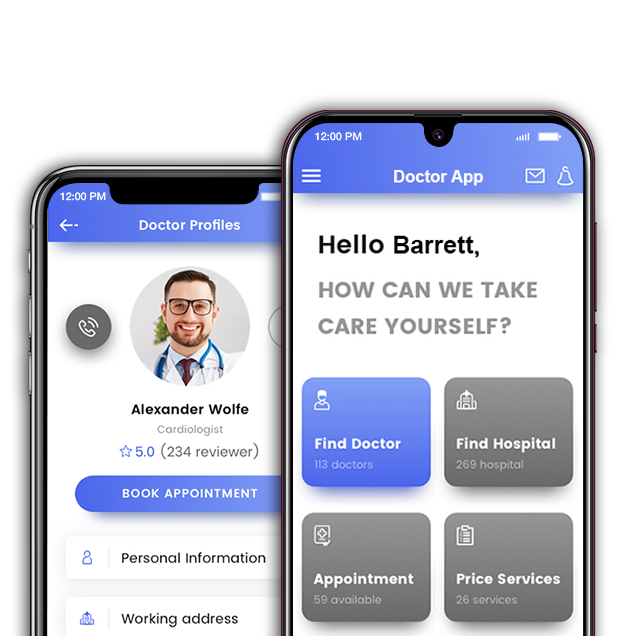 What is On-demand Telemedicine App?
Telemedicine apps offer an intuitive platform that connects medical practitioners and patients. Patients ailing from any diseases such as cold and flu, UITs, allergies, depression, anxiety, eye problems, etc., can instantly connect with one of the available healthcare experts and find a solution to their problem on the go. Bringing expert services under a single screen, these apps ensure that patients can avail expert medical help 24 hours a day and seven days a week.
Let's Discuss
What Features to Look at During Telemedicine App Development?
Custom online medical consultation apps that fit all types of global healthcare businesses & are technologically advanced & commercially feasible
Find Out Cost of this App
Looking for Telemedicine App Development?
Give your clinic and healthcare offering a new way to connect with care seekers by contacting telemedicine app developers at Matellio.
Get a Free Quote
Telemedicine Apps Customized According to Your Healthcare Enterprise
Leap into the internet arena and digitally transform your healthcare services. With experience in developing a telemedicine app, Matellio can help you smoothly bring your app idea to reality. From the initial stage of ideation and requirement gathering to deployment and constant support, our team has got each stage of development handled under a single roof for you.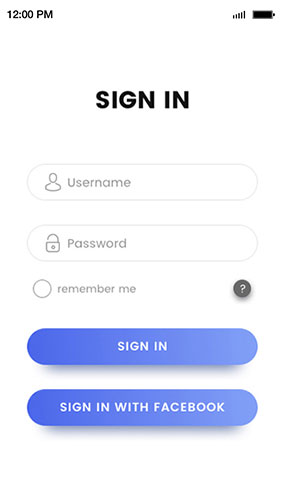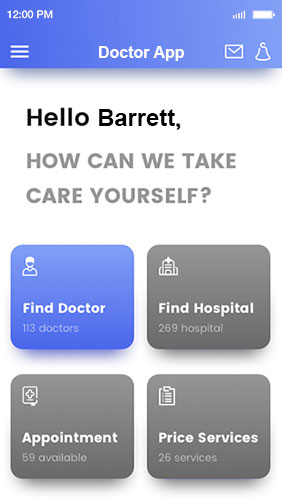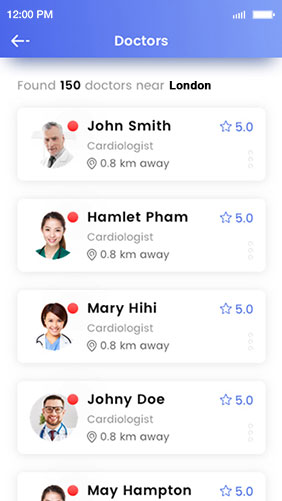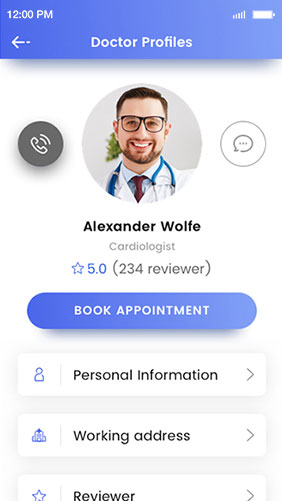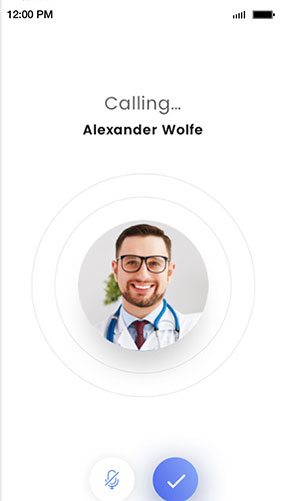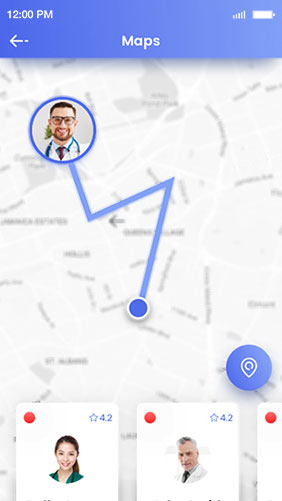 Do You Have Questions?
Everything you need to know about telemedicine app development.
1. How do I make a telemedicine app?
It is simple to pursue telemedicine app development. All you need is expert help by your side. This can either be a freelancer or a telemedicine app development company. While hiring freelancers might sound intriguing to you, hiring a company instead goes a long way to boost your investment returns and helps you gear up to future technological challenges more professionally. At the same time, you can avail of their help anytime you hit a glitch or want to expand the applicability of your telemedicine app.
2. How much does it cost to develop a telemedicine app?
Telemedicine app development cost varies on multiple factors like:   
Features and functionality  

 
 Devices the app will be accessible on  

 
Team size and experience of each resource  

 
For an accurate estimation for FREE, you can reach out to our telemedicine app development specialists.
3. What are examples of telemedicine?
There are multiple examples of telemedicine. Here are the three most popular of them: 
Remote medical diagnosis and assessment

 
4. What is the difference between telehealth and telemedicine?
Telehealth covers a broader aspect of remote healthcare services as compared to telemedicine. However, telemedicine refers specifically to remote clinical services, while telehealth covers non-clinical aspects.
5. I want to make a web app as well as a mobile app for my healthcare enterprise. What's Matellio's forte?
Matellio's forte lies majorly in digital transformation services of all types. Some of the critical areas where we are proud of include: 
Web application development for healthcare

 
Custom healthcare software development

 
Telemedicine app development

 
Next-gen technology-based healthcare development

 
QA and testing of healthcare solutions
6. I just have a mobile app idea. Can you still help me build my app while helping me refine my business model?
Matellio offers a comprehensive development experience, which follows a smooth implementation right from the idea phase to the final delivery. Once you share your idea with us, our expert business consultants will contact you to uncover the possibilities further. Once we have covered all the aspects, we freeze the final scope, and then the development phase kicks off.
7. How do telemedicine apps make money?
Monetization models of telemedicine apps vary according to business models. One of the most popular ways is via monthly or annual payment plans. According to this, doctors and patients availing the services of telemedicine apps need to pay a certain amount to keep enjoying the features.
8. What project development methodology do you follow?
We abide by the agile principles for the reason that it helps us ensure maximum client delight. According to this, we carry our insurance app development projects based on the following process:  
Step 1: Project Kickoff  
Step 2: Product backlog creation  
Step 3: Sprint backlog  
Step 4: Sprint development cycle  
Step 5: Review and Retrospective 
9. Does Matellio hold expertise in UI/UX engineering?
Indeed, Matellio's expert UI/ UX engineers pioneer in crafting incredible digital experiences for global clients. We pride in services such as: 
CRO & User Experiences Solutions

 

Usability Testing Solutions

 

Mobile UI/UX Development Services

 

User Interface Design Services

 

IA Planning and Wireframing Development

Front-End Programming
10. Can you help me with app marketing?
Yes, Matellio also has a team of experts well-versed with App Store Optimization and associated services.