Planning to Hire Expert Scala Developers?
Put an end to your search with our expert team of Scala developers and hire scala developers from Matellio who will work as a part of your team. Let the top of the funnel Scala developers, engineers, and consultants with experience across various industries work on your project according to your company culture. Got questions? Talk to real developers over a 30-minute free consultation call.
What is Scala development?
Scala programming language combines object-oriented & functional programming in a single comprehensive, high-level language that helps eliminate bugs in complex applications. Its JVM & JavaScript runtimes allow you to build high-performance systems while offering easy access to huge libraries. Since Scala is based highly on Java, it combined the principles of object-oriented & functional programming principles. This combination backs an outstanding performance with robust technology. Scala offers excellent scalability features, making it suitable for large-scale digital solutions.
Let's Discuss
Our Scala Development Services
Our team of Scala developers makes full use of their skills to craft Scala solutions that drive business growth and offer the best ROI.
Why Choose Matellio for Scala Development?
Choose the team of experienced Scala developers from Matellio and get professionals who are specialised in a wide array of developing Scala solutions for various industry verticals catering to all kinds of start-ups and businesses.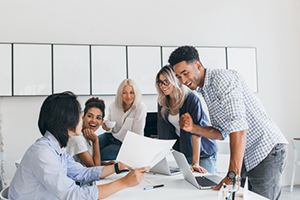 On-Time Delivery
With the expert team of Scala developers at your disposal, Matellio assures you that your project is will be completed and delivered within the stipulated time frame without any delays or bugs.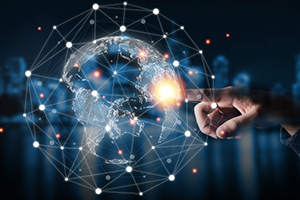 Continuous Communication
Our Scala development team strictly adheres to the agile development technique that helps us to establish regular reporting with our clients via their preferred communication channel.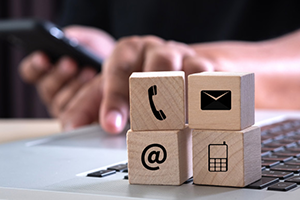 Post-delivery Support
Enjoy complete support and experience flawless use of Scala solutions with our technical assistance that helps solve your problems with the appropriate team of experts for smooth production.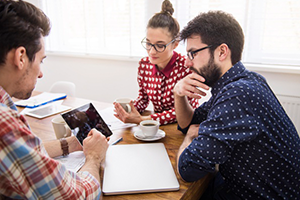 100% Transparency
Hire Scala developers who work with complete transparency and keep you updated with all information and progress of your project. You can also let us know about your suggestions, and we'll implement them.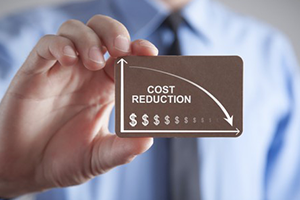 Cost-Efficient
Matellio offers the best-in-class solutions at the most competitive prices through one of the best Scala development teams so that you can take your business to the hypergrowth path and receive great ROI.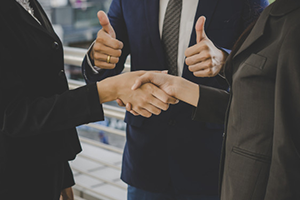 Client-Centric
Before developing the projects, our skilled Scala developers understand your business and provide the most suitable development strategy to work flawlessly and is up to business expectations.
Process of Hiring Scala Developers from Matellio
We keep it simple for our clients to hire Scala developers for their next project with the most common hiring models.
Request For Quotation

Talk to Experts
Market Analysis
Feasibility Check
Cost & Time Estimation

Requirement Planning

NDA
Initial Designs
Estimated Work Hours
Sprint Planning

Development & Testing

Building the team
Documentation
Development
Testing

Support & Maintenance

Software Updation
Adding Custom Features
Post-launch Support
Backups
Client reviews
Our clients admire our development services for a variety of reasons. Explore them here!!!
Frequently Asked Questions
Get the answers to the most common questions by the expert Scala developers.
1. What do you mean by Scala development?
As a high-level language, Scala comes with an extensive range of applications. Scala allows development experts to make good use of standard JVM features and Java libraries. Scala is growing into a mature open-source programming language that is now used by hundreds of developers and is developed and maintained by businesses worldwide.
2. What are the benefits of Scala development?
There are multiple uses of Scala when it comes to development. A few of the key benefits include 
It is a multi-paradigm language

 

Can be used along with Java

 

Has a high Demand in Market

 

Comes in a statically Typed Language

 

Is a part of growing frameworks

 

Has a strong community support
3. Where can I see frequent use of Scala based solutions?
Out of hundreds of companies, few of the renowned companies using Scala are 
LinkedIn

 

Twitter

 

Foursquare

 

Netflix

 

Tumblr

 
4. How is Scala different from Python?
The significant difference lies in the speed. Scala is 10X faster than Python and uses Java Virtual Machine (JVM) during runtime, which gives it some speed over Python in most cases. On the other hand, Python libraries are called, which require a lot of code processing and give out a slower performance.
5. What Scala development services should I look for?
PaaS, SaaS, mobile development, web development, desktop development, and server-side software development are a few of the most Scala development services that you should look for. Matellio offers you Scala development services under the most cost-effective bracket.
6. Is Scala front end or backend?
Scala is majorly backend, but a Scalajs framework gathers to js and is used in the browser and Scala native. However, the most common is the backend, and the latter two are less exerted and less known. Thus, Scala development services are primarily used for the backend.
7. What is the difference between Java and Scala?
The key difference between Scala and Java lies in the programming. While Scala is a statically typed programming language, Java is a multi-platform, network-centric programming language. Moreover, Scala uses an actor model for supporting modern concurrency, and Java uses the conventional thread-based model for concurrency.
8. Why should I choose Matellio as my Scala development company?
If you are looking for the best Scala development experts, then Matellio checks all the boxes of Scala development expertise. Our expertise and knowledge of the industry will always keep you ahead of the curve and give your business the much-needed boost. With successfully delivering various web and mobile solutions with different functionalities, our Scala developers will take care of everything associated with your business.
9. What will be the cost to Hire Scala developers?
Several main factors lead to the development, integration, and launch of Scala solutions. However, we recommend you consult our Scala development experts to understand your proposed idea better.
10. What engagement models are offered by Matellio?
Matellio offers the most common engagement models for the clients which includes: Turnkey model, Dedicated developer model & Hourly model. Let us know if you would have some other engagement models in mind and we will work with you on the same.