Real Estate Accounting Software
Run your real estate business with more ease and efficiency. Get a complete accounting package for your business and effectively track and manage your inventories, sales, purchase, payroll, contacts, and much more. Leverage the power of real estate accounting software and get real-time financial and operational insights for your business.
Request a Free Quote
What is Real estate accounting software?
Real estate accounting software is a customized solution specially designed to automate the accounting operations of the real estate business. This software offers robust features and tools to simplify the tedious tasks related to accounting, such as property management, customer management, payroll management, and much more. It also enables you to handle your lease dates and appraisal values effectively.
Besides that, it also lets you manage your expenses, invoices, property descriptions, cash flows, taxes, and much more with more ease and efficiency. With real estate accounting software, you can also manage multiple projects and can also get the progress report for each project. It also enables you to keep an accurate record of your employee's salary, total sales, outstanding payments, and other business expenses.
Features of Real Estate Accounting Software
Account Management
Account management module efficiently tracks and manages all your assets, liabilities, equities, etc. at one place. It also keeps an accurate record of all the expenses bored by your company. These expenses include your employee's salary, your property's maintenance cost, your indirect expenses, and much more. Moreover, you can also complete your banking operations like receiving payments, depositing cheques, reconciling accounts, etc. using this robust feature.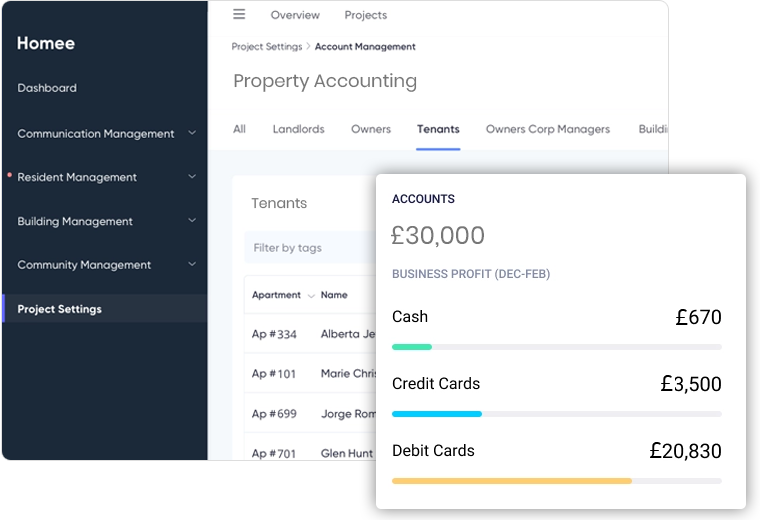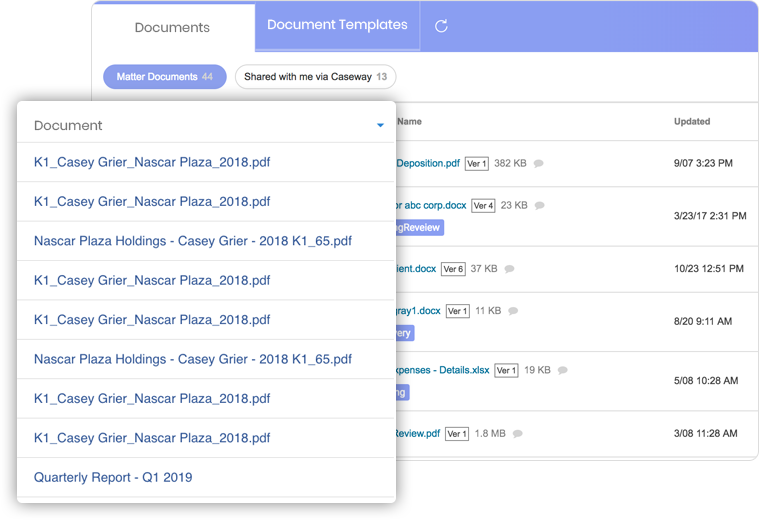 Document Management
Besides tracking and managing your account, the real estate account software also enables you to save all your critical documents at a centralized location. These documents may involve your property papers, tax filings, customer's list, and much more. Not only that, but you can also store your employee's contact card, lease documents, vendor list, legal contracts, agreements, and much more securely using this robust feature of real estate accounting software.
Property Management
Property management allows you to maintain an updated record of your inventories, whether it is a rental property, commercial apartments, or even your housing apartment. You can also track the details of all the investments and can get the best prices for your property. Besides that, you can also send notifications to your customers regarding any new property sale. This module also helps you to keep records of all the properties that you have rented or sold.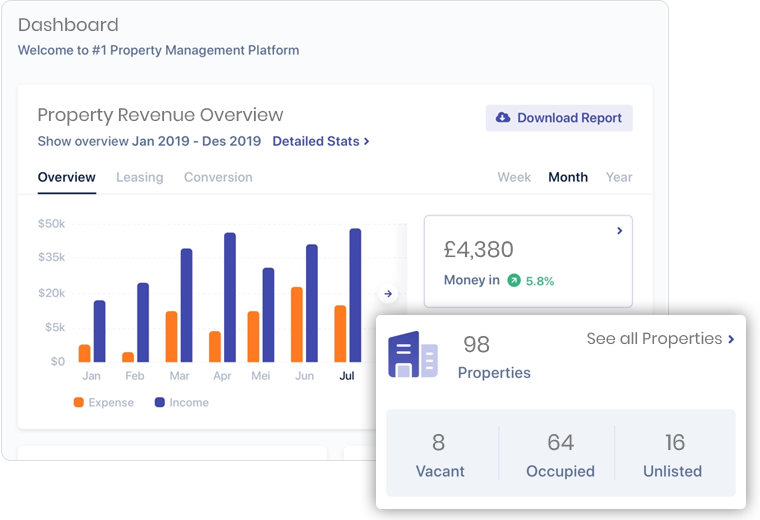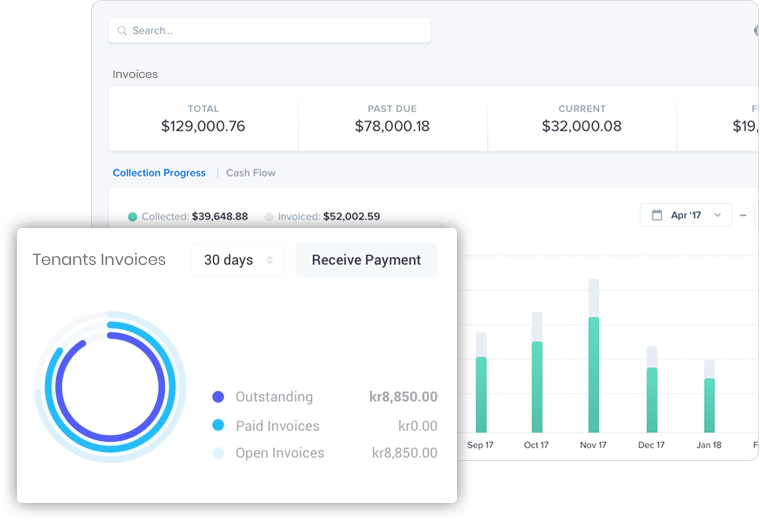 Invoicing and Quotations
Sending quotation and generating invoices is the most tedious task for any business manager. With the help of real estate accounting software, you can quickly create invoices for your purchase order, and can seamlessly send quotations to your customers. Moreover, you can also track any outstanding payment with this robust module. Not only that, but it also lets you keep an updated record of the interested parties for a particular property.
Contact Management
Maintaining the records of your valuable customers is an essential task for a real estate manager. The contact management module enables you to store all the vital information of your buyers, leads, investors, etc. You can also send notifications to all of them regarding any new property or investment using this robust module. Not only that, you can even inform your employees of any new policy or any other relevant updates using contact management option.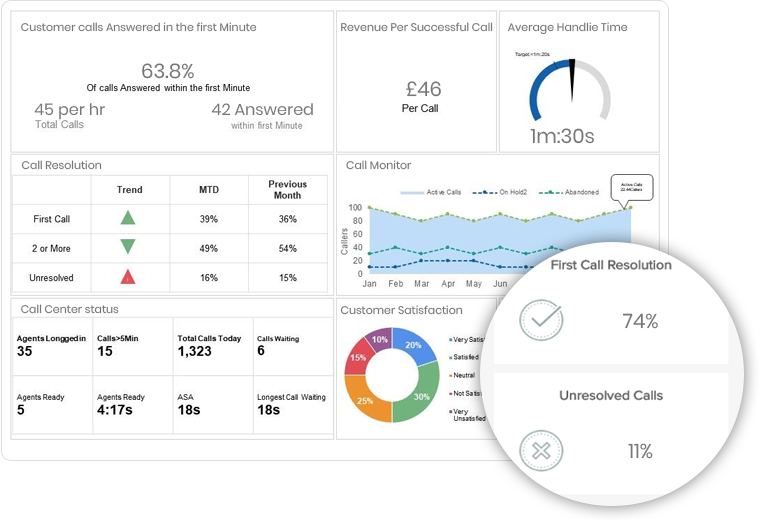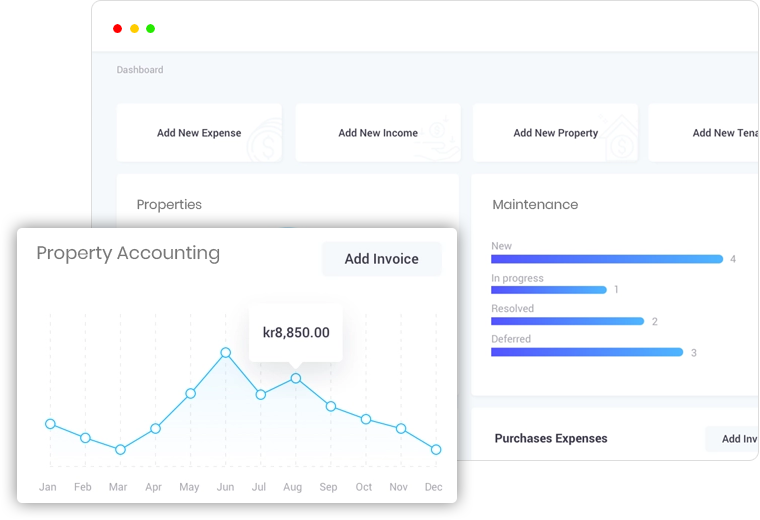 Reporting and Analytics
There is no aspect of running a business if you do not know how it is performing. So, the reporting and analytics option provides you with detailed reports on how each of your investments is performing. It also provides reports on your assets. Moreover, you can also get to know the contribution of each of your employees in bringing sales. In short, this feature helps you to carefully frame your future business strategy to gain maximum sales and profits.
Looking for more features? That's easy!
Contact us to build bespoke software solutions that are designed and developed keeping your custom needs in mind.
Discuss with our Experts
Engagement Models
Discover the engagement models that best suit your requirements for ERP development.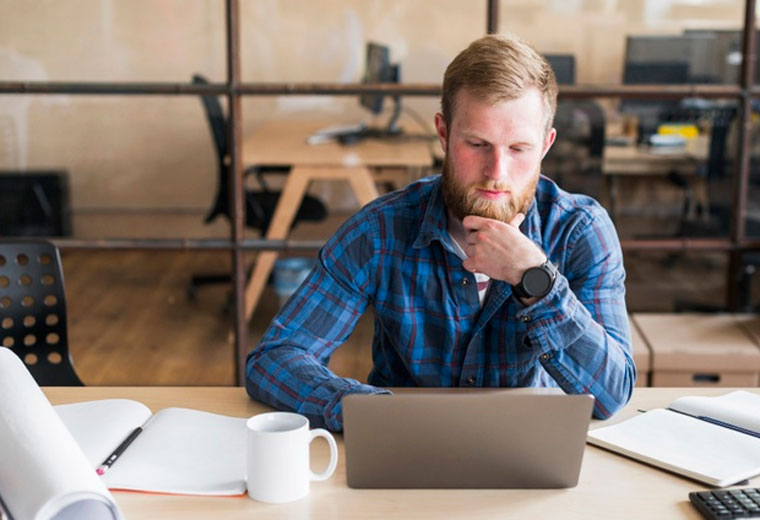 Dedicated Developers Model
Hire developers from our engineers, project managers, and QA experts to implement cost-effective, customer-specific frameworks with resource optimization.
Hire Us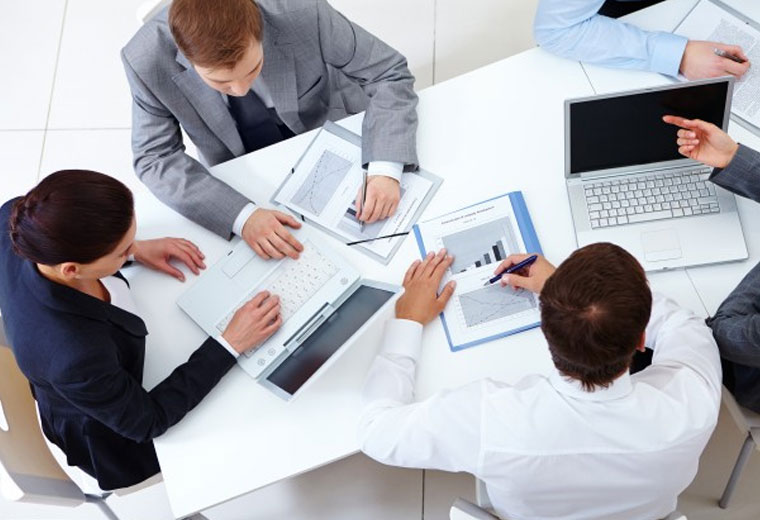 Turnkey Project Model
Share your requirements and let our business analysts assist you with requirement analysis and scope freezing to ensure ERP product development within your budget.
Hire Us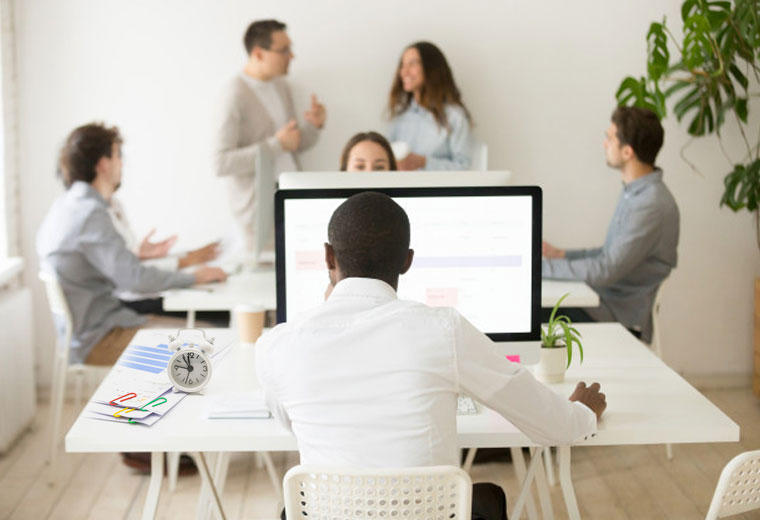 Time and Material Basis Model
Build ERP solutions for your enterprise by hiring us on flexible time and material basis to make sure you have a team that adjusts to your changing requirements.
Hire Us