Leverage the Power of Cloud Cost Management & Make Your Business Efficient
Make the most out of cloud storage with Cloud Cost Management Software and grow your business with stellar management capabilities over cloud resource usage. Talk to our experts to understand more about the Cloud Cost Management Software Solutions.
Get Started
What is Cloud Cost Management Software?
As the cloud infrastructure is growing, the businesses need a way to manage the cloud resources & expenditure. Having a robust Cloud cost management software addresses this issue by providing clarity to the organization about cloud costs & resource usage so that the company can make wise decisions when it comes to managing the cloud resources. With the help of Cloud cost management systems, the organisations can easily manage the control their cloud budget & automate some cost optimization processes.
Key Features of the 

Cloud Cost Management Solutions
The powerful Cloud Cost Management solutions come with exceptional features that help your organisation's cloud resources efficiently.
Get your Cloud Cost Management Software Developed by the Experts
Get Experts to Help With Your Cloud Cost Management Needs.
Get in Touch
Why Choose
Matellio
 for 
Cloud Cost Management Software
Services
Our experts at Matellio understand your IT concerns and provide them with more than just solutions.
A Glimpse of How Your Custom Cloud Cost Management Software Will Look Like
The cloud cost management software will come loaded with features to help improve your business processes and operations.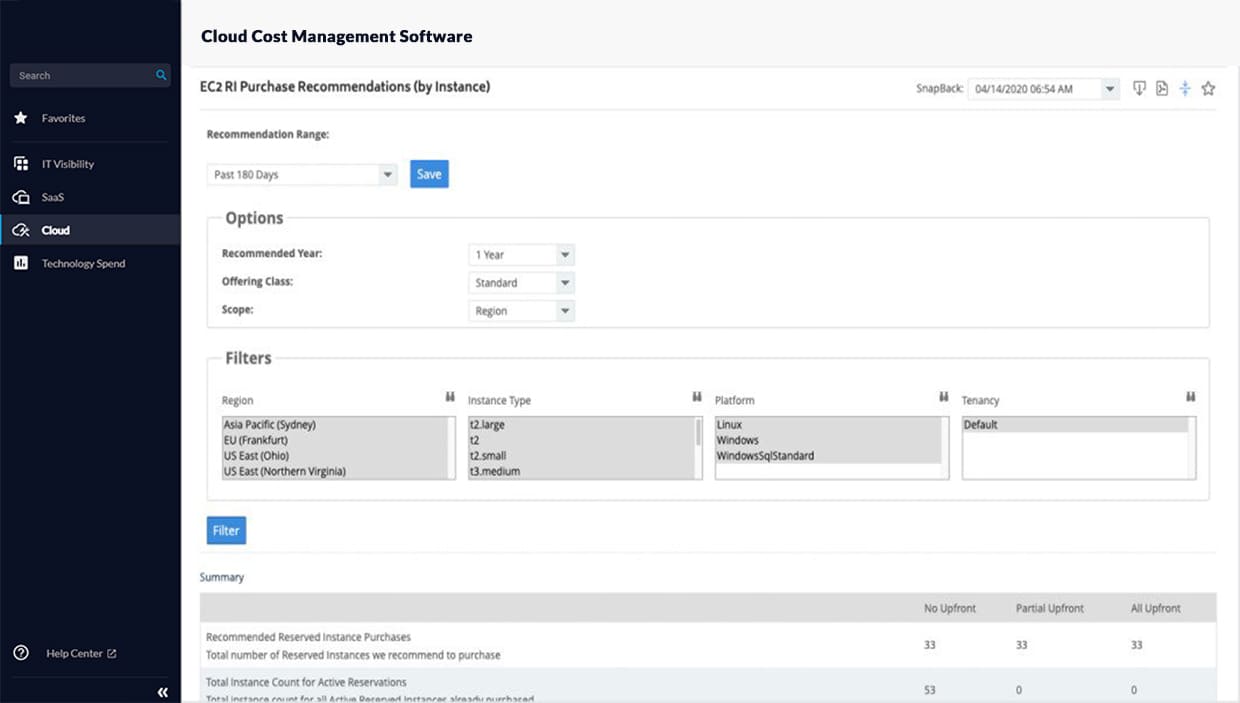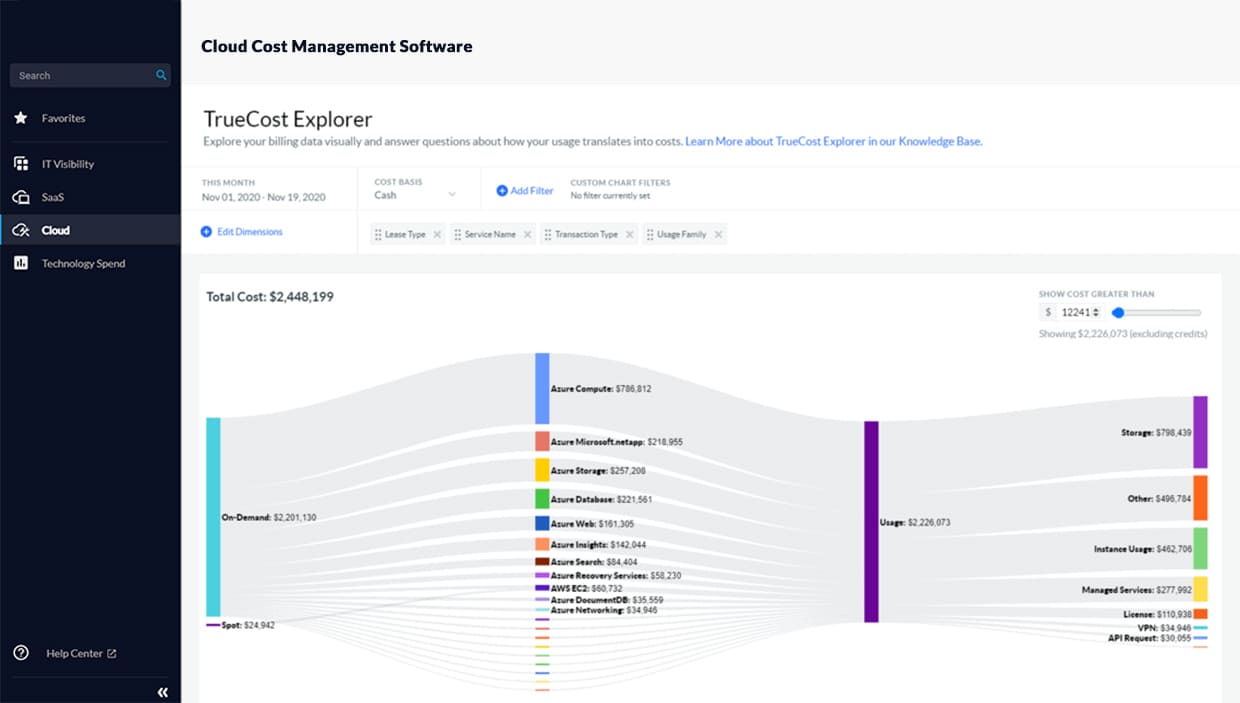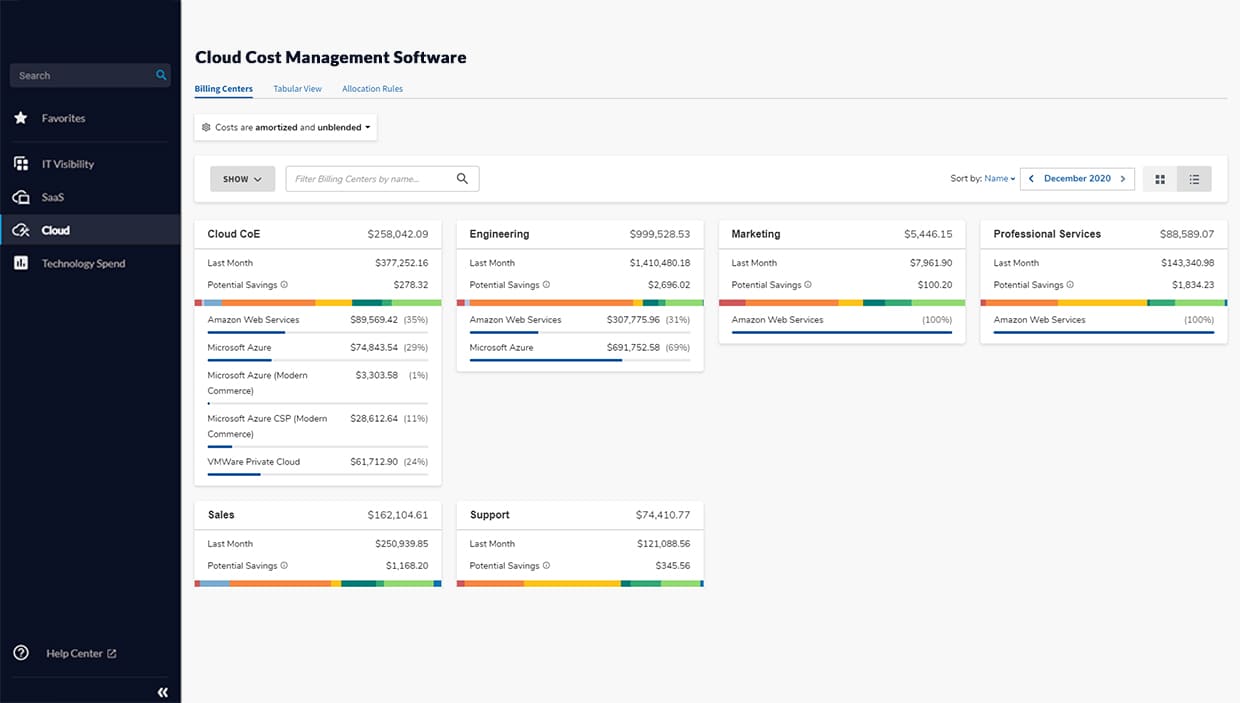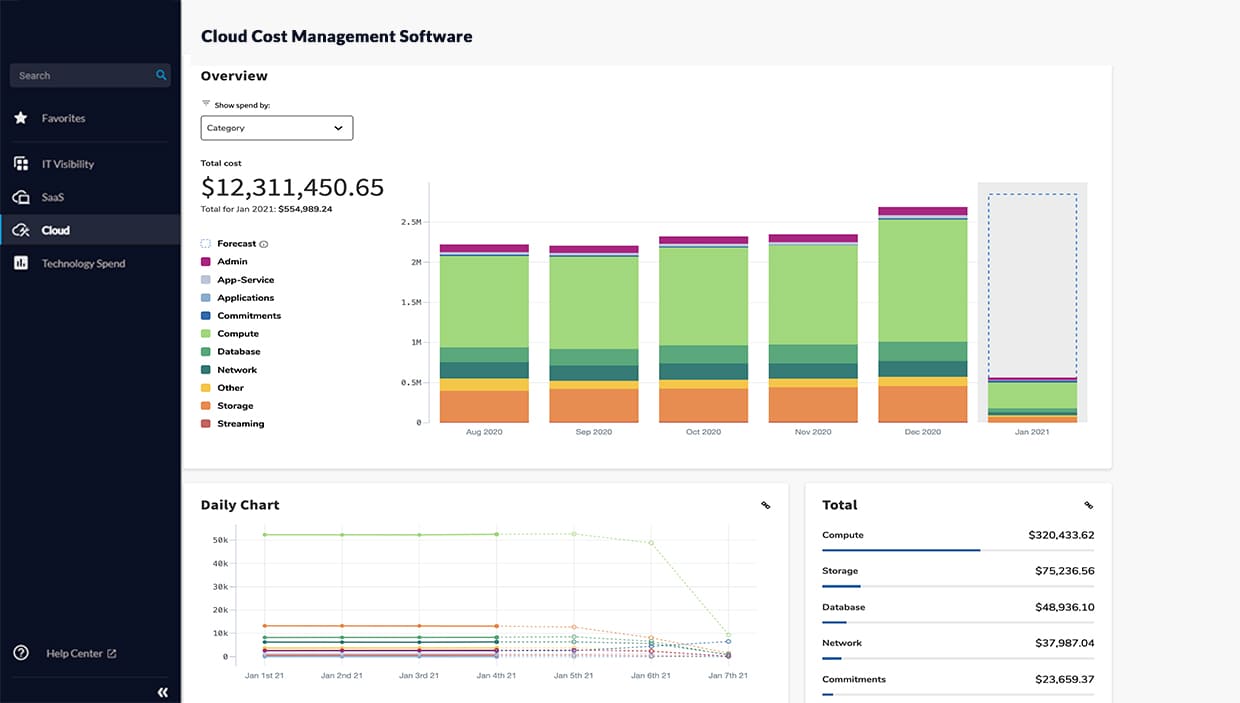 The Process to Get your Custom Cloud Cost Management Software
Our end-to-end project development process involves the following 4 steps, we can configure each one to your liking.
Request For Quotation

Talk to Experts
Market Analysis
Feasibility Check
Cost & Time Estimation

Requirement Planning

NDA
Initial Designs
Estimated Work Hours
Sprint Planning

Development & Testing

Building the team
Documentation
Development
Testing

Support & Maintenance

Software Updation
Adding Custom Features
Post-launch Support
Backups
Client reviews
We are very proud of the service we provide and stand by every product we carry. Read our testimonials from our happy customers.
Frequently Asked Questions
Answers to the most common Cloud Cost Management software development questions by the experts.
1. What is cloud cost management software?
Cloud cost management software helps the companies in controlling their cloud services-related expenditure by monitoring a company's resource usage, unused resources and demands. Having a good Cloud cost management software in the organisations helps companies reduce cloud waste by alerting users of required demand and automatically scaling usage to optimal rates.
2. How will cloud cost management software solutions affect my business?
The Cloud Cost Management Software solutions can help the businesses to keep an eye on the financial budget over the cloud storage thereby reducing the overall costs of the company. It also helps in managing the storage, make proper use of the unused resources and monitors the cloud performance which increases the business productivity.
3. Can I use cloud cost management software for my mid-scale or small business?
Yes. The Cloud Cost Management Software software will help your business grow and will help in managing the cloud storage, resources and usage with its robust features like management, monitoring and reporting. 
4. Which is the best cloud cost management software?
There are a lot of Cloud Cost Management Software available in the market that are based on various business needs but it would be wise to consult a software expert before opting for a RMM solution. Here are some of the most popular Cloud cost software solutions that you can consider 
Amazon CloudWatch

ParkMyCloud

Zesty

Nutanix Beam

AWS Budgets
5. What are the companies using cloud cost management software?
There are a lot of renowned companies in the world who have switched to the Cloud Cost Management for enhancing the performance of their businesses. However, two of the most popular companies like Netflix and Lyft are already using the Cloud Cost Management solutions.
6. What are the benefits of using cloud cost management software?
There are multiple benefits of using the loud Cost Management Software for your business and a few key advantages are highlighted below
Decrease costs

Efficient cloud storage usage

Predictability

Better overall performance

Increased cloud Visibility
7. Why should I choose cloud cost management software developers from Matellio?
With years of experience, I cloud and Cloud Cost Management Software Development, the experts at Matellio will offer you custom solutions that will suit your business needs. Moreover, our developers understand your business and provide solutions that will not be heavy on your pockets as well. Talk to our developers for the Cloud cost solutions for your organisations.
8. What is the process to hire cloud cost software developers from Matellio?
We have created a flexible engagement model for hiring developers that include,    
Dedicated Developers Model   

 
You can hire dedicated developers per your requirement and convenience and only pay a per hour charge.    
Let our experts work on project evaluation. This model is for those who are looking forward to the best.    
Time and Material Basis Model   

 
The complete software development process is our responsibility that includes choosing the correct development path.
9. Will a custom cloud cost management software be more beneficial?
A custom cloud cost management software will let you gain various advantages than what's being offered in the market. You can choose the features you want, integrate your legacy software solutions, and more, when you get a cost management software developed from Matellio.
10. Do you sign NDAs?
The security of our developments is of utmost concern and we take care of the NDAs. We will be happy to sign them at any stage of development.