On-demand Flower Delivery and Florist App Development
Deliver more than just flowers to your customers; give them a unique shopping experience with an on-demand flower delivery app.
Talk to Consultant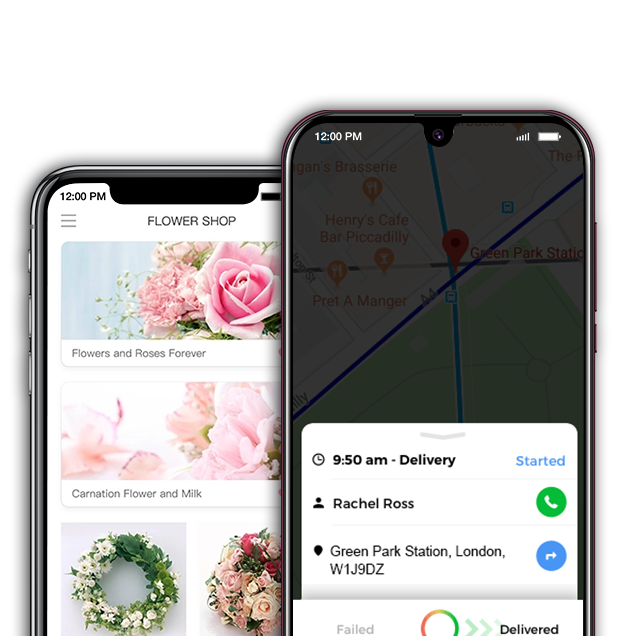 What is On-demand Flower Delivery App Solution?
On-demand flower delivery apps offer an engaging way to order flowers for users. Registered users can access the app to browse through the range of flowers and flower arrangements and get them delivered right at the doorsteps of their loved ones. Your flower delivery app will feature some great features, including real-time order tracking, an inbuilt payment gateway, and much more.
Let's Discuss
What are Must-have Features for On-demand Flower Delivery App?
Robust, feature-packed flower delivery solutions for your florist shop to help you deliver your customers with an exceptional shopping experience besides amazing flowers.
Discuss Your Requirements?
Want to Build Your Own On-demand Flower Delivery App?
Leverage the internet's potential to span a broader user base and turn your idea into a great app
Get a Free Estimate
On-demand Mobile App Solution for Your Flower Delivery Outlet
At Matellio, we are dedicated to translating your challenges and business requirements into opportunities. Our experts are skilled at offering highly scalable on-demand flower delivery apps guided by cost-effective, agile methodology. Reach your customers on mobile and make the most of soaring digital market.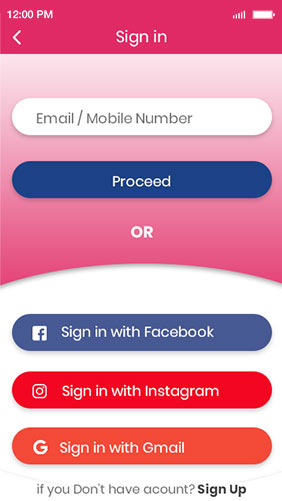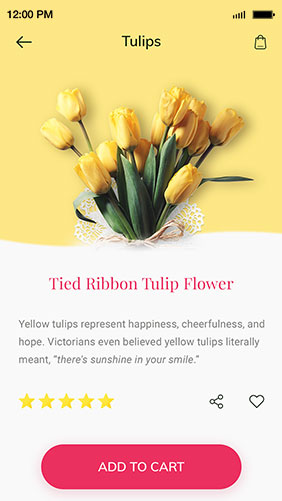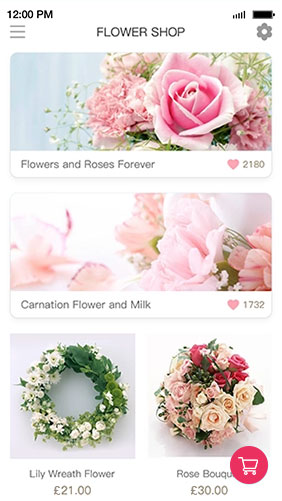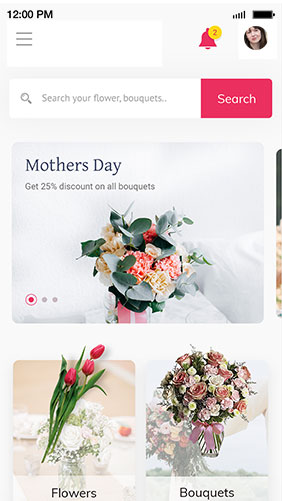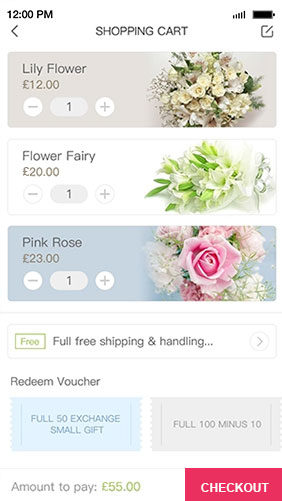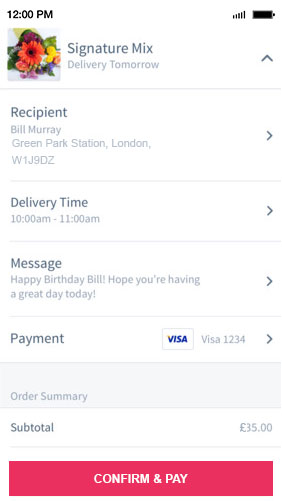 Do You Have Questions?
A list of frequently asked questions to help you understand how it works.
1. How long does it take for the flower delivery app's development?
Once you discuss your requirements with us, we can start with the process starting with business analysis followed by development and rigorous testing.
2. Do you hold experience in on-demand flower delivery app development?
Matellio's mobile app development team has years of experience in developing apps for various businesses of diverse verticals. You can interact with our experts and be assured that the best developers are working on your app.
3. Will you help me with market research for my app?
We have dedicated business analysts who perform an in-depth analysis of your idea, market opportunities, and a lot more. The team will analyse the market requirements and provide you with inputs that will help you make correct decisions before finalising your needs.
4. How much does it cost to make a flower delivery app?
The cost to develop an on-demand flower delivery app depends on various factors, including features, technologies, etc. Talk to our experts to know how much will your on-demand flower delivery app cost.
5. Should I get a native or a cross-platform flower delivery app?
The performance required for a flower delivery app can be achieved with cross-platform app development. We see no point in developing a native app in your case, as you would unnecessarily be paying for two separate apps if you choose native. Our Flutter development experts will make the perfect cross-platform flower delivery app for you.
6. Can you make an app like Bloom and Wild?
We have created various flower delivery apps like Bloom and Wild in the past. You can select the features you like, and we will add them to your app along with the ones you want. This way, you will get the best flower delivery app in the market that serves all the users.
7. Do you offer post-launch support and maintenance?
Matellio provides a one-month free post-launch support and maintenance with every mobile app we create. Clients can purchase flexible support and maintenance packages for their flower delivery app once the free support ends.
8. How to hire developers from Matellio?
We offer different hiring models to aid different requirements of different clients. With Matellio, you get the advantage to choose to hire flower delivery mobile app developers the way you want. We have various hiring models to choose from, or you can set your own hiring model.
9. Do you offer NDAs?
Yes, we do. All you need to do on your end is notify us of the same before signing the contract, so we can include the same in the contract as well.
10. Do you have the copyrights for the apps mentioned above?
No, we do not own any copyright to any of the apps mentioned above. The names are used as a representation to give you an idea about what the market has on offer. We will build your app ground up, customised in the way you want it to be.