Are you looking for Texting and Calling App Development?
Give your customers a rich, qualitative mobile application that boosts their day-to-day interaction with loved ones, sitting miles away.
Get a Free Quote!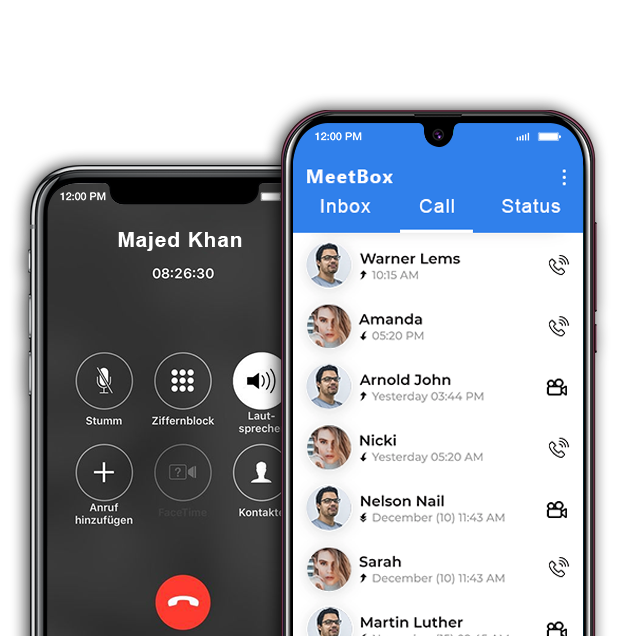 What is the Texting and Calling App?
On-Demand texting & calling applications enable people to interact using messages or audio/video calls. This technology has multiple features which not only enhance users' experience but make it more fun-loving such as, emojis, privacy, group chats, group calling. Accounts are linked with phone and social media, which, as a result, expand the horizon for interaction.
Let's Discuss
Top Features for Your Texting and Calling App Development
Choose from a wide range of competitive features to make your texting and calling app development a hit in the market.
Need Custom Features?
Want to Build a Texting and Calling App?
Design a feature full calling and chatting application that is not only fun filled but has a fantastic UI/UX.
Book a Free Consultation
On-demand Mobile Apps for Calling and Texting
Leap into the internet arena and digitize your business. With experience in developing on-demand apps, Matellio will bring your imagination to reality in a smooth manner. From the initial stage of ideation and requirement gathering to deployment and constant support, our team handles everything under a single roof.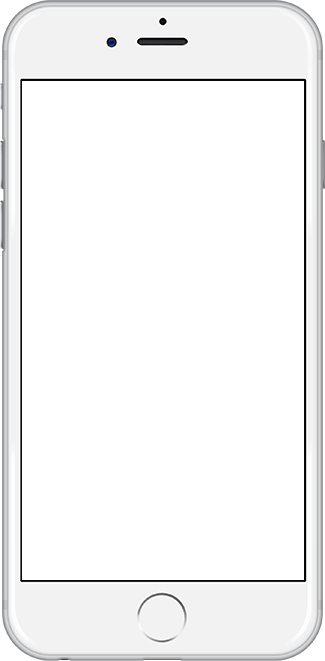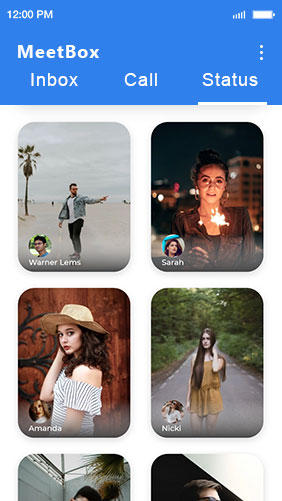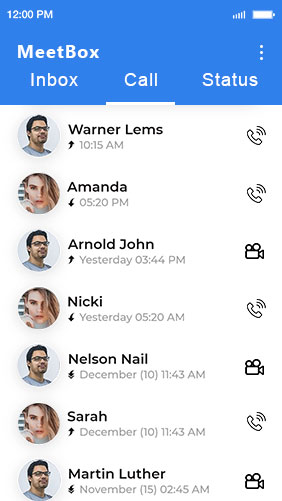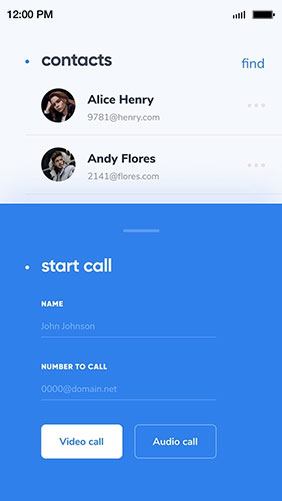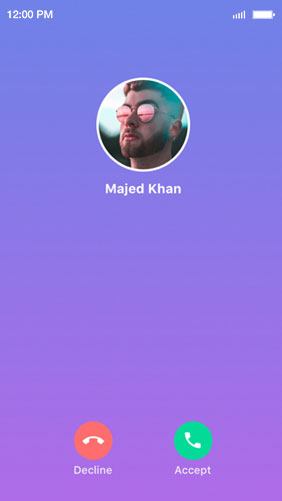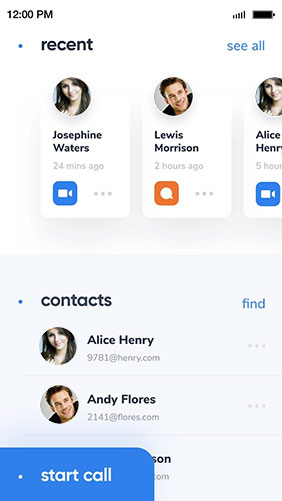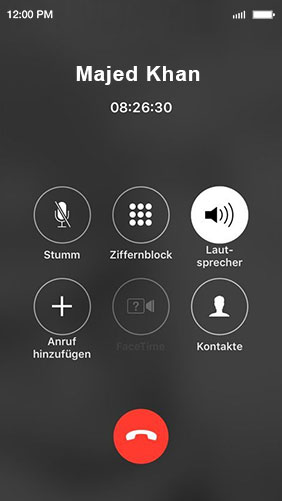 Do You Have Questions?
A list of frequently asked questions to help you understand how it works.
1. How do you make a call app?
To make a feature-rich and functional calling and texting app, you need to follow certain steps: 
Hire a professional and reliable app development company

Look for promising features and technologies

Select an aesthetic design

Create an MVP

Develop your app using agile methodology

Test your app

Deploy on various online platforms
2. How much will it cost to develop a texting and calling app?
The overall cost of developing a texting and calling app depends majorly on your set of requirements. The features you opt for, technologies, designs, testing method, the number of resources you hire, or the complexities of the project; everything impacts your overall cost of development.
3. How do phone apps make money?
Phone apps make money through a wide range of monetization models like referral marketing, subscription-based models, online advertising, in-app purchase, and more. You can select any of the suitable monetization models to generate revenues for your texting and calling app.
4. What are the services you offer with texting and calling app development?
App development, quality assurance, idea validation, MVP creation, UI/UX, agile methodology, technical support, and more; there are several services that you can explore by hiring us as your development partner.
5. What is the QA and testing techniques that your organization follows?
We strictly adhere to cutting-edge and authenticated processes for delivering the best quality. Corresponding to the software testing, we stick to the black box testing to deliver glitch-free codes.
6. How long does it take to start with on-demand chat app development?
Once you discuss your requirements with us, we can start with the process starting with business analysis followed by development and rigorous testing.
7. Do you offer app submission services?
Yes, we do offer an app submission service to help you submit your app on various platforms including the Play Store/App Store. However, that service is paid and it might impact the overall cost and time estimations of your project. Hence, always make sure to discuss all such requirements with the experts at first.
8. Why should I opt for Matellio over other app development companies in the UK?
Matellio has some unique traits which give it an edge over others such as, 
Round-the-clock availability

Decade-long experience

Flexible engagement models

Less time-to-market

Superior testing capabilities
9. Do you offer post-launch services?
Yes, we do offer post-launch services to make your on-demand texting and calling app a hit in the market. Our services include but is not limited to: 
Data migration

 

Platform migration

 

Technology update

 

Features addition

 

Testing

UI/UX, and more
10. Are you a copyright owner of the apps mentioned above?
No, we do not own any of the apps mentioned above. However, with years-long experience and access to the best development tools, we ensure to deliver a similar type of calling application that matches your needs and has competitive features like the popular apps.