Empower your Business with DevOps Developers
With our massive pool of skilled DevOps developers, you can get the best possible solutions from the industry's best DevOps consultants and engineers. Grow your business with lesser turnaround time and cost-effective solutions with developers who streamline software delivery processes by linking development & IT ensuring the scalability & security from large enterprises to startups.
What is DevOps development?
DevOps is generally the unification and automation of processes, and DevOps engineers are vital in combining code, application maintenance, and application management. Additionally, DevOps engineer introduces processes, tools, and methodologies to maintain uniform needs throughout the software development cycle. From coding and deployment to maintenance and updates, DevOps takes care of all the needs of Development teams and IT operations with different skills and goals.
Let's Discuss
Matellio's DevOps Development Expertise
Our DevOps developers offer excellent client-centric services. Hire DevOps developers to build scalable & business-oriented real-time web apps to bring great ROI to your business.
Why Choose Matellio for DevOps Development?
As one of the best in industry DevOps developers, we manage and apply the necessary methodology to get your DevOps solutions done on time.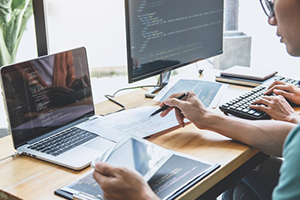 Experienced Developers
Hire DevOps developers with in-depth knowledge of DevOps development and its features to give you the best solutions for your next project and work efficiently to give you a seamless development process.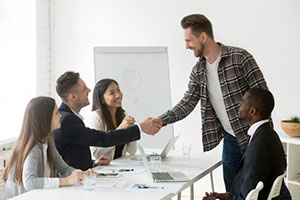 Client Retention
We cater to our client's needs and aim to maintain long-lasting relationships with our customers. With the highest client retention rates in the industry, we are known as one of the best developers with robust solutions.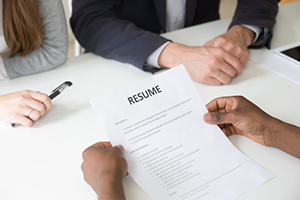 Flexible Hiring Models
We have made it for our clients to choose from the most common hiring models on an hourly to a full-time basis to get their work started within no time if you have any suggestions regarding the hiring process.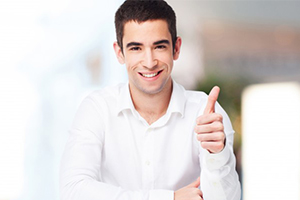 Quality Assurance
Our DevOps experts ensure that no issues or bug stays in the development or remain after the delivery to offer you and your users a seamless experience. Your projects undergo testing services to ensure glitch-free usage.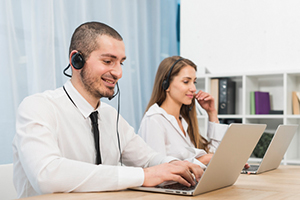 Maintenance Services
Our work does not end at the delivery. We are always here if you need any support or require maintenance from our DevOps engineers. We offer reliable support and maintenance services for your products.
Communication & Updates
We make sure that we provide timely updates weekly or biweekly to our clients and keep them up to date with their projects' progress reports. With a client-centric approach and develop their solutions accordingly.
Process of Hiring DevOps Developers from Matellio
We keep it simple for our clients to hire DevOps developers for their next project with the most common hiring models.
Request For Quotation

Talk to Experts
Market Analysis
Feasibility Check
Cost & Time Estimation

Requirement Planning

NDA
Initial Designs
Estimated Work Hours
Sprint Planning

Development & Testing

Building the team
Documentation
Development
Testing

Support & Maintenance

Software Updation
Adding Custom Features
Post-launch Support
Backups
Client reviews
Our clients admire our development services for a variety of reasons. Explore them here!!!
Frequently Asked Questions
Get the answers to the most common questions by the expert DevOps developers.
1. What do you mean by DevOps development?
DevOps is a combination of two words – development and operations. DevOps is the combination of practices and tools designed to let an organisation deliver applications and services faster than traditional software development processes.
2. What are DevOps engineers?
DevOps Engineers are connecting link for the developers and the first line against hackers and viruses. They do this with code while building secure software from the start. DevOps developers are a vital part of the system, from coding and deployment to maintenance and updates. DevOps takes care of all development teams and IT operations with different skills and different goals.
3. What are the benefits of DevOps developers?
Hiring an expert team of DevOps developers can offer you multiple benefits that include, 
Better operational support

Faster bug fixes

Efficient processes across IT and teams

Better automation

Higher team flexibility and agility

Collaborative working across various teams

Better and effective inter-team management
4. How is DevOps Development beneficial for your business?
Working with a professional team of DevOps developer and engineers boosts productivity across teams and facilitates maintenance. It also, 
Guarantees stable code

 

Is backed by a strong community

 

Is easy to adapt

 

Provides excellent development tools
5. What is the difference between DevOps and agile?
While DevOps is used to bring development and operations teams together, Agile refers to an approach that focuses on collaboration, feedback, rapid releases. Additionally, when you hire offshore DevOps developers, you do not have to set up an environment initially; hence, the cost is also less.
6. Why should you hire DevOps developers?
Here are a few of the most compelling reason for opting for DevOps engineers: 
 - They will offer you a faster development time 
 - They are a part of a large and active developer community and can give you the benefits of the same 
 - Professional DevOps engineers offer you a high level of customisation 
 - They will help in creating authorisation and authentication systems 
 - Leverage the skills of DevOps to make faster web apps
7. What is the approximate cost of developing an application with DevOps?
The cost of development with DevOps depends on the features, functionality and complexity of the app. Moreover, the developer's experience level is also a significant part of defining the cost of your project. Talk to us about the project details, and we will quote you an estimate that fits your financial brackets.
8. What is the Difference Between DevOps and Scrum?
There are many critical differences between DevOps and Scrum. However, one of the major ones is – DevOps allows you to deploy code in production at the end of each sprint, while Scrum allows you to prepare shippable code at the end of each sprint.
9. How can I hire dedicated DevOps developers from Matellio?
With our standard and flexible engagement models, hiring DevOps developers becomes very easy. The hiring models include Dedicated Developers Model, Turnkey Project Model and the Time and Material Basis Model.
10. Which hiring model do you follow?
We have created flexible engagement models that allows our clients to choose from various options,   
Dedicated Developers Model  

 
You can hire dedicated DevOps developers per your requirement and convenience and only pay a per hour charge.   
Leave the hassle of project evaluation to our expert analysts, this model is for those looking forward to the best.   
Time and Material Basis Model  

 
The complete development process will be our responsibility, which includes choosing the right development path.