Parking Assistance App Development
Rescue your customers from traffic chaos by reserving a nearby parking space with an on-demand parking assistance mobile application
Talk to Consultant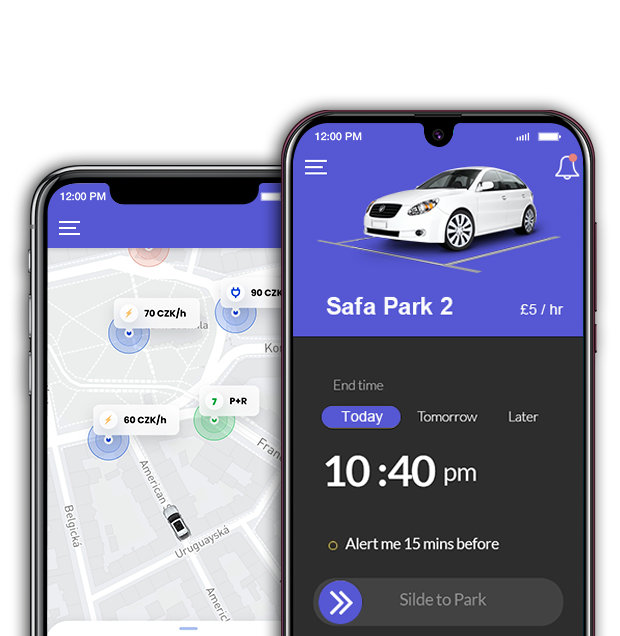 What is the Parking Assistance App?
An on-demand parking assistance application enables your customers to locate a vacant parking spot beforehand. The users can also reserve their spaces in advance and avail of discounts. Not only does it keep parking traffic at bay, but it also offers convenient space management and revenue model to innovators.
Let's Discuss
What Features to Expect in a Parking Assistance App?
Custom parking assistance app solutions that enable businesses and authorities to optimise space usage and rids the users of parking hassles
Need Custom Features?
Want to Build a Parking Assistance App?
Team Matellio's deep industry understanding and technical insight can help you build a highly efficient and scalable parking assistance app.
Get a Free Estimate
On-demand Solution for Parking Assistance
At Matellio, we take pride in delivering mobile and web apps to represent global clientele in the internet space. With a team of over more than 150 experts in business analysis, web and mobile app development, UI/ UX experts, ASO specialists, and QA engineers, we have all stages of the app development cycle covered for you. Reach out to us to leverage our cost-effective services.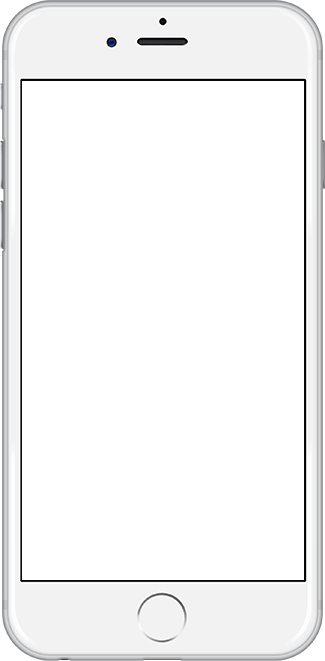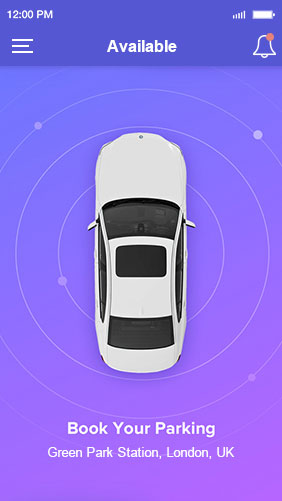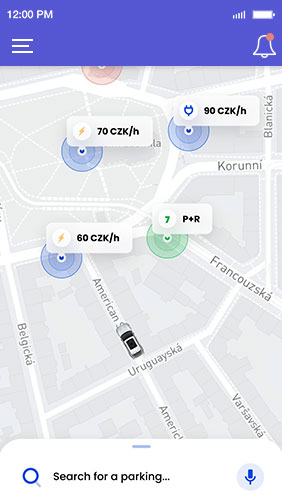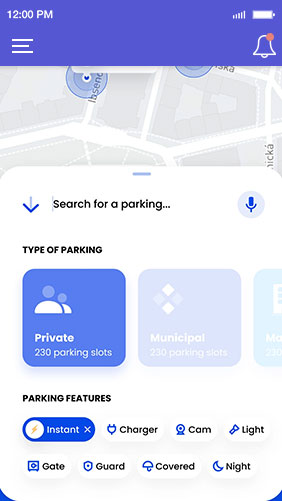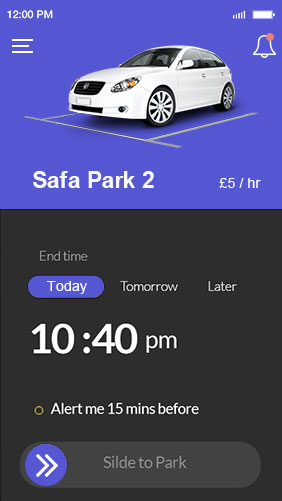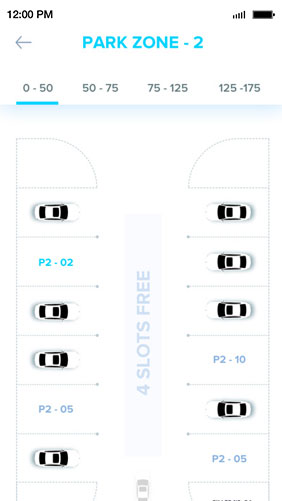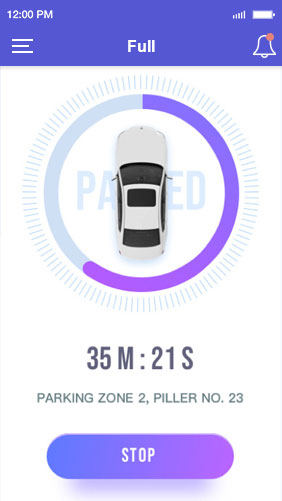 Do You Have Questions?
Everything you need to know about car parking app development.
1. JustPark inspires me. Can you make a similar app for me?
Of course, we can build an app like JustPark for you. We will include all the features you love and add the features you want to sell as your USP. Be assured that we won't be taking anything from JustPark, and build your custom parking app from the ground up.
2. How much would it cost to develop a car parking assistance app?
The cost highly varies on the features you want in your app and the platforms you are planning to target. We recommend you to go for cross-platform app development, as it will be cheaper and is suitable for a car parking app. You can submit your app requirements to get a concrete quote, and we will get back to you within two working days.
3. How will I be able to track the work being done by developers at Matellio?
We keep our clients updated about the work progress via tracking tools such as Jira, Asana, Trello, Mentis, etc.
4. Can you make a RingGo app clone for me?
A RingGo app clone will be made for you just the way to want it. We will build a custom app and can take inspiration from RingGo to build a perfect app offering both features and fluidity of RingGo and your ideas and way of offering a parking app.
5. Will you help me submit my app to Google Play Store and Apple App Store?
Yes, we take care of each aspect regarding app submission on various platforms.
6. Can you make a desktop application for admin and a mobile app for users?
Yes, we can help you with it. Our team of developers will build both applications and help you ensure seamless connectivity between both.
7. Can you make an app like AppyParking for me?
We have made all types of parking assistance apps in our career as a mobile app development company. We will build a perfect app like AppyParking for you in minimum time and cost while including the features of your choice on top of it.
8. Do you work according to the client's timezone?
Our team ensures round-the-clock availability during every phase of development. You can always get connected to them by following our communication standards, and the team shall get back to you regardless of the time zone you are in.
9. Why should I hire Matellio as my mobile app development partner in the UK?
Here are some reasons to hire Matellio: Cost-effective development services, Round-the-clock team availability, Constant support and maintenance, over 600+ projects delivered, more than 150 engineers in the team, 4.9 ratings on Clutch.
10. Do you have the copyrights for the apps mentioned above?
No, we do not own any copyright to any of the apps mentioned above. The names are used as a representation to give you an idea about what the market has on offer. We will build your app ground up, customised in the way you want it to be.