Open Source CRM Software Services by the Experts
With the robust Open Source CRM software, it's time to make the most out of your business and streamline your workflow. Our professional team of Open-Source CRM developers can design exceptional apps and integrate features as per your needs that empower you to do more.
Get Started
What is Open Source CRM Software Solution?
The CRMs falling under this category are an open-source platform, cloud-based, on-premise solution that handles sales, marketing, account management, and customer relationship management needs. Open-source CRM allows the organisation to take control over the CRM solution andfurther develop the open source CRM software to meet its business goals.
Open source offers various features such as customisable home pages, a new-user "wizard" tool, an easy access shortcut bar and downloadable plug-ins. The software supports various systems and servers, including Windows, MySQL, SQL Server, Linux, and Oracle systems and can run on Windows or Mac operating system.
Our

Open Source

CRM Services
We customise open-source technology by making it fit for your business needs. We offer all the CRM enterprise solutions, IT infrastructure management, deployment and integration.
Benefits of choosing Open source CRM services for your business
Make the most out of Open source CRM solutions & empower your business.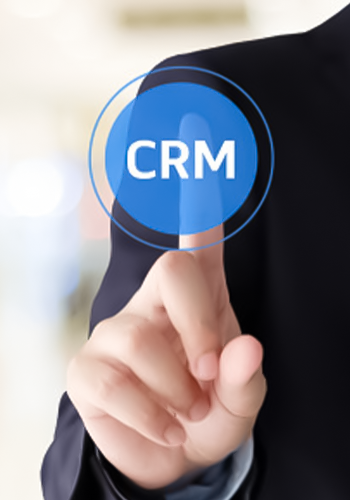 Why Choose Matellio for Custom Open Source CRM Software Development?
Stay ahead of the curve with stellar Open source CRM solutions and fuel your business with a powerful CRM solution.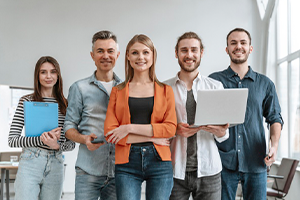 Dedicated Team
Matellio understands that your CRM solutions are vital to grabbing client attention. This is why our dedicated Open source CRM developers implement various tools to improve performance and make it flawless.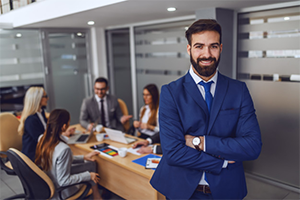 Years of Expertise
Our skilled team of Open source developers with an experience of working across various projects across diverse industries verticals. With our years of experience, we craft the best possible solutions for your business needs.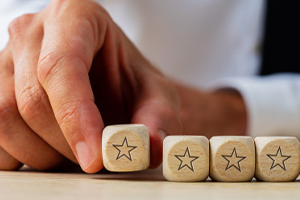 Quality Assurance
Optimal quality and seamless integration are the core requirements for creating robust CRM solutions. Our Open source CRM development solutions are capable of working seamlessly with automated and manual tests.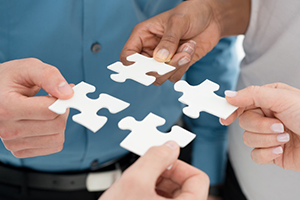 Customised Solutions
We provide tailor-fit solutions based on the individual needs of clients and your work processes. Our CRM team will work round the clock to develop custom Open source CRM solutions based on your business.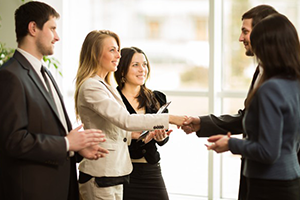 Client-Oriented
With our agile technologies, we design solutions while keeping our clients' needs in mind. Our clients are the centre of all our development processes without compromising the quality of the projects.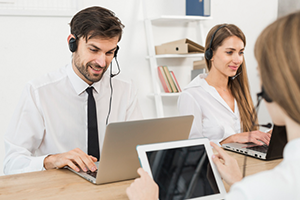 Support & Maintenance
With the right team of Open source CRM developers, we have a fully optimised CRM development that will offer you support and maintenance for your software so that your business delivers excellent performance.
Process of Hiring CRM Developers from Matellio
We keep it simple for our clients to hire CRM developers for their next project with the most common hiring models.
Request For Quotation

Talk to Experts
Market Analysis
Feasibility Check
Cost & Time Estimation

Requirement Planning

NDA
Initial Designs
Estimated Work Hours
Sprint Planning

Development & Testing

Building the team
Documentation
Development
Testing

Support & Maintenance

Software Updation
Adding Custom Features
Post-launch Support
Backups
Client reviews
We are very proud of the service we provide and stand by every product we carry. Read our testimonials from our happy customers.
Frequently Asked Questions
Answers to the most common Open source CRM development questions by the experts
1. What are Open source CRM solutions?
Open CRM gives organisations control over the CRM solution and can further develop the open-source CRM software to meet its own business goals best. Businesses of all sizes use open source CRM from small business to the enterprise across all vertical markets. Open source CRM solutions available today include OpenCRX, SugarCRM Community Edition and Zurmo Open Source CRM.
2. How can Open source CRM solutions be beneficial for my business?
The Open source CRM helps you with numerous aspects of business that includes,    
Boost sale   

 

Efficient. business process   

 

Tactical. decision making   

 

Data security and compliance  

 

Mobile. accessibility   

 

Better customer satisfaction
3. How is Open source integration helpful to my customers?
With the help of Open source solutions, you can work on a single platform and will not have to switch between different apps or platforms for various tasks which will help you in delivering faster and better services to your clients. You can also cater to the diverse needs of potential and existing customers quickly to market your business in a better way. Open source CRM software will also let you optimise your data, maintain leads and keep a check on marketing progresses.
4. Can I opt for Open source software development for my small-scale business?
Open source CRM integration will be one of your significant investments when it comes to business. You can easily manage your customers right from the starting of your business which is crucial for your growth. You can also save the costs of integrating multiple CRM software by investing in Open source development services.
5. How is Open source CRM different from Salesforce CRM?
Salesforce CRM offers a separate product Marketing Cloud with dedicated marketing features. At the same time, Open source has other products dedicated to customer service like Open source Desk. Open source CRM offers essential Customer Support and Service management features for tickets (cases), knowledge base, case assignment and escalation.
6. How do Open source CRM works?
Open source CRM helps users respond to customers across channels in real-time. Zia, Open source CRM's AI-powered assistant can easily predict the best time to contact customers, scans emails for urgency, can display relevant statistics or documents when performing searches.
7. Do you own Open-source CRM software?
No, we do not own the Open-source CRM software. Our CRM developers will work on Open-source CRM software based on your business needs and integrate the same into your systems. We will also offer extended support and functionalities while integrating the CRM services for hassle-free use.
8. Why should I choose Matellio as an Open source development company?
Matellio offers the best in industry Open source CRM development solutions with a team of expert Open source CRM developers. With the help of our experienced team, we ensure excellent solutions and an array of services ranging from migration and Upgradation to mobile development and Open source API. Get in touch with us to explore various best-in-class solutions from Matellio.
9. What are the pricing models for hiring Open source developers?
We have a flexible engagement model for hiring developers that include,   
Dedicated Developers Model  

 

Turnkey Project Model  

 

Time and Material Basis Model
10. Can I opt for NDAs?
Yes, you can opt for an NDA at any stage of development, and we make sure to comply with all the NDA rules to maintain the security and integrity of the development process.