Insightly CRM Software Services by the Experts
Streamline the work processes and automate your business with Insightly CRM software development services by Matellio. Our experts focus on business optimisation and client-centric CRM services that will take your business to the hypergrowth path with robust customer support solutions through Insightly CRM integration.
Get Started
What is Insightly CRM Software Solution?
Made for the business across all industry verticals, Insightly is a unified CRM for enterprises of all sizes. This CRM is an ideal option for growth and customer-centric small and mid-sized businesses. Being an advanced CRM with continually evolving features, it comes with visually dynamic and the intuitive user interface.
The Insightly CRM also offers project management functionalities and has catered to marketing automation with marketing insights through Insightly. It also does an exceptional job of bringing together all the vital CRM functions and putting them forward in an easy to use friendly and understandable manner.
Our 

Insightly

CRM Development Services
Our CRM experts offer services Insightly services that promise business growth and keeps you ahead in the competition.
Benefits of choosing Insightly CRM services for your business
Make the most out of Insightly CRM solutions & empower your business.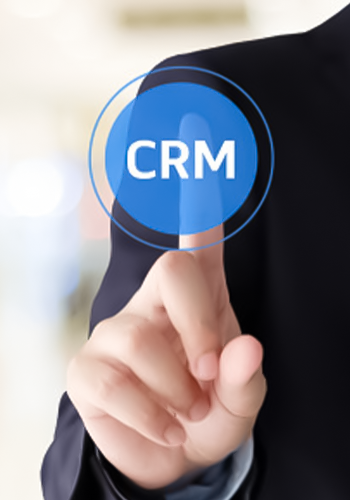 Why Choose Matellio for Custom Insightly CRM Software Development?
Get the ideal Insightly CRM solutions that will amplify your business through a robust CRM solution.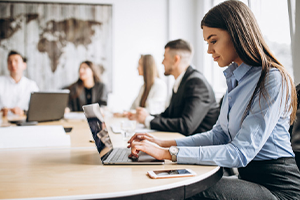 Dedicated Professionals
Matellio understands that your customers are important for your business growth, and that is why our CRM developers implement the best CRM services to boost your performance.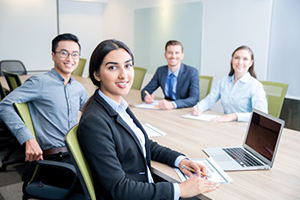 Experienced Team
Our skilled team have experience in several projects across diverse industries in Insightly CRM development services. With vast experience, we can offer you the best solution.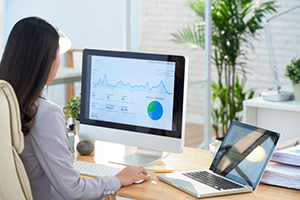 Quality Assurance
Uncompromised quality and seamless integration are at the core of Matellio for CRM solutions. Our dedicated CRM developers run manual and automated tests to ensure the same.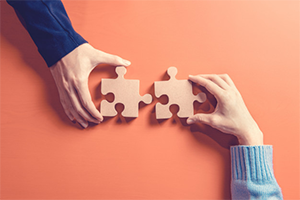 Customised Solutions
We provide custom Insightly CRM solutions based on clients' individual needs that focus on maximising your businesses' results and profitability.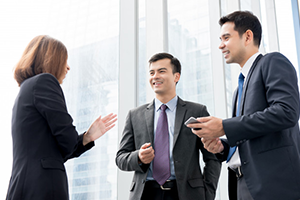 Client-Focussed
With agile development methodologies, we design CRM solutions while keeping your clients' requirements in mind without compromising the quality of the projects.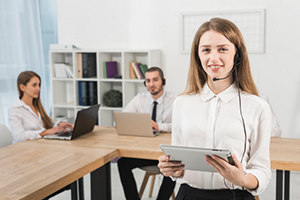 Support & Maintenance
With the right team of Insightly CRM developers, we have a fully optimised development service that will offer you easy support and maintenance for your software.
Process of Hiring CRM Developers from Matellio
We keep it simple for our clients to hire CRM developers for their next project with the most common hiring models.
Request For Quotation

Talk to Experts
Market Analysis
Feasibility Check
Cost & Time Estimation

Requirement Planning

NDA
Initial Designs
Estimated Work Hours
Sprint Planning

Development & Testing

Building the team
Documentation
Development
Testing

Support & Maintenance

Software Updation
Adding Custom Features
Post-launch Support
Backups
Client reviews
We are very proud of the service we provide and stand by every product we carry. Read our testimonials from our happy customers.
Frequently Asked Questions
Answers to the most common Insightly CRM development questions by the experts
1. What is Insightly CRM?
Insightly CRM is one of the most popular Customer relationship management software that allows you to grow your business faster by building better relationships with your customers through every step of their journey. CRM integration integrates the most advanced CRM to your legacy systems and upgrades your business by automating the processes.
2. What is the difference between Insightly and salesforce?
The salesforce is suited for all sizes and offers everything you need at your fingertips with robust features and practical add-ons. In contrast, Insightly favours small and mid-sized organisations due to its high flexibility, quick database search, and various integration options.
3. What is the difference between Insightly and Zoho?
Insightly CRM offers advantages for small and large enterprises, while Zoho has features best suited for smaller and mid-sized businesses. However, both software options offer enterprise versions, and you should choose the one that fits your business.
4. What are the benefits of Insightly?
There are multiple features when it comes to Insightly CRM software. Here are some of the key advantages   
Custom data fields 

 

Powerful marketing automation features 

 

Project management capabilities 

 

Customisable dashboards 

 

Intuitive user interface 

 

Third-party applications Integrations  

 

Robust reporting and analysis 

 

Customisable and automated workflows 

 

Mobile access 

 

Effective lead management
5. How is Insightly beneficial for my business?
Insightly CRM allows you to manage, monitor and cater to your clients in a better and effective manner. Many of the enterprises have chosen Insightly because of its easy-to-use interface, intuitive software, built-in workflow automation and organised features.
6. Which companies are using Insightly CRM?
Numerous companies trust Insightly software for their business needs. Here are some of the most renowned companies that use Insightly  
PlanITROI Inc. 

 

Human Rights Campain Inc. 

 

United Way Worldwide 

 

The HT Group 

 

University of Chicago
7. Do you own Insightly CRM software?
No, we do not own the Insightly CRM software. Our CRM developers will work on Insightly CRM software based on your business needs and integrate the same into your systems. We will also offer support and functionalities while integrating the CRM services for hassle-free use.
8. What are your hiring models?
We have created flexible engagement models that allow our clients to choose from various options,    
Dedicated Developers Model   

 
You can hire dedicated developers per your requirement and convenience and only pay a per hour charge.    
Leave the hassle of project evaluation to our expert analysts, this model is for those looking forward to the best.    
Time and Material Basis Model   

 
The complete application development process will be our responsibility, which includes choosing the right development path.
9. Why should I choose Matellio for CRM services?
Matellio has a skilled pool of CRM developers who have worked across various business verticals and have vast experience developing custom CRM solutions. Hire the best CRM developers who can quickly provide CRM solutions and integrate them into your business without any hassle.
10. Do you opt for NDAs?
Yes, you can opt for an NDA at any stage of development, and we make sure to comply with all the NDA rules to maintain the security and integrity of the development process.