Hubspot CRM Software Service by the Experts
Our team of HubSpot web developers streamlines business requirements through stellar HubSpot development services and caters to an extensive range of industry horizontals. Our HubSpot software is customised to catalyse your business growth with smooth automation.
Get Started
Hubspot Development Service for Enterprises
HubSpot is one of the well-known solutions for businesses that focus on providing digital tools and services. It includes the features of CRM and CMS, allowing the sales team and other authorised people of your organisation to interact with the customers, manage leads, customer data, and websites through a robust application in a hassle-free manner.
Owning to versatility, the HubSpot CMS offers maximum capabilities to websites with minimum efforts and exceptional feature that make HubSpot one of the perfect choices for every business. Make the most of HubSpot CMS and CRM features with the professional HubSpot developers and their vast experience of HubSpot development.
Our Custom HubSpot CRM Services
HubSpot CRM developers fulfil all your business needs and design solutions that work specifically for your business.
Benefits of Choosing HubSpot CRM Services for your Business
Make the most out of HubSpot CRM solutions to empower your business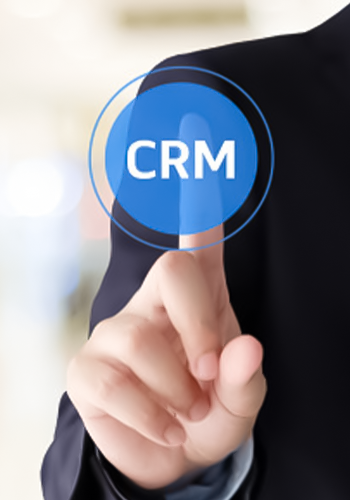 Why Choose Matellio for Custom HubSpot Software Development?
Amplify your business with HubSpot CRM solutions and stay ahead of the curve in customer management through a robust CRM solution.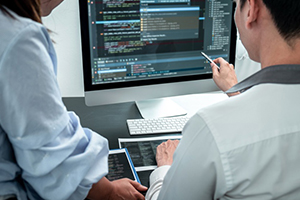 Expert CRM Developers
Our bespoke HubSpot CRM software development services through the team of experienced HubSpot developers make it possible for small scale and enterprises to bring CRM solutions to reality.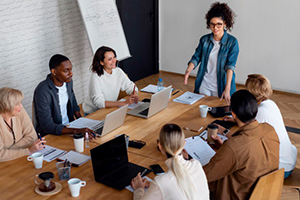 Years of Experience
Our HubSpot developers have worked for years across various industry verticals to provide custom HubSpot CRM development services and have profound knowledge of CRM and CMS.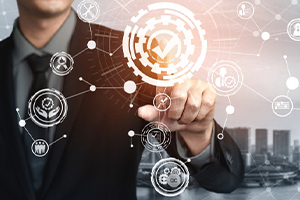 Quality Assurance
Our testing and manual/automation QA team ensure that your HubSpot CRM software rolls out seamlessly and provides you optimal services with team training without any bugs or flaws.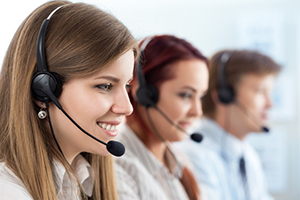 Support and Maintenance
Enjoy the smooth and flawless performance of all the solutions developed by us with our 30 days of complimentary maintenance and support from the date of deployment that can be extended.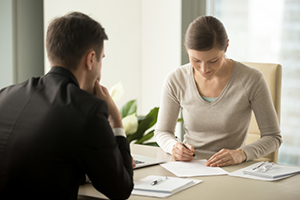 Flexible Hiring
Hire HubSpot CRM software developers as per your convenience and on your terms from Matellio. We ensure maximum comfort for our clients by offering accessible hiring models for their business.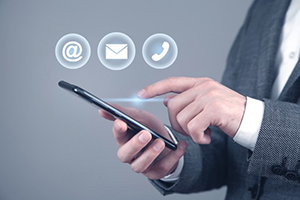 Seamless Communication
Stay in the loop of all the progress on your projects via the communication channel that you prefer. We provide regular updates and maintain seamless communication throughout the development process.
Process of Hiring CRM Developers from Matellio
We keep it simple for our clients to hire CRM developers for their next project with the most common hiring models.
Request For Quotation

Talk to Experts
Market Analysis
Feasibility Check
Cost & Time Estimation

Requirement Planning

NDA
Initial Designs
Estimated Work Hours
Sprint Planning

Development & Testing

Building the team
Documentation
Development
Testing

Support & Maintenance

Software Updation
Adding Custom Features
Post-launch Support
Backups
Client reviews
We are very proud of the service we provide and stand by every product we carry. Read our testimonials from our happy customers.
Frequently Asked Questions
Answers to the most common HubSpot CRM development questions through the experts
1. What is HubSpot CRM/CMS integration?
The CMS Hub of the HubSpot is a part of the HubSpot CRM platform that allows you to easily able to keep track of the visitors on your website right from their first visit to the purchasing. With the help of HubSpot CRM software, you can offer a personalised experience to the customers to increase conversion and get better sales.
2. How can HubSpot CRM & CMS solutions affect my business?
A solid CRM software solution holds together the marketing and sales activities while offering a hold on its customer base. The CRM solutions help manage various aspects of the company-customer relationship and details about potential clients, sales pipeline, vendors, co-workers etc.
3. How is HubSpot integration helpful to my customers?
With the help of HubSpot development services, you can work on a single platform and will not have to toggle between different apps or platforms, which will deliver faster and better services to your customers. You will also be able to cater to the diverse needs of potential and existing customers quickly to market your business in a better way. HubSpot CRM software will also let you optimise your data, maintain leads and keep a check on marketing progresses.
4. Will I be able to use HubSpot CRM for my small-scale business?
HubSpot CRM integration will be one of your best choices when it comes to business. You will be easily able to manage your customers right from the starting of your business which will be vital for your growth. You can also save the costs of integrating other CRM and CMS software by investing in HubSpot development services.
5. How is HubSpot CRM different from Salesforce CRM?
While HubSpot's CRM is a free upgradation to the paid HubSpot software for sales and marketing teams, Salesforce's CRM is the core platform that the company's thousands of apps, integrations, and features interact with.
6. Do you own HubSpot CRM software?
No, we do not own the HubSpot CRM software. Our CRM developers will work on HubSpot CRM software based on your business needs and can integrate the same to your systems with our expertise. We will also offer additional support and functionalities while integrating the CRM services for hassle-free use.
7. Will you develop mobile solutions based on HubSpot CRM?
We specialise in developing mobile solutions and apps for anything and everything. With the help of our HubSpot mobile apps, you can take your CRM solutions in the go with our accessible HubSpot CRM customisations services for iOS and Android platforms.
8. Why should I choose Matellio as a HubSpot development company?
Matellio offers the best in industry HubSpot CRM development solutions with a team of expert HubSpot CRM developers. With the help of our experienced developers, we ensure excellent solutions and an array of services ranging from HubSpot migration and HubSpot Upgradation to mobile development and HubSpot API. Get in touch with us to explore various best-in-class solutions from Matellio.
9. What are the pricing models for hiring HubSpot developers?
We have a flexible engagement model for hiring developers that include, 
Dedicated Developers Model

 

Turnkey Project Model

 

Time and Material Basis Model

 
10. Can I opt for NDAs?
Yes, you can opt for an NDA at any stage of development, and we make sure to comply with all the NDA rules to maintain the security and integrity of the development process.