Hire Industries Best Full Stack Developers
Our skilled team of Full Stack developers will help you build excellent web & mobile applications and reduce the need for hiring separate back-end & front-end developers, thus saving on your development cost. Our full-stack developers belong to one of the industry's best top full-stack developers available with years of experience.
What is Full Stack development?
The development of both back-end and front-end portion of an application is known as full-stack development. Development has three layers, namely, Presentation, Business Logic, and the Database Layer. The front end (client-side), the back-end (server-side), and the third layers from a complete app. The user interacts with the client-side while the back-end does is not directly in use by the user. To make a product successful, you need to have all excellent features and development of all three layers. Hire full stack developers from Matellio with vast expertise in front-end and back-end development which will help you bring out the best solution for all your development needs.
Let's Discuss
Complete Full Stack Development Services
Our experienced full-stack developers are adept in front-end and back-end developments to offer you complete development solutions that run your business and enhance your business productivity.
Why choose Matellio for Full Stack Development?
Our full-stack developers build robust & secure solutions for businesses across diverse verticals. It's now your turn to get full-stack developments to help your business achieve growth and excellent ROI.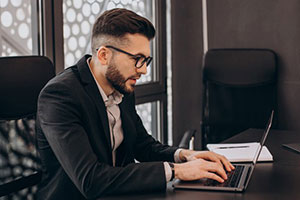 Years of Experience
Hire full-stack developers with years of experience across diverse industries. Our full-stack development services offer scalable and feature-rich development solutions based on your business requirements.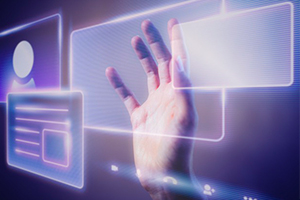 Excellent Features
Leveraging the power of full-stack developers, we deliver the best front-end and back-end services that will give you a complete developed website and deliver a seamless experience across devices.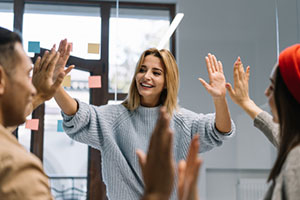 Agile Methodologies
We strictly adhere to the agile principles and follow a methodological approach while developing, which helps us deliver excellent solutions to our customers perfectly suited to their business requirements.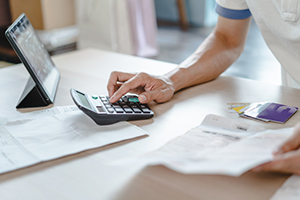 Comprehensive Cost
Get 360 development of your website at cost-effective pricing with complete quality testing and full-stack development services that design powerful web apps and take care of front-end and back-end developments.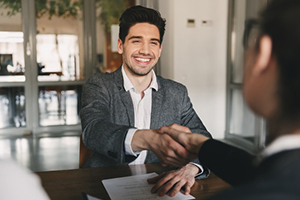 Flexible Hiring
Matellio understands that every business has unique needs, and that is why we have easy hiring process so that you can hire our best full-stack development team precisely the way you want.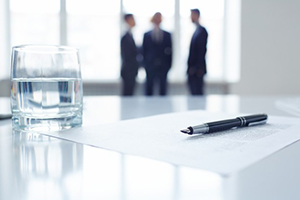 100% Transparency
We love to be transparent with our clients and keep them up to date with all the development stages. Whether it is design or deployment, we regularly communicate to our clients about the work progress.
Process of Hiring Full Stack Developers from Matellio
We like to keep it simple for our clients to hire developers based on their needs and start their projects quickly.
Request For Quotation

Talk to Experts
Market Analysis
Feasibility Check
Cost & Time Estimation

Requirement Planning

NDA
Initial Designs
Estimated Work Hours
Sprint Planning

Development & Testing

Building the team
Documentation
Development
Testing

Support & Maintenance

Software Updation
Adding Custom Features
Post-launch Support
Backups
Technologies We Work Upon
Our expert full-stack developers are proficient in the technology skill set required to develop robust solutions.






Client reviews
Our clients admire our development services for a variety of reasons. Explore them here!!!
Frequently Asked Questions
Get the answers to the most common questions by the expert Full Stack developers.
1. What is full-stack development?
A full-stack development refers to the complete development of both the front-end and back-end of a project. With the vast knowledge of software development, the full-stack developers can see the bigger picture of software development and offer you a comprehensive solution for your overall website development.
2. What is included in the full-stack development services?
Full-stack developers are known to work on both the front and back-end of an application. Their primary services include designing the front-end and linking it with a database along with writing business logic. In some cases, they might also have to create APIs and integrate the application to a CMS system to build a complete website from starting till the end.
3. How will full-stack development benefit me?
When you hire a team of expert full-stack developers, they will cut your costs on development projects because such developers can work on various processes required to build a great website along with additional features. A full-stack developer is usually well-versed with the front-end and back-end technologies and minimizes the cost by doing all the work for you.
4. Which business should hire a full-stack development company?
Full-stack development is not specific to any particular business model. Any business can hire a full-stack development team according to their business model. Small start-ups, businesses going online from offline, and those looking forward to advanced, powerful, and feature-rich solutions to revamp their existing websites.
5. Is full-stack development a costly affair?
Hiring full-stack developers from a cost-effective solutions provider are the most affordable decision. Additionally, hiring full-stack developers will help you save the development cost as you will get a complete team of front-end developers and back-end developers working on your web solutions rather than hiring an individual team of developers.
6. What programming languages should a full-stack developer know?
There are varieties of front-end and back-end technologies that full-stack app developer should know. Some of these include,  
Frontend HTML5, Bootstrap, AngularJS, ReactJS, JavaScript. 

 

Backend NodeJS, Laravel, ExpressJS, CodeIgniter 

 

Server: Apache, AWS, MySQL, MongoDB, PostgreSQL, NGINX
7. Which project development methodology do you follow?
Matellio follows strict development guidelines for its clients with a complete focus on quality and client satisfaction. We follow agile methodology for the software development life cycle at Matellio and make sure that we adhere to it right from the product's design till delivery.
8. What if I face a problem after project delivery?
Matellio provides complete post-delivery support to all its customers to all locations. Our expert consultants will connect you in real-time for any assistance required. To cater to the maintenance needs of your projects, Matellio offers an annual maintenance program as a yearly plan so that your software keeps running seamlessly and smoothly.
9. How can I hire a full-stack development team from Matellio?
You can contact us and select any of the preferred hiring models for hiring the full stack development team. Let us know your business requirements, and we will understand what works for your business, and we will cater to your needs with the best full-stack development services.
10. How do you ensure development quality?
The development of quality software is of utmost importance to us. With their rigorous manual and automated testing, our QA experts ensure that an application delivers a seamless experience across every platform.