Are you looking for a CRM Mobile Application solution?
Get in touch with the CRM mobile application developers who will deploy the best CRM mobile apps seamlessly integrated with your existing systems. The CRM mobile app development services will help you stay connected with your customers on the go and help you in real-time data management.
Get Started
What is a CRM mobile application?
Stay connected with your customers and manage your business on the go with CRM mobile application development. A mobile CRM App provides real-time insights into the important business data on an app that can be accessed from anywhere.
Mobile CRM apps are designed to let the employees interact with the data using smartphones remotely. Getting a suitable CRM mobile app based on your business needs will lead to better lead conversions and boost sales depending on the diverse needs of your business.
Our CRM Mobile Application Solutions for Business
Ensure a successful CRM mobile application and seamless integration of the CRM apps with our expert CRM mobile application development.
Why Hire CRM Mobile Application Developers from Matellio?
Our skilled team of CRM professionals and developers with vast experience of mobile app development for various industries will design flawless CRM mobile apps for your business.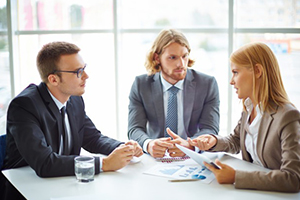 Experienced Consultants
Hire an experienced CRM mobile app development team with in-depth knowledge of CRM development and how it should be set up and customised as per your requirements.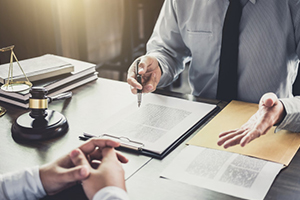 NDA Terms
We follow strict NDA guidelines for our employees and stick to the same throughout the development process. We will be happy to arrange an NDA for you at any stage.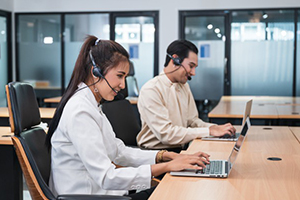 Support and Maintenance
We offer complimentary support and maintenance for 30 days post the deployment so that you won't have to worry about any issues and enjoy a seamless process.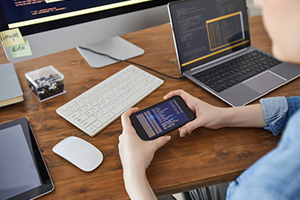 Quality Testing
We ensure that our QA testing experts rigorously test all our projects and solutions to ensure zero errors and bugs for complete client satisfaction.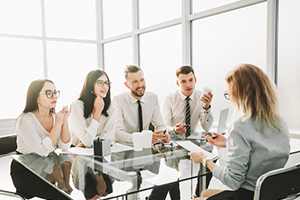 Flexible Models
Hire team of developers from the most common hiring models on a full time or an hourly basis that can be customised based on your business needs.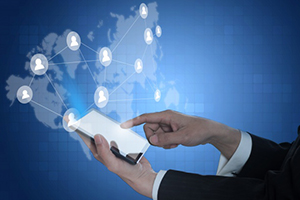 Seamless Communication
We provide you updates on a weekly or bi-weekly basis via your preferred communication channels to keep you in the loop of our project progress.
Process of Hiring CRM Application Developers from Matellio
We keep it simple for our clients to hire CRM application developers for their next project with the most common hiring models.
Request For Quotation

Talk to Experts
Market Analysis
Feasibility Check
Cost & Time Estimation

Requirement Planning

NDA
Initial Designs
Estimated Work Hours
Sprint Planning

Development & Testing

Building the team
Documentation
Development
Testing

Support & Maintenance

Software Updation
Adding Custom Features
Post-launch Support
Backups
Client reviews
Our clients admire our development services for a variety of reasons. Explore them here!!!
Frequently Asked Questions
Get the answers to the most common questions by the expert CRM App developers.
1. What is a CRM mobile app?
Mobile CRM application lets you take your CRM portal on the go delivers a complete CRM software experience on smartphones or tablets and other devices. It allows the salespeople, marketing and customer service teams to access and manage customer information from anywhere at any time.
2. Is there a need for professional CRM mobile app development?
A professional CRM mobile app development is vital for the organisation looking forward to opting for the best CRM mobile application to streamline their business and enhance the productivity of their work processes. Through the mobile CRM app, you can access, add, or manage client information from anywhere and quickly deliver customer services.
3. How will CRM mobile application benefit my business?
With the help of a mobile CRM, your team members will have immediate access to all the critical information about the clients whenever they need it. No matter where they are, they can stay connected with the customers, access information, view information, view history and purchases, and log activities through the mobile CRM application.
4. Do small businesses require mobile apps for CRM?
Since small businesses are starting to develop a good customer base, it is important to have access to all your customer relationship at any point in time. Good mobile CRM apps with additional features will allow you to stay connected with all your customer details on the go.
5. Do you offer custom CRM mobile development services?
However specific your requirements are, our professional CRM mobile app development team will ensure that you get all that you require for your organisation from a CRM application. Let us know what you need, and we will incorporate the same in a custom CRM mobile application.
6. Will you help me decide which CRM mobile app is best for me?
Our skilled CRM mobile app developers will help you choose the best CRM mobile app based on your business profile from the most powerful software like Freshsales, Hubspot, Pipedrive etc. Rely on us for choosing the best mobile app that will suit your business requirements among many CRM mobile applications in the market.
7. Can you integrate CRM mobile apps into my existing system?
Yes, our CRM development team can seamlessly integrate CRM mobile apps into your existing software without any data loss, downtimes or bugs. We can also help you upgrade from your legacy systems and offer additional support for the development of advanced CRM software and mobile applications.
8. How much does it cost to set up and configure CRM mobile app?
The cost of CRM mobile application development depends on the type of CRM app required, the integration system and the features included with additional custom functionalities. Let us know your requirements, and we will come up with the best quote that will fit your financial brackets.
9. Will you configure CRM applications according to my system?
Flawless integration and a smooth deployment process are at the core of Matellio's development team. We will design, develop and implement exceptional mobile CRM applications so that you can stay connected with your customers and deliver an unhindered customer experience.
10. How much time will it take for CRM mobile application development?
We try to deliver the solutions earliest and make sure that our clients get their software solutions before the stipulated timeline. However, the time of development depends on various factors involved in the development. Let us know your CRM mobile app requirements, and we will start working on your project right away.