Looking for CRM Development Solutions?
Get flawless CRM development solutions through an experienced team of developers with years of experience in CRM development. We will integrate our CRM solutions to your existing systems that are easy to implement and are easy to learn. We can also modify your legacy systems and upgrade them to advanced CRM software to make them future-proof.
Get Started
What is CRM Development Services?
CRM is a business software used by small- and large-scale enterprises to manage, monitor, and maintain seamless customer interactions and relationships at a single platform. It focuses on the current and potential customers to enhance customer relationships for a better business and marketing strategy.
CRM gathers data from different departments and allow every team to individually access and focus on each customer throughout the relationship. CRM development can help the organisation access and manage the customer data and deliver a personalised customer experience.
Our CRM Development Solutions for Business
Empower your business and streamline your work processes with excellent CRM development solutions by the experts at Matellio.
Experience the Power of Bespoke CRM Software Development by CRM Experts.
Top CRM developers at your disposal
Get in touch
Why Choose Matellio for CRM Development Services?
Our team of developers ensures that you get seamless CRM software development with all the custom specifications backed by experienced professionals.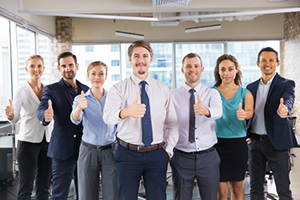 Experienced Team
Get an experienced CRM software development team with in-depth knowledge of CRM development and how it should be set up and customised as per your requirements.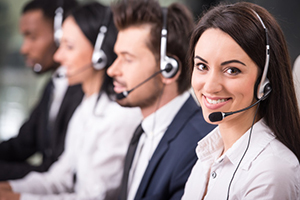 Extended Support
We offer support and maintenance for 30 days from the deployment of the solutions so that you won't have to worry about any issues and enjoy a seamless work process.
Thorough Testing
Our QA testing experts ensure that all our developments and solutions are rigorously tested to ensure zero errors and bugs for complete client satisfaction.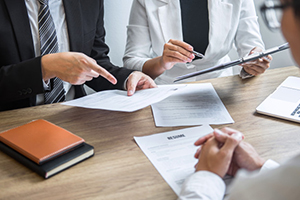 Flexible Hiring
Choose from the easy and common pricing models on a full time or an hourly basis that can be customised based on your business needs.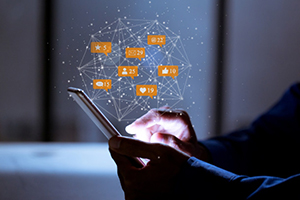 Easy Communication
We provide you updates on a weekly or bi-weekly basis via your preferred communication channels to keep you in the loop of all the progress.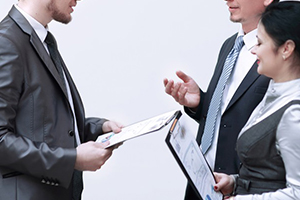 Highest Client Retention
We take pride in delivering the best to our customers, and this has helped us maintain the highest client record in the industry with continuous customer satisfaction.
Process of Hiring CRM Developers from Matellio
We keep it simple for our clients to hire CRM developers for their next project with the most common hiring models.
Request For Quotation

Talk to Experts
Market Analysis
Feasibility Check
Cost & Time Estimation

Requirement Planning

NDA
Initial Designs
Estimated Work Hours
Sprint Planning

Development & Testing

Building the team
Documentation
Development
Testing

Support & Maintenance

Software Updation
Adding Custom Features
Post-launch Support
Backups
Client reviews
Our clients admire our development services for a variety of reasons. Explore them here!!!
Frequently Asked Questions
Get the answers to the most common questions for CRM Development Services
1. What is CRM development?
CRM is a digital platform that allows small- and large-scale businesses to manage their customers, leads, and potential clients. It comes with tools that help companies maintain the data of new customers, keep track of existing ones, store customers, and track customer activity. With CRM software development solutions, you can easily manage relationships with customers, helping the business grow.
2. What are the benefits of CRM development?
CRM solutions have numerous benefits for your business, such as:
Offers better knowledge on customers 

 

It gives better customer retention 

 

It lets you anticipate the customer needs 

 

Provides an enhanced and quick communication 

 

Offers more robust protection of data privacy.
3. Why do I need professional CRM development services?
Opting for professional CRM development services comes with multiple advantages that include:
Lesser risk and chances of error 

 

Expert development through professionals 

 

The experienced development team for your projects 

 

Works as a part of your extended team
4. Can I use CRM development solutions for my small business?
CRM software can be used by all businesses alike. However, if you are a startup, you should consider CRM as a holy grail of growth. It will streamline your work and allow you to maintain good customer relationships right from the beginning of your business.
5. How to choose a CRM development company?
A good CRM development company must have vast experience of development across various industries and niches. Additionally, it should have an excellent tech stack and in-depth knowledge about all the advanced tools and techniques of development. To ensure that your project is in safe hands, you can even look at their past projects.
6. Why should I hire developers from Matellio?
If you are looking for CRM development experts, then Matellio checks all the boxes of CRM development expertise. Our profound knowledge of the industry will always keep you ahead of the curve and give your business the much-needed boost. With successfully delivering various CRM solutions with customised functionalities, our CRM developers will take care of everything associated with your business.
7. What is your hiring model for CRM developers?
We have created flexible engagement models that include,   
Dedicated Developers Model  

 
You can hire dedicated developers per your requirement and convenience and only pay a per hour charge.   
Leave the hassle of project evaluation to our expert analysts. This model is for those who are looking forward to the best.   
Time and Material Basis Model  

 
The complete application development process will be our responsibility, which includes choosing the right development path.
8. How do you ensure the security of my development?
We follow the agile development process and also adhere to the strict NDA terms so that all our client details and the development processes stay safe and secure. You can opt for NDA at any point of the development process and we will be happy to deliver the same.
9. How much will it cost for CRM developments?
Several pivotal factors lead to the development and launch of a CRM portal. However, we recommend you consult our business valuation experts to understand your proposed idea better and we will then come up with a plan that suits your pockets. 
10. Will I stay up to date with the developments?
Yes, we ensure that you are a part of all our development processes. We also provide weekly and bi-weekly updates to keep you in the loop of all our development processes.