Are you Looking for expert CRM consultation?
Talk to our CRM consultants who will develop tailored CRM solutions for your new CRM integration or existing CRM platform. Our CRM consultation services will help you achieve better lead conversions and boost sales depending on the diverse needs of your business.
Get Started
What are CRM Consultation Services?
CRM consultation services involve a clear consultation of the enterprises about the benefits, configuration & deployment of the CRM program to help them achieve better growth and profitability with enhanced client satisfaction. Our CRM consulting services includes expert advice on all the CRM process right from the implementation & training to execution & work.
We focus on helping small- and large-scale businesses to get the most out of their CRM software for the growth of an organisation on the whole. Our experts also assist with the proper CRM product selection based on the business model and custom needs so that you don't invest your time and money in a software that won't be perfect for you work flows.
Our CRM Consulting Services for Business
Ensure a successful CRM implementation and seamless use of the CRM software with our expert CRM consultation services.
Get CRM Consultation Through Experienced Consultants
Top CRM consultants at your disposal
Get in touch
Why choose CRM consultants from Matellio?
Talk to the experienced team of consultants who will offer you expert advice on CRM software along with excellent support from professionals.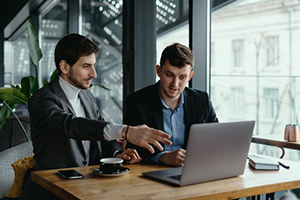 Expert CRM Consultants
Hire expert CRM consultants who have in-depth knowledge of how CRM works and how it should be set up and configured per your requirements.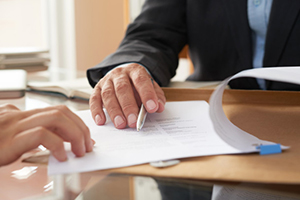 Signing NDA
We adhere to strict NDA guidelines for our employees and follow the same throughout the development process. We will arrange it in the initial stages of the development.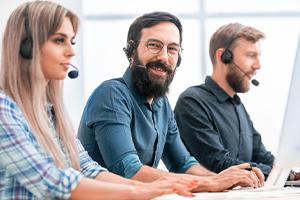 Support & maintenance
We provide maintenance and support for 30 days post-delivery from the deployment date so that you won't have to worry about any issues after deployment.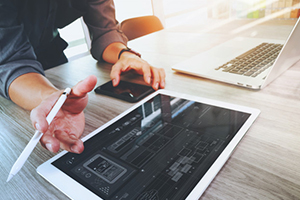 Rigorous Testing
Our automated and manual testing experts thoroughly tested all the projects and solutions to ensure zero errors and bugs for maximum user satisfaction.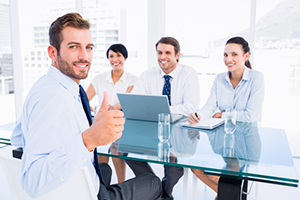 Easy Hiring
You can choose from various hiring models, and they can also be arranged according to your custom needs and requirements, as we also provide custom hiring.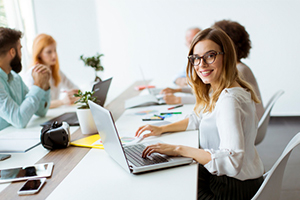 100% Transparency
We work with complete transparency and keep you up to date with the project's progress via your preferred communication channel on a weekly or bi-weekly basis.
Process of Hiring CRM Developers from Matellio
We keep it simple for our clients to hire CRM developers for their next project with the most common hiring models.
Request For Quotation

Talk to Experts
Market Analysis
Feasibility Check
Cost & Time Estimation

Requirement Planning

NDA
Initial Designs
Estimated Work Hours
Sprint Planning

Development & Testing

Building the team
Documentation
Development
Testing

Support & Maintenance

Software Updation
Adding Custom Features
Post-launch Support
Backups
Client reviews
Our clients admire our development services for a variety of reasons. Explore them here!!!
Frequently Asked Questions
Get the answers to the most common questions for CRM consultation services
1. What is CRM consultation?
CRM consultation helps organisations in managing interactions with current and potential clients while identifying leads. CRM consulting services are helpful for employees who directly interact with clients and customers and work in teams such as client interaction, sales, or marketing.
2. Is there a need for professional CRM consultancy?
Professional CRM consultancy is vital for the organisation looking forward to opting for the best CRM software to automate their business and streamline their processes. Through professional CRM consultancy, you can analyse, plan and define the customer-relationship CRM tool that works the best for your business.
3. How will CRM consultation benefit me or my business?
Having CRM software that suits your business is crucial for enhanced work processes. With the help of expert CRM consultation services, you can customise the CRM software, opt for CRM mobile app and enjoy seamless customer management. The efficient customer relationship management process in your organisation will help you deliver customer satisfaction and optimal performance.
4. Do small businesses require CRM consultation?
If you have a small business, CRM consultation is the holy grail if you want to make your work processes streamlined and enhance your business productivity. A good CRM will also help you develop better customer understanding right from the initial stages of your business.
5. Do you offer custom CRM consultation services?
Yes, our CRM software developers will understand your business on a deeper level and develop a custom-made solution based on your niche. However precise your needs may be, CRM experts at Matellio will cater to all your CRM custom software development needs with the best of their knowledge.
6. What all will you include in CRM consultation?
Our various CRM consultation services include strategy planning, CRM software consultation and analysis, along with the best CRM software selection. We will also make sure that all your customer needs are incorporated into the software to easily manage, define and plan your work process according to your business requirements.
7. Will you help me decide which CRM is best for me?
Backed by a team of professional CRM developers, we will help you decide the CRM solutions that will work best for you and make sure that all your team members are well-accustomed to its features and functioning.
8. After the CRM consultation, will you provide CRM solutions as well?
Post the CRM consultation, and we will design, develop and deploy the CRM software that will perfectly fit your business needs. If you wish you include any additional features or functionalities, we will also incorporate the same into the CRM software.
9. How much does it cost to set up and configure CRM?
The cost of CRM software development depends on the type of CRM software required, the features to be included, and the additional custom functionalities. Let us know your requirements, and we will come up with the best quote that will fit your financial brackets.
10. Will you configure CRM according to my system?
We will provide complete support during CRM implementation. Whether it is an existing system or you wish to upgrade to an advanced system, our CRM professionals will do it seamlessly to offer you smooth and bug-free CRM software use.