Looking for CRM Integration Services?
Let the experts at Matellio work for you!
Our expert CRM integration team at Matellio makes CRM integration easy for your business through agile practices and meticulous planning that includes data migration and phase roll out of modules that makes the integration process efficient and effective.
Get Started
What are CRM Integration Services?
Experience seamless integration of CRM software into your existing business system with our CRM integration services. Our professional CRM developers can effectively help you integrate your CRM with your third-party applications. Our team ensures that all customer data is up to date and the integration process is seamless.
We also offer the most efficient data integration services for robust error handling and superior performance to streamline your development process and increase productivity. Opt for CRM services and enjoy easy work flow helps drive your sales cycle by automating business processes between applications.
Our CRM Integration Services for Business
Ensure a successful CRM Integration and seamless use of the CRM software with CRM Integration services by our experts.
Why choose CRM Integration Consultants from Matellio?
Our skilled team of CRM developers with vast experience of CRM Integration for various industries will integrate flawless CRM for your business.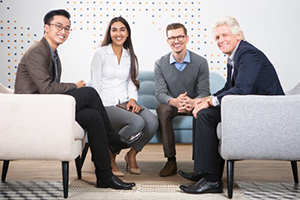 Expert CRM Developers
Hire expert CRM developers who have in-depth knowledge of how CRM works and how to set up and configure the same as per your requirements.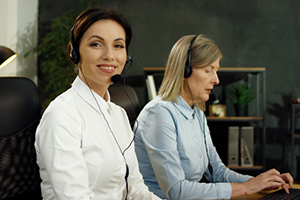 Support and Maintenance
We offer continuous maintenance & support for 30 days post-delivery from the date of deployment so that you won't have to worry about any issues after deployment.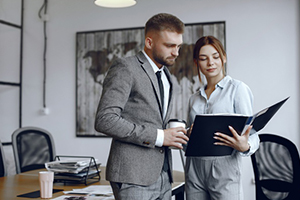 100% Transparency
We work with compete transparency and keep you up to date with the progress of the project via your preferred communication channel on a weekly or bi-weekly basis.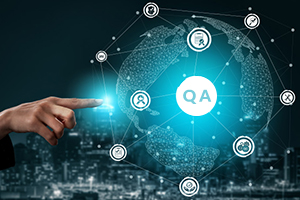 Quality Assurance
All the projects and solutions are thoroughly tested by our automated and manual testing experts to ensure zero errors and bugs for maximum user satisfaction.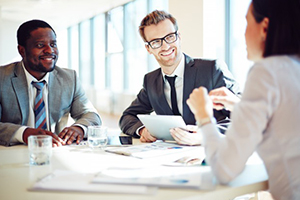 Flexible Hiring
You can choose from various hiring models and it can also be arranged according to your custom needs and requirements, as we also provide custom hiring.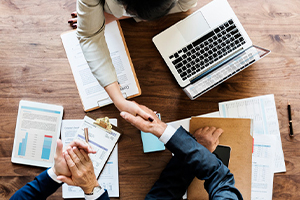 NDA
We stick to strict NDA guidelines for our employees and follow the same throughout the development process. We will arrange it in the initial stages the development.
Process of Hiring CRM Integration Developers from Matellio
We keep it simple for our clients to hire CRM Integration developers for their next project with the most common hiring models.
Request For Quotation

Talk to Experts
Market Analysis
Feasibility Check
Cost & Time Estimation

Requirement Planning

NDA
Initial Designs
Estimated Work Hours
Sprint Planning

Development & Testing

Building the team
Documentation
Development
Testing

Support & Maintenance

Software Updation
Adding Custom Features
Post-launch Support
Backups
Client reviews
Our clients admire our development services for a variety of reasons. Explore them here!!!
Frequently Asked Questions
Get the answers to the most common questions by the expert CRM Integration developers.
1. What is CRM Integration?
CRM integration simply mean to integrate CRM software into other existing systems of your business that is, the third-party systems so that you can use them within your CRM software without having to switch form applications.
2. Is there a need for professional CRM integration?
Opting for professional CRM integration is necessary as it will offer you various benefits such as,
– Working with experienced developers
– Minimises errors and bugs
– Will work as your extended team
– Professional development and support
3. How does CRM integration benefit me or my business?
Business run on various aspects and CRM integration will help you integrate all the customer related fields of your business like Email, chats, appointments and cloud to the CRM software so that you don't have to work on various platforms.
4. Do small businesses require CRM integration?
RM integration for small business will be the first step towards making it big in the market as it will help small business to manage, access, store and keep a track of all the customer related information at one place. This helps in cutting down the hassle and allows the owner to focus on other things.
5. Do you offer custom CRM integration?
No matter how precise your requiements are. Our ream of CRM develpers will cater to your needs of customer CRM and develop a solution that will suit your business needs.
6. What all will you include in CRM integration?
Our CRM integration solutions include an array of CRM services such as cloud integration, email integration, appointment integration, data migration etc. If you want a service that is not listed here, feel free to let us know and we will work on the same.
7. Why should I opt for CRM integration services from Matellio?
Matellio has one of the finest CRM developers who will design, develop and deploy seamless solutions at a cost-effective price. Our developers have experience across various industries and can with the help of expert analyst and quality assurance team, they will make sure that you get the best solutions.
8. How much does it cost to set up and integrate CRM?
The cost of CRM integration depends on multiple factors like the type of integration, the systems and the team size. Let us know your requirements and we will come up with the quote that suits your business and your pockets.
9. Will you configure CRM according to my system?
Yes, we will work on our custom requirements. Our CRM integration services are made to suit your system and we will ensure a smooth, efficient and quicker integration of CRM solutions to your existing systems.
10. How much time will it take to integrate CRM to my business?
With the professional team of CRM developer, we make sure that all your projects are done within the given time frame. Talk to us about your integration requirements and we will come up with a roadmap based on your work processes.