Looking for Apptivo CRM Software Services?
Automate your business and streamline the work processes with a cloud-based system that integrates all your business solutions so that you can manage your clients and your business in one place.
Get Started
What is the Apptivo CRM Software Solution?
Apptivo is a cloud-based CRM solution that works best for SMB's and startups. It is a one-stop solution for businesses looking for a customisable CRM solution with multiple strategic integrations and excellent mobile platform support. Being a robust platform, it is perfect for all businesses due to its reasonable price and easy use.
The platform comes with campaign management features and functionalities that help create email templates for marketing. Additionally, Apptivo offers solutions that come in handy with both inbound and outbound marketing, data management, supply chain, sales automation, and customer service.
Our Custom

Apptivo

CRM Services

Implement marketing automation with Apptivo services experts at Matellio and drive growth with profitability.
Benefits of choosing Apptivo CRM services for your business
Make the most out of Apptivo CRM solutions & empower your business.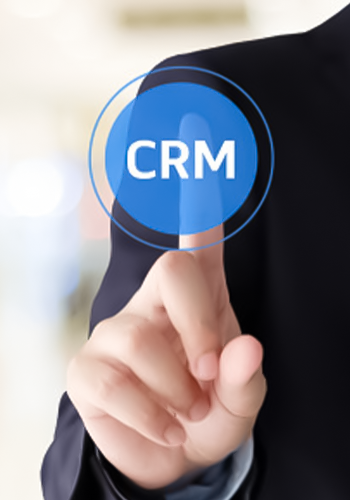 Why Choose Matellio for Custom Apptivo Software Development?
Get the effective Apptivo CRM solutions that will simplify your business and let you manage customers through a robust CRM solution.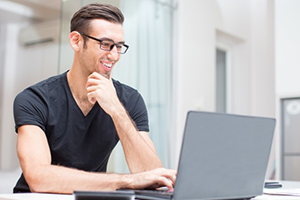 Experienced Developers
Our Apptivo CRM software services through our team of expert developers make it possible for small scale and large-scale enterprises to bring CRM solutions to reality.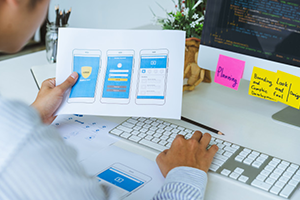 Development Experience
With years of CRM development services across various industry verticals, our CRM development team has immense experience in multiple niches of development.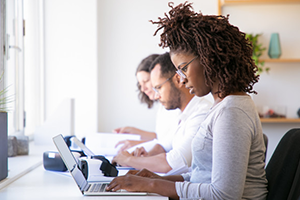 Quality Testing
Our testing and QA team ensure that your Apptivo CRM software rolls out smoothly and offers you a solution that works without bugs or issues.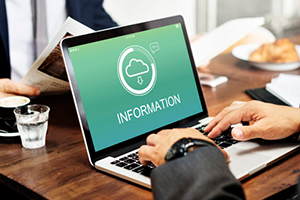 Easy Maintenance
Enjoy a seamless performance of the CRM solutions developed by us with our 30-day complimentary maintenance and support from the date of deployment.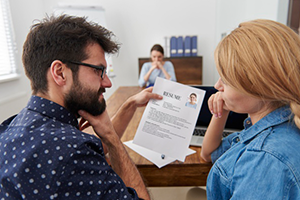 Hiring Models
Hire Apptivo CRM software developers as per your convenience and on your terms from Matellio. Thus, we ensure maximum comfort for our clients.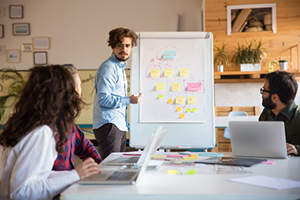 Project Updates
Stay up to date with the project progress via the communication channel that you prefer. We provide regular updates and maintain seamless communication.
Process of Hiring CRM Developers from Matellio
We keep it simple for our clients to hire CRM developers for their next project with the most common hiring models.
Request For Quotation

Talk to Experts
Market Analysis
Feasibility Check
Cost & Time Estimation

Requirement Planning

NDA
Initial Designs
Estimated Work Hours
Sprint Planning

Development & Testing

Building the team
Documentation
Development
Testing

Support & Maintenance

Software Updation
Adding Custom Features
Post-launch Support
Backups
Client reviews
We are very proud of the service we provide and stand by every product we carry. Read our testimonials from our happy customers.
Frequently Asked Questions
Answers to the most common Apptivo CRM development questions by the experts
1. What is Apptivo CRM integration?
Apptivo CRM integration integrates the features, functions and services of a robust CRM to your systems and business processes. It's a positive approach for dealing with customers and fostering meaningful interactions with new and existing customers. CRM ensures you always stay ahead of the game and maintain relationships with your customers.
2. What is the difference between Apptivo and Zendesk?
However, the Zendesk Sell and Apptivo are similar in rankings, but Apptivo offers more features than Zendesk Sell. Moreover, users with Apptivo have additional functionalities like project management, timesheets, and marketing tools.
3. What is the difference between Apptivo and Keap?
Keap is a good solution for businesses that focus on email marketing. However, Apptivo CRM works for budget-conscious businesses looking forward to the solution to manage multiple aspects of their business.
4. What is Apptivo's tech stack?
The technologies that Apptivo uses are USPS, Twitter for Websites, DoubleClick Conversion, Google Analytics.
5. What are the benefits of Apptivo?
Apptivo offers multiple benefits like   
Team management 

 

Streamlined sales 

 

Continuous data flow 

 

Personalised customer experience 

 

Better lead conversion 

 

Insightful reports 

 
6. How is Apptivo beneficial for my business?
The Apptivo CRM allows you flawlessly to integrate data from various fields and sources, which lets you analyse and monitor customer interactions across multiple channels. This helps you engage the customers and nurture relationships by bringing all customer support interactions in one place.
7. Which companies are using Apptivo CRM?
Few of the renowned companies using Apptivo CRM are:

Volpi Foods 

 

CET technology 

 

IOL broadband KTD 

 

Brightline Interactive 

 

Lags Spine and Sportscars
8. Do you own Apptivo CRM software?
No, we do not own the Apptivo CRM software. However, our CRM developers will work on Apptivo CRM software based on your business needs and integrate the same into your systems. We will also offer support and functionalities while integrating the CRM services for hassle-free use.
9. What are your hiring models?
We have a flexible engagement model for hiring developers that include,   
Dedicated Developers Model  

 

Turnkey Project Model  

 

Time and Material Basis Model
10. Why should I choose Matellio for CRM services?
Matellio offers the best in industry Apptivo CRM development solutions with a team of expert Apptivo CRM developers. With the help of our experienced team, we ensure excellent solutions and an array of services ranging from migration and Upgradation to mobile development and Apptivo API. So get in touch with us to explore various best-in-class solutions from Matellio.