Planning to Hire WooCommerce Developers?
Hire WooCommerce developers from Matellio and work with the dedicated developers on an hourly or full-time basis. Our expert team of woo commerce developers will craft robust, highly customised and responsive eCommerce storefronts that will align with your business requirements and catalyse your growth.
Get started
What is WooCommerce Development?
WooCommerce allows you to create a powerful, attractive and feature-rich eCommerce online store. It is a cost-effective solution for everyone looking forward to taking their eCommerce business online. WooCommerce plugin helps you develop an online store or convert your existing WordPress website into a sales-driven platform. Add eCommerce functionality to your WordPress website in just a few clicks with the expert WooCommerce developers from Matellio and transform your WordPress into a fully functional eCommerce website.
Let's Discuss
Our WooCommerce Development Services
Our diverse WooCommerce development services suit all the businesses needs. From start-ups to established organisations, we offer excellent WooCommerce solutions for all your business requirements.
Allow industries best WooCommerce developers to work on your store & experience the difference.
Talk to our WooCommerce developers to get answers to your development queries.
Get in touch with WooCommerce Developers
Why Choose Matellio for Hiring WooCommerce Developers?
Being one of the best WooCommerce Developers with extensive experience, we integrate and apply all the necessary methodology to deliver your WooCommerce project with excellence.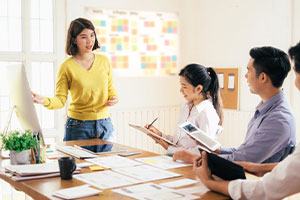 Agile Development
Development protocols are the building blocks of our development. Our WooCommerce developers follow an agile methodology and work dedicatedly to guarantee on-time delivery of the project.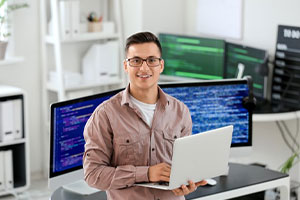 Experienced Developers
We have a pool of skilled and experienced WooCommerce developers who work at Matellio and are selected after several technical tests to give the best to our clients and their businesses.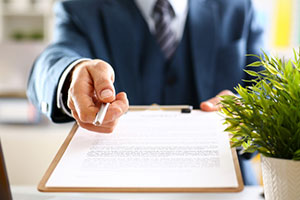 Strict NDA's
Trust is the basic necessity. At Matellio, we understand how important our clients' privacy is; thus, we sign NDA's to ensure that your data and business details are safe and secure with our developers at matellio.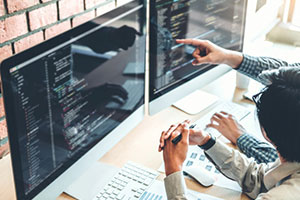 Dynamic Developments
Hire WooCommerce developers who can get your website up and alive in no time. With development over the years, our developers are adept at developing the platforms quickly and efficiently.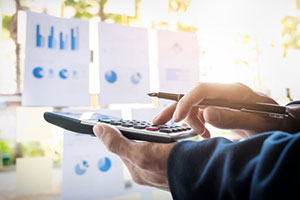 Cost-effective Solutions
Hire WooCommerce developers will offer you quality based solutions and development services without burning a hole in your pockets. Tell us your requirements, and we will offer you a quote that you will love!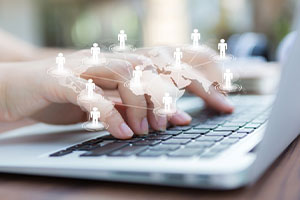 Seamless Communication
Facing a problem or stuck with a bug? We are just a call away. Our WooCommerce developers are always here to help you with your issues and will provide you with effective solutions right away without any delays.
Process of Hiring WooCommerce Developers from Matellio
We work with the most common hiring processes so that our clients can hire expert WooCommerce developers for the projects.
Request For Quotation

Talk to Experts
Market Analysis
Feasibility Check
Cost & Time Estimation

Requirement Planning

NDA
Initial Designs
Estimated Work Hours
Sprint Planning

Development & Testing

Building the team
Documentation
Development
Testing

Support & Maintenance

Software Updation
Adding Custom Features
Post-launch Support
Backups
Engagement Models
We try to keep our hiring models as flexible as possible, you can also directly reach out to us if you have a different hiring process in mind.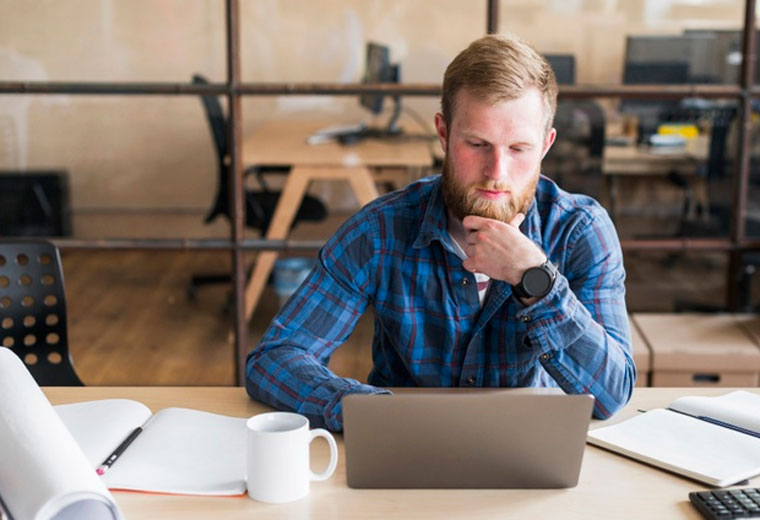 Dedicated Developers Model
You can hire dedicated WooCommerce developers per your requirement and convenience, and only pay a per hour charge.
Hire Us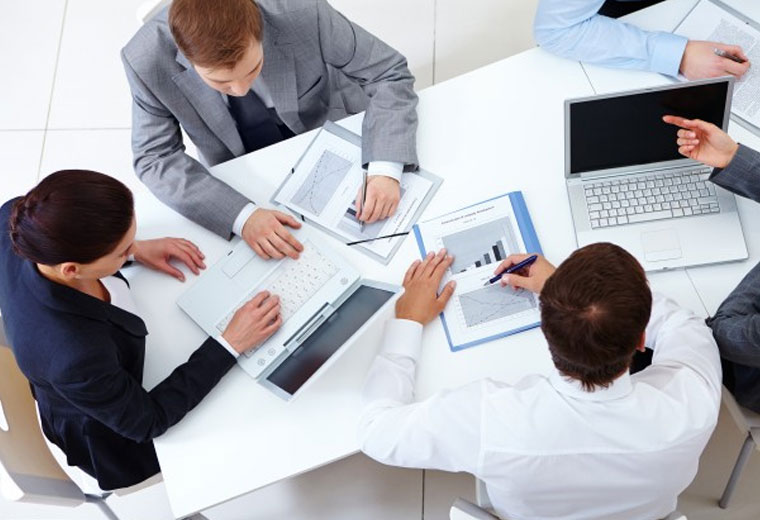 Turnkey Project Model
Leave the hassle of project evaluation to our expert business analysts, this model is for those who are looking forward to the best.
Hire Us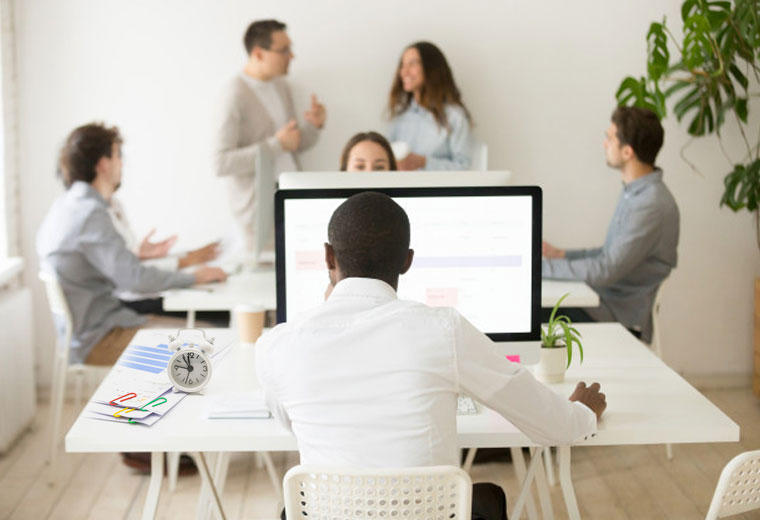 Time and Material Basis Model
The complete application development process will be our responsibility, which includes choosing the right development path.
Hire Us
Technologies We Work Upon
Our expert WooCommerce developers are proficient in the technology skill set required to develop robust solutions.





Client reviews
Our clients admire our development services for a variety of reasons. Explore them here!!!
Frequently Asked Questions
Get the answers to the most common questions by the expert WooCommerce developers.
1. What are WooCommerce Development Services?
WooCommerce is a WordPress plugin that imparts an efficient e-commerce functionality to your WordPress website so that you can have an online store up and running in just a few clicks. With the WooCommerce plugin, you can turn your WordPress website into a fully functional e-commerce website.
2. What are the benefits of WooCommerce development?
WooCommerce development has numerous benefits to those who wish to take their business online cost-effectively. Here are some more benefits of the WooCommerce web development,
It is free
Has customisable themes
Comes with attractive features
It is secure and belongs to you
Comes with a large number of official extensions
Simplifies your work processes
It is affordable and cost-effective
3. What's the difference between WooCommerce and WordPress?
WordPress is a platform that helps create websites or blogs in a simple way. It allows you to create a domain, and the website is responsible for establishing and configuring your custom domain. While WooCommerce allows you to have a virtual store on a popular platform that gives both store owners and developers complete control with flexibility and access to hundreds of free and premium extensions.
4. Does WooCommerce allow me to implement different features?
Yes, the most exciting part of WooCommerce is its additional features and functionalities in the platform. You can add features according to you and your business requirements. WooCommerce is entirely open source which lets you modify, add and customise anything and everything.
5. Can you integrate tools like CRM and ERP with WooCommerce?
WooCommerce allows the integration of an email platform with your WooCommerce store. It is an effective tool that allows you to run your WooCommerce store like an essential CRM tool as well through which you can easily collect customer data with this setup and automate your email campaigns.
6. What is your costing for dedicated WooCommerce developers?
The quote depends upon various factors, including the features, custom development, and themes. Allow us to quote you the best price according to your business requirements without burning a hole in your pocket.
7. Why should I choose matellio rather than other companies with WooCommerce development services?
Hiring WooCommerce developers from Matellio will be advantageous for you and your business in numerous ways. One of them is working with the best WooCommerce developers, and the rest include,
Experienced WooCommerce Developers
Security and IP Protection
Continuous Reporting
Strict NDA Terms
Flexible hiring options
8. How does Matellio provide post-delivery support?
We are here for our clients with round the clock support for the project that we deliver. With excellent post-delivery services and support, we will readily solve all your software related queries at the earliest so that you can focus on the bigger things without having to worry about technical issues.
9. What is the expected time frame of WooCommerce development?
Let us know your requirements. After analysing your business development needs, our expert WooCommerce developers' team will give you a time frame and deliver you the best within the decided time frame.
10. Can I stay connected with my WooCommerce developers?
We use all the communication tools preferred by the clients, such as Skype, online meeting tools or telephone and emails, to provide hassle-free communication between our developers and clients.